6 Best Donation Plugins for WordPress
WordPress is a popular website platform well-known for being flexible enough to house just about any type of website imaginable, and that includes donation websites as well. Together with a suitable nonprofit theme, WordPress allows you to successfully present the cause of your organization or event and offer any info relevant to anyone you want to encourage to contribute. But of course, you don't have to be a professional fundraising organization in order to ask for donations online. Many artists, developers, freelancers, and other creatives also rely on donations to continue doing their amazing work. Some of them use the help of tip jar WordPress plugins and rely on tips given by their audiences, but there are also those that use a full-blown donation plugin in order to monetize their work. This time around, we are going to focus on donation plugins in particular.
In case you have a WordPress theme that doesn't come with the donation functionality, don't fret – there are many plugins in this category you can install in order to successfully activate donations on your WordPress site. Equipped with many customizable features and including the support of various payment gateway services, these plugins are just what you need to collect donations with ease. Here are some of the best ones:
Donation WordPress Themes
View Collection
Charity and Donation Theme
Fundraising and Charity Theme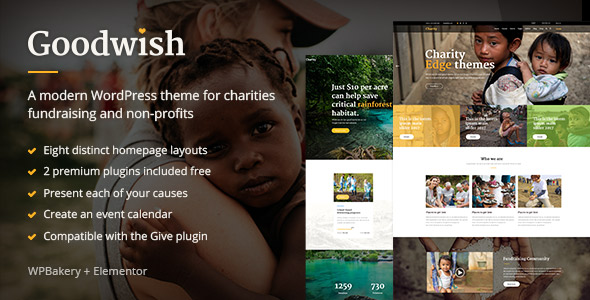 Charity & Nonprofit Theme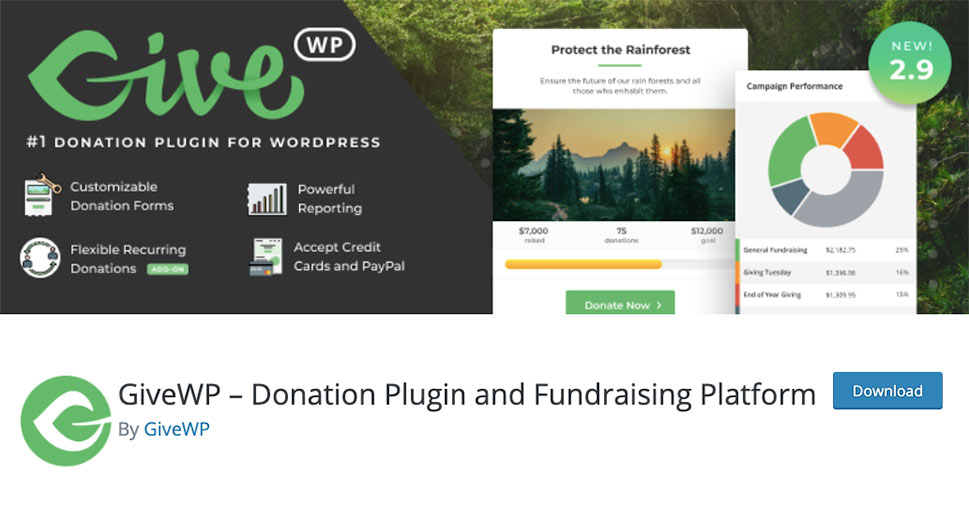 As the highest-rated and most downloaded donation plugin on WP.org that is also supported by our themes, GiveWP is easily our number one choice for this list. The plugin allows you to accept donations using powerful and highly customizable donation forms. In addition, you can add your goals, insert custom amounts, add terms and conditions, and so on. Plus, thanks to the full-featured reporting functionality, you will be able to have a complete overview of all your donation-related activities, filter all reports according to date, form, and payment method, and much more. GiveWP also allows the use of a few different payment gateways, including Stripe and PayPal. And if you want, you can even give the ability to your donors to send checks or physical donations via an offline gateway.
You can either use the free version of this powerful plugin, or further extend its functionality with some of the premium add-ons. These include recurring donations, PDF receipts (that allows your donors to print their tax-deductible receipts), plenty of other payment gateways (2checkout, Paytm, Mollie, etc.), and more. The pricing starts at $187 a year (for Basic add-ons).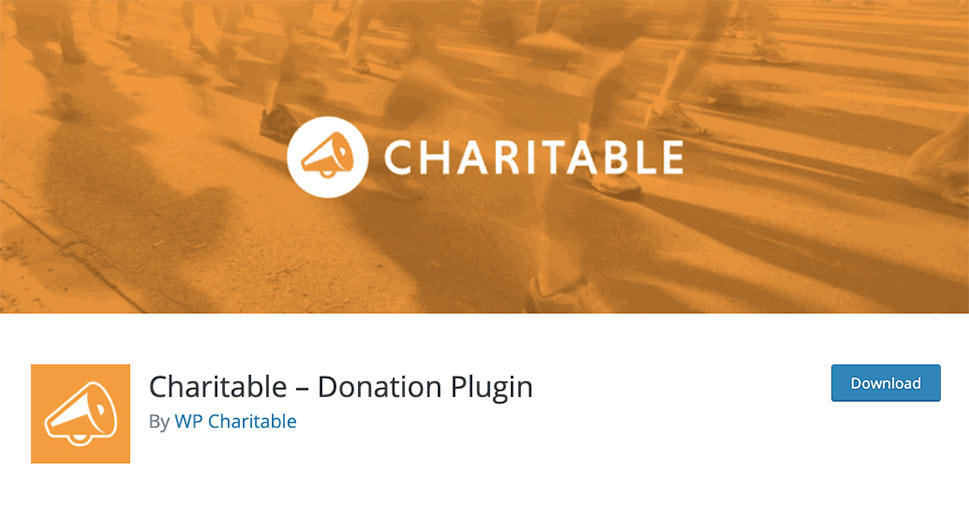 Aside from being one of the most powerful donation plugins, Charitable is a plugin that can also be used entirely for free, without charging transaction fees. It allows you to create fundraising campaigns in a short amount of time, whether you need a time-sensitive, regular, or any other type of donation. You can create as many fundraising campaigns as you need, customize your donation forms, collect donations via PayPal, cheque, bank transfer, or other offline methods, and so on.
In case you're looking for more functionality, you can always get some of the available premium add-ons. These include the support for recurring donations, the ability to use more gateway services (like Stripe, Authorize.Net, Braintree, Windcave, and others), email marketing and newsletter integration, anonymous donations, geolocation support, and plenty more.
The pricing for premium add-ons starts at $103.20.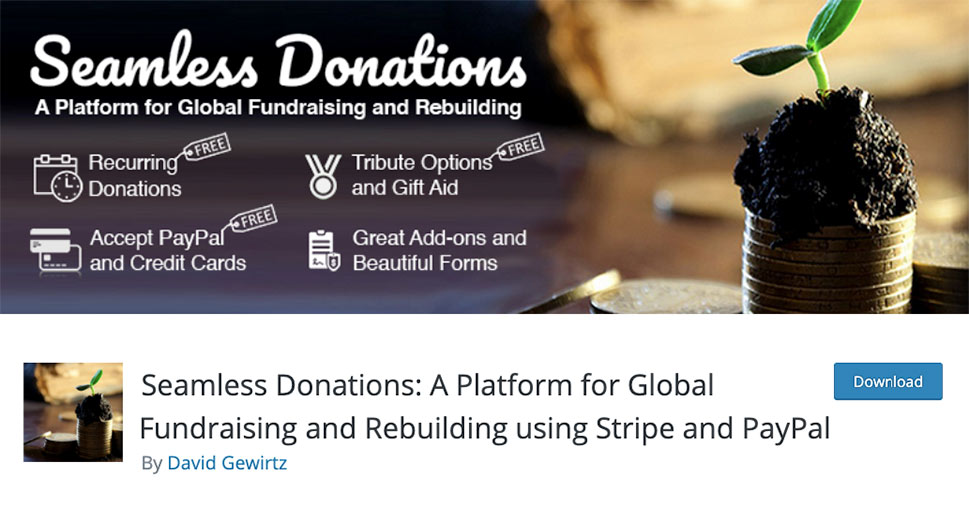 Seamless Donations is another great donation plugin that is quite easy to install and use. It allows you to accept donations on your WordPress site using Stripe or PayPal in mere minutes. The plugin does not charge you a commission or percentage fee. Moreover, your donors can make their donation repeat automatically, and there is a tribute option that allows you to designate a donation "in honor of" or "in memory of". Also, it lets you specify the honoree and person that will be notified when they make a donation.
The forms you can create using this plugin are fully responsive, which means your forms will look great on any device. Also, if you want, you can express your appreciation to donors using customized email "Thank You" messages. In addition, you can visit the comprehensive documentation and video tutorial section for more tips, videos, and troubleshooting guides.
Last but not least, the Seamless Donations plugin comes with full support for Goodbye Captcha, Export, and mail integration, as well as some other premium add-ons and extensions. These include Giving Level Manager, Donors Pay Fees, and Basic Widget Pack, among others.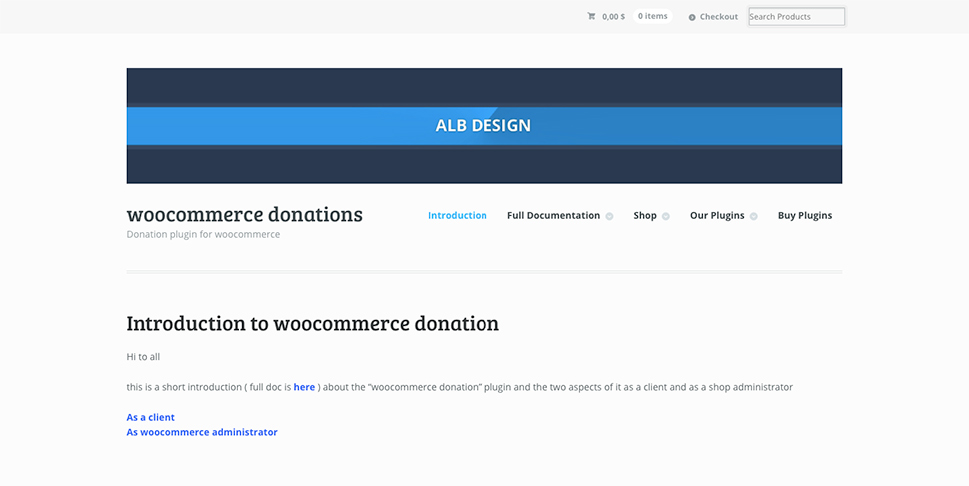 If you're using WooCommerce, then WooCommerce Donation Plugin is a great choice for accepting donations in your eCommerce store. Your clients can specify and donate the amount they wish, though if you want, you can also set a predefined amount. The donations can be shown as the usual WooCommerce product, or on the "cart" page (where users will be able to find the "Add Donation" field and donate some extra money apart from making their regular purchase). Also, if a client wants to skip the "cart" page and/or go directly to "checkout" without making any donation, there will be a link on the "checkout" page as well.
The regular license costs $19 at CodeCanyon.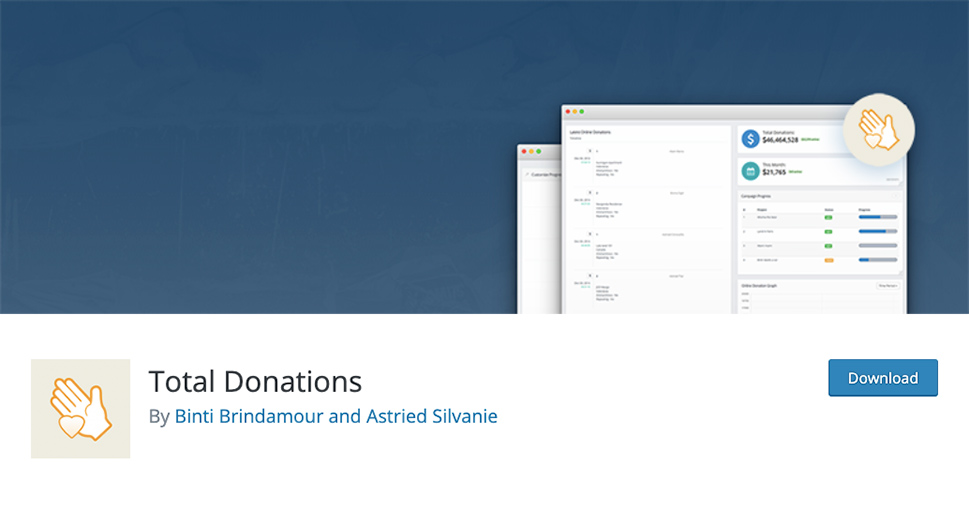 The Total Donations plugin was created with a special focus on productivity and ease of use. With this plugin, you get the ability to accept donations with major credit cards using Stripe, PayPal, or both at the same time. Also, you will be able to add a circle progress bar, change the styling of your forms to match your website's design, send generated "thank you" emails to your donors, accept donations in currencies that are allowed by your gateways, and more.
With over 50,000 active installations on WordPress.org, Paypal Donations is another useful plugin that allows you to seamlessly add donations to your WordPress site. You will be able to do so either by using a shortcode or through a widget. What's also great about the plugin is that your visitors won't need to create a PayPal account to make their donations, though they will have the option to use it for a quicker checkout. Alternatively, they can use their credit or debit card.
You can set up a PayPal ID and choose the donation button you want to use (choose either from some default buttons that come with the plugin or add a custom one). You can also set your default purpose, reference, currency, donation amount, custom payment page style, etc.
The plugin is currently available in 15 languages.
Coming with features such as recurring donations, various payment service integrations, the ability to add tributes, and more, all donation plugins on this list allow you to set up donations on your WordPress-powered website in an effective manner – regardless of your profession or cause.
Of course, which plugin you will choose depends entirely on your requirements. For example, in case you're searching for some additional options, you can always purchase the premium version of the Charitable or Seamless Donations plugin and get more extra add-ons. And if you only wish to have some basic donation features, then the free version of either plugin is more than enough. Alternatively, if you own a WooCommerce-powered store and want to give the option to your customers to add donations, then we recommend getting a WooCommerce donation plugin.
In any case, we're certain there's a plugin on our list that will be suitable for you. Just make sure to examine the options of each plugin carefully before you take your final pick.