5 Best Show/Hide Plugins for WordPress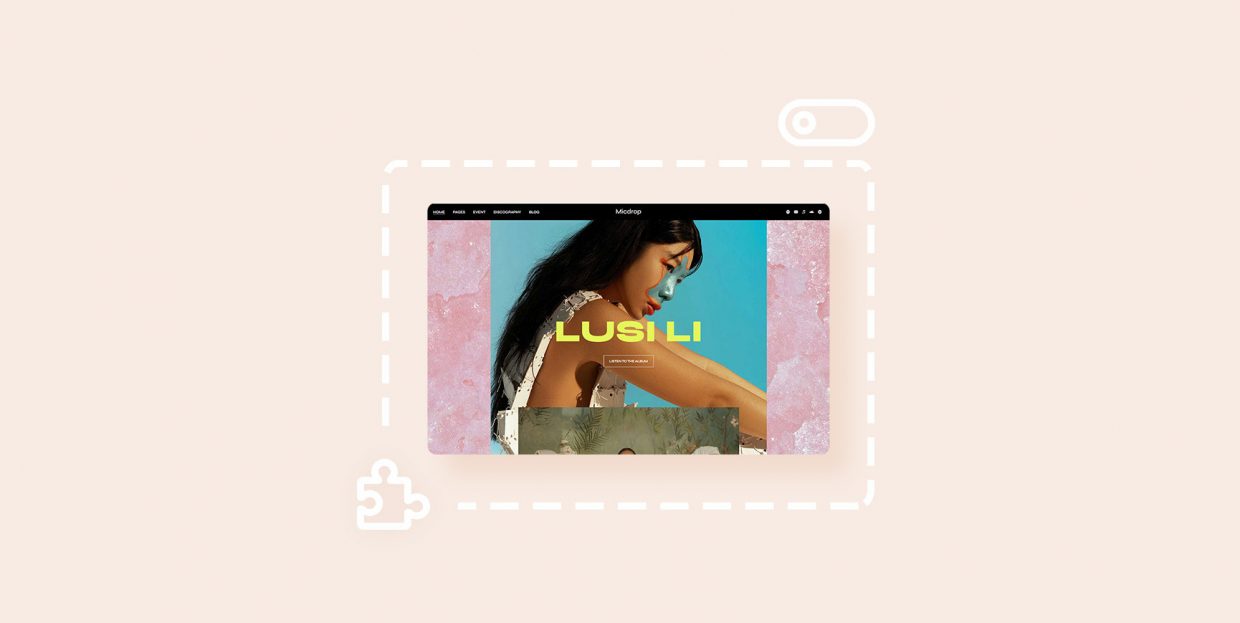 If you want to arrange content on your WordPress site into more organized chunks or sections, one great way to do so is to use the help of show/hide plugins. These plugins usually come with a "Read more" button or an accordion element that will help you neatly tuck away any extra information, allowing users to expand these sections if they want to read more. Not only will this allow you to present your content in a well-structured manner, but it will also contribute to your website appearing more readable and user-friendly as a whole.
For this reason, we've decided to share what we think are some of the best WordPress show/hide plugins currently available on the web. Aside from the plugins that allow you to add "Read more" or "Show/Hide" buttons, there are also a few plugins on this list that will help you arrange your content so that parts of it are displayed under certain conditions. You can even make certain content appear to certain users or at specific times only, so as to help you further improve the way you run and market your business online.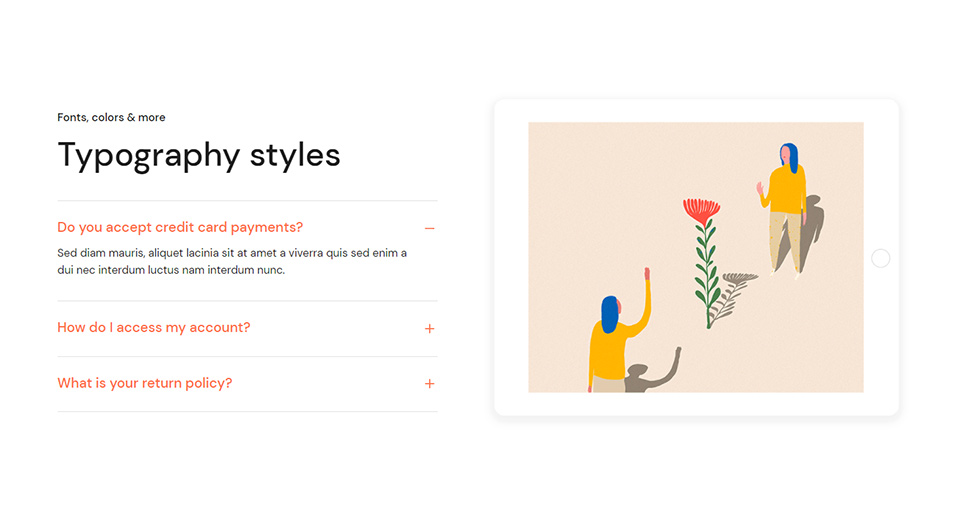 Qi Addons is a great collection of Elementor widgets (60, to be exact) that will allow you to customize the look of your site in various ways. You will have all sorts of addons at your disposal – from business addons and infographics all the way to showcase and typography addons. In this diverse list of addons, you will also find a widget called Accordions and Toggles. With this widget, you will be able to create neatly organized sections that can be easily expanded and give a clean and uncluttered look to your site. The widget will allow you to use two different modes – the Accordion mode or Toggle mode. The accordion mode will allow you to only have one section open at a time, so when the user opens one section, the other section(s) close automatically. On the other hand, the toggle mode allows you to keep all sections open at once ( users can close each section manually). In addition, you will get to easily set the look of your Open and Close icons, adjust the typography, text, and background colors, set borders and paddings, and more.
Ultimate Blocks is a block plugin that comes with a set of custom blocks you can use to boost the default Gutenberg editor functionality. The plugin can be used entirely for free and features over 20 different blocks. Among these blocks, you will find two blocks you will be able to use to show/hide and expand your content – Content Toggle and Expand Block.
The Content Toggle (Accordion) block lets you use accordions on your site. There will be two options at your disposal – collapsed and opened accordion. These two options will let your visitors easily expand or collapse any of your content. Moreover, you will be able to set options such as the toggle status icon appearance (and position) as well as title and container colors.
The Expand block works in a quite straightforward manner – it adds a "Show More" button that users will be able to click on to see more of your content.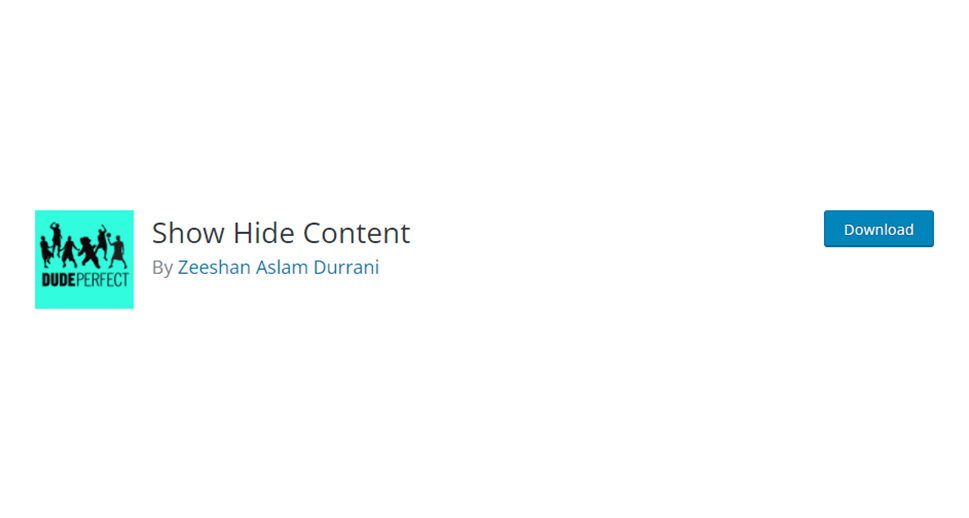 Show Hide Content is a handy plugin that will allow you to hide your content using a Read More button. Once users click on the button, your hidden content will be shown dynamically. You will be able to add a Read More floating button to reveal both the text and any hidden media, such as images. The plugin is simple to install and quite easy to use. All you have to do is go to the page/post editor, hit the Visual mode, select the text you wish to hide, and click on the orange icon located in the editor window.
While the plugin is regularly updated, you should note that it works with the Classic editor only.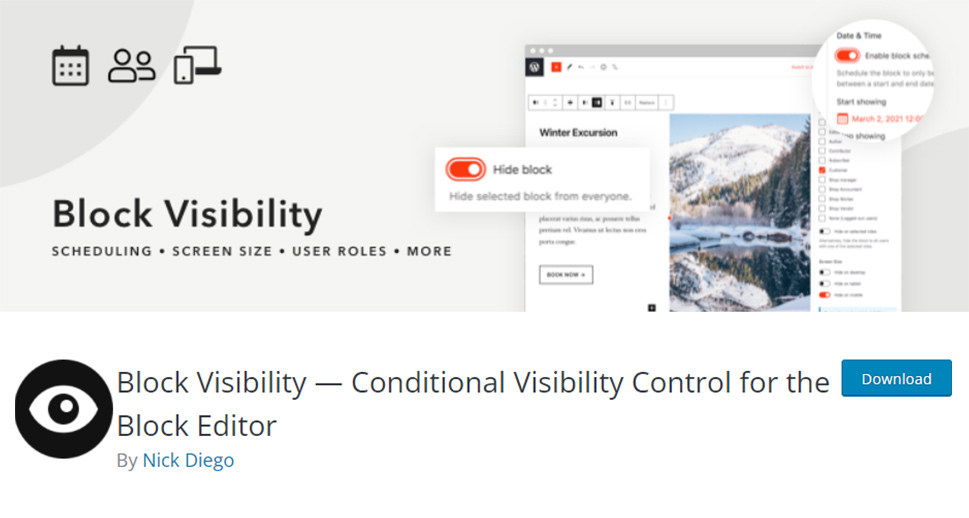 Block Visibility is another great plugin that lets you control your frontend block visibility, i.e. choose what types of content will be shown/hidden to users. Moreover, it will allow you to choose the conditions under which your blocks will be displayed on your site. You will be able to make your blocks show on a specific date and time (which is useful if you have any upcoming special offers or campaigns, for example), or have them show to specific users and user roles only. Last but not least, you can even select users that won't be able to see blocks according to their screen size (the option is available for desktop, tablet, and mobile screens).
All in all, the Block Visibility plugin is rather intuitive and simple to use and comes with a set of comprehensive and practical options that will help you create dynamic blocks on your pages in no time.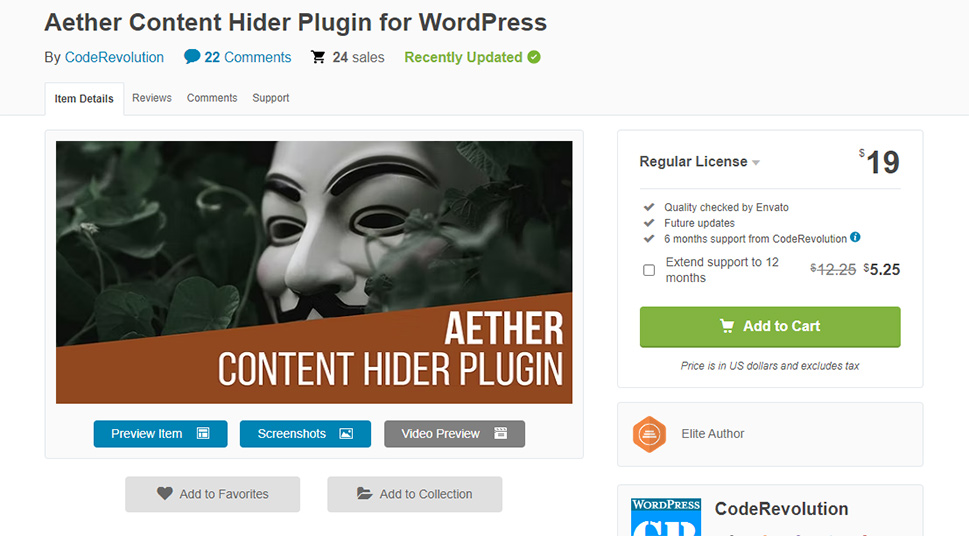 Aether Content Hider plugin will allow you to use shortcodes to hide or show bits of content according to your specific preferences. You can set dates when content will become visible, show or hide content by user login status, user name, user role, device type, and so on. You can even choose to show content only if the user has commented on your post.
You can buy the plugin for $19 (regular license) at CodeCanyon.
Organizing your content into smaller sections so that it's only partly displayed on your page can help add a certain sense of anticipation for users and even make them more engaged with your content. At the same time, this can make your website pages look more clean, organized, and user-friendly all at once. And all the show/hide plugins we mentioned in our list are capable of doing all that, and then some.
Whether you want to arrange your content using an accordion, incorporate a simple Read More button, or even if you want to go one step further and control who sees your content (and when), you will certainly find a plugin on this list that will be able to meet your needs. Just make sure to check out all the available features of each plugin carefully before you make your final decision.