7 Best Inventory Management Tools for Your WordPress Business
Inventory management is a must for any business, but it is crucial for online stores. With online shopping on a steady rise. Reputation is easy to lose and hard to maintain, it is in your best interest to have a good handle on inventory management: one unfulfilled order means one unsatisfied customer, and shoppers are now spoiled for choice.
Fortunately, they are not the only ones. In this article, we have made a selection of inventory management tools designed to work with a WordPress-based business.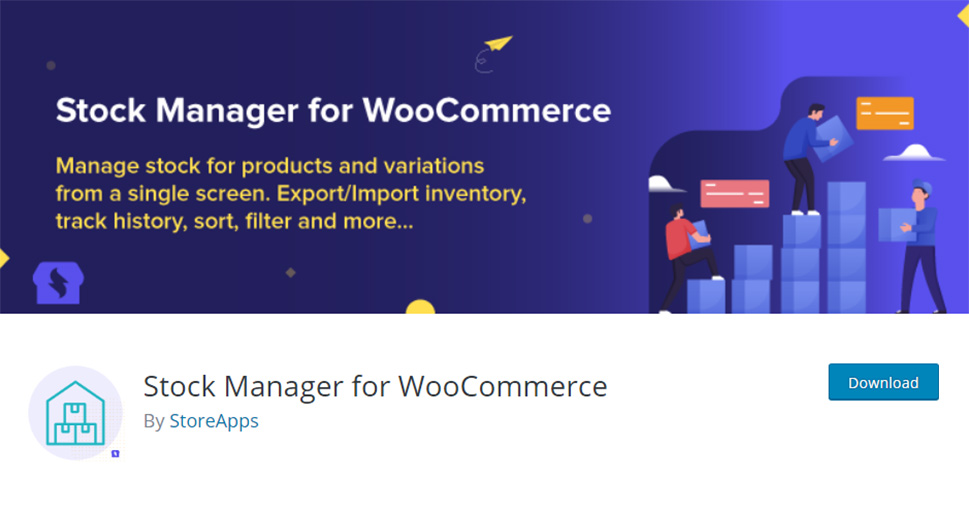 If you are using WooCommerce for your online store (and why shouldn't you; it's the most popular option for good reasons), WooCommerce Stock Manager might be just the thing for you. This free and simple plugin provides you with an interactive spreadsheet which allows you to manage stock for products and their variations from a single screen. With this plugin, you get an easy overview of your stock in a table, showing stock status, price, weight and other important product data. The table itself allows you to make it as streamlined as possible by showing or hiding fields as needed.
Smart Manager for WooCommerce is another versatile and free plugin which relies on your already using WooCommerce. Nevertheless, with this plugin you get all the basics for competent and professional inventory management. You get a single spreadsheet which you can use to manage your stock, and, quite importantly, bulk edit your spreadsheet. If you want to make it more minimalist, you can choose to show or hide columns at will. The plugin supports conditional searches and searches with logical operators, making it easy even for a novice admin to find the product they need and check up on the stock status and other important properties.
The plugin's pro version allows for bulk editing and updates for any field, and background updates, making it very useful for stores with a large number of items in stock. You can search and edit your orders, as well, and also use the same interface to edit custom post types, users, and attributes.
Z Inventory Manager is a free plugin which comes with a slew of useful inventory management functionalities: you can organize your sales, orders, customers and suppliers with ease. Not only does it allow for an easy overview of all your stock in real time, you can also keep track of your orders, sales, and deliveries.
The plugin's pro version offers additional modules which can expand on the plugin's capabilities: statistics for your inventory, the ability to quickly copy sales and purchases, saving time on replenishing stock, and transaction history review.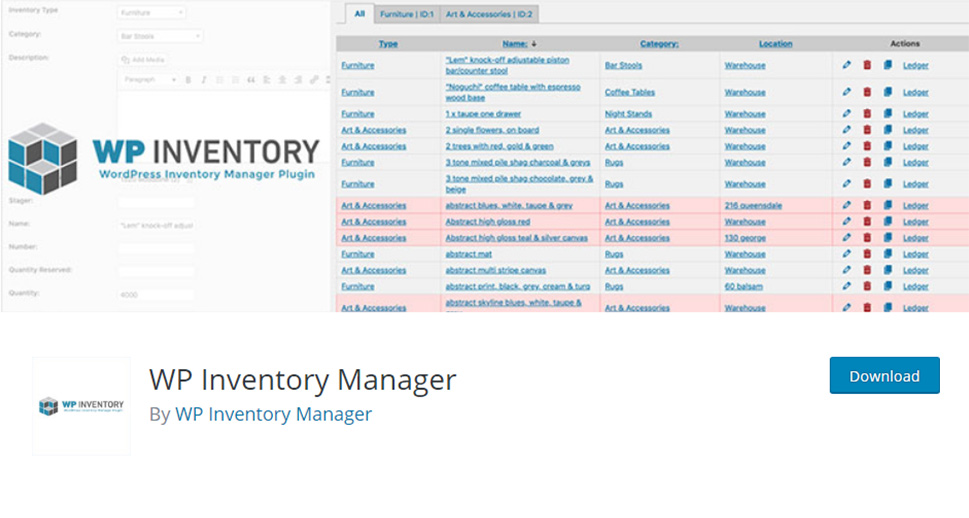 Another free plugin, WP Inventory Manager allows you to manage your stock in a single sortable spreadsheet editable using a drag-and-drop interface. All your stock is categorizable and you can also modify display settings, user roles for adding or editing items, date format, currency, and more.
The paid version of the plugin is identical in terms of basic features, but allows you access to support and paid addons which add useful features such as bulk editing, quantity changes, reservations and more.
NetSuite is a premium service designed as an all-in-one solution for inventory management, among its other functions. It provides a clear overview of inventory across multiple locations and sales channels, which allows you to optimize inventory levels and ensure availability of all items in your stock.
NetSuite ensures multi-location management in such a way as to enable you to predefine fulfillment rules in a way which eliminates multiple shipments for a single order, saving both time and money. You are also able to easily transfer inventory across locations and enable your sales staff to access stock on a company level, avoiding unfulfilled orders.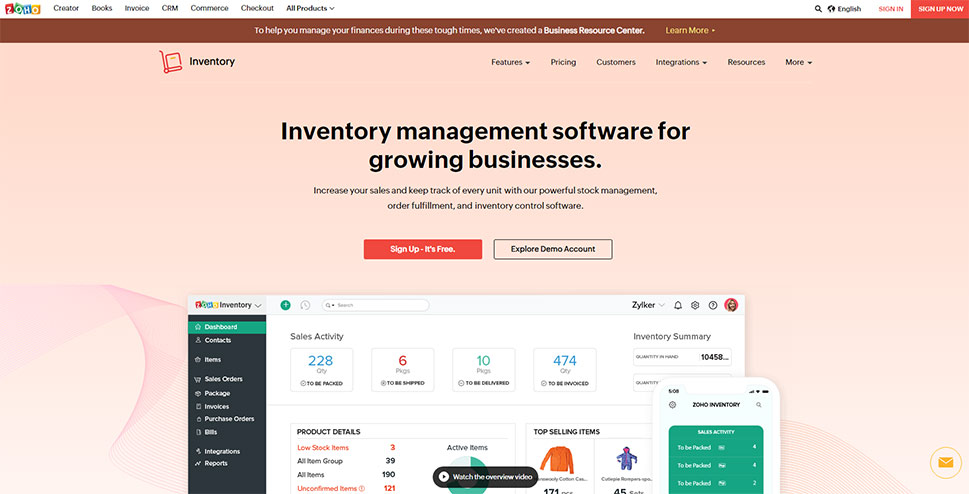 A premium inventory management service, Zoho Inventory is another one stop shop solution for your inventory management needs. Zoho provides you with the ability to manage your inventory across locations and sales channels, while also managing both your online and your offline orders at the same time, saving you from unfulfilled orders. It also provides support from dropshipping.
With Zoho Inventory, you can manage stock levels and inter-warehouse transfer, and get reports for each warehouse in real time. You can also track every order end to end, making sure your customers receive the correct items.
If you want to see Zoho in action, you can check out the developer's demo.
Ecomdash is another premium store management solution, which allows you to manage your inventory across multiple sales channels. Ecomdash supports different identifiers for your products, which lets you track your stock in whichever way is the most convenient for you. You can set custom alerts for low stock levels and track product quantities across multiple warehouse and shop locations and multiple online shopping platforms.
This service also provides support for manufactured, one of a kind items which allows you to track costs and work orders for specialized sales. This powerful tracking feature also supports tracking bundles and package deals, including bundled items individually, making sure you always deliver and never disappoint your shoppers.
As you can see, there is no shortage of inventory management tools for your WordPress website. But which one is right for you? If you are only just starting to grow your business, we recommend you try a free WordPress plugin: WP Inventory Manager or Z Inventory Manager if you are not using WooCommerce, or WooCommerce Stock Manager or Smart Manager for WooCommerce if you are. You will notice that they offer much the same functionalities across the board, with the differences residing in the advanced functionalities available in the paid versions, so be on the lookout for the ones you think you need. It's easy to change your mind between free versions and it costs you nothing.
When it comes to premium inventory management tools, you need to take a closer look at what's on offer. Each of the tools we have covered has useful functionalities. Multiple warehouses? Try Zoho or NetSuite. Selling unique items such as bespoke suits or computer configurations? Perhaps Ecomdash's cost-tracking feature is right for you. Whatever you decide, we feel the answer to your inventory management needs is on this list.