10 Best Firefox Extensions for WordPress Users
When you work in WordPress on a regular basis, it's always good to use different tools and shortcuts that will save you much valuable time and organize your workflow in a more efficient manner. And doing this can be useful no matter if you're building WordPress websites from scratch or just creating and editing content. Namely, this is exactly why things like browser extensions have been invented in the first place. These types of tools are meant to provide the means to users to organize their work in a way that is more effective and productive in general while offering a whole new set of options and functionalities at once.
Thus, we will share a list of some of the best Firefox extensions you can use to improve the performance of your WordPress site and help you streamline your working process. Some of the extensions on our list will include those that will allow you to improve in multiple areas, such as website development, design, content creation, and the overall website performance, so make sure to stick around: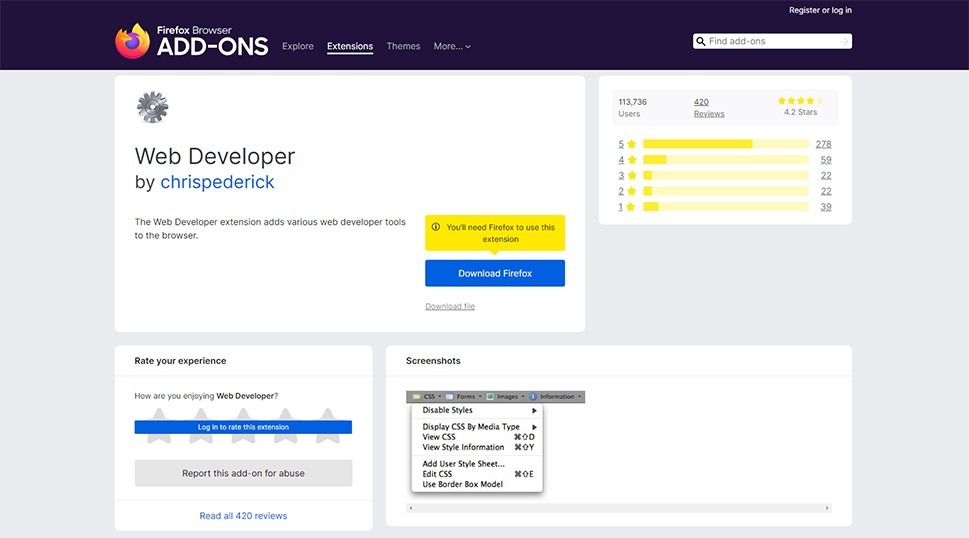 Web Developer is a great Firefox extension that adds a few useful functions to your browser. Some of them include the ability to clear session cookies, edit CSS, show element details (such as picture data dimensions), and so on. As such, it's quite useful for developers who want to have a more advanced ability that they will be able to use in their browsers.
Another great extension for developers, User-Agent Switcher and Manager will allow you to switch your user-agent so that you can easily test and debug your WordPress site. This will make it appear as if you're visiting a site from another browser or device, which is useful for seeing any website changes from multiple environments. You will be able to set different user-agent rules in advance or choose a user-agent at random.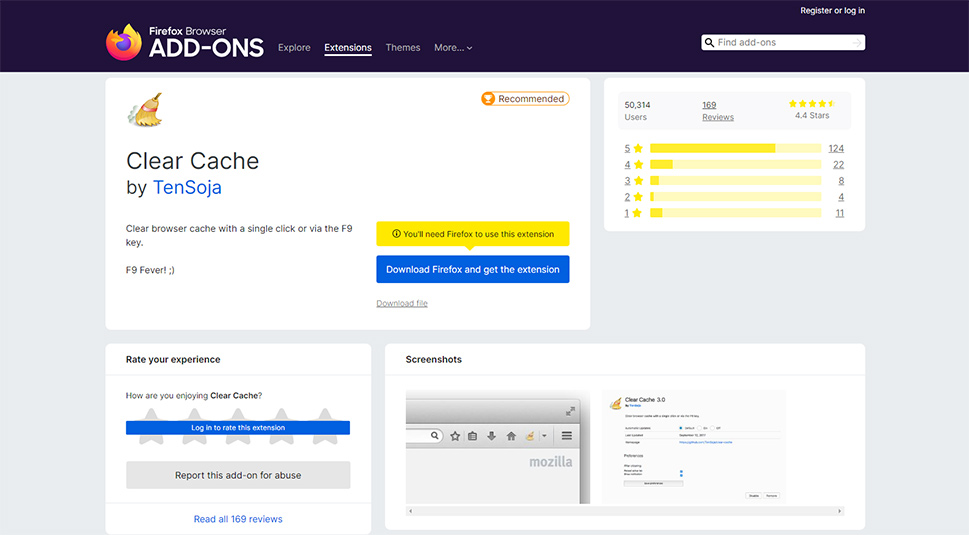 The name of this extension is pretty self-explanatory – if you use Clear Cache, you will be able to clear your WordPress cache using your browser with a single click of a button (or by pressing F9). This is quite useful for developers who need to remove cache regularly to see (and view) any website changes they're making.
ColorZilla is a great extension that comes with a color picker that you can use to identify any color and hue you find on the web and view (and copy) its Hex code. Thanks to ColorZilla, you will also be able to save the shade that you like for later use. The extension features an eyedropper tool, a color picker, a gradient generator, and others.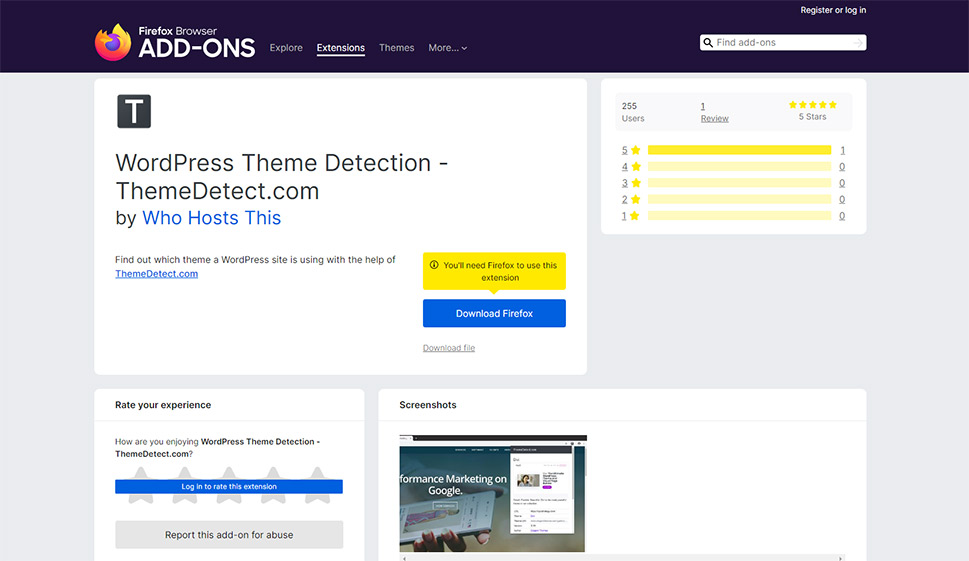 This is a rather handy extension that will allow you to find out what theme a site you're currently on is using. The WordPress Theme Detection extension works by connecting to the ThemeDetect.com website, letting you learn more about the site's theme itself. This can be quite useful if you're seeking some inspiration for building your own website and like the look a certain site has, but don't know where to start.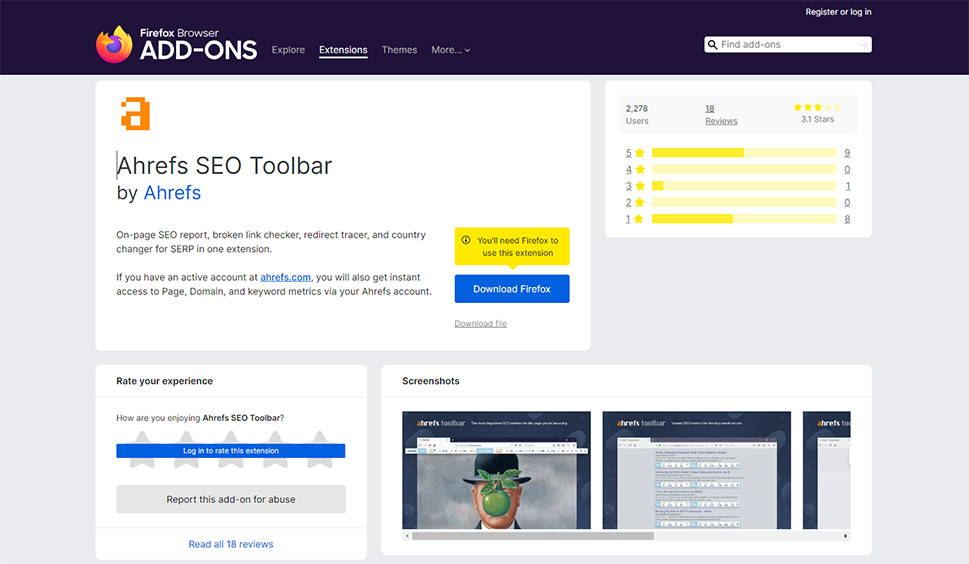 For those regularly using SEO tools to improve search engine optimization of a WordPress site, the Ahrefs SEO Toolbar is a must-have extension. It will generate an on-page SEO report, and it comes with a broken link checker, redirect tracer, and more. Plus, if you have access to an active Ahrefs account, you will also get to use Page, Domain, and keyword metrics.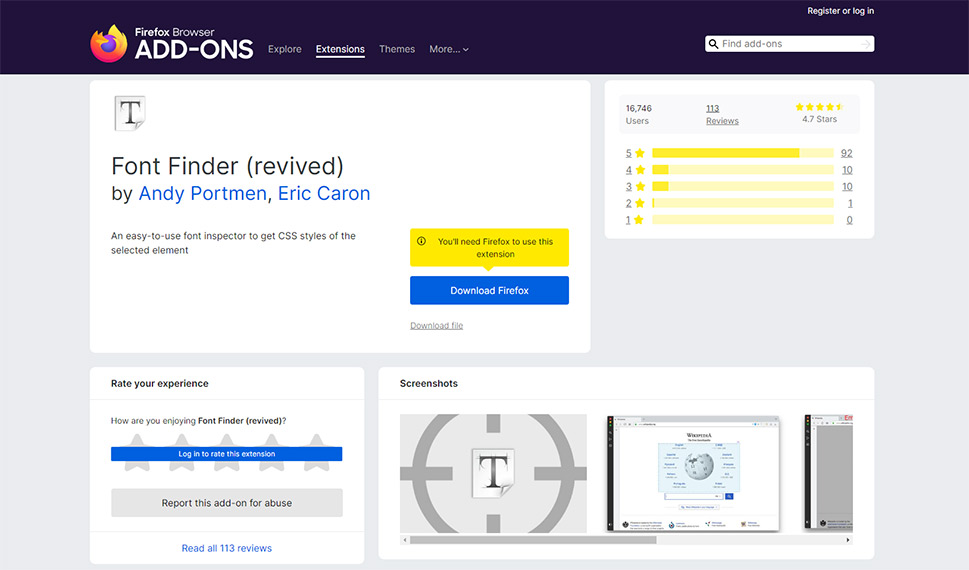 Font Finder is a great extension for any designer or developer to identify a font on any particular page. It will allow you to completely analyze the info related to any font on a page (including the CSS design) and also let you copy that information. This extension is great if you stumble into a font you really like and wish to try it on your own WordPress site.
Html Validator is an extension that lets you see the HTML validation within your browser. You will get to view all the errors on your HTML page in the form of an icon (when looking at the HTML page source). This is a great extension to have when you're need a quick glimpse into any potential errors so you can then fix them accordingly.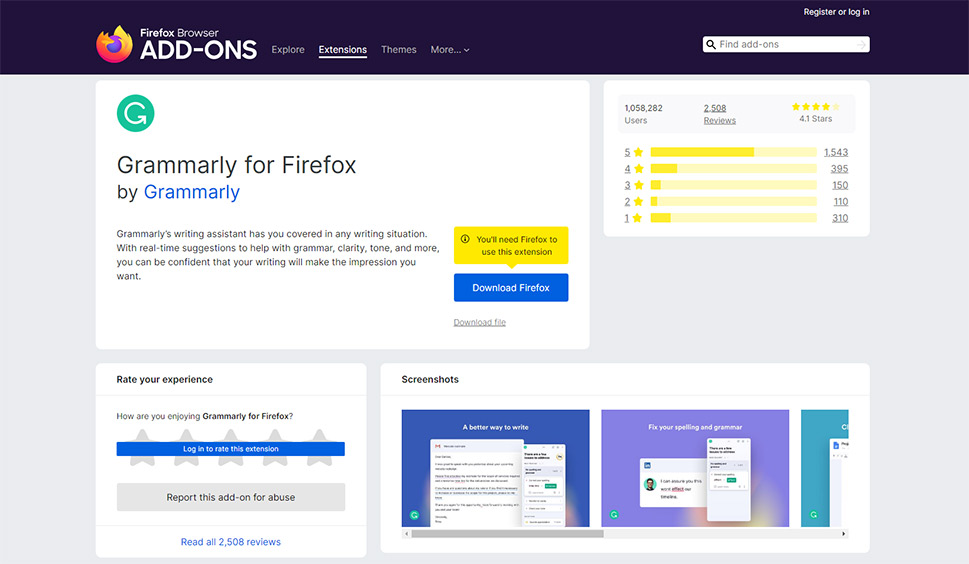 Grammarly is one of the best tools that can help you write more quality content on your WordPress site in general. The app works by notifying you about any accidental spelling, grammar, and punctuation errors within your text along with some explanation as to why a particular word, phrase, or entire sentence may be incorrect. By adding a Grammarly for Firefox extension, you will be able to use it within any text editor in your browser, and that includes the WordPress editor as well.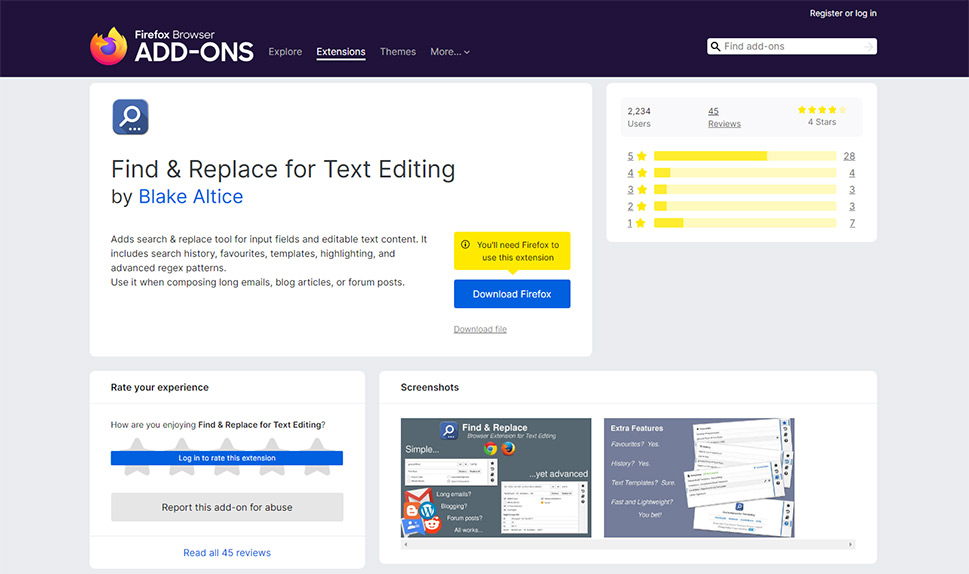 Last but not least, Find and Replace for Text Editing is an extension that adds a search & replace tool to your input fields and any text editors in your browser (including WordPress, of course). The tool will automatically highlight all found occurrences after you enter your search term. This is particularly useful for quickly finding and replacing any word, phrase, or section within your text without having to waste too much time by analyzing the entirety of your content.
And there you have it – a list of some of the best Firefox extensions that you can use while working in WordPress. No matter if they will help you while creating content or if they will enhance your development or web design process, all the tools on this list will be a great time-saver and improve your workflow to a great extent. Therefore, you should definitely use them if you're regularly working in WordPress. Finally, many of these tools are available for other popular browsers as well, so you should consider checking them out even if you're not using Firefox.