7 Best AdSense Alternatives for WordPress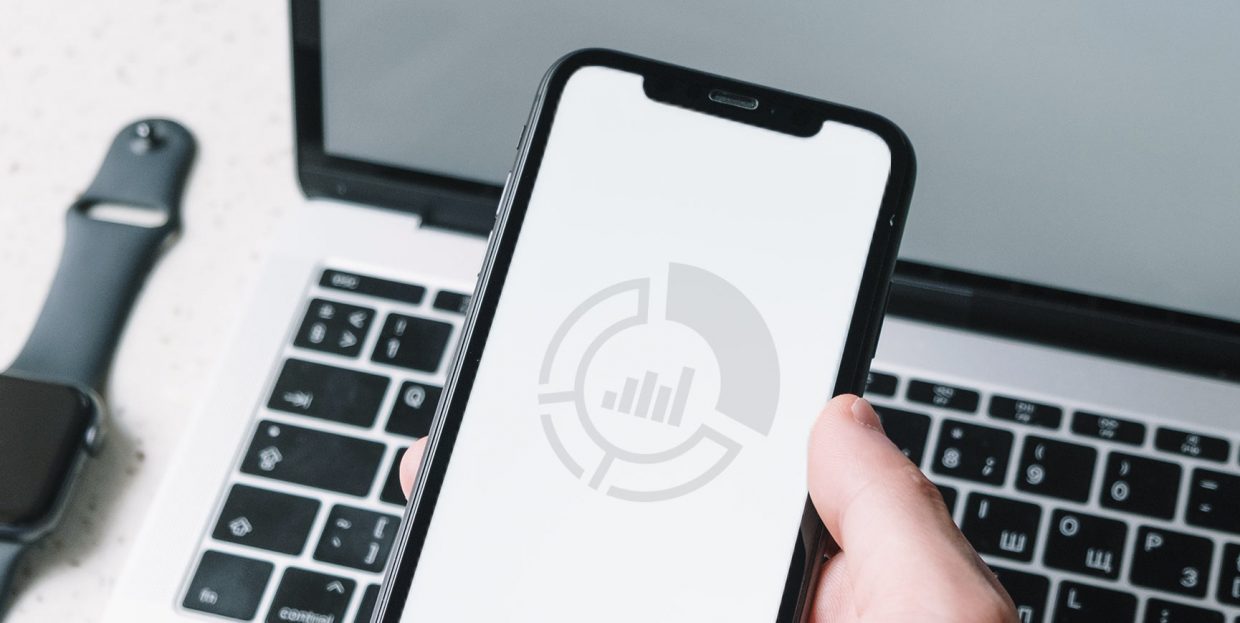 What's the one thing a small blog about, let's say, cooking, has in common with a giant that is Google? They both make money from advertising. The way they do it is different, as are their respective earning potentials, but the point is the same – advertising money is what makes a sizeable chunk of the internet profitable.
As a publisher, one of the ways to start making money from your website using ads is by working with ad networks. They can help you find appropriate ads and offer tons of additional services that make them valuable and useful. Google AdSense is a leading ad network you can easily add to your WordPress website, but it's not the only one.
In this article, we're going to talk about AdSense alternatives for WordPress. You'll read about: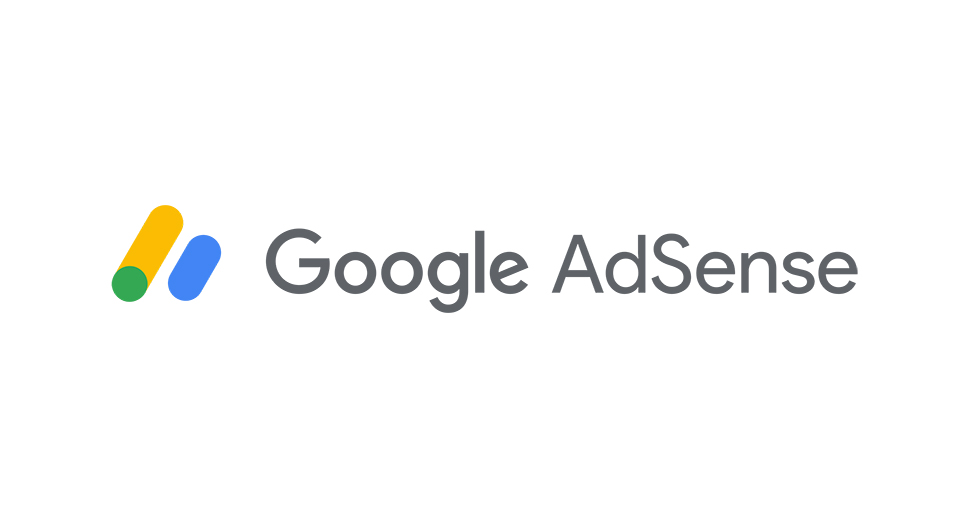 There are lots of good reasons why you'd want to use AdSense. As a market leader, it provides the most opportunities, and coupled with some awesome options it can look like a dreamboat ad network that's ready to sweep you off your feet with the profits it can bring your website.
Things might work out that way, but that's not guaranteed. AdSense is known for its relaxed official rules when it comes to joining the program, but also for its subset of unofficial requirements. For example, it seems like new blogs aren't too welcome in the program. You need to be at least somewhat established to be let in.
If they do let you in, you'll find that setting it up is easy and that you'll have plenty of options to fine-tune what the ads on your WordPress website look like. You'll see responsive ads, ads that follow your website's visual style, and most importantly – relevant ads.
At the same time, you might experience low payment rates when compared to its competitors. You can experience poor language support and additional ownership requirements from publishers in certain areas. Then there's the issue with disabling accounts over invalid traffic issues that could be out of your hand and the fact that you need to rank pretty high to get the traffic that makes having the ads pay off. At the same time, the ads can slow down your website, making it more difficult to rank well.
Google AdSense is a bit of a mess. It's an undeniably useful ad network if you have the right kind of website in the right kind of country with the right amount of traffic. If you fail to fit into that box, tough luck.
The thing you should look for when choosing an ad network you'll be using instead of – or in addition to – Google AdSense mostly depends on the reasons why you want to change it. If there's been a particular reason why Google AdSense isn't a viable option for you anymore, you should naturally seek the trait that rectifies the issue.
Usually, however, there are a couple of things that people will look for when searching for a worthy alternative to Google AdSense:
The size of the network – the feature that influences many others, including the targeting possibilities.
Ad quality – ads that are of poor quality or simply aren't relevant to your audience are a waste of website real estate.
Placement requirements and formats – ideally, you'll want an ad network that offers multiple ad formats.
Compensation – check out the compensation method and the minimum amount, especially if you're running a small blog.
Of course, depending on the type of website you run and the previous experience you've had with Google AdSense, you could be looking into other things, as well. Just make sure that you check everything before signing up for a new ad network – you don't want to switch to a network that's worse for your website than AdSense.
So you want to give another ad network a go? Or maybe you want to learn about your options? It's also possible to use additional ad networks besides AdSense – that's a viable option, too. Here are some of the best choices for an alternative or additional ad network if you have a WordPress website.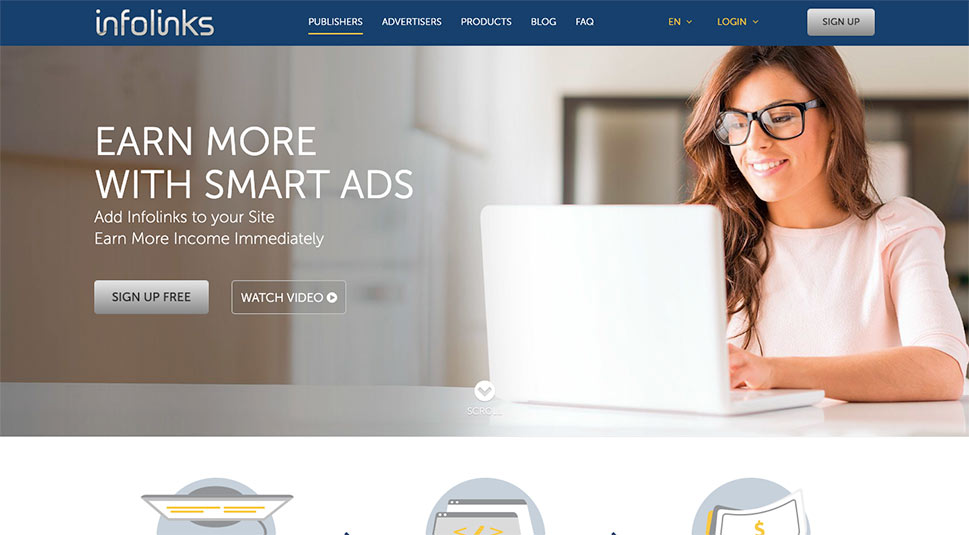 Infolinks' offer is amazing in its simplicity. As a publisher, you should sign up for free, paste the code they give you into your website, and get paid. That's the simple version, at least – Infolinks has plenty of ad products to choose from.
Infolinks is one of the largest ad networks in the world, which comes with loads of advantages to you, the publisher. They aim to show relevant ads by using contextual ads – they will gauge relevance and intent and show the best ads at the best possible time, at a place you choose.
Because Infolinks won't put any requirements as to the number of page views your blog or website needs to have to join, it's a network that's friendly to new websites or blogs. It doesn't hurt that its minimum payout is $50.
Adversal is an ad network that will put a couple more hoops in front of you through which to jump. Your website needs to have its domain name, at least 50k page views per month, be clear regarding adult content and malware, don't have any content that requires users to login to access it.
If it meets all those criteria, you get a couple of different types of ads you can use, including native, video, and display ads. You can access all of that through an awesome user interface, and you can keep coming back to it when you want to fine-tune your ads.
Not that you'll want to do it often, Adversal is a true set-it-and-forget-it solution. Once you reach $20 of revenue, you can start seeing the payments rolling in.
Media.net is often cited as the direct competitor to AdSense, being the network that works with Yahoo and Bing and their advertising network. When it comes to ad types, Media.net is the number one competitor to AdSense, as they have lots to offer in that area.
This ad network will have its requirements regarding the quality of your website, so don't expect it to be an easy-entry alternative to AdSense. Still, thanks to the right mixture of features, Media.net is commonly cited as the best AdSense alternative for people who like something that's much like AdSense.
As for the payout, you'll have to wait to earn at least $100 before the network shows you the money.
Amazon Native Shopping Ads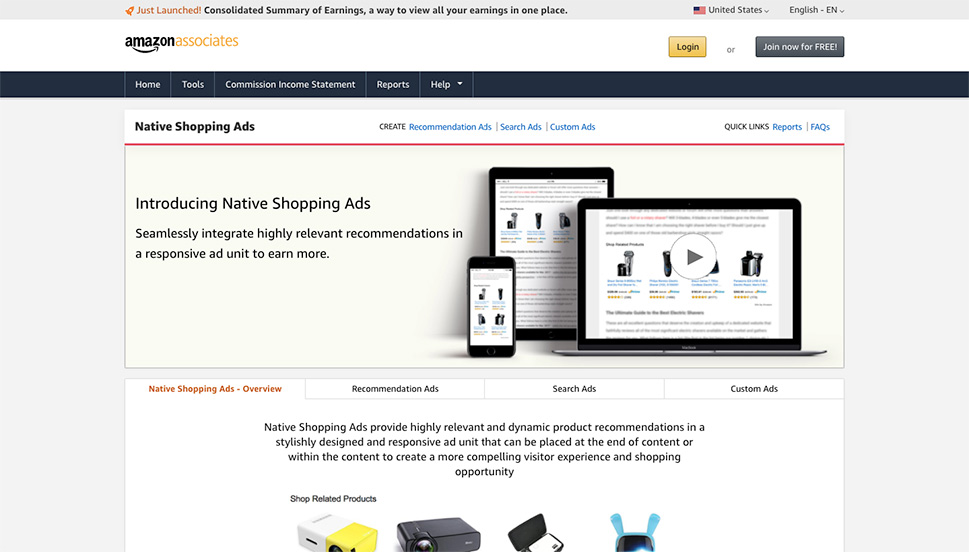 Amazon Native Shopping Ads proposes that they'll "seamlessly integrate highly relevant recommendations in a responsive ad unit to earn more." Sounds good? The truth is this isn't the only way to monetize a website using Amazon, as its affiliate program also offers solid options, and you can always create an Amazon affiliate store.
What makes the Native Shopping Ads different is that it provides contextual ads with relevant offers based on the page they're displayed on. When someone buys a product after clicking an ad on your website, you'll get a commission – it's as simple as that.
Keep in mind that Amazon is the number one online retailer in the world, so this kind of program can prove to be quite valuable. It also has a low minimum payout of $10.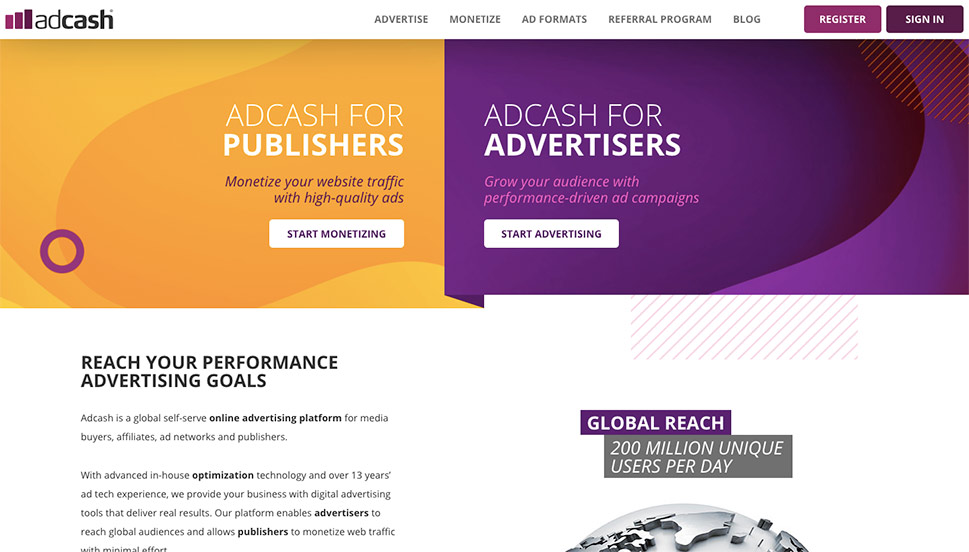 Want access to some premium types of ads such as pop-unders and instream video ads? How about banner ads and even push notifications? Adcash is an ad network that will let you have all of that, and much more.
Adcash offers easy integration and an intuitive control panel where you can manage ads and keep up with the latest stats. Additionally, it comes with anti-AdBlock technology, giving the ads on your website an extra chance to appear in front of an audience.
Even though it might not have the lowest minimum payout on the list, at $25 it's still good enough for smaller publishers.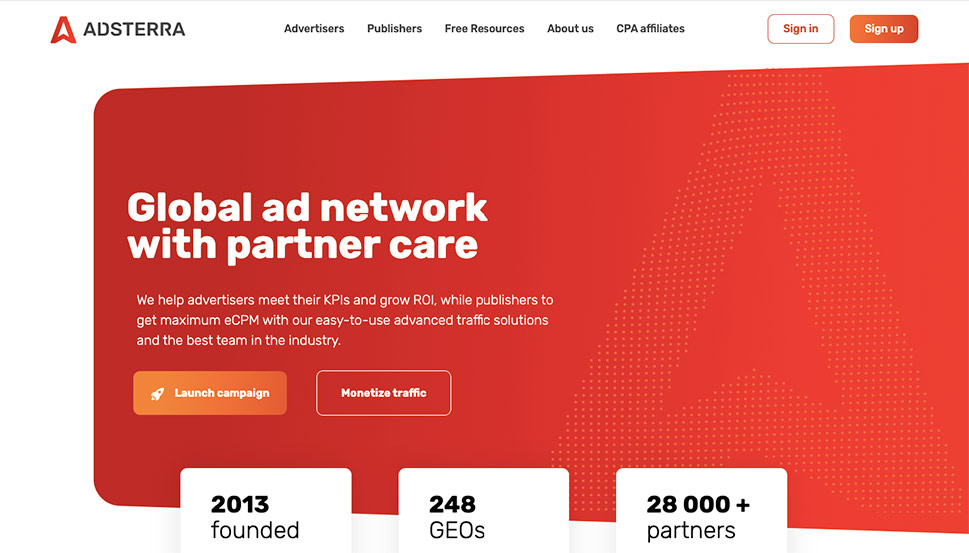 There are several reasons why Adsterra is sometimes listed as the number one competitor to AdSense. It's a network that's managed to grow quickly thanks to, in no small part, treating its advertisers and the publishers by providing them dedicated account managers, for example.
On a more practical level, using Adsterra will offer you effective ad formats for web and mobile ads. It will also ensure that you're only seeing safe ads, thanks to its proprietary fraud detection system. And you'll be able to manage all of that from a well-designed dashboard.
Adsterra offers different payment thresholds for different payment options. For some payment processors like Paxum and Webmoney, the threshold is $5. For others, it's $100. For a wire transfer, you'll need a $1000 payout.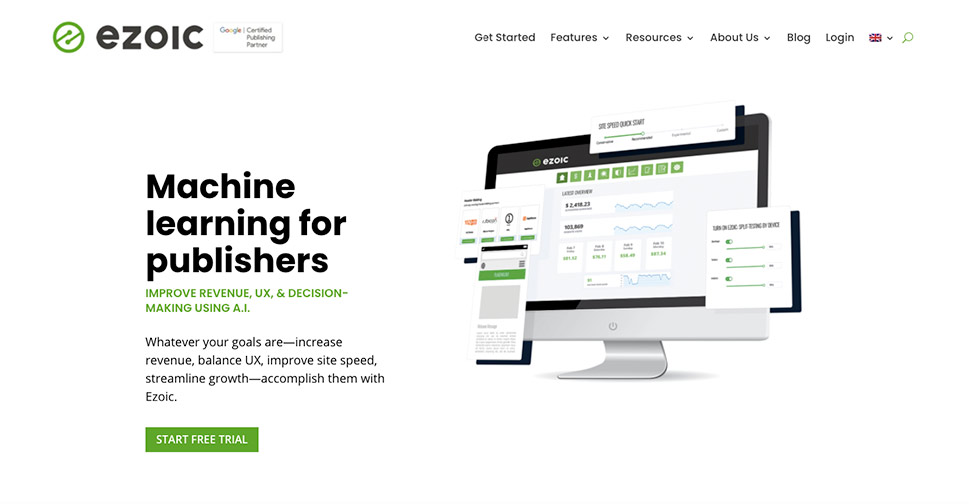 Ezoic is an ad network that's focused on you – the publisher. To that end, it gives you the use of an ad tester tool, a layout tester, ad mediation, direct ad orders, and pre-set header bidding.
That's not nearly everything you get. Ezoic will help you keep your website quick, give you access to advanced analytics, privacy, and security features, and an affiliate program.
On your part, you can choose to use it for free or to pay a commission. Either way, you'll be able to get your money once you've made at least $20.
There's no reason why you wouldn't use your WordPress website as an additional stream of income, if not your main one. Between all the monetization options available, you're bound to find one that fits your website.
If the monetization option you choose just so happens to rely on ad networks, you should know that you have plenty of alternatives to AdSense for your WordPress website's monetization. Give them a thorough look, and make sure you choose one that's the best fit for the type of website you have.