13 Best User Management Plugins for WordPress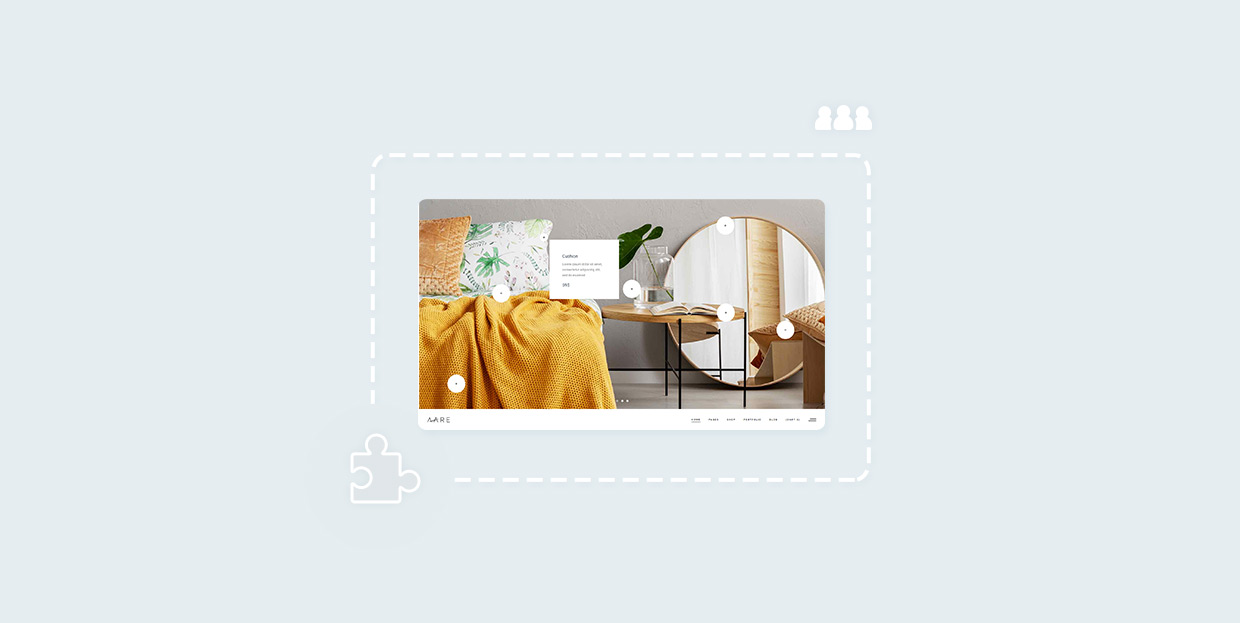 WordPress is a wondrous platform with a gamut of elements that enable and facilitate our website building experience. One such handy feature is its user role management system that allows us to grant other people access to our website and determine which actions pertain to each user role.
We can choose between five WordPress user roles, including administrator, editor, author, contributor, and subscriber. While we do have the option to define specific levels of access for each of them and control their power using the default user role management settings, it would also be wise to take things up a notch and add user management plugins to our WordPress website. That way, we can be fully in charge of each role, controlling their capabilities and behavior on our website. This may sound a bit too aggressive and over the top, but the goal is to avoid any unrestricted and unauthorized behavior from the user's end that could potentially jeopardize and hurt our brand.
We've explored the market quite a lot and tested an array of plugins so that we could compile a list of the best WordPress user management plugins that will ensure you remain a stress-free sovereign ruler of your web empire: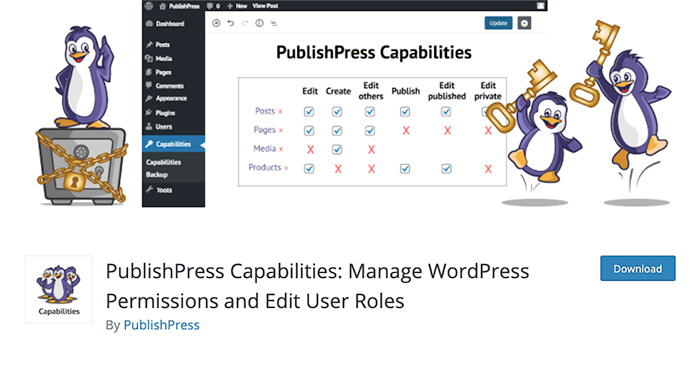 PublishPress Capabilities is a fantastic freemium plugin that allows you to edit existing user roles but also create new ones. It comes with a myriad of features that significantly facilitate the user management process. You might even get a bit overwhelmed by the sight of so many options on the screen, but of course, it's a good thing you can control what other users can or can't do on your website to such a high degree.
This plugin enables you to manage editing, reading, and deletion capabilities, decide who can edit the dashboard, plugin, and theme options, modify media library permissions, manage WooCommerce settings as well as options that regard other plugins you may have installed on your website, etc. Furthermore, you can add extra permissions to taxonomies (and not just to Categories and Tags, but to all other taxonomies as well), modify custom post type permissions, backup, restore, and copy user roles, and much more.
And if you'd like to get even more features, have technical support, and use the plugin on a number of sites, you could consider purchasing one of the three available premium plans.
Members is a membership and user role editor plugin. You can use it to add, edit, and delete roles, create new and manage existing capabilities, assign multiple roles to one user, clone roles, make your website entirely private if you wish, and more. Another cool thing about this plugin is that it lets you customize the error message users will see once they've been denied access to certain content on your site. If you install Members, you will also get a login form widget and users widget that you can display in any widget area you like.
Another popular user management plugin is WPFront User Editor. It goes without saying you can use it to alter the default roles as well as create new ones you can modify to your requirements. WPFront User Role Editor also allows you to clone and restore roles, and assign multiple user roles to your members. There's a huge list of capabilities attached to every role. You can easily go through all options as they're beautifully organized and split into multiple sections, e.g. Dashboard, Posts, Media, Pages, Theme, Plugins, Links, Products, and more, so it won't be hard managing who can do what with your content. However, not all options are included with the free plan. For instance, you can control media library and custom post types permissions only if you subscribe to one of the premium plans.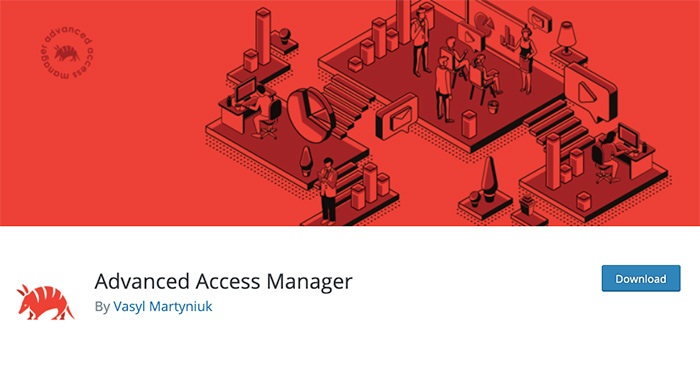 If you decide to use Advanced Access Manager, you'll undoubtedly get a terrific plugin without having to spend a dime. Sure, several premium versions are available as well, but even the free version packs an impressive amount of features that will allow you to alter user roles to your requirements. For one, unlike some other user management plugins featured on the list, AAM doesn't require you to become a premium member to request support. You can contact their team any time.
AAM ensures you have complete control over roles and capabilities. You can create temporary accounts, control access to posts, pages, and custom post types, manage admin toolbar and remove items from it depending on a role, redirect users to a specific section once they hit the restricted content on your site, assign multiple roles to your users, and heaps more. As for premium plans, they include some additional impressive features, such as the possibility of creating a multi-level access to your website, managing access by IP address, geolocation, etc., and numerous premium add-ons that further extend the functionality of the plugin.
User Submitted Posts freemium plugin enables users to submit posts and images from the frontend of your website. This is an excellent solution when you don't really feel like giving users access to your dashboard, but it still allows you to have contributors on your site. To make it work, simply add the following snippet of code to pages, posts, or widgets of your choice:
When someone wishes to submit their content, they need to fill out a form which consists of multiple fields, such as name, email, post title, category, tags, content, custom fields, agreement to terms, Google reCAPTCHA v2, and several others. These fields can be modified and set as required and optional, or you may disable them altogether. As for submitted posts, you can set their status as pending, draft, publish immediately, or publish them after you collect a certain number of approved posts. Regarding images, you have the option to set a minimum and maximum width and height and determine the maximum number of submitted images.
The pro version of the plugin allows you to create an unlimited number of custom forms and custom form fields, enable multimedia uploads, and more.
Peter's Login Redirect is a nifty plugin that helps you redirect users to a specific URL once they login to your website. You can redirect specific users (by entering their username), roles, capabilities, and also enter a general URL users will be redirected to upon successful registration. The plugin's functionality can also be extended with some coding, so you could, for example, redirect only users with a specific IP address. However, even the plugin's basic functionalities suffice and leave you lots of options for pointing visitors to specific URLs.
If you're thinking of running an eCommerce WordPress website, the WooCommerce plugin is the most popular and beloved plugin for the job. It has a plethora of handy settings that will ensure you run a successful online store. To make an absolute most of it though, be sure to check out our comprehensive WooCommerce tutorial. The WooCommerce plugin is powerful as it is, but if you wish to add extra functionalities to it, you may want to consider installing some add-ons and extensions that make it even more user-friendly. One such plugin is WooCommerce Login Redirect. Normally, once someone registers on your website, they are redirected to the My Account page. That's not that bad per se, but some users may find it annoying. Enter WooCommerce Login Redirect. Thanks to this plugin, you can redirect users to any page on your website, e.g. shop or product presentation pages, etc.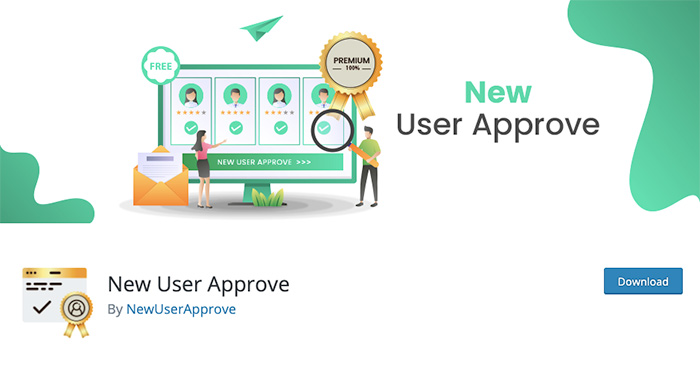 New User Approve plugin lets you control the process of user registration. Once someone registers on your website, you'll get an email with their details and you'll be able to approve or deny their registration. All pending users won't be able to access your site until you allow them to. Once you give your approval, only then will users get an email with their login credentials. Premium packages pack some additional options, such as the possibility of customizing welcome, pending, and denied messages for users, and more.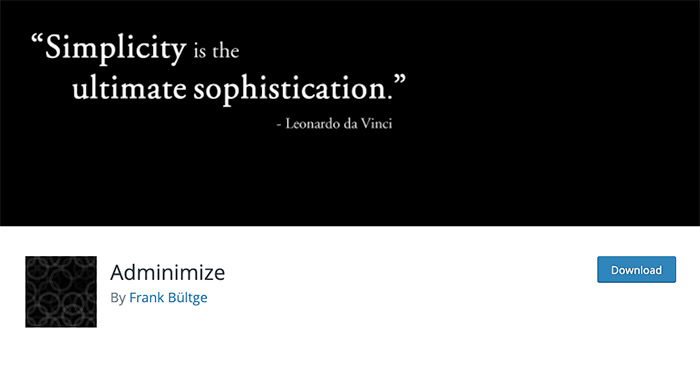 Adminimize is a great solution when you wish to change the user interface a bit. This plugin enables you to simplify the admin menu and eliminate the elements from it that users may deem superfluous. You can remove menu sections and control exactly what each user will see and which options they'll have at hand depending on the role they have on your website.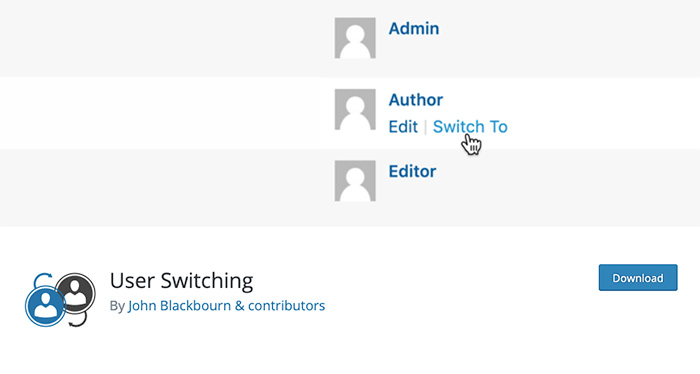 To facilitate the process of switching from one account to the next, especially when you're testing multiuser settings on your website and want to check out how something works for different roles, you may want to install the User Switching plugin on your site. The possibility of seamlessly swapping accounts is available to Administrators only and Super Admins on multisite WordPress installations.
WP-UserOnline helps you keep track of how many users are active on your website. It also lets you view their location, check if they are a member, guest, or a search bot, and it displays the date when the largest number of users online was recorded.
Which User Management Plugin You Should Go With?
When you're supposed to choose one of these WordPress user management plugins for your website, ultimately, it all comes down to what exactly you want the plugin to do. The top five plugins from the list let you create, modify, and delete user roles, as well as alter their capabilities. No matter which one of them you choose, you can't go wrong. There are slight differences between them, mostly in terms of features. While some give you almost the full package for free, others require premium membership for similar options. And this could be a determining factor that helps you select a plugin for your site. As for other plugins in this roundup, you can combine them in order to ensure you have the highest degree of control in your hands and that your days as the website Admin (or Super Admin) go without any trials and tribulations.