WordPress Theme vs Template – Understanding the Difference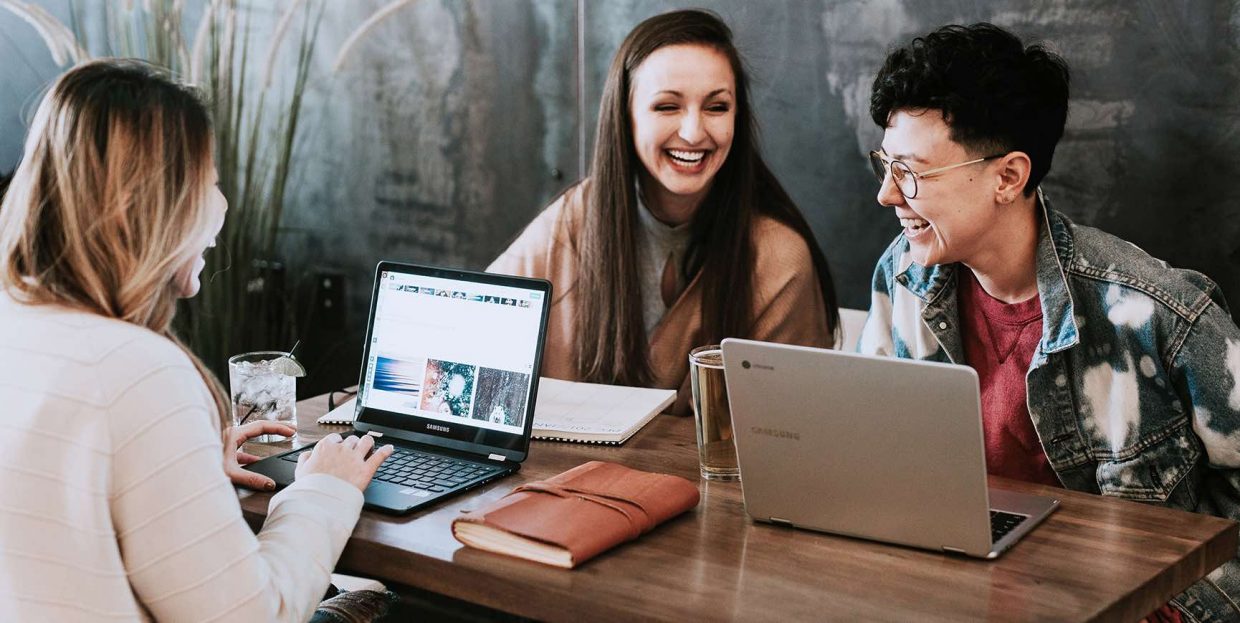 In your early days of learning what WordPress is and how it works, it's all too easy to feel a bit overwhelmed. Located dead center in one of the most vibrant and busiest digital ecosystems there are, WordPress and its related development and design sectors will throw a myriad of new things at you, keeping you from finding your balance and staying on your feet for too long. The WordPress theme vs template dilemma is a great example, as it pits two terms that kind of belong to the same general neighborhood of WordPress concepts but have a relationship that's not easy to discern and can just end up confusing you. The fact that other popular web builders, including Wix and Squarespace, use the term "template" the way we use the term "theme" only adds to the confusion.
Before that one small mix-up snowballs into a whole mess of misapplied terms and misunderstood concepts, it might be best to set the record straight and drill down to the very essence of the difference between a WordPress theme and a template. So get ready to learn some important things about WordPress, including: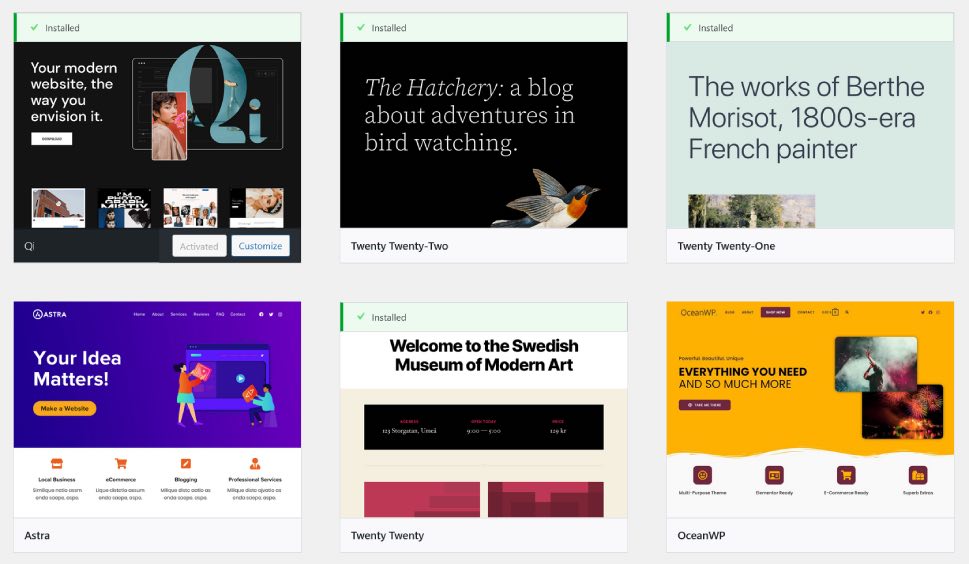 There are a couple of different ways you can approach what a WordPress theme is. You can say that it's the thing you use to change how your website looks, its color palette, which things appear where, and what the page layout is – and you would be right. You could also say that themes affect your website's behavior because they do, to some extent. Finally, you could go so far as to say that a WordPress theme is a required part of having a website – and you wouldn't be wrong.
A WordPress theme is a collection of files that determine your website's appearance and behavior. While mostly concerned with the front end, or how things look to people who visit your website, you should understand that, without a theme, WordPress wouldn't be able to reproduce a website. Your website's backend can be chock full of all sorts of content and information, but with no obvious way of displaying it without a theme. You could resort to creating a headless website, but you'd still need a framework of sorts to serve as the front end.
So unless you plan to create a static website with WordPress in charge of the backend and nothing else, the WordPress theme is indispensable for the proper functioning of your website. That's why WordPress provides a theme together with the core installation, and it keeps putting out new themes every year. These themes are free to use, as are many others you can find online. There are plenty of premium WordPress themes out there, too, and we can proudly say we've created some of the most popular ones.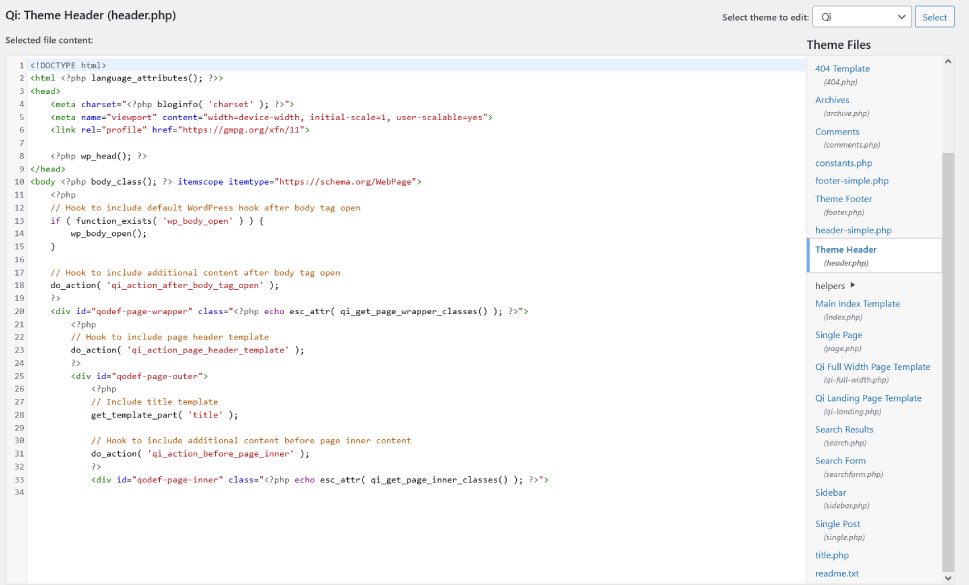 We mentioned before that a WordPress theme is a collection of files. Among those files are the template files, and they're a really big deal in the overall way WordPress functions. One of the best things about WordPress is just how customizable it is, and the template file system it uses plays an important role there. Template files contain instructions for how specific parts of the website – the header, or the sidebar, for example – need to look and be rendered. That's a modular approach to template files, and it has served WordPress pretty well so far.
So far, you can probably see that what goes for a template in WordPress might not be the same as what you believe a template is. That's only the beginning, however, as there are plenty of other things to talk about when it comes to WordPress' treatment of templates. For example, there's the thing called the template hierarchy, which determines the order in which WordPress will look for the correct file to use when displaying a page.
A website theme needs to have at least one template file, index.php, the universal fallback with instructions for displaying pages if there aren't any more specific files present. Then again, a theme can also include a number of other template files that dictate the look of specific pages, such as the front-page.php template file for the front page, the single.php template file for single posts, or the author.php template file that's used for the author's page.
Certain parts of the page can have template files of their own, called template parts. For the header, for example, the header.php file is used. The footer and the sidebar can be treated similarly and awarded their template files. You can also create your own, custom post templates, but that's something for advanced users.
The shift towards full site editing has ushered many changes to WordPress. The addition of block themes was one of them – all of a sudden, template files were lists of blocks that are used to display a specific page or part of it. Another big change was to the programming language used for template files, as they suddenly became .html files instead of .php.
In the new Site Editor, you can easily access and edit template files as you would any other page or post in the block editor. So whether you want to mess around with template parts, edit templates for different pages, or add templates of your own – the Site Editor is the place where you want to do it. Keep in mind that you only get to do this with block themes. The non-block, or "classic" themes that don't support blocks simply don't work the same way.
Hopefully, the difference between a WordPress theme and a template should be a bit clearer to you by now. The fact that we have two different sets of themes for WordPress that work differently and provide you different levels of access to templates doesn't make it any easier to grasp, but in the core, both WordPress themes and templates have remained the same.
So, remember – a theme is what helps WordPress display all the information it has in its databases. Themes rely on template files to guide the display of certain pages or their parts. Thanks to Full Site Editing and block themes, templates are becoming easily editable.