5 Best WordPress Plugins for Image Compression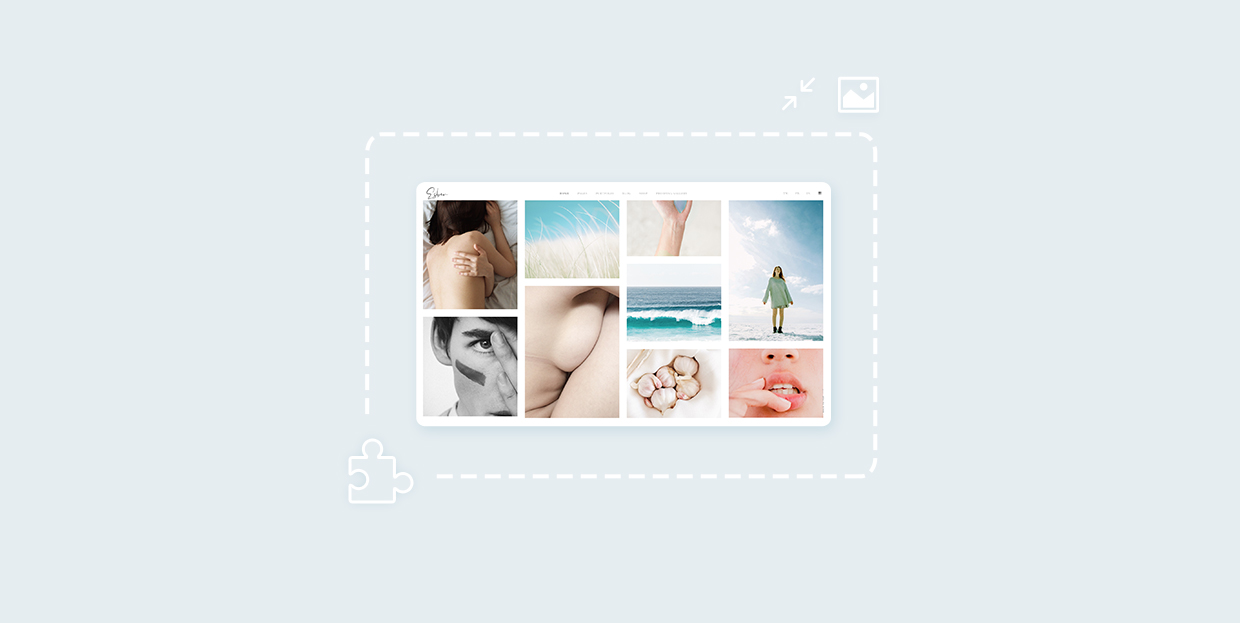 Before you publish images on your WordPress website, it's important to compress them. The math is simple. If the size of your image files is too big, the pages will be slow to load. And we all know that speed can be a real website killer. People simply don't want to waste their time nor data (in case they're not using a WiFi connection) on content that seems to be playing hide and seek with them. In fact, if your page takes more than 3 seconds to load properly, the bounce rate will increase by 32%.
While you can optimize images by using Photoshop, another way of doing that is by installing a plugin for WordPress image compression. Many people actually prefer plugins over any image-editing software as they're very simple to use and don't require any particular knowledge or skills.
While there's virtually a myriad of image compression plugins to choose from, we've narrowed the choice down to five that rule the WordPress image compression area: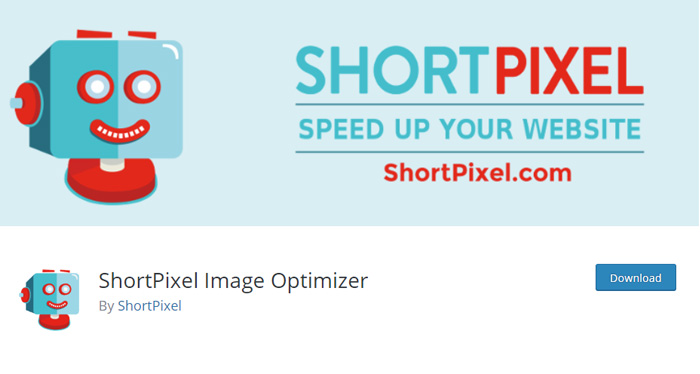 If you decide to use the free version of the plugin, you'll get 100 free image compressions per month. Alternatively, you can choose between several one-time, monthly, and dedicated server pricing plans, with prices ranging from $9.99 for a one-time subscription to $1000 a month for 24 cores dedicated server.
To activate it, you'll have to enter an API key that becomes available once you provide your email address and signup for their subscription list. Having an API key is necessary because ShortPixel connects to its own server to optimize your images.
The plugin supports all the popular image file types, including JPG, PNG, GIF, as well as PDF files. You can also convert images to WebP format, and keep a backup of the original image.
ShortPixel Image Optimizer comes with three image compression methods – lossy, glossy, and lossless.
The lossy format is the best option for most users. It allows you to get the smallest optimized images without sacrificing the image quality too much. If you care a lot about the website speed (as you rightly should), then lossy is your best pick.
The glossy format is specifically intended for photographers and anyone else who needs to use compressed images in a pixel-perfect quality.
Images saved as lossless files are identical to the original, with the slight file size reduction. They take up more space than lossy and glossy compression methods.
What we really liked about the plugin is its super handy bulk compression tool. If you have to compress a lot of existing images on your website at once, you'll make great use of this option.
The ShortPixel Image Optimizer elements we liked include:
It uses its own server to optimize your images
Three compression methods to choose from – lossy, glossy, and lossless
Imagify is another terrific freemium WordPress plugin for image compression that comes with a lovely user interface. It's also very easy to use. It supports JPG, PNG, GIF, and PDF formats.
The free version of the plugin lets you compress 25MB of images for free every month, and WebP is free, too. As for premium pricing plans, you can sign up for one-time, monthly, or yearly plans, with the prices going from $4.99 for the cheapest monthly plan to $69.99 for the most expensive one.
Like the ShortPixel Image Optimizer, you need to create an account first and get an API key to complete the activation process. Imagify, just like ShortPixel, optimizes your images on its own servers.
Upon activating the plugin, you can decide whether to automatically compress uploaded images, backup original images and save them in a separate folder, as well as keep EXIF (Exchangeable Image File Format) data from your images. EXIF data refers to date and time when you captured the image, camera exposure, make and model of the camera, and so on. Bulk optimization option is available as well.
Imagify offers three levels of compression – normal, aggressive, and ultra.
Normal is a form of lossless compression method that allows you to keep the image quality unchanged.
The aggressive method is a form of lossy compression. Your images are more compressed and the image quality is a bit reduced.
Ultra is another lossy format and is the strongest compression method of the three, meaning your images will significantly lose on the quality.
The Imagify elements we liked include:
Three different compression levels to choose from
Premium plans aren't so expensive, and you get a lot of value for your money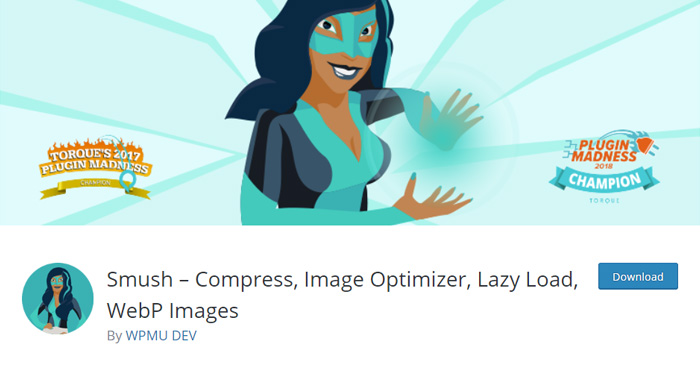 With over 1 million active installs, Smush is one of the most popular WordPress image compression plugins. You can get the core version for free or select the premium plan to your liking. The prices currently go from $7 a month to $290 for a yearly subscription. It supports PNG, JPEG, and GIF formats, and there are no limits as to how many files you can upload (as long as they don't take up more than 5MB in size).
As for the setup process, there's a lovely setup wizard to guide you through the basics. For example, you can immediately choose whether or not to automatically optimize images, as well as remove the EXIF data.
One of its numerous amazing features is the Lazy Load, which, if enabled, prevents images from loading until users scroll to them. This can help you use significantly less bandwidth and also speed up the page load time, and we all know how important this is for good UX.
Moreover, Smush will analyze the images you've already added to your site and then it'll tell you how many of them should be bulk optimized. If you're a free user, you can bulk optimize 50 images with a single click, whereas premium users can optimize them all.
The lossless compression method is the only one included for free, while the lossy plan becomes available upon purchasing one of the available pro versions of the plugin.
Premium plans come with a lot of additional benefits too, including the 2x compression and the useful option to serve your images through a CDN (Content Delivery Network), so that the images are resized based on the user's device, converted to the WebP format, and then delivered to users from one of Smush's global servers.
The Smush elements we liked include:
The possibility to optimize an unlimited number of images (with a 5MB size limit)
The option to deliver images through a CDN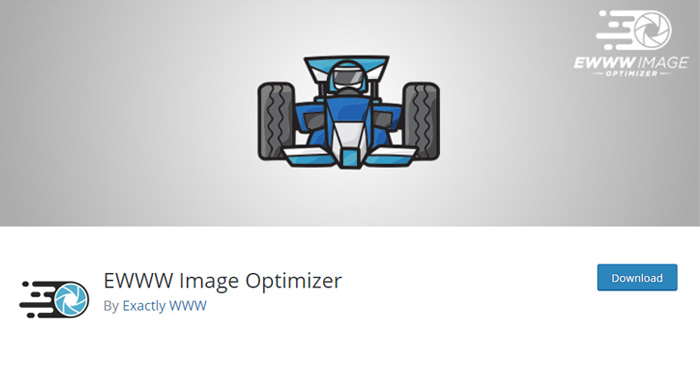 EWWW Image Optimizer is among the most popular plugins for image optimization. You can get it for free from the official WordPress' plugin library. Alternatively, you can sign up for one of the two available pricing plans and pay either $0.003 per image or $5 – 15 a month, depending on which features you'd like to have.
To activate it, no API key is required, which means your images are compressed on your server. Cloud optimization is possible, but you'd have to pay some extra cash for it.
EWWW Image Optimizer supports JPG, PNG, GIF, and PDF file formats. Your images are automatically optimized and saved in a lossless format. You can convert JPG to PNG and vice versa, as well as convert GIFs to PNG.
If you wish, you can also keep the image metadata, including EXIF data, comments, etc. and backup your original files.
Upon activating the plugin, you can determine optimization levels for each format. EWWW Image Optimizer offers 4 different levels of compression – pixel-perfect, pixel-perfect plus, premium, and premium plus. Only the pixel perfect level comes included with the free version, while the others work only with premium packages.
The EWWW Image Optimizer packs some pretty useful options, including Scheduled Optimization, which lets you run image optimization at a specific time. Furthermore, you can disable optimization for specific sizes or disable the selected sizes from being created in the first place. The premium plans also allow you to deliver images to your users using a CDN.
The EWWW Image Optimizer elements we liked include:
Convert from JPG to PNG and vice versa, and from GIFs to PNG
Four different compression levels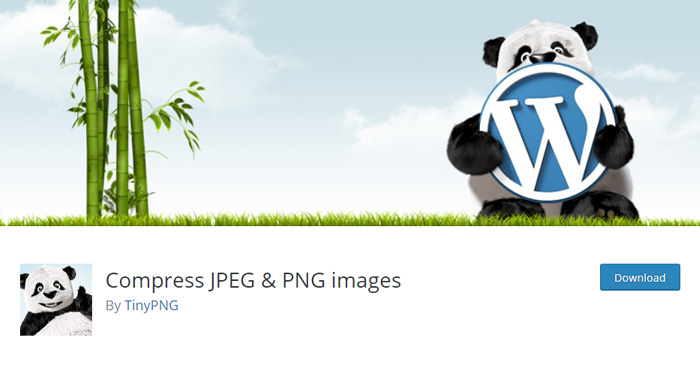 Compress JPEG & PNG Images is an excellent WordPress image compression plugin that supports only JPEG and PNG formats (animated PNGs included). The lossy compression method is the only one available, but it's not too dramatic. It leaves you with the significantly reduced file size and the image quality pretty much preserved.
The free version of the plugin grants you the optimization of roughly 100 images per month and you can't upload more than 20 files at once. To remove any limits, you can create a paid account on their site.
To activate the Compress JPEG & PNG Images plugin, you need to enter the API key.
The plugin allows you to choose when to compress images – in the background, during the upload, or not compress them automatically at all. Moreover, you can select image sizes you wish to compress, preserve creation date and time in the original image as well as the copyright information, etc. Bulk optimization is possible, too. This feature is always much appreciated, since it allows you to bulk optimize your existing media library, which, at times, can be huge.
Compress JPEG & PNG Images plugin doesn't have too many options, but that's what we liked about it. It's a straight-to-the-point kind of solution, that still gives you enough room for customization.
The Compress JPEG & PNG Images elements we liked include:
Bulk optimization for old images
The best compressor for animated PNGs
Which Plugin Should You Go For?
Image optimization is one of the key elements of good SEO and a crucial feature that can help you keep leads as well as save up significant amounts of bandwidth. And you can take care of it simply by adding one of these plugins for WordPress image compression to your website.
At the end of the day, they all share similar features and compression numbers, but the prices of premium plans and the number of options they bundle for free vary.
If you care about using a plugin with an API key instead of having images optimized on your own server, go for Compress JPEG & PNG Images, Smush, or ShortPixel Image Optimizer. When you want the option to deliver images through a CDN, again Smush or EWWW Image Optimizer may be the best solution for you. Imagify definitely doesn't fall behind any of these plugins either, plus it includes WebP for free and has a great interface.
When it comes to making a choice, think about the features you look for in a WordPress image compression plugin and go for the one that matches your criteria.