7 Best Business Directory Plugins for WordPress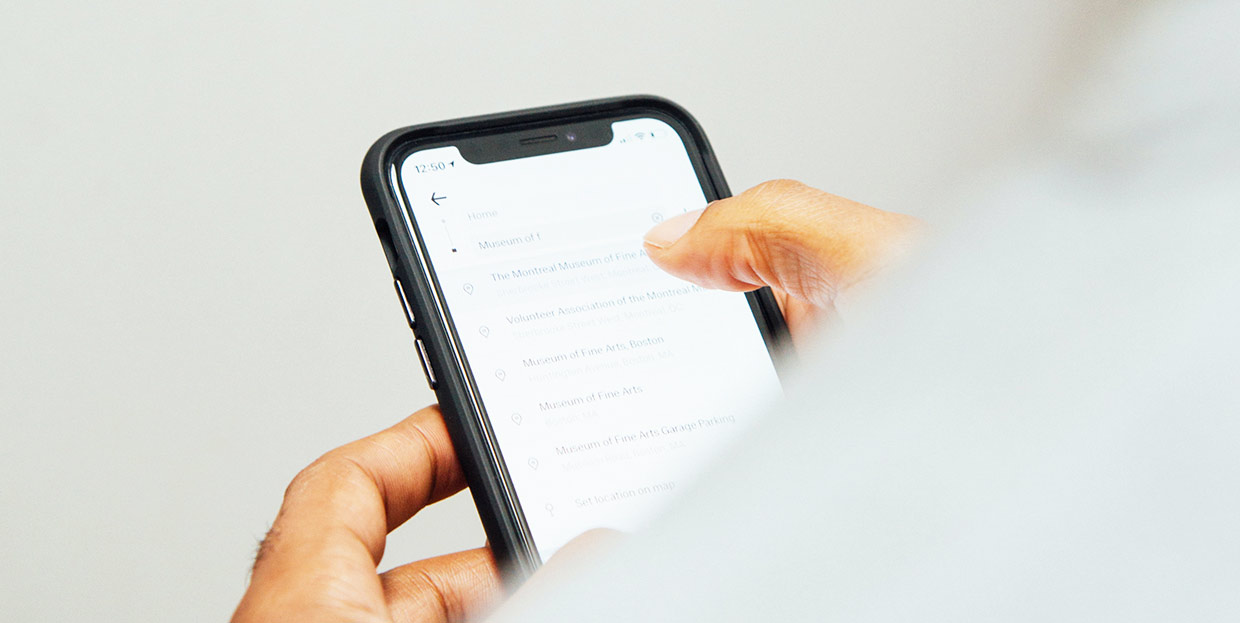 A business directory helps users find a store or service they need. A good directory is comprehensive, well organized, and user-friendly. Conversely, being included in a popular and well put together business directory helps businesses reach out to new customers. If you are building a WordPress website with a directory functionality, chances are you are on the lookout for a WordPress business directory plugin.
What you want to look out for are functionalities such as contact details, search bars, maps (if brick-and-mortar locations are important), payment avenues, in case you are charging businesses to be featured in your directory, and a submission form if you want to let your users submit their own listings.
There is, of course, no shortage of professionally produced themes with a business directory functionality, but if no theme fits your preferred style, if you are working on a budget, or if you simply prefer building from the ground up, we are sure you will find a good fit for your website right here on this list.
If you are looking for a customizable, easy to work with and free solution for your business directory needs, then Business Directory Plugin may be just the thing for you. With the free version of the plugin alone, you get fully customizable form fields, sorting by category and listing, a slew of image options, and payment avenues for listing. You can also create multiple payment plans for businesses who want different sorts of representation in your directory.
The developers also offer optional paid modules, which open up a whole new range of possibilities: discount codes, Google Maps integration, a ratings system, and more.
With GeoDirectory, you get a flexible and free business directory plugin with customizable submission and user review forms, Google Maps integration, and a flexible search function. As the name suggests, the plugin relies heavily on its maps functionalities, and it supports searches by proximity to the user, allowing them to find the most convenient ways to obtain the desired service, as well as to get directions with the helpful map which lies next to each listing in your directory.
The drawback? Its free version only allows your directory to be based on a single location, as small as a street or as large as a city. If you want your directory to encompass multiple locations, you need a premium addon. Furthermore, paid listings are only available with a paid addon (making monetization more difficult), as well as some other potentially useful functions, such as user reviews. With the paid version of GeoDirectory, you can also import or export data with CSV files, an important feature when dealing with a large volume of listings.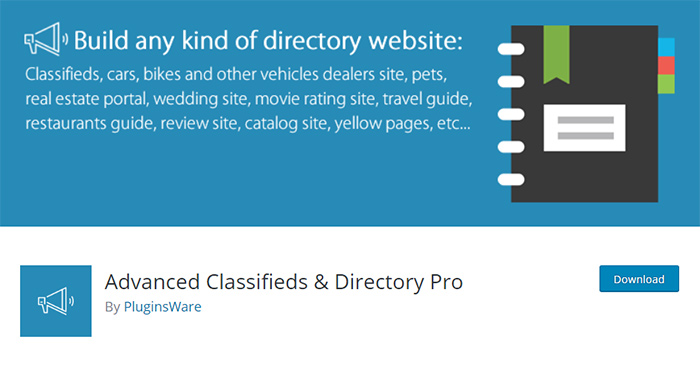 As the name suggests, Advanced Classifieds & Directory Pro is a plugin developed to serve as a flexible directory for classifieds and businesses both. Its basic version is free and flexible enough on its own, allowing you to create a comprehensive business directory for your WordPress website: you can have an unlimited number of listings, an unlimited number of locations, featured and ordinary listings, as many custom fields for your listing forms as you like, a front-end submission functionality and several listing display layouts.
The paid version of the plugin has, of course, all the features of the free version, while adding monetization options (paid listing plans integrated with PayPal, Stripe and WooCommerce) a listings slider and carousel, making your website more appealing to visitors.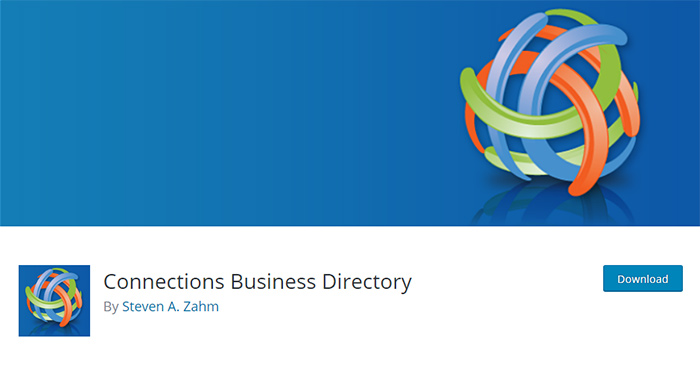 Connections Business Directory can be used to create anything from a simple contacts list, a staff roster, or a business directory. It comes with the capacity to introduce and organize an unlimited number of entries and CSV import (limited to certain categories) and export. The free version also offers numerous ways of organizing and displaying your entry data: you can have carousels of entries grouped by relevance or geographical proximity, you can choose the availability of entries, with some entries public and other hidden from non-logged in users, and nested categories for a better user experience.
The premium version of this plugin allows you unlimited CSV import, authored posts, entry contact forms , entry website screenshots, and more. The plugin comes with a number of free templates to make your directory more visually interesting, but the developers also offer premium templates for even more visual versatility.
LDD Directory Lite is designed with ease of use in mind, and there it delivers: you can have a directory up and running within minutes. The core plugin is versatile enough, using shortcodes to automatically generate the directory. The plugin's look and feel is very easily customized and supports integration with Google Maps and social media. Following its tenet of simplicity, it does not confuse the user with too many options, and therein lies its main drawback: its pared-down, basic free version will allow you to create a clean, crisp, user-friendly business directory and little else.
The core plugin can be supplemented with five paid extensions, each of which covers an important function: CSV import and export, user reviews, social media login capability, and direct social sharing.
With Toolset, you can create a fully functional directory website from the ground up without any coding knowledge. Toolset, granted, is much more than just a single plugin – it is a bundle, a curated collection of related plugins. It is a premium bundle, at that, and comes with a hefty price tag, though it does include functions which would otherwise need to be provided by other plugins or your own code. Being what it is, though, we cannot recommend it for users who already have functional websites and are simply on the lookout for a business directory plugin. This is a toolkit for building a directory website from the ground up. The developers have even come up with a free directory-building course for novice users.
Toolset was designed to work well with most major themes, and comes with all the bells and whistles, providing users with custom post types, fully customizable fields and extensive taxonomies with category trees. You can also have multiple listing types (normal and featured), and choose from a multitude of ways of displaying search results. It integrates with Google Maps, for easier geographical orientation, and with most popular payment avenues for easy monetization.
A versatile premium plugin, Web 2.0 Directory Plugin comes with a slew of features which make it easy for seasoned developers to create powerful directory websites with all the tools they could possibly need coming out of the box. It also comes integrated with PayPal, WooCommerce and Stripe, making it easy to monetize your directory. In fact, you can create recurring payment or single-fee models and offer your users plenty of different pricing plans.
You also get a ratings system and Vimeo and YouTube integration for immersive and informative listings. The search form comes on a map which you can use to search in a certain radius, for maximum visitor convenience. The plugin also supports multiple locations for a single business, making it more convenient for chains and suchlike. And to ease getting around while offline, your users can export your listings in PDF format or print them out on paper in easy to read layouts.
What is the use of a great product or service if your potential customers cannot find you? Google might be the world's greatest directory, but it is also very general. A specialized directory for any of a multitude of commercial, social, and cultural niches can easily turn out to be the go-to place for a discerning audience. A prominent place in a well-chosen directory can therefore be a great investment, and such a directory can, in turn, be a sustainable business model.
If you are only starting out with some manner of local directory, we suggest you choose a free plugin, such as GeoDirectory or Business Directory Plugin. Once your volume grows and you decide to offer a more diverse set of options to the businesses you list, you might also want to support your offer with extra functionalities available in with a premium plugin such as Web 2.0 or a versatile free plugin with your choice of paid addons. In any case, a solution for your directory needs, whatever they may be, is on this list.