How to Remove Blog Features from WordPress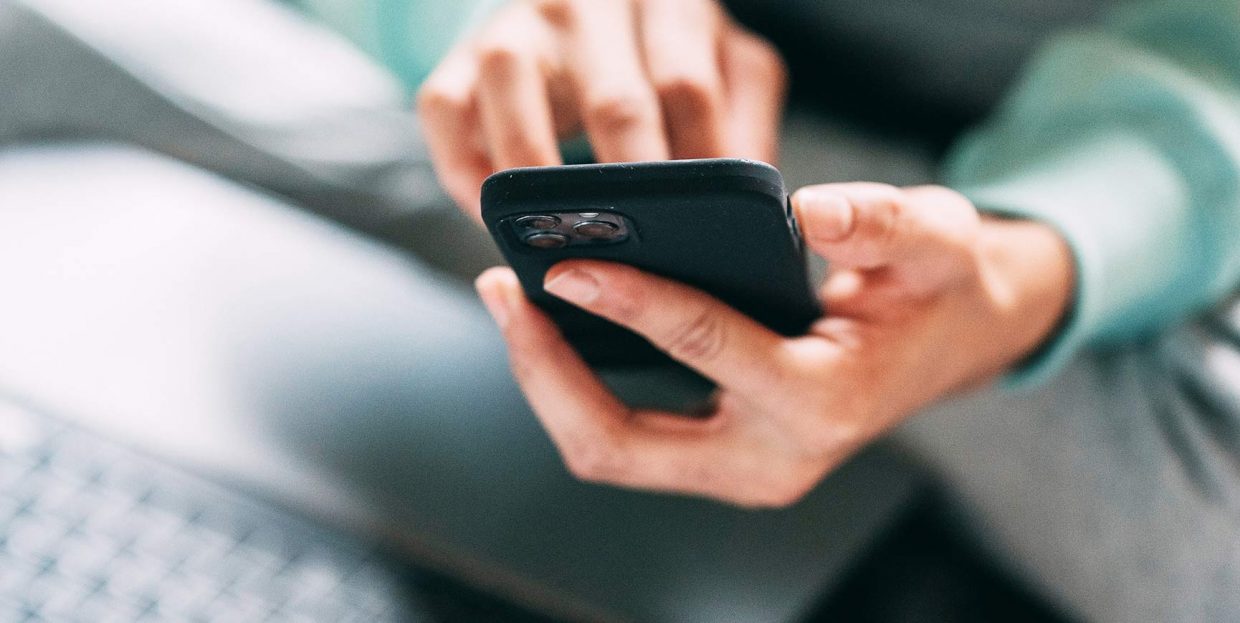 Even though you can use it to create pretty much any kind of website you can imagine, WordPress is still very much a blogging tool and a great one at that. Right out of the box, it comes with everything you'd need to set up a blog. Thanks to an abundance of good WordPress blog themes, your blog can look great, too.
But what if you don't want to create a blog? What if, in that blog vs. website dilemma, you choose to have a website without even traces of its blog-related features? It's been a while since WordPress developed the features that make it the ideal platform for all sorts of websites. There has to be a way to have a blog-free WordPress site, right?
Let's find out! In this article, we'll cover: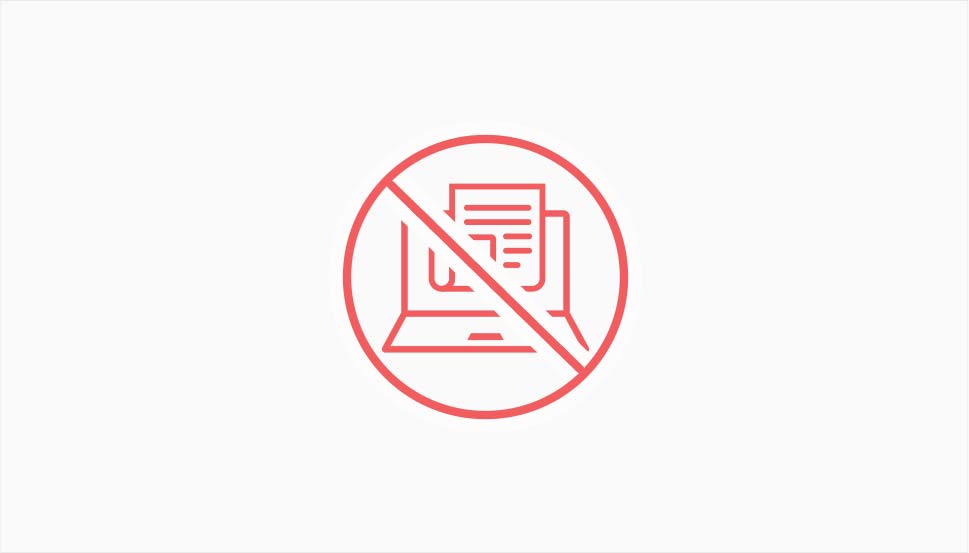 One of the major selling points of WordPress is that you can create almost anything you want with it. It doesn't matter that the CMS was originally built as a blogging tool. Today it powers everything from portfolios to online stores and all you can imagine in between.
Many of those kinds of websites have a blog section, and they benefit greatly from it. Having a blog can do wonders for search engine rankings, especially if you're willing to go the extra mile and produce high-quality content.
However, you should know that your website doesn't need to have a blog section, in many cases. You can create a website for your business that doesn't have a blog. Your portfolio doesn't need a blog, even your eCommerce website doesn't need a blog. In general, if you think about a website more in terms of adding pages than posts, you're in the vicinity of not needing blog features.
What do you get from removing blog features? For one, you get a dashboard with fewer elements. Because the comments are removed, you get fewer things to do. You can host the rest of the website as a static page, and make your website perform better. Above all, however, you'll simply remove something that you don't need, which is a design philosophy that leads to a clutter-free environment.
If you're sure that you want to remove the blog feature from your WordPress website, the quickest and easiest way to do it is via a plugin. We'll give you a quick look at how one of the more popular solutions for getting rid of blogs, the Disable Blogging in WordPress plugin, does its magic.
Before we start, however, a word of caution – you should always be careful when installing plugins that haven't been updated in a while. If you want to do it, it would be best if you first tested the plugin on a clone of your website. That way you'll catch any potential issues away from your live website.
If you've decided to go ahead, you should navigate to Plugins > Add New, search for "Disable Blogging in WordPress," and install and activate the plugin.
Once you've installed the plugin and activated it, you can navigate to Settings > Blogging. There, you'll notice four tabs of options. The General tab lets you disable a variety of features, including posting, comments, the author page, feeds, as well as pingbacks, trackbacks, and XML-RPC.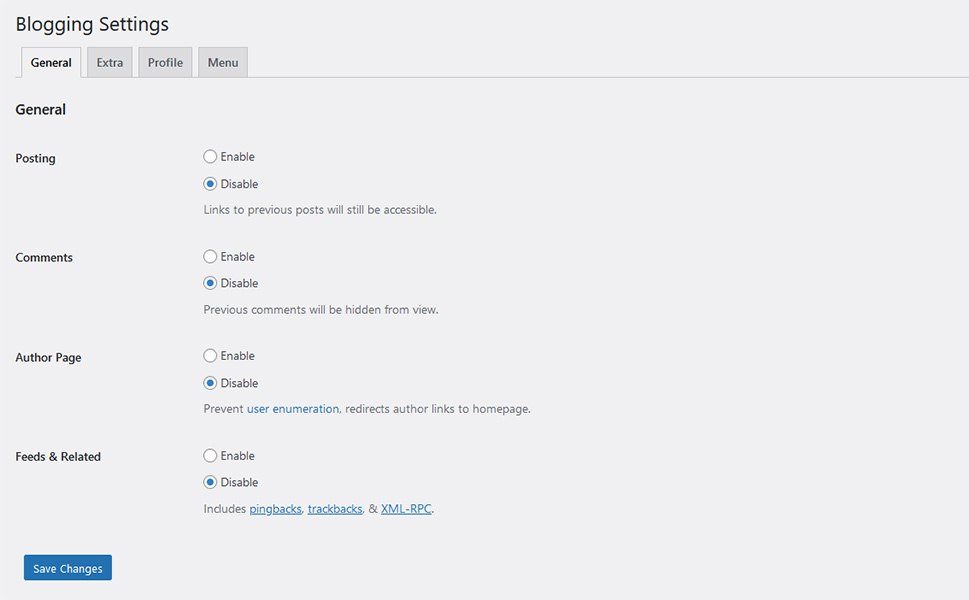 In the Extra tab, you may remove or change certain features of the admin area. You can remove the help tabs from the admin header, for example, or remove the admin bar greeting. You can also disable emoji support or change the admin footer.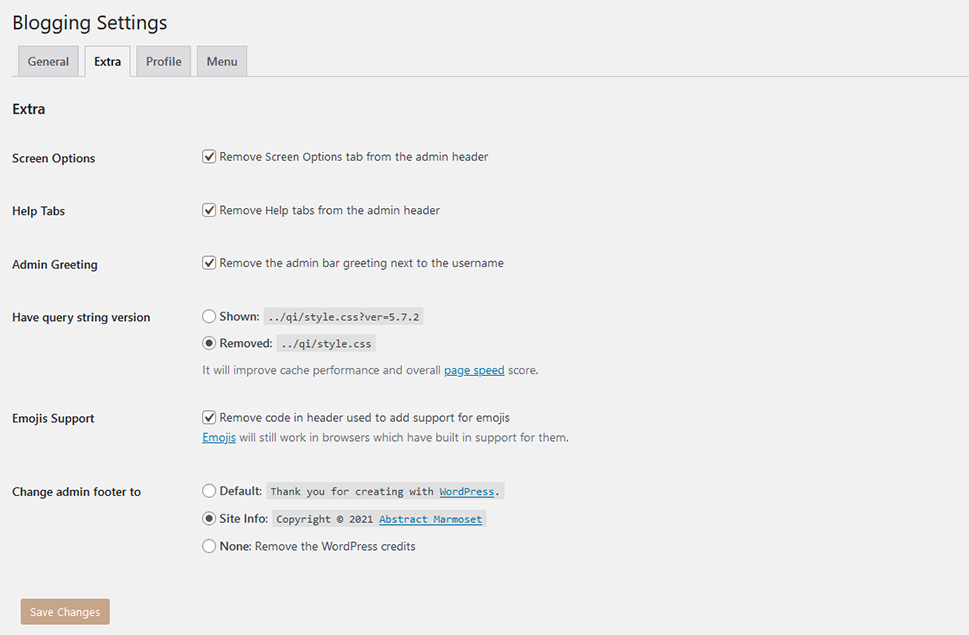 The Profile tab lets you simplify the profile significantly. You can toggle personal options that include a visual editor, toolbar, and admin color scheme. You can also set your name, contact info, and where to draw on your biographical info.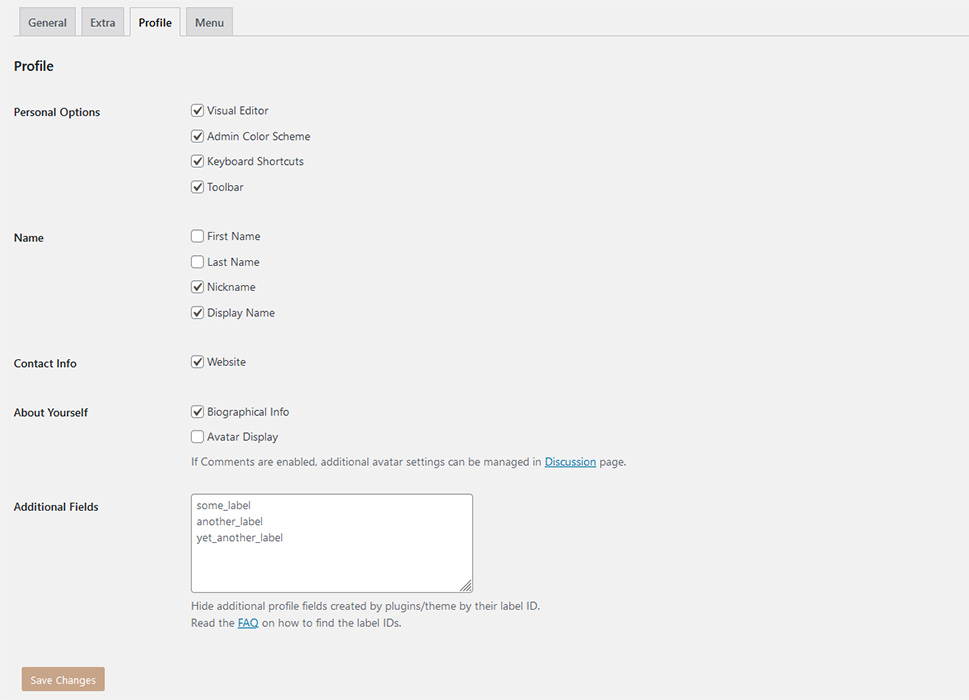 Finally, the Menu tab lets you set up a couple of things in the Dashboard menu. You can set a new default page of the admin panel, as well as choose whether you want to show menu icons and separators.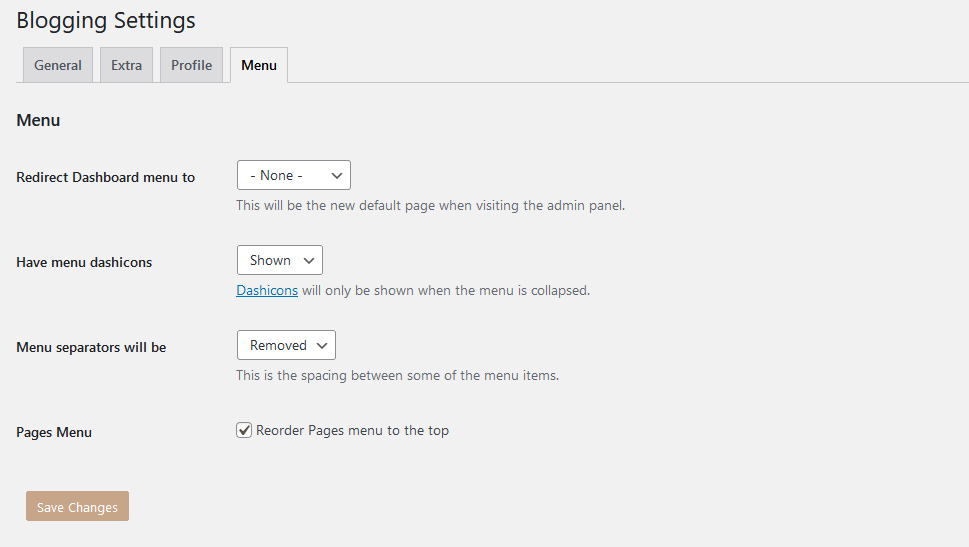 It's important to remember that this plugin doesn't remove anything. While you might not be able to create new posts, the old ones will still be accessible to people who have links to them – you'll have to delete them manually if you want them truly removed. You might also decide to delete the blog page if your website or theme built one for you. The plugin will merely move the dashboard menu items out of your way and make it less likely they'll appear on the front end.
Disable Blogging in WordPress isn't the only plugin that will get the job done when you want to remove blog features from your website. Disable Blog is another popular solution for websites that want to remove blogging features. If you want to try it out, simply install and activate it.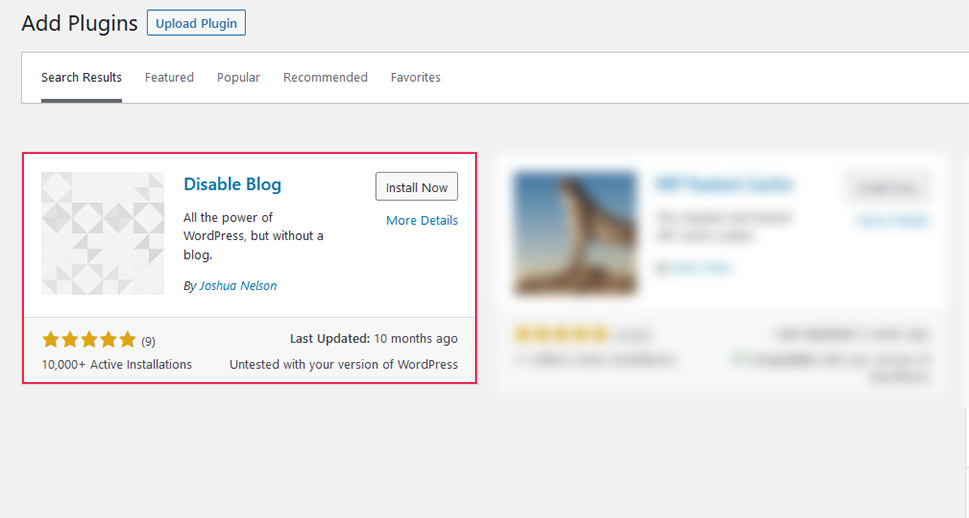 You'll notice straight away that this plugin doesn't have any settings for you to fiddle with. It will, on its own, redirect post URLs to the homepage – you have to set the homepage to a static page for this to work. It will probably tackle custom post types, too, as well as categories and tags unless you're using a plugin to support them.
The one thing this plugin won't do is help get you rid of comments. You'll have to disable comments on your own. Apart from that, the plugin will create a similar environment in the dashboard as the Disable Blogging in WordPress plugin, it just won't ask you any unnecessary questions.
For one reason or another, you might find yourself looking for an easy way to turn your website into a blogless version of itself. Even though blogging and WordPress are inextricable, you'll still be able to get rid of most of the blogging features.
The best thing about it, though, is that you don't have to create any permanent changes. Using plugins that rely on hiding elements and clever redirects, your website can appear and act as if it didn't have a blog, and then get it all back with a push of a button.