How to Add Your Etsy Store to Your WordPress Website
Etsy is one of the best worldwide marketplaces for selling handmade, artistic, or artisanal products. You can buy – or sell – anything from thigh-high stockings to sea moss gel, with plenty of weird and interesting stuff in the between. It's the place where you'll go to sell a lamp that you made, only to find yourself torn between buying a vintage leather suitcase and an elven circlet.
At one point or another during your Etsy career, you'll probably wonder why you haven't tried to bring together the craftiness of Etsy with the power of WordPress. And while there's plenty of reasons not to do it, as well as plenty of reasons to go with it, there's no denying that adding your Etsy store to your WordPress website can present a new business chapter.
To that end, let's see if we can help you navigate adding the Etsy store to your WordPress website. We'll show you: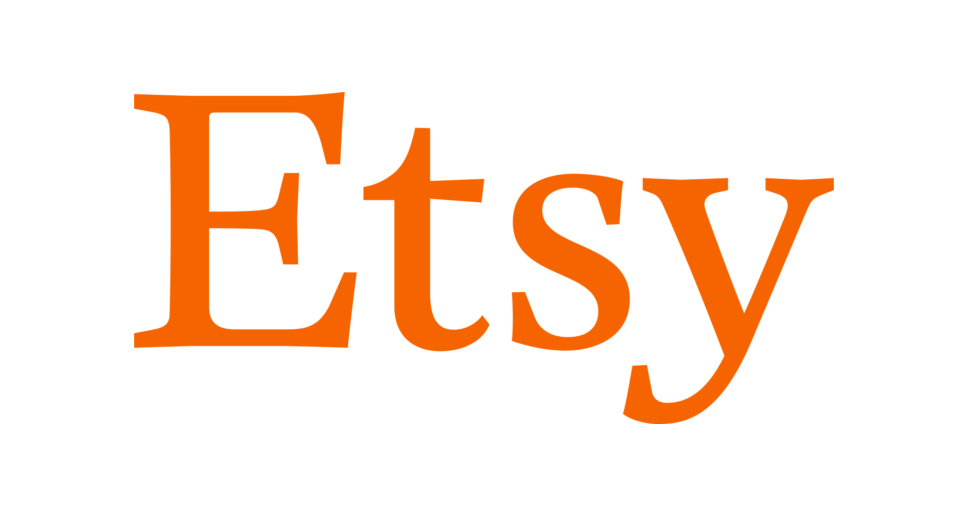 Etsy might be a great place for finding random artisanal or vintage stuff, but the platform is much more than just a whimsical place where people sell curiosities they've created. It's an online marketplace with well-defined rules that make it particularly useful for a certain kind of seller. For example, you can go to Etsy and sell products you've created. You can also resell products, but only if they fall under certain categories – craft supplies or vintage products.
That kind of market will attract a certain kind of customer. Etsy's gravitational power is huge – people flock to it to buy handmade or vintage stuff. They'll also go there to look for things to buy, which means that, if you play your cards well and optimize your store, you can become findable.
Etsy will help you fine-tune your presence by teaching you how to use Google Analytics with it, but also by providing you with a variety of statistics and their search analytics system. Add to that the fact that setting up a store in Etsy is a streamlined process, and that maintaining a store isn't a chore either, it's easy to see what's the deal with this marketplace and why so many people are attracted to it.
Once you reach a certain point with Etsy, you can start wondering whether the options it provides to you are enough. When you want to take your store to the next level, you can easily find that relying solely on Etsy and the traffic you get on it is stopping you from achieving your business goals.
If you're the cautious type, you'll notice a big problem with using only Etsy right away – something happens with the platform, and you can find yourself without a source of income overnight. No matter how great Etsy is, it's still a third-party service that doesn't give you the amount of control over your store that you get when using WordPress.
And let's not forget the many different options you can have with WordPress store themes and the many plugins you can use to have your store look and act like nothing you've ever seen on Etsy. Maybe you just want to see whether the grass is indeed greener on the other side, but you're not willing to trade your Etsy presence for a glance over that fence.
There are many different ways you can integrate your Etsy store and your WordPress website. The easiest thing you can do is simply maintain the website as an additional storefront for your Etsy store – a gallery people can browse to get familiar with your wares. This can be effective, but it will take up a lot of your free time.
Your best bet, if you're looking for deeper integration, would be to use WordPress plugins to integrate the store and your website. You'll find a mixed bag, both in terms of what they're offering and what fee they ask in return.
For example, the Advanced Etsy Widget will set you back $10, and in return, it will allow you to display your Etsy listings on your website. When a customer wants to buy something, they'll be routed to your Etsy profile. If you buy Etsy360, however, you can let people shop on your website and go to Etsy only when it's time to pay.
If you're already using WooCommerce on your website, you can use its addon for Etsy to form a link between the two, even though it's better suited for people who use WooCommerce and want to expand to Etsy, not the other way around. It will cost you close to $200 per year, but it will make adding products from your WooCommerce store to Etsy a breeze.
Checking it out without any commitment is also possible with the Etsy Shop plugin. Let's see how you can use it to insert sections of your Etsy shop in pages and posts using this plugin.
The first thing you need to do is find the Etsy Shop plugin and install it. You can do so by navigating to Plugins > Add New from your website's dashboard and searching for the plugin. Once you find it, install and activate it.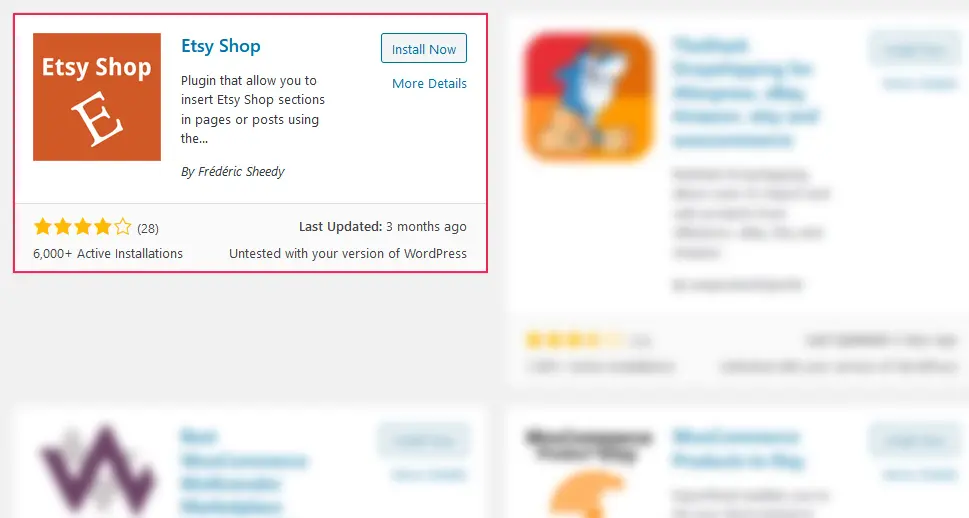 You'll see a message saying that the plugin is almost set up and that it requires you to enter an Etsy API key before it's ready to work. You can simply click on the hyperlink in the message and you'll be taken to Setting > Etsy Shop, which is where the field for entering the key is. It's also where you'll find the "Creating a new Etsy App" hyperlink which will lead you to your Etsy profile and put you in a developer's shoes – so tread carefully.
You'll need to have two-factor authentication enabled before you're able to create a new Etsy app. It's very similar to adding two-factor authentication to WordPress, as you can do both with the Google Authenticator app. After creating the app, you'll be able to access the API key which will let the plugin connect with your Etsy shop. If there's anything in the process you're unsure about, reach out to a professional or Etsy's support.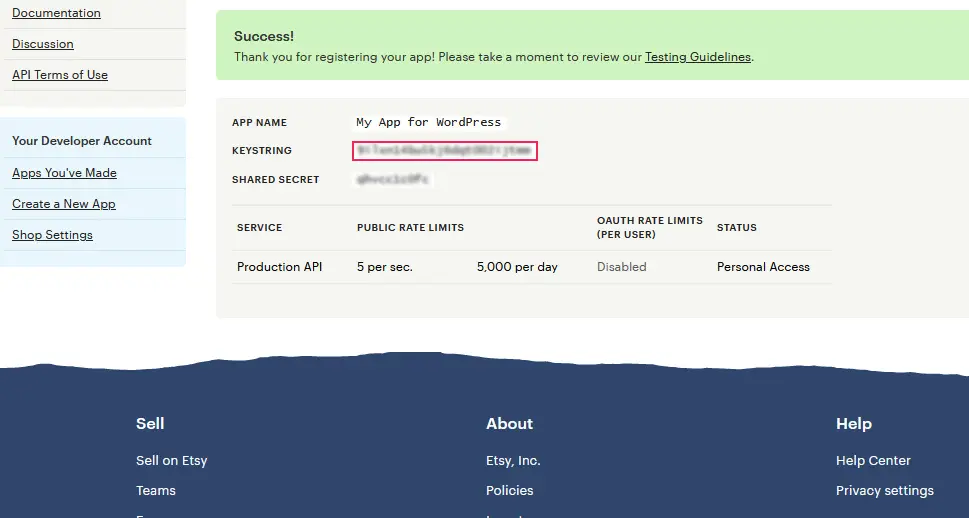 Copy the keystring and paste it onto the appropriate field on your website. After saving changes, you can open the "Click here to start easily menu" that will guide you through the setup further. The next step would be to enter the name of your Etsy shop.
After adding the name and searching for it, the plugin will list the sections you have in your shop, it will give you the ID of your section, the number of active listings, as well as the shortcode containing the store name and the shop section ID.
Adding your Etsy products to your WordPress website is as simple as copying the shortcode and pasting it anywhere on your website. Its look will be affected by the theme you're using, but people will be able to see your listings, their price, and they'll only be one click away from them.
Ever since it was established, Etsy's been hard at work on providing creatives with a great marketplace where they could offer their products. The platform's positioned itself as the go-to place for vintage or handmade products, and it's now the place that brings together millions of buyers with sellers just like you.
Only, Etsy doesn't have to be the only place where your potential customers might find you. An Etsy store paired with a WordPress website can be just the combo you need to take your sales to a whole new level. Thanks to WordPress plugins, you can set it up quickly, efficiently, and on the cheap – no strings attached, and no costs if you change your mind.