5 Best WordPress Page Builders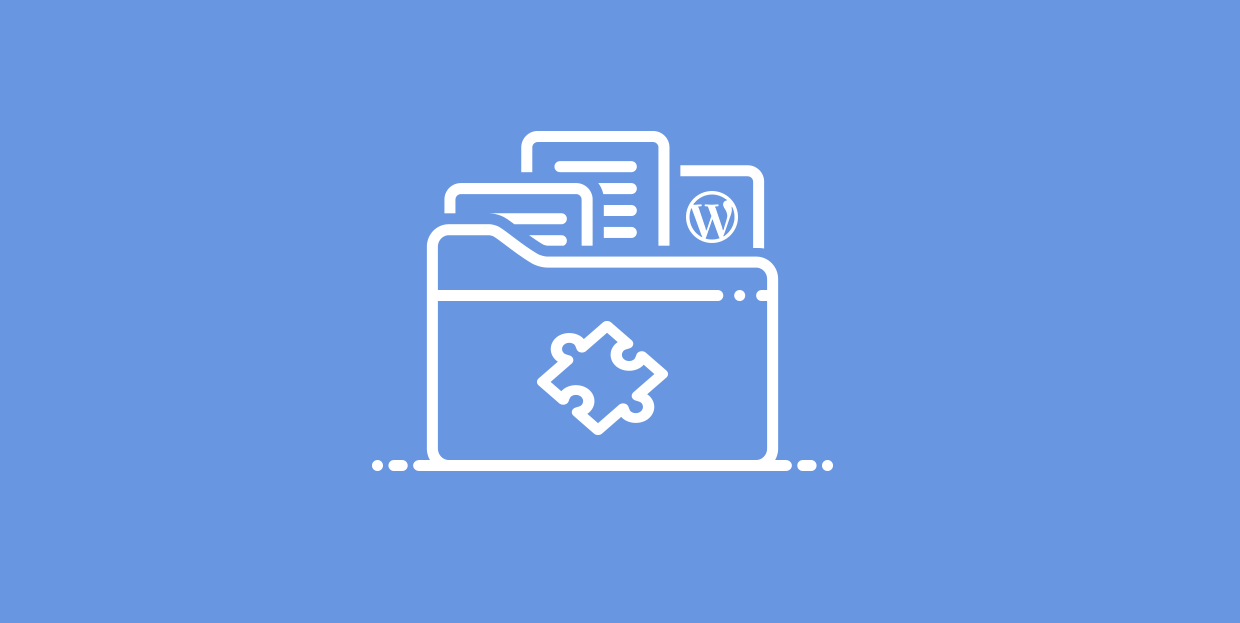 Page builders sure do a lot to make WordPress more accessible. Just imagine how difficult it would be to build pages without them, relying solely on code. People who create coding courses wouldn't mind, obviously. But for the rest of us, it would mean that creating a website page the way we envisioned it becomes much more time consuming, even prohibitively so.
Luckily, however, we can only imagine a reality without WordPress page builders — there are plenty of them in the reality we actually occupy. Here are the five best ones you can start using today to build your perfect pages:
Of course, WPBakery wouldn't be nearly as popular if it wasn't able to deliver. This page builder plugin has everything you'd expect from a good page builder — elements, templates, presets. While WPBakery gives you plenty of styling options for individual elements, the plugin's strongest feature is the huge third-party add-on library that sprung around the plugin.
Key features of WPBakery include:
Skin Builder for creating color themes.
Front end and back end editing.
Access to hundreds of add-ons.
Templates and presets to speed up page building.
Who should use WPBakery? The people who get it for free with the premium WordPress themes for sure. As well as anyone else who wants to dabble with back end editing while still having a robust set of features for front end editing.
Elementor might not be a veteran in the page builder field, but it sure did experience a stellar rise since it was released in 2016. In 2019, it was one of the most widely used and highly praised WordPress page builders in the world, and it's hard to imagine we'll see it fall from grace any time soon.
The Pro version gives you access to advanced features such as additional widgets, a theme builder, and a popup builder.
Key features of Elementor include:
Responsive design in both free and pro versions.
Pre-made templates and the use of third-party widgets.
An array of integration options with the pro version.
Theme builder, popup builder, and a form builder available in the pro version.
Who should use Elementor? Probably everyone. Novices can use the free version to their hearts' content to easily make stunning pages. Professionals can buy the Pro version for the core builder but also the advanced features.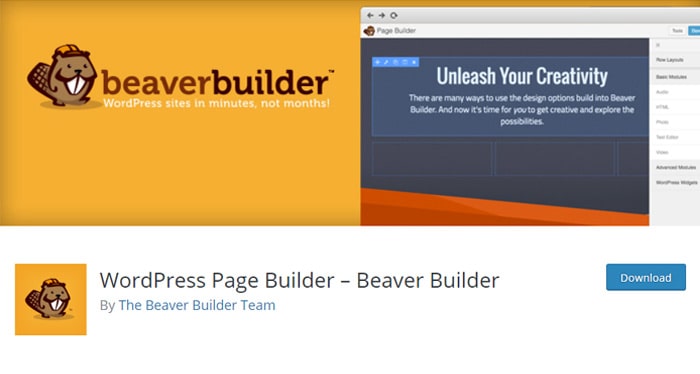 If there were a competition for the most user-friendly WordPress page builder plugin, you'd probably hear that Beaver Builder is among the more serious contestants. It might even take the trophy, too, as a true what-you-see-is-what-you-get front-end page builder.
But there's more to Beaver Builder than just the ease of use. The page builder gives you plenty of control over the design elements. Opting to use the Beaver Builder theme is a sound choice if you want even more control, and you'll get all the widgets and templates you need for your pages. The downside is, however, that you get access to all those cool options only with the paid version — the free version is very basic.
Key features of BeaverBuilder include:
Templates for landing and content pages.
Custom CSS class and ID support.
Mobile-friendly/responsive design.
Compatible with a lot of different themes.
Who should use BeaverBuilder? People who want an easy entry into WordPress page-building and are ready to pay for it, although professionals wouldn't sub it either. The free version will only give a taste of what's to come, and there are better free options out there.
The plugin that never was – and probably never will be – called WPBakery, Visual Composer isn't on the list just to confuse you. It's a whole different thing from WPBakery, and it has much more to offer than a recognizable name.
Out of the box, you'll probably find the offering of blocks — a few — and templates — none — a bit skinny. But the sense of disappointment will last only until you connect to the Visual Composer Hub. At that point, you'll be floored by the variety of elements, templates, blocks, and add-ons you can choose. And the good news doesn't stop there, as you'll soon notice you can use the Visual Composer to build headers and footers too, as well as sidebars — pretty much everything you need for a whole website.
Key features of Visual Composer include:
Blank space wizard to get you started swiftly.
Support for custom widgets.
A cloud marketplace for elements, templates, and extensions as a premium feature.
Access to Unsplash stock images as a premium feature.
Who should use Visual Composer? Users of any level who think they need a page builder but they crave a full website builder because Visual Composer can serve as either or both. And you can use it at any skill level, from beginner to professional.
When you need a seasoned lightweight page builder that survived on the market for more time than most of its competitors, SiteOrigin's Page Builder is the one to turn to. Granted, it's not the most user-friendly item on this list, but it's still here for a reason.
This page builder is a bit quirky. It works best if you want to use CSS because other plugins can easily beat it in the non-CSS styling department. It includes a moderate selection of templates and widgets, but you are free to use your widgets with it. SiteOrigin's Page Builder also packs an undo/redo feature, which is something every page builder should have.
Key features of SiteOrigin Page Builder include:
It works well with existing pages and posts.
It can use WordPress widgets as content blocks.
It allows back end content editing.
Who should use SiteOrigin Page Builder? This page builder is a great choice if you want to use it with an existing theme. Other common use cases include when you want to add widgets as content blocks, as well as when you're looking for a decent page builder that also happens to be free.
What WordPress is to the world of online publishing, page builders are for WordPress — an easy entry point that lets regular folks do things that would otherwise be too technically demanding. And even if you have the technical know-how to use them, page builders are still great time-savers.
You have lots and lots of choices when it comes to picking the right WordPress page builder for your website. Short on cash? SiteOrigin Page Builder will be there for you. Want a page builder all the cool kids are using? Maybe try Elementor. Pick the one that does the things you need, and start building those pages!