13 Best WordPress Database Plugins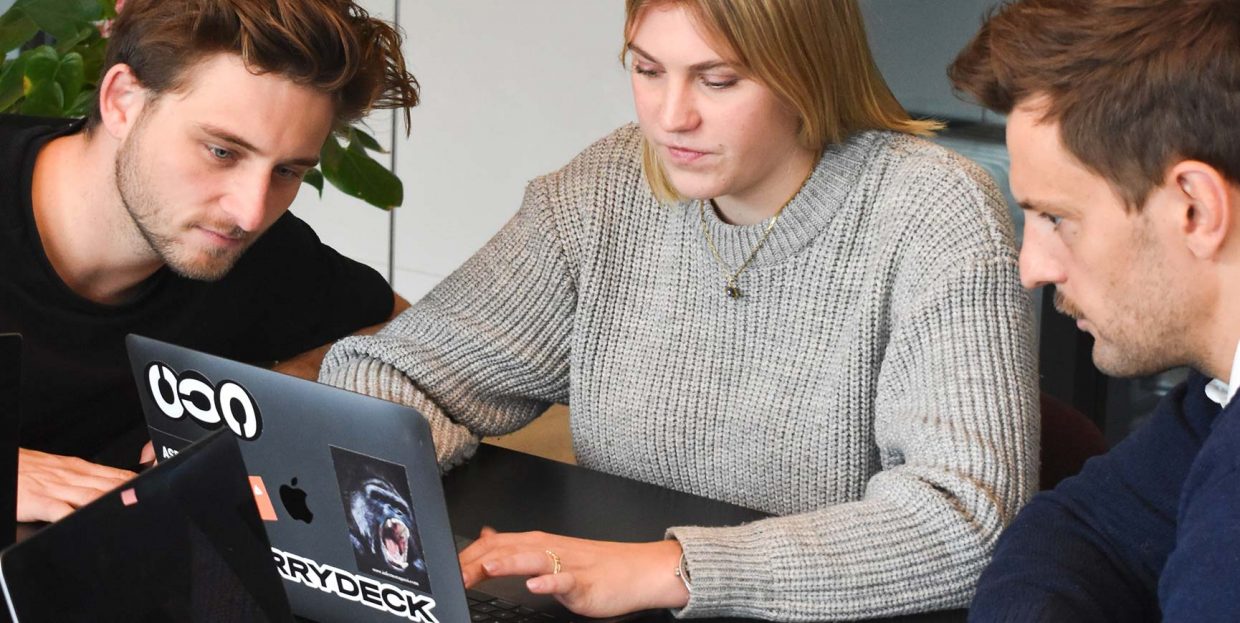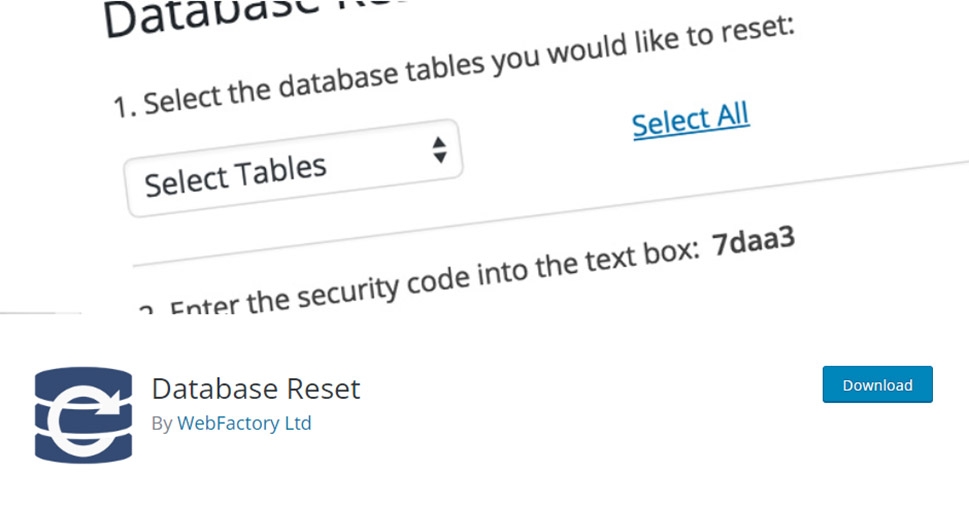 The WP Database Reset is a lightweight, free, easy-to-use tool that allows you to perform several otherwise complex tasks in just a couple of clicks. This is a simple and safe choice if your main concern is to clean your database quickly and efficiently. Literally, one click allows you to reset your entire WordPress database. It is also possible to select only a couple of tables to clean the database if necessary.
All the options are accessed and configured on one page – you simply select the tables you need to reset, enter the security code to ensure your identity, and click the button for the task to be performed. Note that it is highly recommended to backup your database before using this plugin.
If you need a one-time fix for resetting and cleaning your entire database, WP Database Reset is surely a good choice – it is free, safe, efficient, and very user-friendly.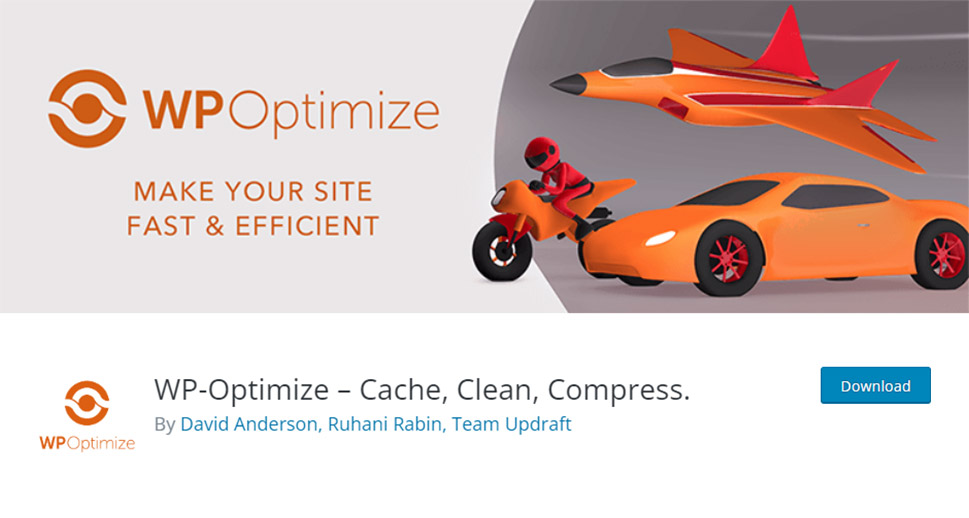 WP-Optimize is a well-rounded solution for cleaning, compressing, and caching your WordPress database. With this plugin, you don't need any additional tools to optimize your database – thanks to the caching feature you're also able to improve the performance of your website. WP-Optimize cleans your database from the files you don't need and performs regular backups at the same time. The database is regularly cleaned following a schedule so you don't have to worry about that at all. It is also possible to see database optimization stats.
The feature that stands out is definitely the ability to compress images and cache pages – these are rare to find in a single database tool. Options for multisite support are also included as well as multilingual integrations.
This plugin has a free version that you can use on as many websites as you need. Site caching, database cleaning, and image compression are all included in the free version. There are also three paid plans to choose from with prices ranging from $39 to $149 per year that offer advanced features like multisite support, more refined scheduling, etc.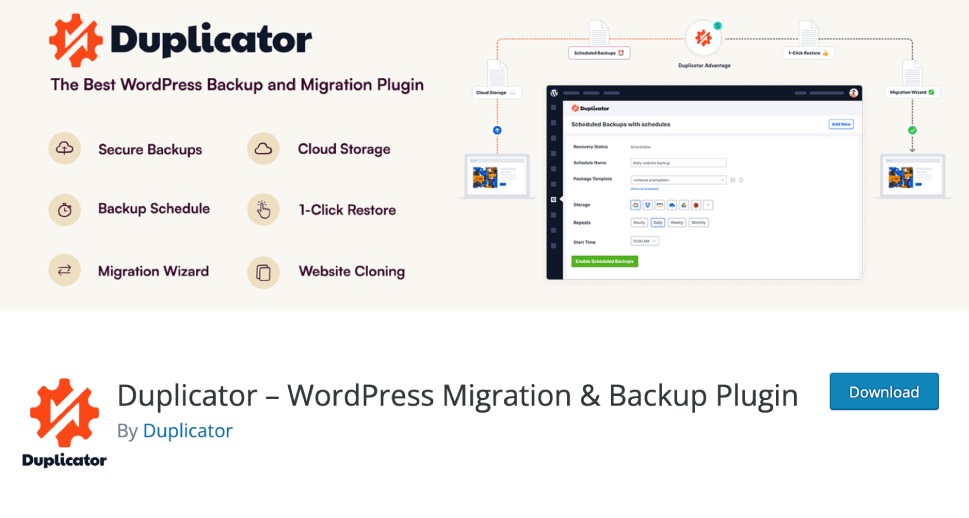 Although it is more of a migration tool, Duplicator deserves a spot high on our list because of its rich options and plenty of ways to use it for optimizing your database. Duplicator boasts 30 million downloads and currently has more than one million active installs, along with the five-star rating over at the plugin repository.
In addition to serving as a simple but reliable and efficient backup tool, Duplicator allows you to safely and seamlessly clone, copy, migrate or move a complete website from one location to another. It bundles up the entire site for distribution or reuse and performs full migration without any manual hassle with SQL scripts. It promises zero migration downtime and is multi-threaded, which is important for larger databases. And since the entire site is packed and bundled, your new location doesn't even require WordPress installation since all the files are there.
Duplicate is a free plugin but to make the most out of its features and capabilities, or for handling multiple sites, you should check out the Pro version, with plans starting at $49/year.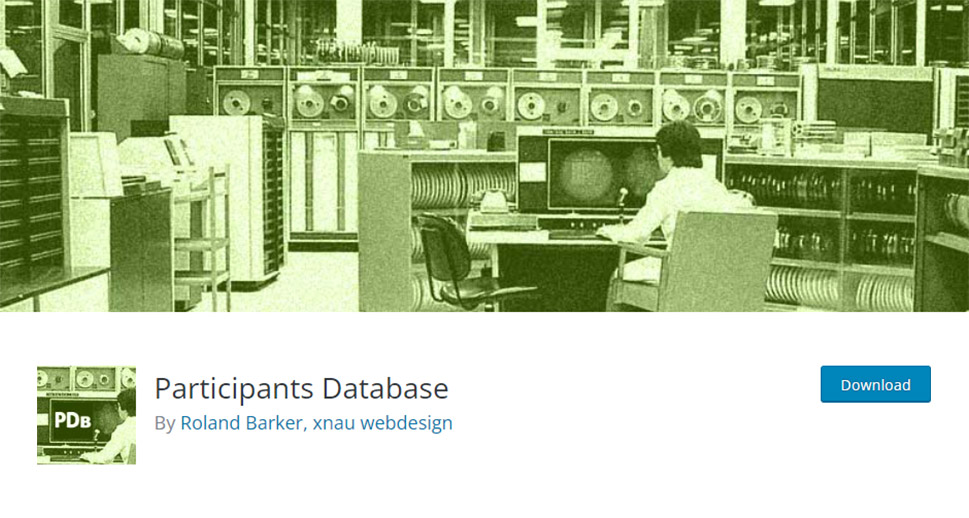 The Participants Database is a specific type of database plugin that does not offer what you typically expect from tools of this kind. Instead, The Participants Database offers a simple solution if what you need is to generate a list of contacts, visitors, or any list of users and want to have it in your WordPress dashboard. The plugin lets you import all the contacts via a CSV file or you can type in each contact manually. Displaying those contacts on your website is also supported with the help of shortcodes.
This plugin actually allows you to store any kind of information in the database. The plugin's interface is very polished and intuitive and you can easily manage it via your WordPress dashboard.
As for the price, this tool is entirely free though it is possible to upgrade it with paid addons. If you need something that works similarly to Mailchimp but without the option for sending emails, this plugin may be the answer.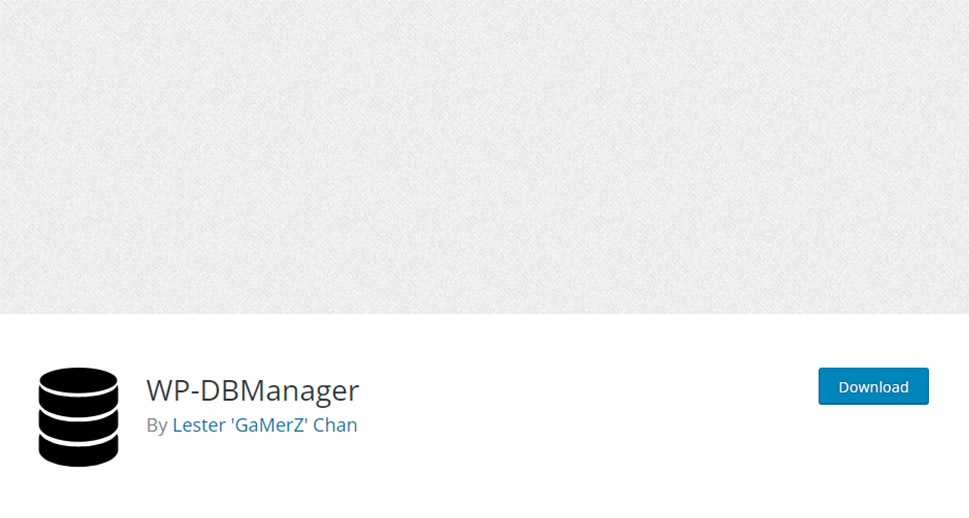 WP-DBManager is another excellent, free WordPress database plugin that allows you to optimize your database in a very simple manner. It is also very lightweight. It is primarily made to provide an automatic backup of your database and file log but includes additional features that allow you to repair broken files and tables, run selected queries, examine tables in your database, and decide whether to keep them or not.
Although its interface may seem a bit complicated, the biggest part of the work is actually done upon installation when you are required to configure certain settings. But once you complete this part of the process, you can rest assured your database is safe and clean. In case of a server problem or an attack, you have all the admin database information displayed on the dashboard so you can see immediately if something might go wrong with the database.
The Advanced Database Cleaner is a plugin that every website owner needs. It is primarily made for removing items in your database that you don't need or that may be a source of problems for your website. You can choose whether you want to exclude specific files from cleaning, set regular automatic database cleanings, and choose from a variety of cleaning options to use.
The Advanced Database Cleaner lets you remove items like pending comments, trackbacks, old drafts, pingbacks, and orphan data. Before you decide to employ any option, you will see a preview of your database information on the screen, to ensure you are not missing something or making a mistake. But, even if you do make a mistake, there's the option that allows you to repair damaged tables and even corrupted files.
As for the price, the core version of The Advanced Database Cleaner is free. In case you need additional website licenses you may opt for one of the paid plans with prices ranging from $39 to $149 depending on the number of sites.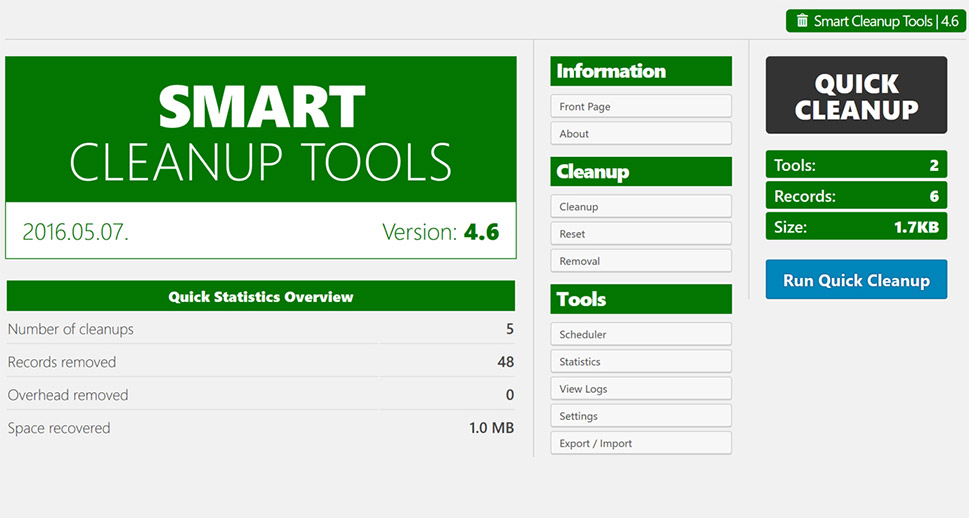 When it comes to WordPress database maintenance you usually need more than just regular cleaning. That's why many WordPress database plugins are so multifaceted and the Smart Cleanup Tools is no exception. This powerful plugin actually works more like an entire suite of tools that help you keep your database healthy while at the same time improving your site's performance.
The plugin allows you to run a complete clean-up in just one click as well as to select the data and tables you want to keep. What's particularly good about Smart Cleanup Tools is that it allows you to collect an incredible amount of statistical data each time you run a clean-up. It also supports integrations with many different plugins for database optimization.
As for the price, a one-time fee of $30 is required and includes all the available features of the plugin.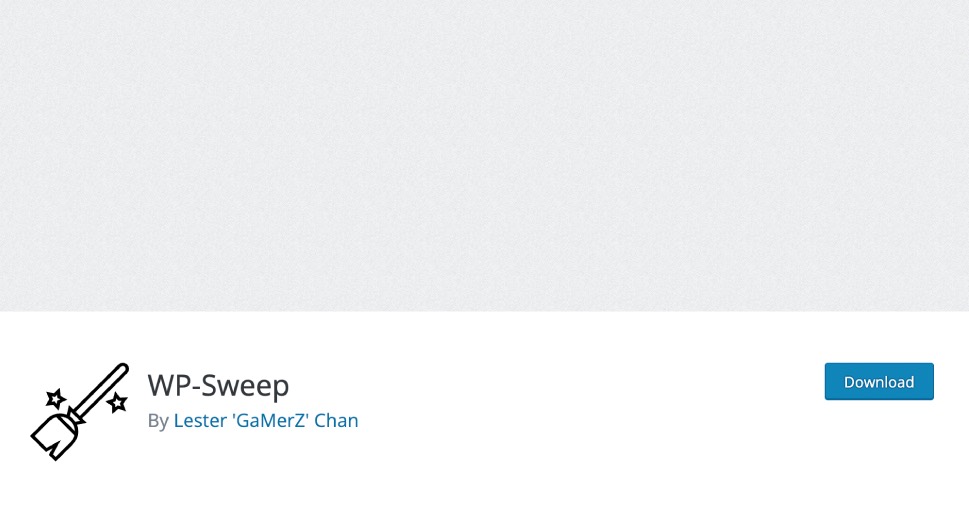 Here's another great and free tool for cleaning up your database. WP-Sweep is a simple and straightforward plugin that helps you clean revisions, automatic drafts, deleted, unapproved and spam comments, orphaned meta data, duplicated content and meta data, unused terms and transient options, plus it optimizes database tables.
Basically, WP-Sweep helps you avoid deleting directly the MySQL queries by using proper WordPress delete functions.
It's a clean, simple and efficient plugin but bear in mind that it is not compatible with Slider Revolution, MailPress, Custom Fonts, Polylang, WPML, Elementor Popup Builder and several other plugins (check the website for the complete list).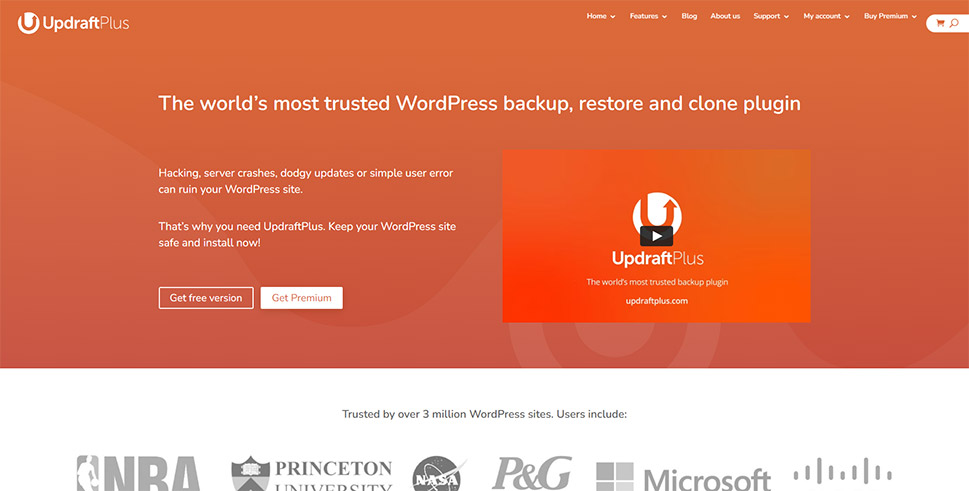 UpdraftPlus Backup & Restoration is one of the most popular database plugins. It is easy to use and provides a comprehensive set of features allowing you to take regular care of your WordPress database comfortably. You can backup and restore the data from your database, schedule clean-ups and store your backups using a variety of cloud services such as GDrive, Amazon, Dropbox, S3, and others. Since the plugin is very lightweight you can be sure it will not impact your website performance in a negative manner – you can only expect its improvement once your database is taken care of.
These features are all included in the free version, but there's also a premium version with more elaborate features. If you need multi-network compatibility, database encryption, and incremental back-ups, you'll probably consider the premium version. Easy duplication and migration of your website and advanced reporting also come with the upgraded plan and costs $42.
VaultPress is a database plugin that enjoys a lot of credibility as it comes from the WordPress co – founder, and his Automatic team, which instantly gives it a lot of credibility. Based on its background, at least you can be sure that this tool was made with all the best practices in mind.
The most striking feature that separates VaultPress from other plugins of this kind is that the backup runs in real-time so all the changes that you make are instantly saved. It is also possible to set automatic daily backups and forward the results to your computer. All the backups can be restored with a single click and the 30-day backup archive provides additional security for your data. In case you need to migrate your website, easy site migration and one-click automated restores are also supported. Anti-spam protection is also included.
When it comes to the price, VaultPress does not have a free version. But, it does offer a 5-day trial after which you can choose between three price plans with prices ranging from $39 to $299.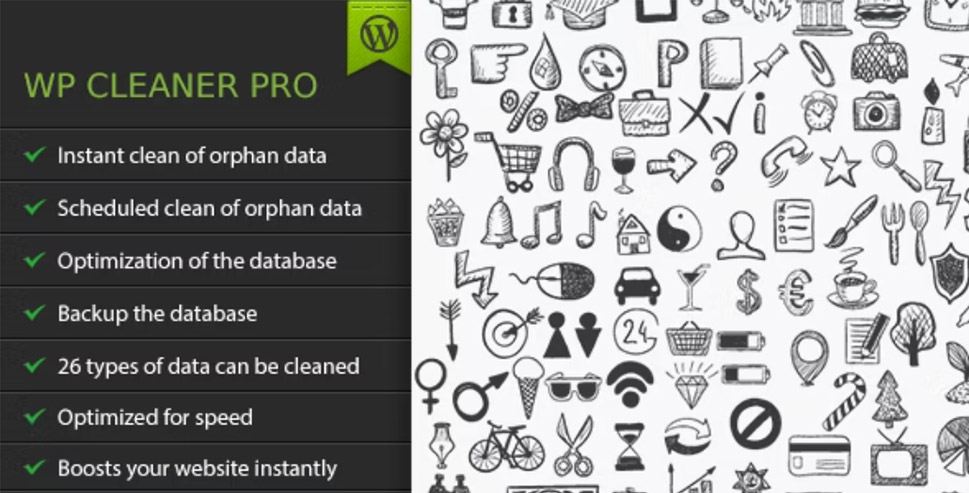 WP Cleaner Pro is a powerful and practical tool that has all the features needed for keeping your website and your database healthy and safe. After installing it, you can be sure your part of the job is mostly done, the largest part of optimization goes on in the background. The simple and clean interface, as well as thorough documentation, make this plugin a favorite choice of many different types of companies.
With WP Cleaner Pro you can filter database items and choose which ones you want to clean. The plugin also allows you to schedule regular clean-up sessions, backup your data and enjoy the effects all this has on the performance of your website.
The plugin claims to be the only tool of this kind that can clean 26 different types of orphan and obsolete database data. It also optimizes the database, at the same time or in a scheduled event. Note that it is not convenient for use on multi-sites as it was developed for WordPress single-site installations alone.
This tool does not have a free version – you can employ all of its features for a unique price of $19.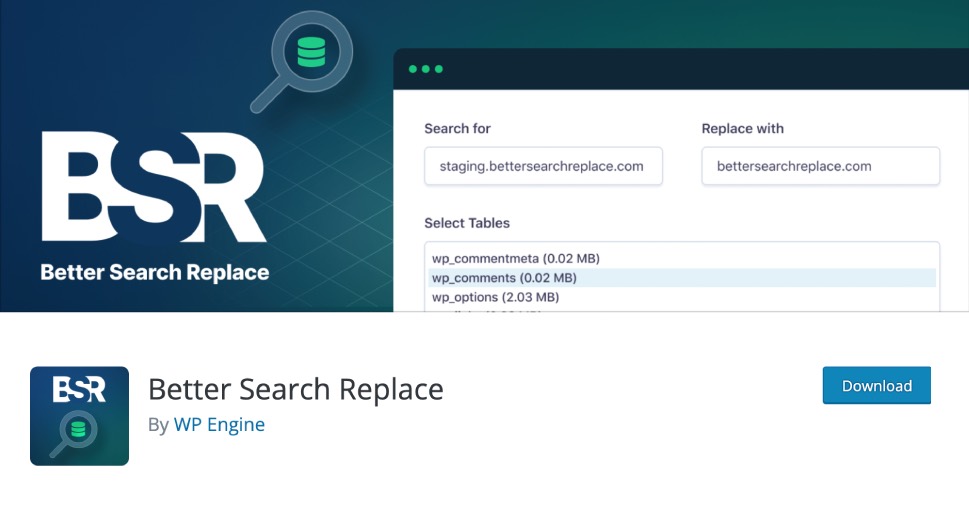 Oftentimes, when migrating a website to a new domain or a new server, we need to perform a lot of search and replace work to make sure everything migrates correctly. Thankfully, this doesn't need to be done manually – there's a plugin designed to automate that process, and it's called Better Search Replace. This free plugin has over one million active installs and 4.5-star rating, which testifies to its efficiency and convenience.
Better Search Replace was developed with the idea of integrating all the best features that similar plugins have, in a single place. So, what it does is it offers serialization for all database tables, with the ability to select specific tables and to perform a dry run before you start, in order to see how many fields will be updated. It doesn't require anything on the server side, except for an active WordPress installation. Plus, it comes with multisite support.
The plugin does all this in the free version, but if you need more, you can check out the Pro version. The pricing starts at $59 and allows you to backup and update the database while the search/replace is in course, to save and load custom profiles for more efficient repetition of the search/replace function in subsequent updates, and lets you see exactly what changed during the procedure.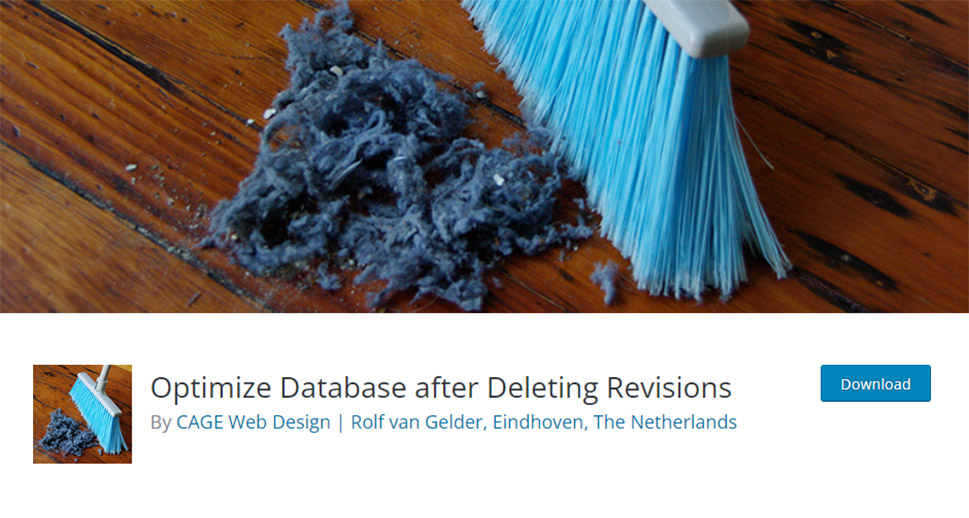 Last but not least on our list is the Optimize Database after Deleting Revisions plugin. Although many plugins on this list are pretty simple to use, it seems like this one is particularly focused on offering as simple a user experience as possible. There's only one button you need to click to have your database cleaned of all the undesired items that build up in the database.
It is also possible to run the analysis and exclude certain items or types of items from cleaning. All the database optimizations are filed in a list so you can review them at any point in time.
If you need to clean up the common clutter like pages and posts as well as the more persistent waste such as OEMBED cache, expired transients, and database tables, this tool may be a good choice.
Optimize Database after Deleting Revisions is entirely free and you can use it one-time or regularly for scheduled clean-ups, it is completely up to you.
Most of the database plugins in this list have a free version and offer upgrades. Often, you'll find the free version provides everything you need from a database plugin. However, it is always better to analyze your needs before making the choice.
A healthy database is definitely of huge importance for any kind of WordPress website. All of your data and content, the essence of your website are in your database so the question of its maintenance should always be taken seriously. Depending on your needs, you'll find some plugins more suitable than others. If, for instance, you need a general backup you'll probably go with UpdraftPlus. For those concerned with database optimization WP-DBManager may be a perfect fit. VaultPress is irreplaceable when it comes to real-time back-ups and Optimize Database after Deleting Revisions is, just as its name suggests, great for post revision and database optimization.