8 Best Calculator Plugins for WordPress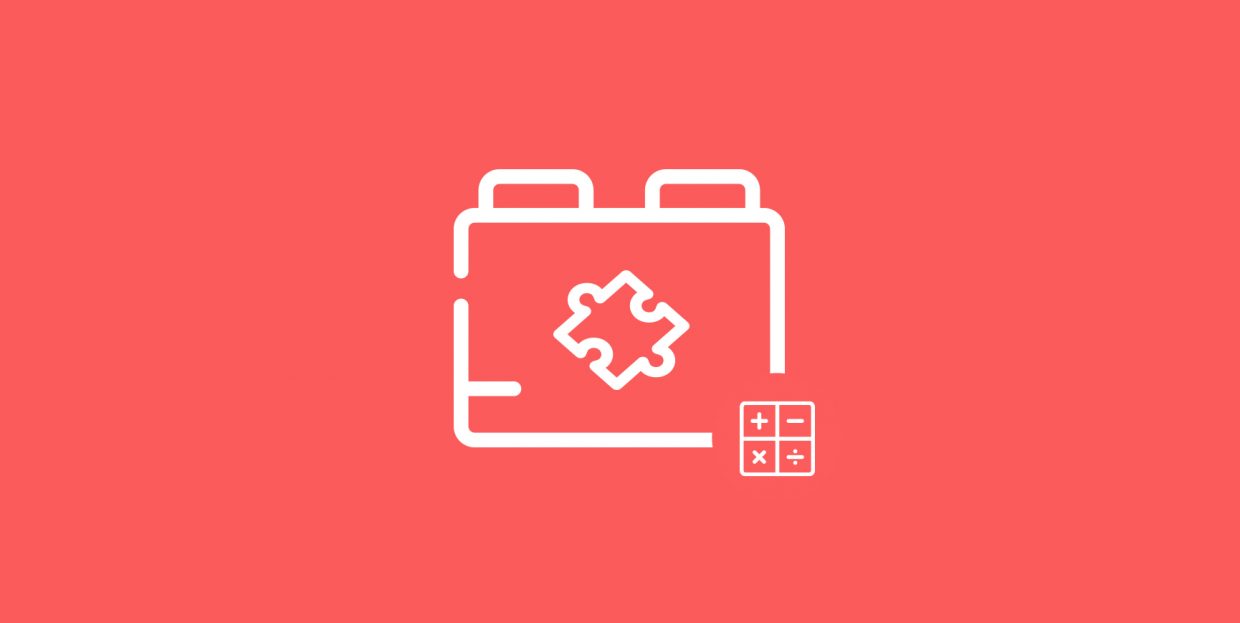 There is a number of reasons why you may want a calculator functionality for your WordPress website. Perhaps you may be offering products by weight or volume, and want to make it easier for your customers to figure out what the price tag is going to be. You may be offering services such as painting or cleaning by surface area, or loans with interest, or discounts based on quantity. If you are selling large numbers of units, maybe you want to represent individual deliveries as percentages of the total order. Or maybe you are leasing real estate, or rooms, or cars, or clothes. By day, by week, per hour? Your customers will appreciate a handy way to figure out the cost before they make up their mind.
If, however, you are working on a tight budget, or want to use a theme without the calculator functionality already present, you can always try and find a plugin for the functionality you need. And we have just the list for you.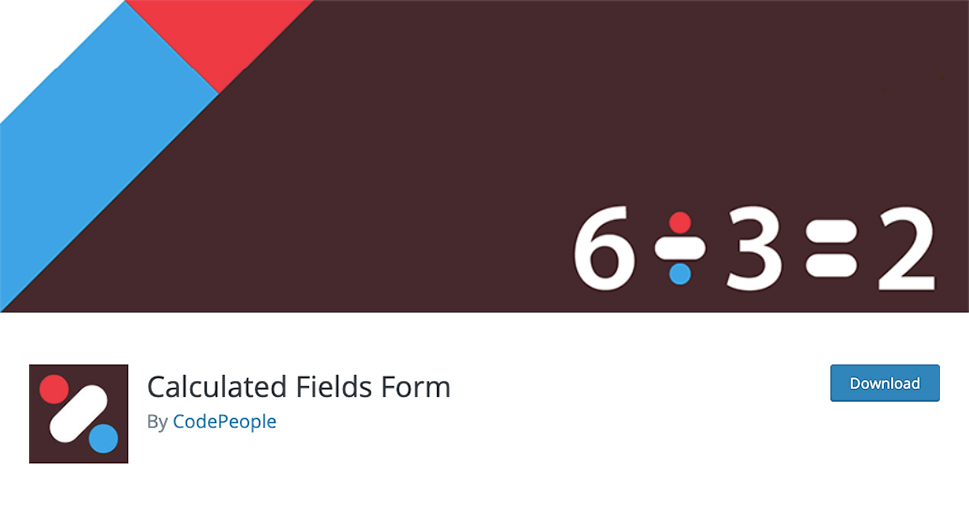 A great all-round solution, Calculated Fields Form is a free form builder designed especially with the dynamically calculated fields in mind. It comes with five calculator templates ready out-of-the-box: a simple algebraic calculator, dates calculator, ideal weight calculator, pregnancy calculator and lease calculator. You can use them as they are, edit them, but also make a custom calculator from scratch.
The elements at your disposal are multiple fields and graphics elements, simple and advanced maths functions, operations with dates, and an automatic number and price identification feature. It also works across multiple pages (taking values from one page, say, surface area, and using it on another, such as the price of paving said surface in a chosen material). Calculated Fields Form also supports dependent fields: those which only appear after certain conditions are met (say, for price totals over a certain amount).
Loan Repayment Calculator and Application Form is a simple and free slider-based calculator perfect for any calculations which include interest. You don't even need to know how to calculate interest yourself to set it up: it comes with functionalities for fixed, simple, compound, and amortization rate calculations. You can set multiple currencies and triggers for rate changes dependent on amounts borrowed and payment periods. It is easy to use and intuitive on the front end, which you can see from the developers' demo.
The developers promise custom versions for full loan applications, bank comparisons, quotes and similar user requests. The plugin boasts full GDPR compliance.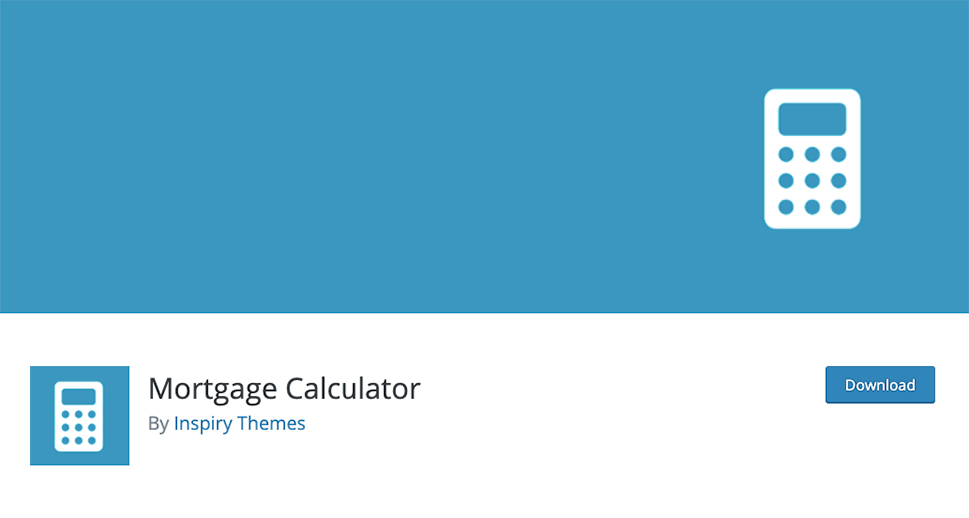 Mortgage Calculator is a free and simple plugin which provides your visitors with an easy way to calculate mortgage payment amounts once they input the basic parameters: total amount loaned, down payment, interest rate, and mortgage period. This simple widget will then provide them with the exact amounts they will end up paying, whether just the balance due or with the down payment, making it clear and easy to understand.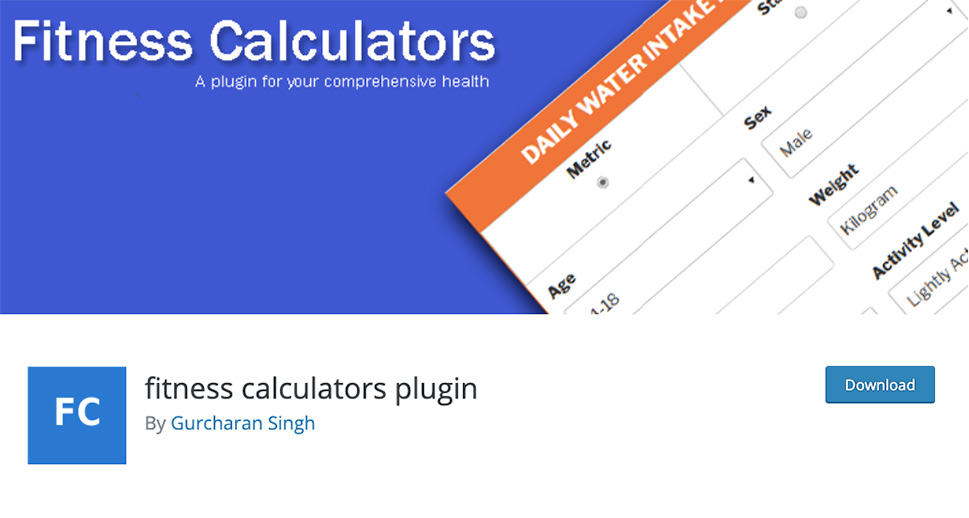 If you are running a health- or fitness-themed website, you may want to allow your visitors handy calculators for their fitness parameters. Fitness Calculators Plugin gives you ready-made solutions just for that. The plugin provides shortcodes for four calculator widgets: for water intake, protein intake, body mass index and body fat percentage. Simply set it up in minutes, paste a shortcode to any widget-ready area, and your visitors will be instantly able to enter their data and get precise calculations for their fitness needs.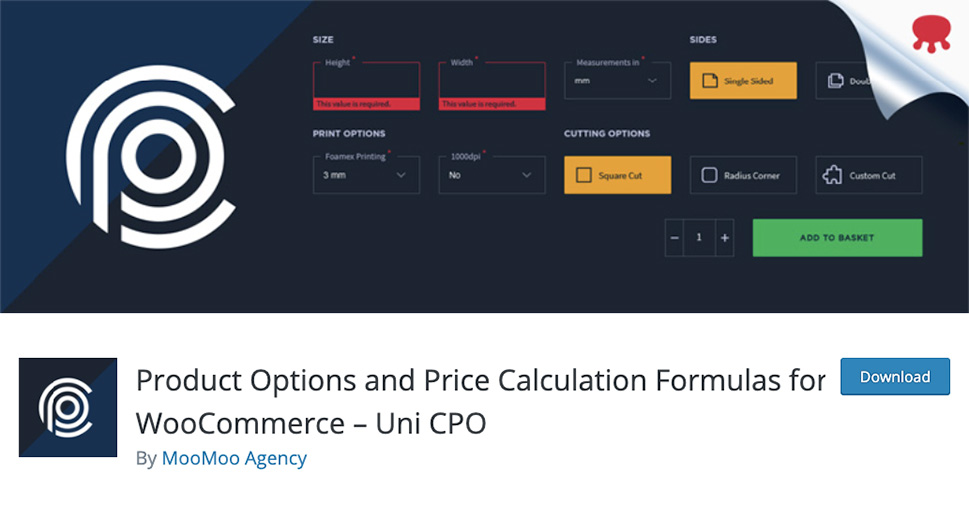 Product Options and Price Calculation Formulas for WooCommerce is a free plugin designed for WooCommerce webstore owners who sell bespoke products or products with optional features. It comes with a drag-and-drop form builder for your buyers to specify and select the options they like and calculate a price based on their demand.
With this plugin, you can add any mathematical formula for price calculations, and even employ conditional logic for mutually exclusive options, or even if you want a different pricing formula under different circumstances.
The plugin also has a pro version, offering even more complex functionalities, such as tables, file uploads, product image changes based on selected options and more.
WooCommerce Price Based on Country is a free plugin geared towards WooCommerce webstore owners who offer different prices (different markups, variable discounts) based on the country of the buyer. The plugin uses WooCommerce's geolocation feature to find out which country the customer is from, and supplies them with a predefined currency and price, or a price calculated by applying the exchange rate. You can also have your customers change the country for which they want a price, making it easy for both parties to get the deal they want. If you are using the free version, you will have to adjust the exchange rates manually, but automatic exchange rate updates are available for pro users.
Formidable Forms is a popular form builder which comes with a multitude of ready-made form templates, many of which are complete and fully functional calculators. These range from simple operations, such as age calculators with birthday countdowns, BMI calculators, and percentage calculators, to advanced mathematical functions needed for loans with interest and mortgage payments. This premium plugin comes with a range of customizable features, making it very versatile even in case one of its many templates isn't quite what you needed.
This concludes our list of calculator plugins for WordPress. But which one is the best of the lot? That's probably the wrong question. Which one is the best for you depends on your actual needs, means, and existing conditions. If you are already using WooCommerce for your e-store, for instance, it is probably advisable you try a calculator plugin made to work with WooCommerce, either by WooCommerce developers or a third party. If you have the budget and need more than one simple calculator form, Formidable Forms might be worth your money. If you are working on a shoestring budget, perhaps it's best to go for a free form builder, such as Calculated. If you are looking for something specific, such as an interest calculator or a BMI widget, you could probably do with a specialized plugin just for that. In either case, the choice is yours.