5 Best VoIP Providers for Your Business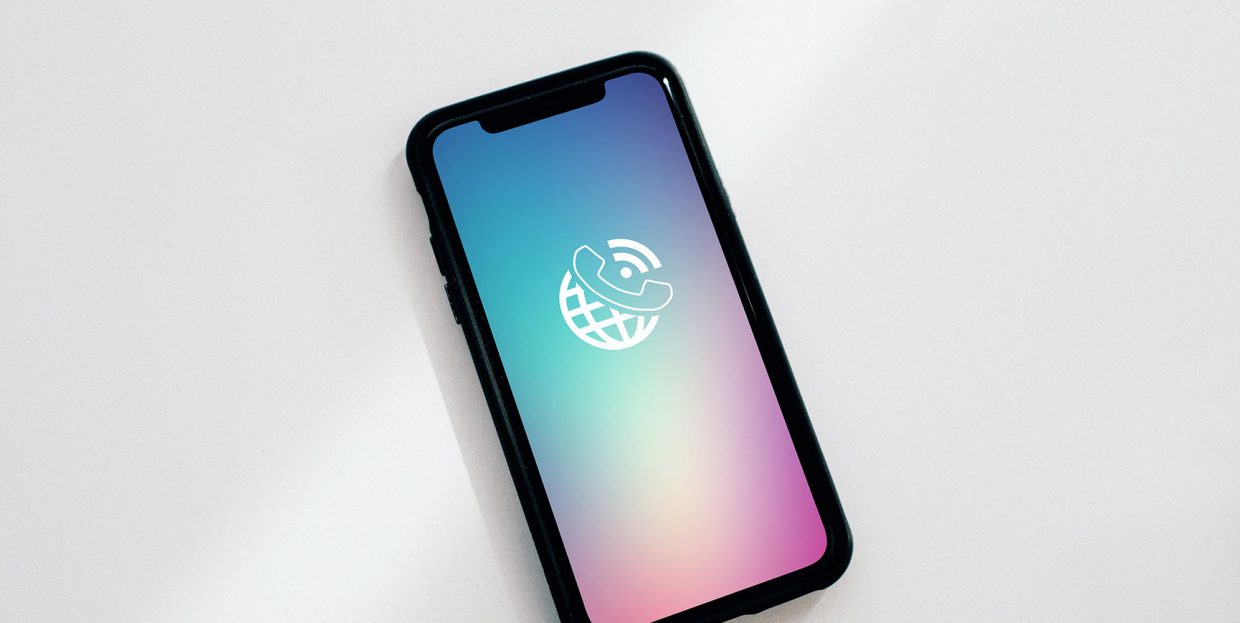 Where would your business be without the ability to communicate? Even if you'd give your marketers, salespeople, and other communication specialists a day off, your business would still be buzzing with necessary communication. You can't develop a product, set up a supply chain, take care of shipping, or do pretty much any other business-critical activity without being able to communicate, which puts communication tools at the top of the list of business essentials.
One of the increasingly popular communication tools businesses can use to reach out to customers, business partners, and anyone else they'd like is Voice over Internet Protocol, VoIP. A great alternative to a regular landline telephone, VoIP has proven to be useful to businesses of all sizes.
In this article, we'll explain to you:
The easiest way to look at Voice over Internet Protocol is almost like you would at telephony that happens over the internet. Instead of your regular telephone sending analog information via landline, an IP phone sends digital information – data – over the internet.
When you call someone using a VoIP service, you're telling the service provider to place a call to a certain number. When that person picks up, both of your voices – the sounds you create – gets converted into digital data and sent instantaneously to the other person, where it's decoded back into sounds you can once again hear.
There are some requirements for using VoIP. You will need an internet connection – the faster the better. The quality of VoIP calls will depend significantly on the bandwidth of your connection.
You will also need a special kind of device or software to use a VoIP service. The expensive option is to get an IP phone, which is like a regular phone only at least seventeen times better. If you don't want to spend lots of money on a feature-heavy IP phone, you can get an ATA – analog telephone adapter, which serves more or less like an encoder and decoder for your VoIP needs.
As for the software solutions, you can use a softphone – software you install on a computer and use to make and take calls. And if you've ever used Skype or Viber to make a call, you have a firm grasp of how to use VoIP on a smartphone.
The service provider's job in the whole scheme of things is to ensure that everything goes smoothly. When you place a call to someone, it's your service provider who has to ensure that the call goes through and that the exchange of data packets occurs.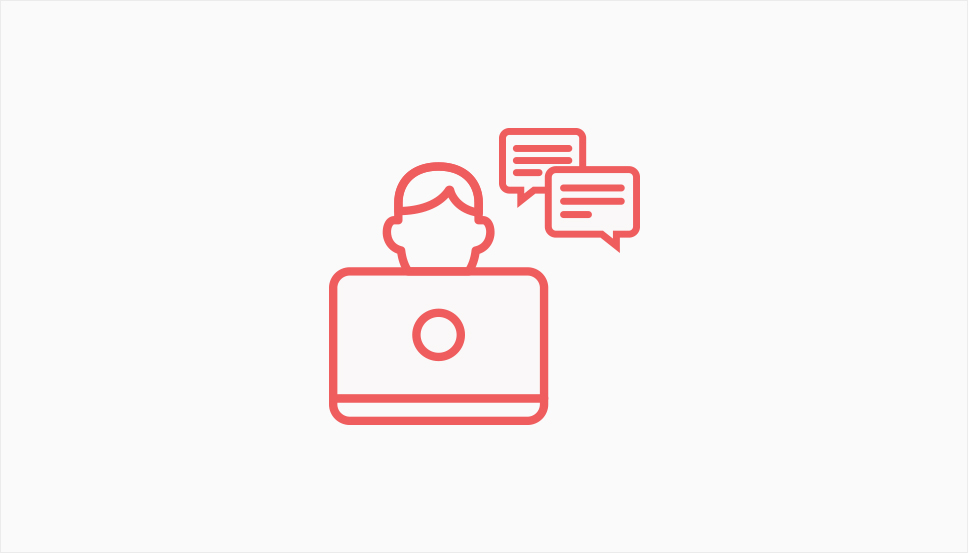 Does your business need to save money? Because if it does, it will need VoIP, at least if you're using your phone a lot. If you have one line with a single number that's rarely of any use, then you might not need to replace the landline.
However, the more you use a phone in your business, the more obvious it becomes why you'd need VoIP. If your business was using a private branch exchange, or PBX, for internal communication, then the savings can be phenomenal. But even for a small business that still has to maintain several lines for different sectors – sales, customer service, marketing – VoIP is great. The fact that it integrates easily with CRM solutons, as well as helpdesk tools, and it can be mined for data and insights, only makes VoIP more attractive to businesses.
But then again, a one-person operation can benefit from a VoIP service if they need more than just to talk on their phone. A VoIP service can give you a number other than your own to use for business, and you'd be able to use it independent of your location or even, to some extent, the device you're using. VoIP can also significantly decrease the costs of international calls, which is a benefit that can appeal to both individuals and organizations, as can the possibility of getting a phone number in another country.
VoIP isn't all gravy – it has some serious downsides with reliability issues. If something is wrong with your internet connection, something will be wrong with your call. There might be some limitations to VoIP's usefulness when calling emergency services, as it may not provide your location to the operator. But even so, it's still an option that's taking over the world quickly, especially the business part of it.
If you think that VoIP is the right choice for your business' communication needs, you'll have plenty of service providers to choose from. Ideally, you'll spend some time researching them and mapping the transition from the traditional to the digital kind of telephony.
There are lots and lots of different service providers, but for businesses, these fives are the ones that usually find their way to the tops of lists.
RingCentral is a VoIP service provider that has plenty to offer to your business no matter what size it is. Its flagship product, RingCentral Office, offers more than just phone services – you'll also get messaging in all plans, and video call services in all plans except the basic one.
You can use RingCentral for one person or more than a thousand. Some of the services you'll have access to include voicemail-to-text, toll-free minutes, business SMS, team messaging and document sharing, and phone rental options. And those are just the things that are in all plans – advanced plans include quality-of-service reports, call recording, hot desking, and unlimited storage.
Access to services is determined by the plans you choose. The cheapest plan starts at at $19.99 per user per month, and it's available for up to twenty users. Keep in mind, though that prices are subject to change.
With great value for money and a full-fledged cloud PBX system, Intermedia's Unite product is one of the most desirable VoIP solutions on the market. It might not have the lowest starting price around, but that doesn't make it a lesser choice than others on the list. Quite the contrary.
Why? Because every account comes with unlimited calling in the US, Canada, and Puerto Rico. Call pick-up, call park, and call recording are available, as are video meeting and conferencing services that include meeting notes and screen annotation. There are also collaboration features such as presence detection, one-on-one instant messaging, and contact sync. Analytics and security and compliance features are also present in both packages, as are many integration options.
Speaking of the packages, Intermedia Unite comes in two flavors – the less expensive Unite Pro and more Expensive Unite Enterprise. Pro starts at $27.99 per user per month, currently.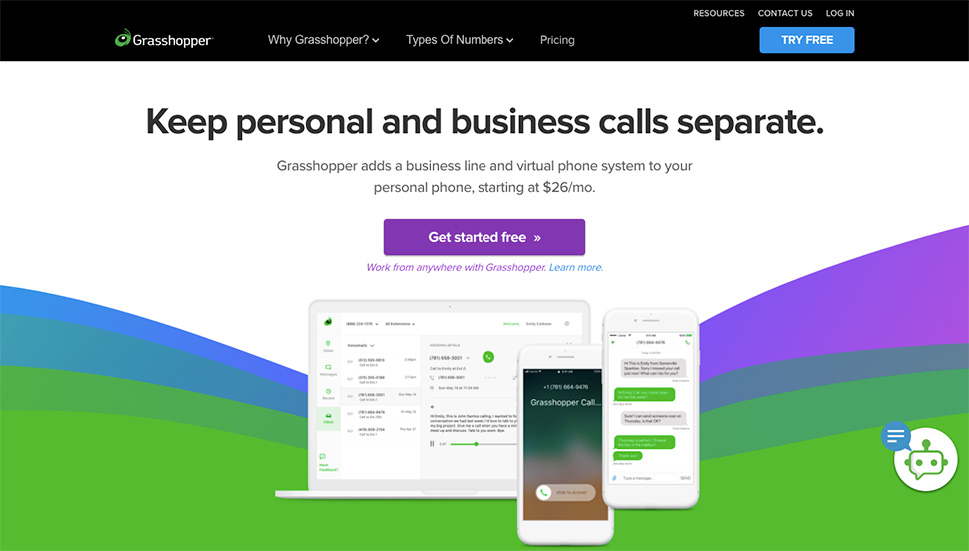 For the smallest of small and medium businesses, Grasshopper could be just the type of service they'd need. And if the smallest of the businesses just so happen to be run on the go via a mobile device, Grasshopper becomes all the more attractive.
For a solution aimed at businesses that number between one and five people, Grasshopper has a lot to offer. You will be able to take calls via a mobile or a desktop app. You get a business phone number that can be a toll-free number, vanity number, or local number. It's possible to text via the number and to route calls so that you can make multiple calls at once. Features such as extensions, reporting, voicemail, and virtual fax are also supported.
The most basic plan is Solo – it currently starts at $26 per month when billed annually, and it gives you one phone number and three extensions.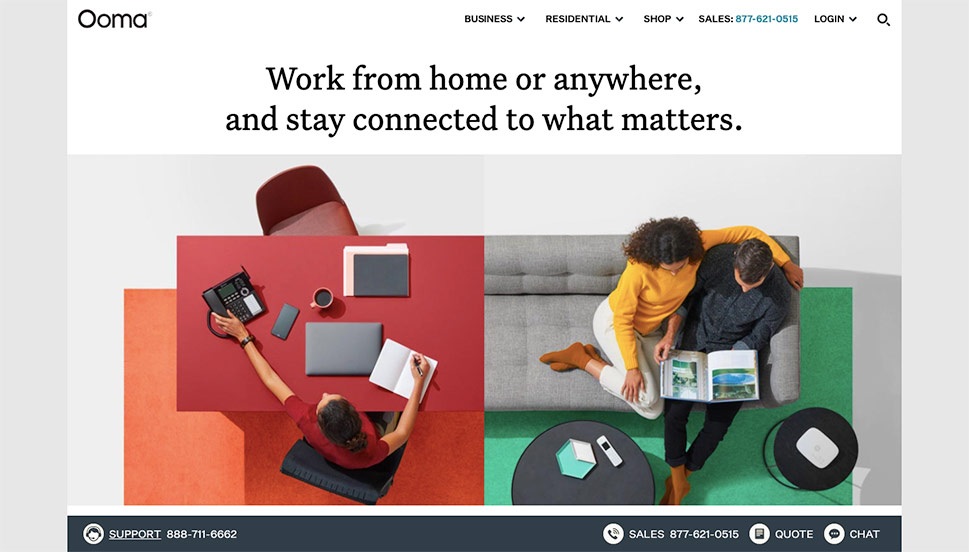 Looking to start small and scale up as your needs dictate it? Ooma is a great choice, especially if you plan to transition your business to a work from home type of configuration. The company advertises that even a small business owner will get their needs met with its basic plan.
First of all, you won't need any additional hardware to run Ooma. If you still want to, Ooma will help you get an IP phone, but if you don't, you'll be able to use the service via a mobile or a desktop app. If you need a virtual receptionist, video conferencing, ring groups, or call recording, you'll be able to get it. Some of these features are advanced and available in the Pro plan, granted, but the overall impression is that they make for a well-rounded solution.
Access to the basic, core features of the Ooma Office package will currently set you back $19.95 per user per month.
If you need one place where you can get a VoIP service, sales and CRM services, and a collaboration tool, Nextiva could be the one-stop-shop you're looking for. It offers all these services, and you can choose to bundle them or pay for each one as you're finding a use for them.
Surely you'll start with the business phone service. With it, you can have an unlimited calling inside the US and Canada. You'll get a toll free and a local number, and at least 1000 toll-free minutes. Features such as voicemail to email and mobile app calling are there even in the most affordable package. The bigger and more expensive ones add more integrations as well as video calling and lots of other neat features.
The Essential plan starts right now at $19.95, which isn't much, but it's only a dollar cheaper than the Professional plan, which has a lot more to offer.
The fact that communication is essential to doing business now when everything seems interconnected doesn't mean that you have to spend a small fortune on acquiring and maintaining proper landline infrastructure for your business. VoIP is a much better solution. Not only is It cheaper and more flexible, but it can often integrate with other tools you can use to develop your business.