5 Best Tools for Converting WordPress to HTML
If you're looking for a way to convert your WordPress website into HTML, it just might be that you're actually looking for a way to create its static version. There are plenty of reasons why you might want to do that – you might want a faster website or a more secure website that doesn't require as many resources to host.
Converting your WordPress website to HTML will get you all of that, and more. To make the conversion, you'll have to rely on a couple of WordPress plugins or the static site builders' own conversion tools. Keep in mind, however, that conversion tools might be difficult to use, as they can require a certain level of proficiency. Also, data loss is possible during the conversion.
In this article, we'll show you five of the best tools to use for converting WordPress to HTML, including: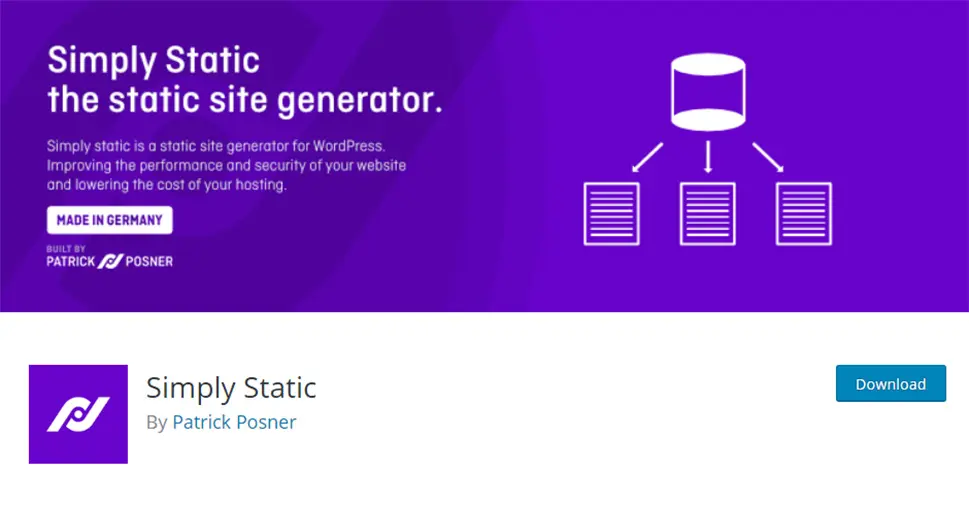 The go-to WordPress plugin for static website generation, Simply Static is a free, easy-to-use plugin you can use to export your whole website. If you don't have much experience with creating HTML copies of your website, Simply Static might be the perfect option for you.
It works simply – after installing it, you'll have a couple of settings to choose from and you'll be able to quickly generate static files from your website. You'll see a list of pages that were exported, and you'll get the results in a nifty .zip archive.
Simply Static comes with a couple of limitations, too. It can never create a copy of a single page or post, for example – you'll always have to copy your whole website. This makes the plugin a bit difficult to use with a very large website.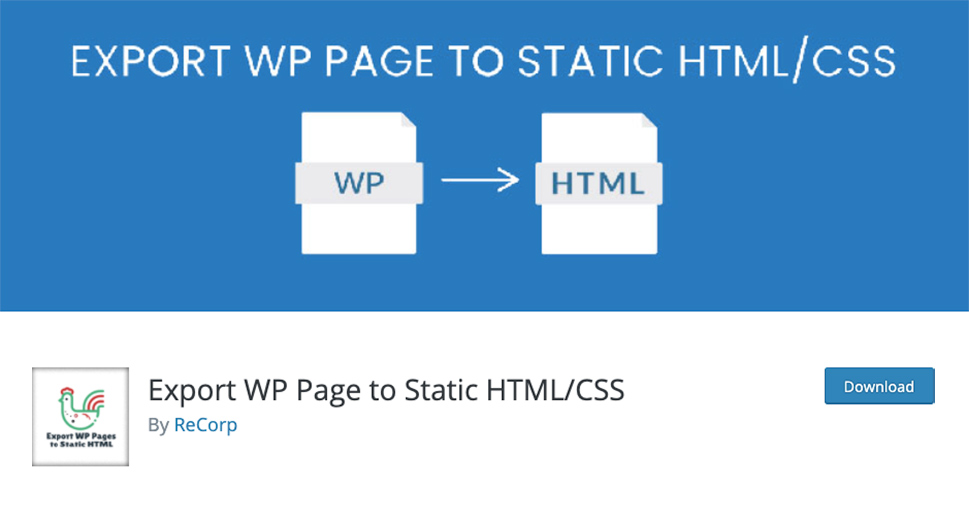 If you found it frustrating that Simply Static was only able to export a whole site at a time, Export WP Page to Static HTML/CSS might be the plugin to help you out. As opposed to Simply Static, this plugin will let you export your website in HTML one page at a time.
The basic premise of the plugin is as simple as that – it will let you export a single HTML page with one click. It won't bog down your website, and it won't require you to read through endless pages of documentation. It's a quick and easy way to download pages and little else.
With the premium version, however, the plugin's offering greatly expands. You'll be able to export full sites and make them available offline, export multiple pages or posts, export posts at all, and set up automatic export after a new page or post is published.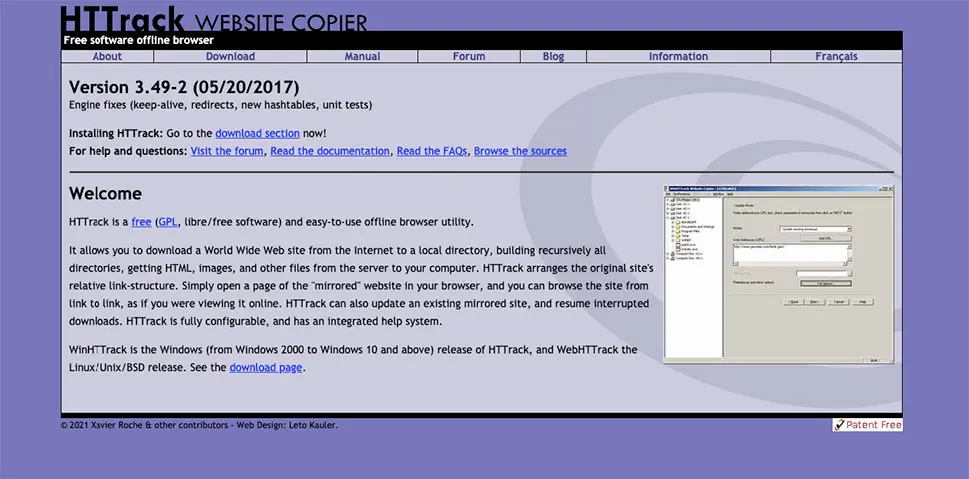 Speaking of different ways to download a website and make use of it in offline mode, HTTrack has long been a great tool for doing just that. Sure, its website looks like it's been around for a long, long time, but the tool is free, it works, it's still supported, and it works on Android, too.
What this plugin does is pretty straightforward – it lets you copy a whole website, with link structure and all, and makes it available for offline viewing. In the process, it will get the HTML, images, and other files from the website and store them on your computer.
The plugin is free to use, and it comes with detailed documentation and a FAQ.
We're moving into the territory of third-party static site generation tools, and there are a couple of them that simply cannot be avoided. Strattic is one of those. Strattic is user-friendly, and it offers a full solution for migrating your regular WordPress website into a static version of itself.
Strattic is a full-suite tool that will not only take care of the WordPress to HTML conversion but will also take care of the hosting for your new website. It will provide a staging area, too, which isn't something you always see with a static website, and it will also offer support for lots of very useful WordPress plugins, including Yoast SEO and Contact Form 7.
With a list of features that goes on and on, it's important to note that Strattic is a paid service. The number of websites you can have and the services you'll get will depend on the type of package that you have. However, if all you need to transfer is one website, the $45 a month starting package will get you everything you need.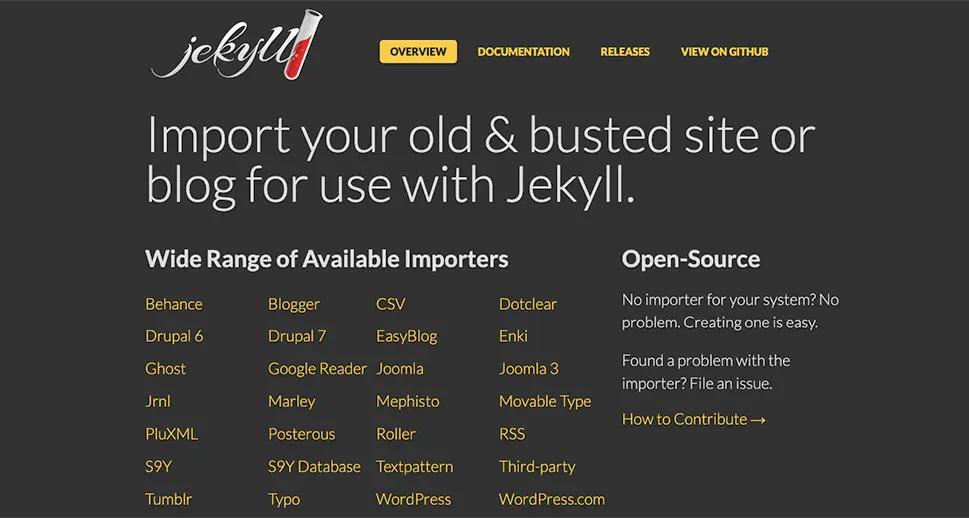 If you have a blog and you're looking to transfer it from WordPress to a static service, Jekyll is one of the more popular choices you'll come across. If you happen to know a thing or two about Ruby, the programming language Jekyll was written in – even better!
Otherwise, however, you'll have to devote some time to using Jekyll before you turn your WordPress website into its static version. This isn't the easiest service you'll come across, and it's definitely not for novices who don't want to learn something new. You'll need to learn how to use the importer, for example, which is a big deal if you want to have a static version of your website.
While Jekyll doesn't offer to host your website, free hosting is available to Jekyll users on GitHub Pages, so your converted website can easily find a home. Finally, you should know that all of this is free of charge.
If you think it's time that you part ways with WordPress and opt for a static website, changing your existing website into HTML is the reasonable thing to do. It's much better than creating a website from scratch – especially if it has lots and lots of content you'd need to recreate.
You'll be able to find conversion tools that are appropriate for your project and your skill level. The plugins are easier to use, and they give you the option to simply copy the website and then figure out what's your next step later. The static site generators will often offer a hosting option, too. So make sure you have a plan before jumping in and don't forget to backup any data you plan to move.