10 Best Progress Bar Plugins for WordPress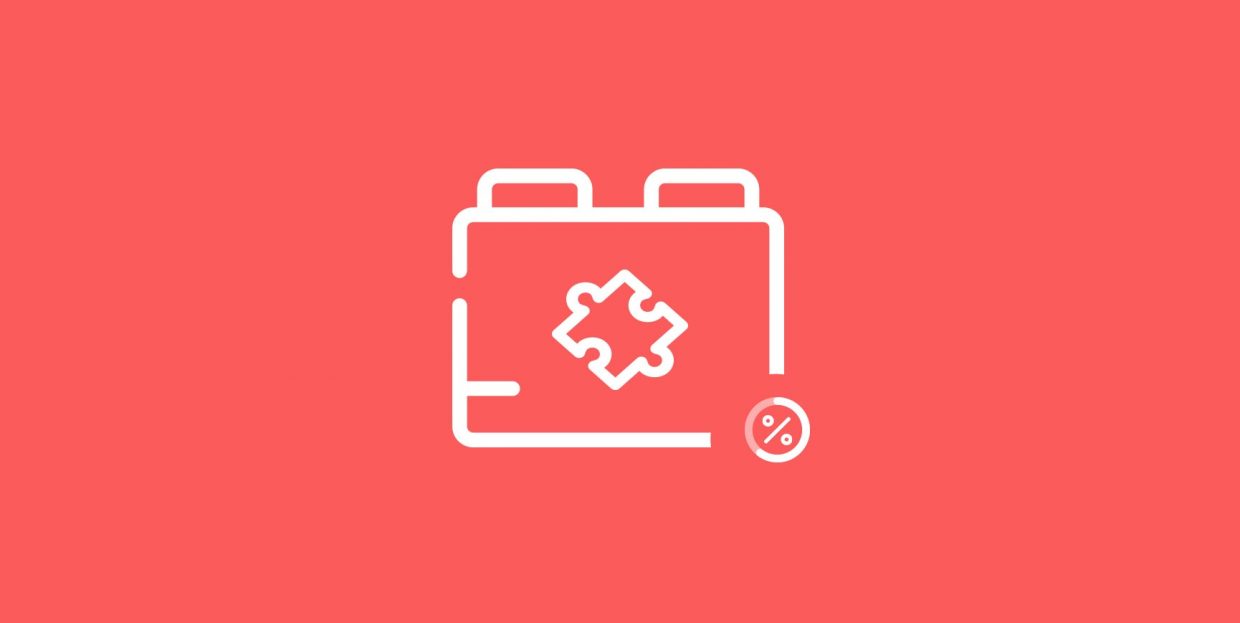 Did you ever feel daunted, or, worse, bored, when faced with a large block of text? Chances are so have your website visitors. There are plenty of ways in which you can avoid this kind of featureless infodump: you could do your best to make your content scannable, you could subdivide your posts into more manageable pages, or you could (and this is what we'd like to talk about here) introduce more visual elements in order to convey important information quickly – such as a WordPress progress bar.
A progress bar has many functions. For instance, a loading bar gives your visitors a handle on the amount of time they might need to wait to access your website, while a reading progress bar might allow for better time management when tackling large amounts of text. It's also often used as a data visualization tool: how far does an ongoing project have to go before finalization, how well does a product or person rate across a variety of categories and so on.
To help you choose between all the available solutions, we've tested a large selection of progress bar plugins and singled out the ones which impressed us the most. Here are our top picks: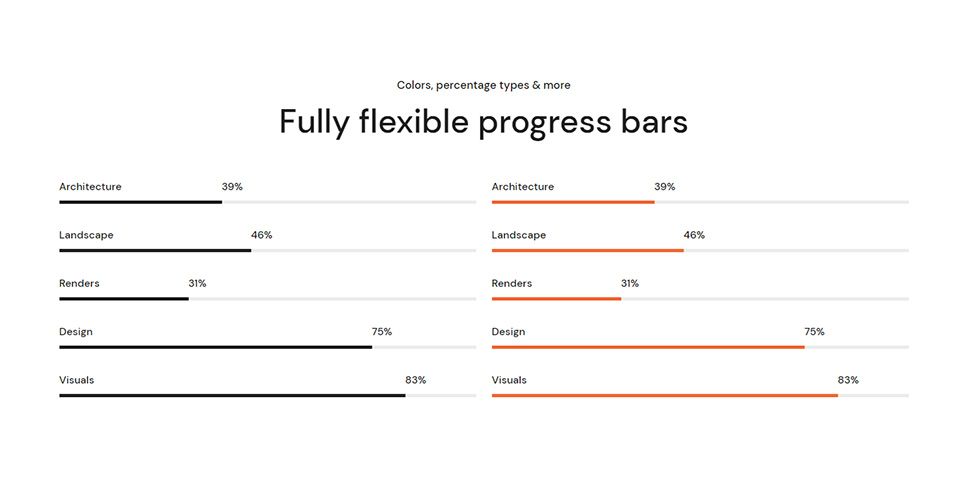 Each of these widgets is versatile, beautiful and functional, and comes with eye-catching animations and a great variety of styling options, making it a great fit for any purpose. There really are no iron rules when it comes to design, but we can see the radial (or circular) progress bar as a great way to represent project progress, the vertical progress bar as a versatile way of presenting statistics as a bar chart, while the horizontal progress bar would make a great skill chart, but these are just the first thing which come to mind. You can find links to the widgets in action in the previous paragraph.
If you, for whatever reason, do not use Elementor, you may be using WordPress's default page editor, Gutenberg. In that case, Ultimate Blocks may just be the thing you need. This free plugin adds a number of new blocks to Gutenberg's default set, and one of them is the progress bar block.
The Ultimate Blocks' progress bar block has a minimalist design which nonetheless lets you change the bar's shape (linear or circular) and thickness and colour, allowing you to fit it into any kind of layout or design you like.
Zoom Progress Bar is a versatile premium plugin which lets you introduce vertical, horizontal and radial progress bars to your WordPress website. It comes with a slew of styling options, allowing for fonts, colours, icons, shapes and picture backgrounds for your progress bars.
The developers have placed heavy emphasis on compatibility with various operating systems, and have ensured responsiveness and smooth running across devices and browsers.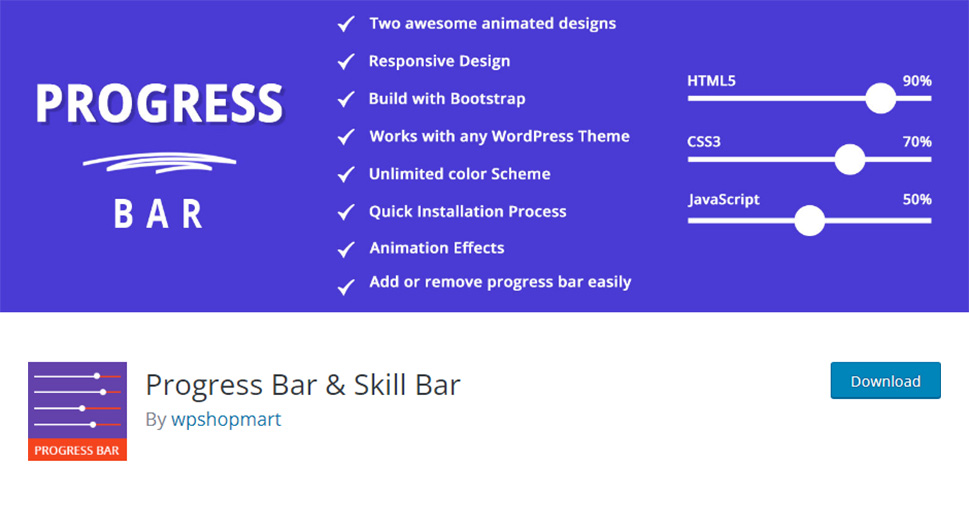 A free and user-friendly plugin, Progress Bar & Skill Bar lets you choose between two animated progress bar designs. Both are no-frills horizontal designs, perfect for skill bars and general progress bars as the title suggests. They are easy to set up, responsive, and compatible across all browsers.
The pro version comes with even more options and templates, as evidenced by the developers' demo.
Read Meter is a great way of signaling to your visitors where they are in the text in relation to the beginning and the end of the article. While the plugin itself is primarily used to show an estimated reading time for an article in minutes, it nonetheless provides a clean, efficient, and beautiful progress bar across the top of the article, supplementing the numerical indicator with a visual one.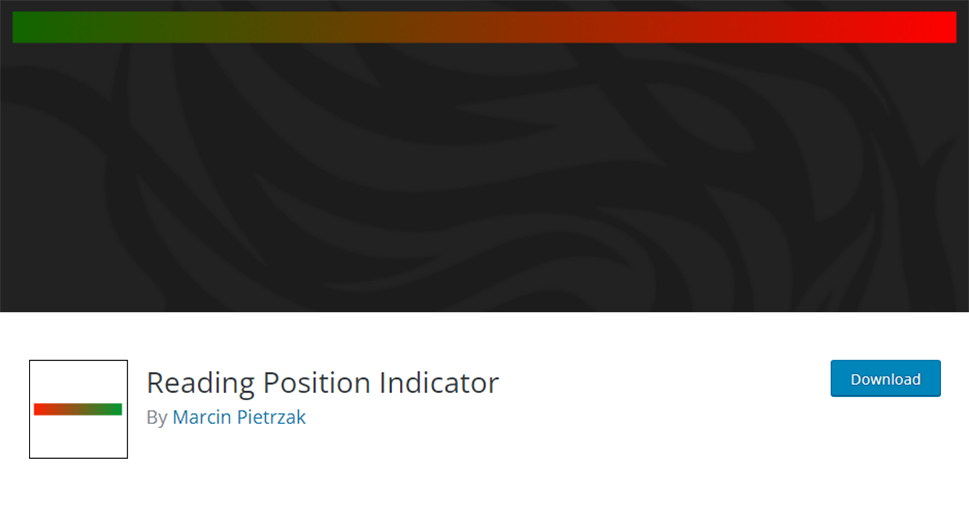 A free and simple plugin, Reading Position Indicator lets your visitors know their current position in relation to the beginning or the end of a page, post or embedded media. It is a simple horizontal bar with several styling options: you can set it up at the top or the bottom of your page, as well as customize its colour, opacity, thickness, and some other style attributes.
Another free and slightly more versatile solution for a reading progress bar, Worth The Read lets you set up a position indicator for your pages. You can choose between two orientations (horizontal and vertical) and four positions (top, bottom, left, and right). The progress bar itself also has several styling options, and is only active when scrolling, so it is as unobtrusive as possible.
A premium plugin, PageLoader lets you indicate to your visitors that a page is loading. It can sometimes happen that a page or website looks broken while it is loading, because it appears inactive. A page loading screen lets you bypass this, while this plugin lets you present your loading screen as a progress bar.
The plugin is chock full of styling and customization options that allow you to modify most anything, ranging from the colours and shapes of the progress bar, to the background, placement, animations and more.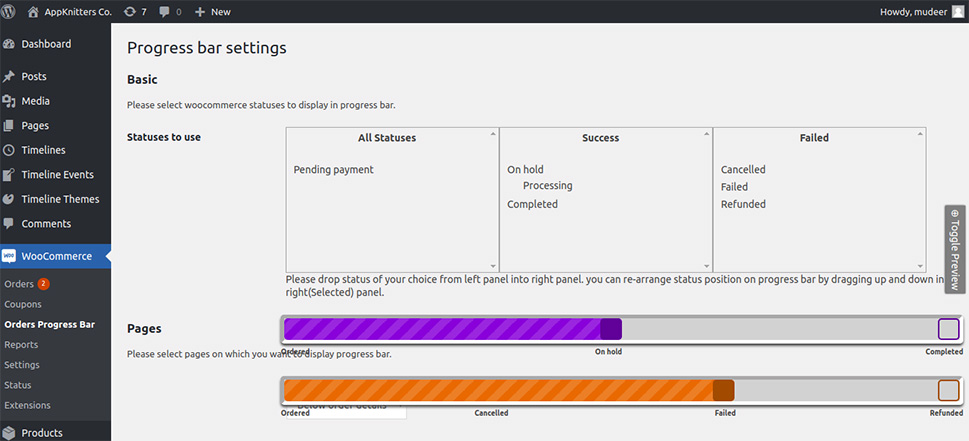 WooCommerce Orders Progress Bar – Pro is a premium plugin designed to work with your WooCommerce store. It lets you set up progress bars for the various stages of your customers' orders, and even have different progress bars for successful and failed orders. The progress bars themselves come with a load of customization and placement options, and you can even use custom statuses to reflect your brand's style.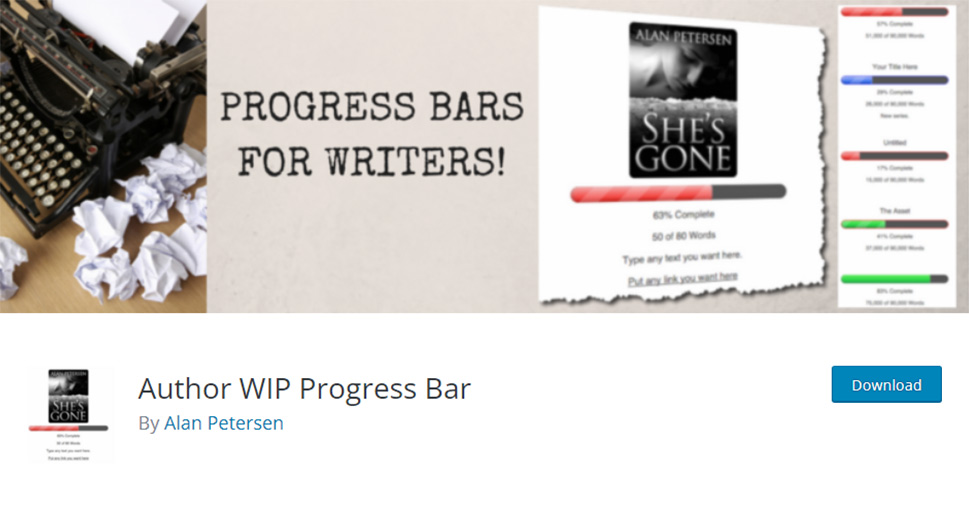 Author WIP Progress Bar is a free plugin whose name may strike you as oddly specific. This plugin lets authors easily display the current status of the novel, story or article they're working on, allowing fans to follow along and track the progress of their favorite author's ongoing project(s) – something every fan of "A Song of Ice And Fire" would know how to appreciate. It offers a particularly author-friendly horizontal progress bar that even lets you display the progress in terms of pages and word count, but there's nothing stopping you from employing it in other ways. It also comes with some neat styling and animation options which will let you customize it to fit the design of your website.
As you can see, there is no shortage of progress bars for WordPress you can choose from. But which one is the right one for your website? Of course, we have a horse in this race – the three great progress bar widgets provided by Qi Addons for Elementor. However, it would be unfair to say that there is no reason for picking one of the others. If you are not using Elementor, maybe you can find what you like with Ultimate Blocks. If a reading position indicator is what you're after, try Read Meter, Worth The Read, or Reading Position Indicator. If you are looking for a progress bar for your writing project, go with Author WIP progress bar. And if you want to notify your visitor of your page load time, try Page Loader. Whatever you need a progress bar for, you can find a solution on this list.