6 Best Autoresponder Tools for WordPress
If you are planning on using e-mail to communicate with your website visitors, chances are you will not be able to do everything by hand – you'll want to automate at least a part of the process. To help you out, we have compiled this list of WordPress autoresponder tools. But before we get into our choice of tools, let's discuss why you may want to install an autoresponder in the first place.
What Are Autoresponders for and Why Do I Need One?
Autoresponders were originally software that simply made automated responses to e-mails, but they have since grown to provide much more. They now allow you to send automated e-mails to the users which have submitted their addresses, be they newly registered users of your WordPress website or subscribers to a mailing list. These e-mails have a wide range of potential uses.
You could automate your newsletters, informing users of new developments with your website and its community. If you are running an e-store, you could use them to advertise new products, make special offers, distribute coupons and the like. Running a podcast? Notify your faithful listeners each time a new episode is out. Want to send a welcome e-mail to each new subscriber? You can do that. Add an e-mail submission field to your "under construction" page, and let your visitors know by e-mail when the website is ready. If you are running a help desk, you could send an auto-response to each ticket submitter, letting them know that their issue is being taken care of. Just be sure to check on the contents of your automated e-mails with some regularity, to avoid sending obsolete data.
But these are just a few of the myriad functions e-mail can have in attracting more visitors to your website, or retaining the ones you already have by providing them with a service they will appreciate. For more on e-mail marketing, check out our in-depth guide.
If your website could use an autoresponder tool, let us walk you through our picks.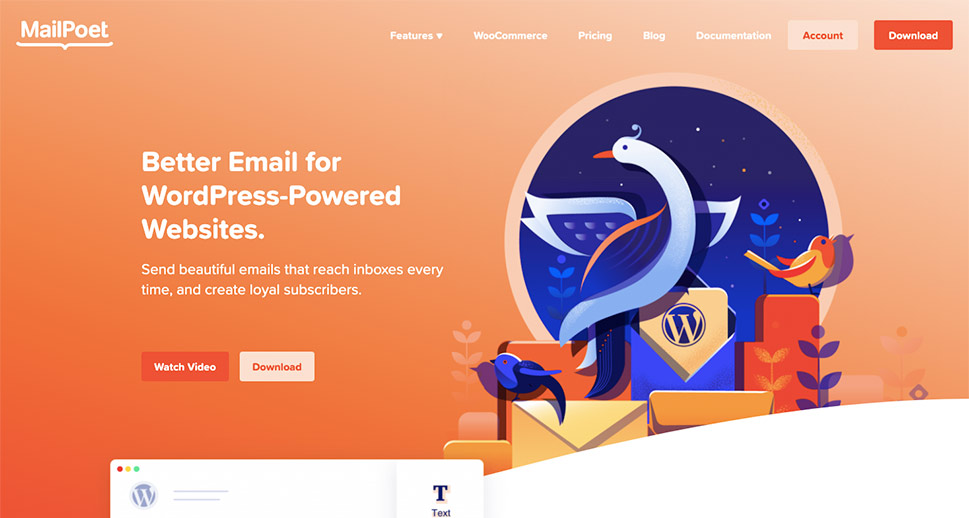 MailPoet is a WordPress plugin which offers a simple solution to your WordPress autoresponder needs. You can use it to send out newsletters and welcome e-mails, or to notify your subscribers of new posts. It also has something to offer with regards to subscriber management, automatically removing the unengaged and creating dedicated lists for registered users and WooCommerce customers.
The pricing of MailPoet is tied with the number of your subscribers – those users who have specifically opted in on your e-mails. It is free if you have 1,000 subscribers or fewer. You can get premium features regardless, if you want them, but they are limited to support and advanced analytics.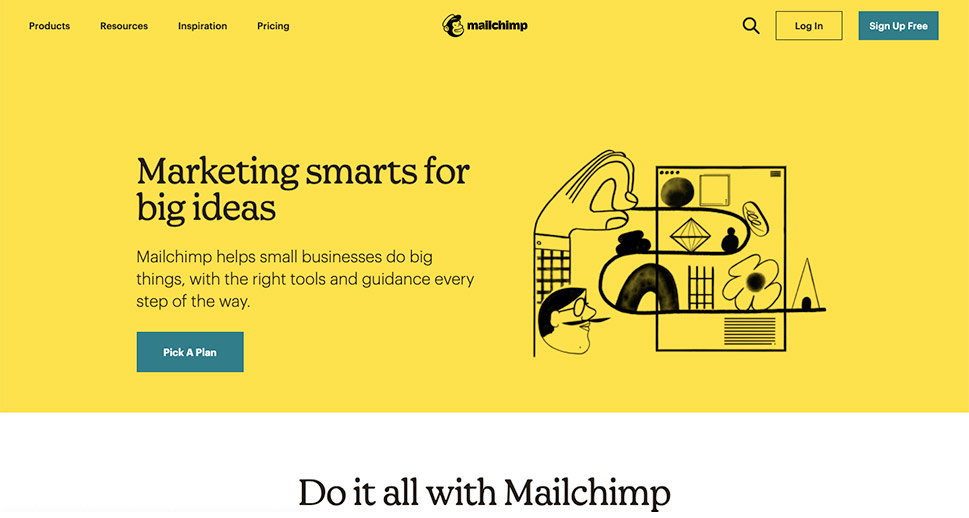 MailChimp is a popular e-mail marketing service with a lot of useful features. The service offers various pricing plans, depending on your needs. Mailchimp also has a free plan suitable for businesses who are just starting up or other users who don't expect a large number of subscribers. It comes with a user-friendly drag-and-drop e-mail template editor which will nonetheless keep you from removing the MailChimp logo from your e-mails.
Premium accounts allow for better segmentation (multiple mailing lists) and a greater number of contacts (not just subscribers, but all contacts, including ones who haven't confirmed their e-mail addresses), while premium features include e-mail templates, multi-step linking, send time optimization, dynamic content, role-based access and more.
MailerLite is an automated e-mail service which comes with an array of useful features even in its free plan. For instance, if none of the included templates quite does it for you, you can use the drag-and-drop editor to create one of your own. You can target your audiences by interest using simple tags, and add promotional popups to your messages. If you're looking for feedback from your users, MailerLite also supports surveys. And that's just a part of what you can do with it!
MailerLite's pricing plans depend on the number of your subscribers and the number of e-mails per month – with 1,000 subscribers or fewer and up to 12,000 e-mails, MailerLite is free, albeit with the Mailerlite logo still included in your e-mails. This makes it a great choice if you are working on a budget or are just starting up and don't expect a great deal of e-mail traffic.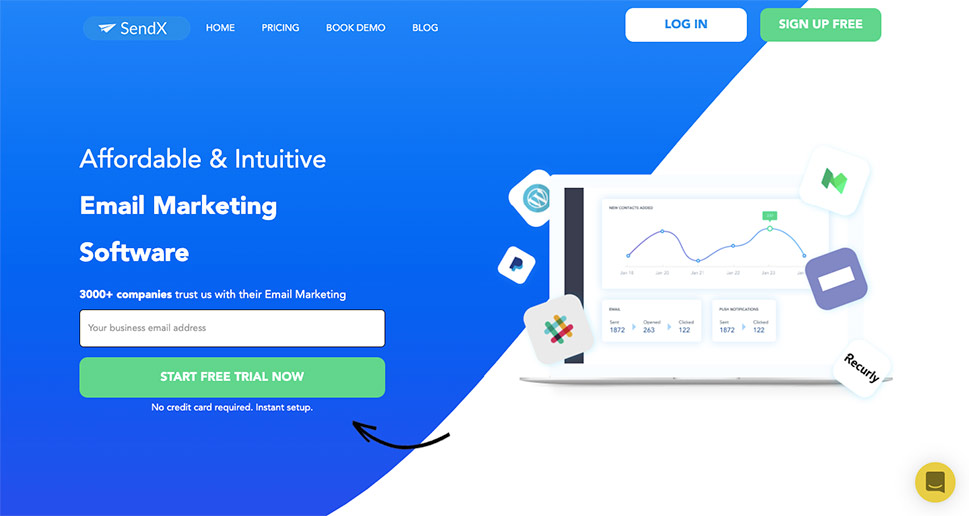 SendX is an e-mail autoresponder service primarily made for e-mail marketing. You can configure multiple triggers for a wide range of behaviours or conditions (users from the US with birthdays in March, for instance), group different types of users and lists and fine-tune your e-mails for maximum impact. You can set it up in no time at all, and the app is replete with eye-catching features such as pop-ups, sliders, top bars and more. It comes with a drag-and-drop editor for hands-on types (with a multitude of ready-made elements, including a stock photo library), and over 50 pre-made templates for everyone else. Each plan comes with unlimited e-mails, drip campaigns, page-specific popups, and 24-hour support. The only differences are the developer's own e-mail marketing training course and return on investment reviews, available only with the Executive Plan.
And this concludes our selection of autoresponder tools for WordPress. But which one is best for you? That largely depends on your needs and expectations. If you are working on a shoestring budget, or if you don't expect a large volume of e-mails, we suggest you try a free service, at least initially. MailPoet and MailerLite, for instance, or Sendinblue's or MailChimp's free package. If you are running a traffic-heavy e-store, you may want to invest in a high-volume, professional autoresponder service, such as SendX or Constant Contact. If you also need an SMS messaging service, see if Sendinblue's e-mail features combine well with your marketing strategy. Just remember to read the features list carefully before you commit, and be on the lookout for free trials of premium services, in case you just want to try something out.