5 WordPress Plugins Every YouTube Publisher Should Use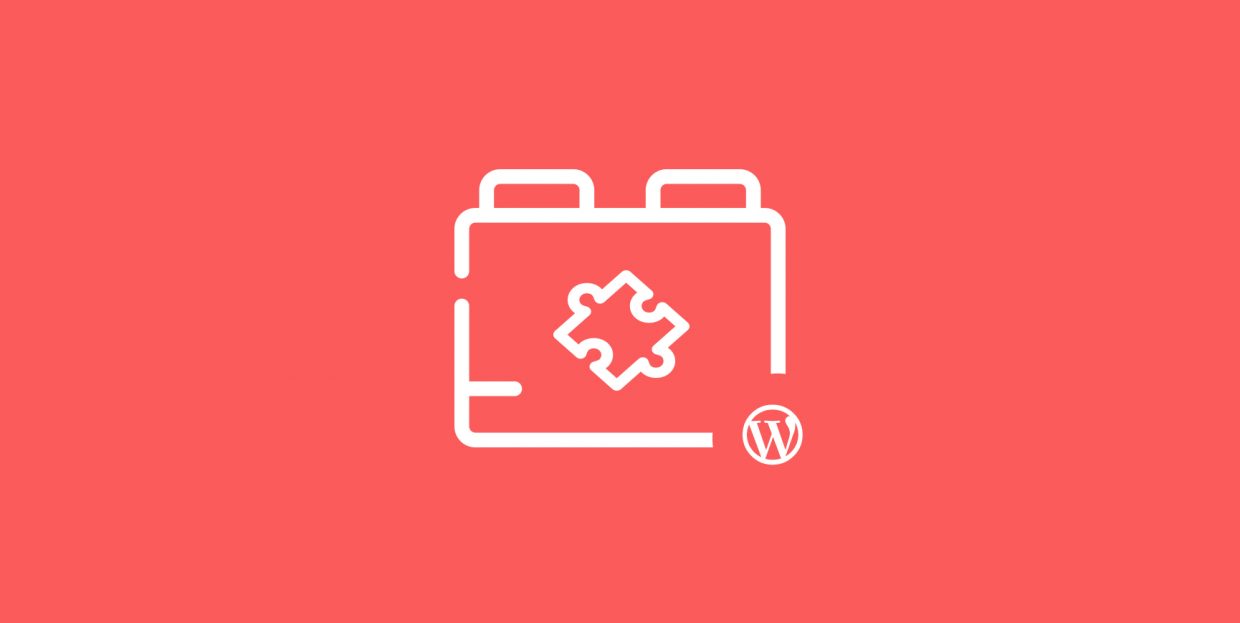 YouTube is a video powerhouse and one of the most popular websites in the world. It is our go-to place when we want to watch music videos, keep an eye on our favorite gamers, learn how to connect electrical wires, or when it's 3 AM and we're trying to unlock our life's purpose but instead we end up watching Vans Old Skool unboxing videos. There is something for literally everyone, so the fact that 2 billion people use this platform comes as no surprise.
If you're publishing videos on YouTube but you're also running a WordPress website, why not let those two great platforms collide? Videos will undoubtedly make your site more appealing to the audience and help boost user engagement.
To make the WordPress meets YouTube symbiosis happen, you need to use WordPress YouTube plugins. We showed you how to embed YouTube videos in WordPress, but these plugins will help you achieve even more:
Film WordPress Themes
View Collection
A Theme for Movie Studios and Filmmakers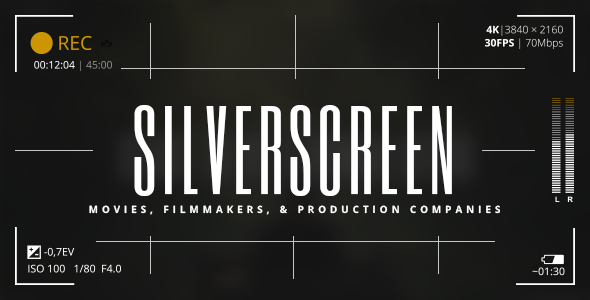 A Theme for Movies, Filmmakers and Production Companies
Video Production and Movie Theme
Embed Plus for YouTube can be downloaded for free from the official WordPress plugin repository. You can use it to embed YouTube videos, playlist galleries or channels, and even livestream videos on your WordPress website.
The plugin includes lots of settings that can be customized to fit your requirements. For example, you can decide if you wish to display related videos, choose the gallery size and how many thumbnails should be shown per page, loop all videos, automatically play them, and much more. There are also some options that help optimize the performance of your site, such as the JavaScript deferral that activates the plugin's scripts once the page is fully loaded, which helps improve page load times.
Several premium plans are available as well, offering you even more room for customization, including the possibility to activate special effects that will make your YouTube embeds appear in a fun way (e.g. they can bounce, flip, pulse, etc.), activate live stream chat and analytics dashboard, etc.
YouTube Channel is a free plugin that allows you to embed videos to your pages and posts but also side areas because it comes available as a widget, too.
You can use it to display liked videos as well as playlists in chronological or random order. The plugin includes options that allow you to make videos responsive by default, select thumbnail quality (in pixels), activate the autoplay option and the lightbox mode, enable the fullscreen button on embedded content, decide if and where should the video title be displayed, and choose to show or hide video description. Moreover, you can show links to channels or usernames below videos and customize texts for such links.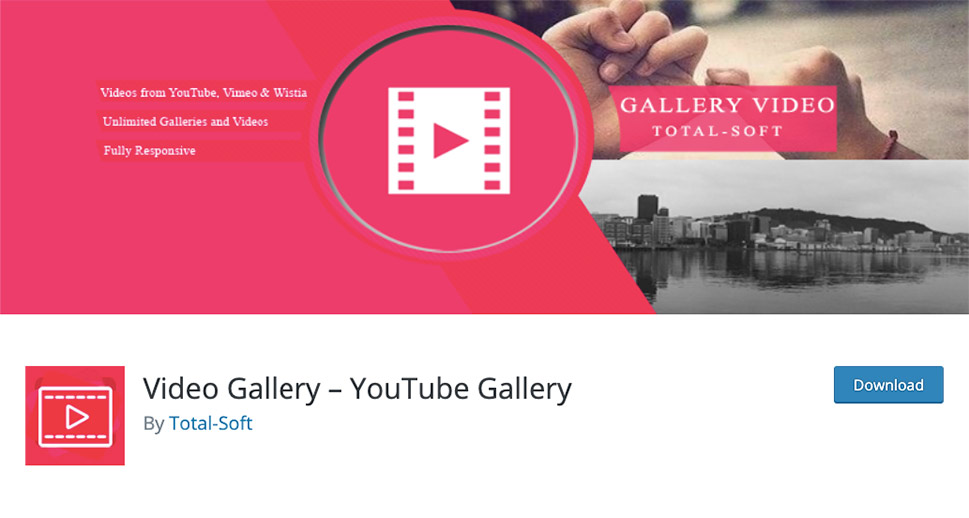 Video Gallery – YouTube Gallery is a freemium plugin that enables you to create an unlimited number of animated video galleries on your site. You can choose between 16 gallery themes and 9 layouts, enable video lightbox effect, add gallery pagination, and decide how many videos should be displayed per page. Furthermore, you have the option to pick a color, size, and alignment for the description text, create a thumbnail, parallax, or classic type of galleries, choose a hover effect that matches your site's aesthetic, and heaps more. The plugin includes a myriad of hover effects that can make your video gallery more appealing for visitors.
The premium version is available, too, and it lets you select a background color, choose among 125 font styles, gallery icons, and more.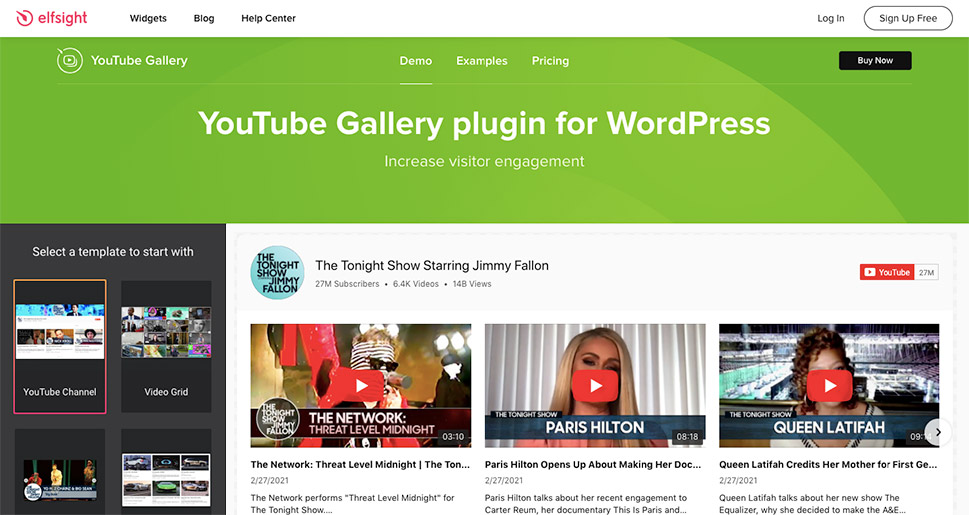 YouTube Plugin – WordPress YouTube Gallery is a premium solution and one of the most popular YouTube WordPress plugins that packs a lot of value for the money (it currently costs $49). It allows you to add single videos or entire channels and playlists to your site, and customize them using a compendium of plugin's powerful settings. You can select the play mode (popup, inline, or directly on YouTube), modify headers, titles, and video descriptions, add gallery pagination, as well as enable the practical search option. This plugin packs lots of layouts and five predefined skins, allowing you to alter the appearance of your gallery to your liking. Another great thing about the YouTube Plugin is that it integrates with AdSense, meaning you can easily monetize your content.
YouTube WordPress Plugin – Video Import currently costs $37 on CodeCanyon's website. This plugin is the perfect choice when you wish to add a great number of videos to your site (you can import up to 50 videos at once) without having to limit yourself to only one source. Instead, you can import content from several different YouTube channels. Simply specify the number of videos to be imported and they will be added to your website as a custom post type. The plugin will take care of filling out video details, such as post titles, tags, featured images, categories, and the date when they were published, but you can also add some custom fields to your videos. Whenever a new video is added to the selected channel or the playlist, the YouTube WordPress Plugin will import them automatically to your website.
Integrating YouTube content on your website and creating beautiful video galleries is easy with these WordPress YouTube plugins. Even the ones that come without the price tag offer a lot of options for customization and make it easy for every YouTube publisher to share their content on a WordPress site. The plugins we featured on this list can do different things, but they're all very powerful and simple to use, requiring zero coding knowledge. To decide which plugin could be the best for your needs, simply think of the YouTube-related functionalities you'd like to add to your website, how much styling options matter to you, where and how you would like to display videos, and whether or not you wish to monetize them.