Server Uptime Monitoring in WordPress – How to Do It?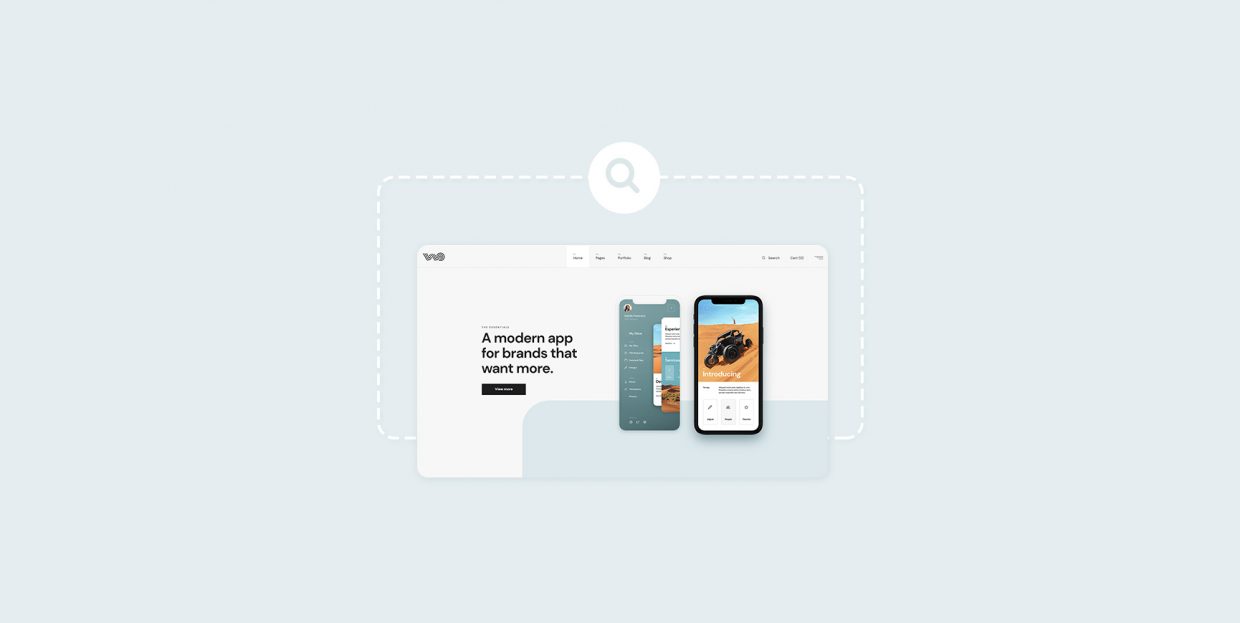 Websites, if you'd look at them as a product, would only need one unique selling point to make them incredibly desirable. It's really simple – websites are always accessible. Unlike your brick-and-mortar store, which probably has a closing time, your online store lets people shop around the clock. Have a business? The business website can be a business card or a flyer you never have to hand out. How about a magazine? You never have to worry about distribution with online magazines again – your audience will come to it. Websites will always be there, waiting.
But will they, though? Are websites really always up? We know from the average netizen's experience that no, websites are not always up. And while that's frustrating because it might send the average user to another online search for another website that offers what they were looking for, it's an exponentially bigger problem for the website owner. Hence, WordPress website uptime monitoring.
In this article, we'll explain: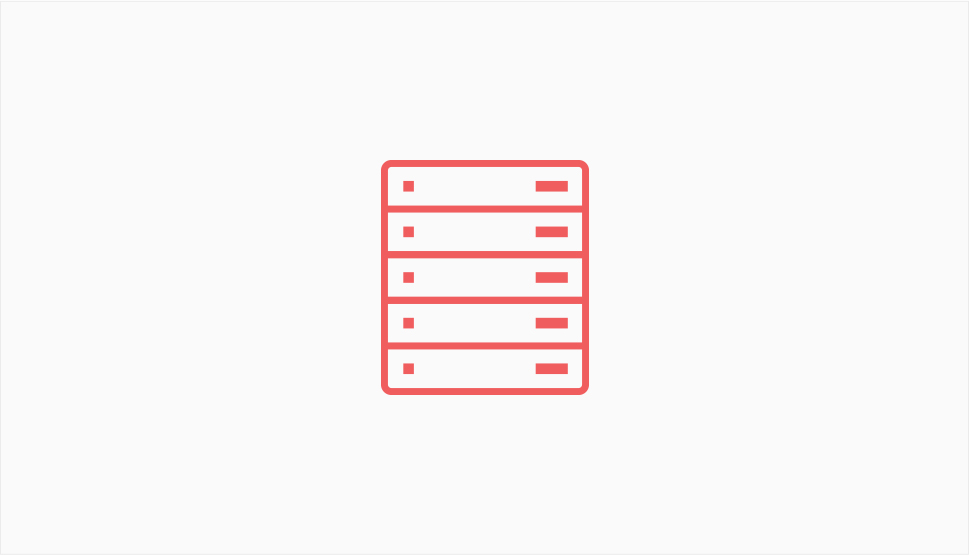 If you're an internet user or a website visitor, server uptime isn't something that's such a big of a deal for you. Maybe if you're into online gaming, but that's usually it. That's how it should be because it's the website owner's or admin's job to ensure the website is working properly. If you, the user, find the website is down, you can usually go to a different website and find what you want.
Look at it from a different angle, and every minute a website is down might be a minute it could be making its owner money. Just imagine how much money a big e-commerce business would lose if their website went down during a big sales event? Downtime can cost money, and the more money the website is usually making, the bigger the loss.
The damage goes deeper than just the immediate hit to the revenue. People will stop showing up if a website is down a lot. Whatever kind of reputation the owner wanted to develop for the website will also take a hit from having frequent downtime. And not just with the audience – the search engines won't like it either.
Website hosting service providers will cop to, at the very least, having maintenance downtime. No one will guarantee 100% uptime, at least not any reputable provider. But you can experience additional problems due to bad service. Shared hosting and traffic spikes often spell trouble to multiple websites that share the server, so the type of service can also play a role. But the real reason why you need to monitor server uptime is that the server will go down and you'll need to know about it.
So let's say you have a website and you want to start monitoring its server uptime. You can't just occasionally stop by it to see it's there and call that server uptime monitoring. Not that you shouldn't stop by your website regularly – you should, if for no other reason than to see it from the visitors' point of view.
For monitoring, you'll need a service that will notice when something happens – whenever it happens – and notify you about it. More often than not, this means a paid service. But a good way to ease into it and check things out would be to find service providers that offer free trials or limited free plans.
One of the most popular ones is UptimeRobot. With them, you can sign up for their free service and monitor up to fifty assets in five-minute intervals.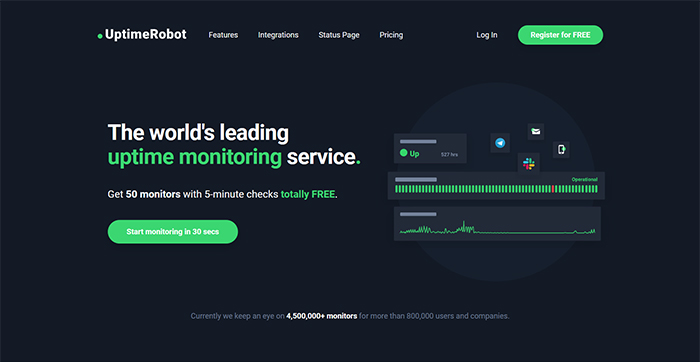 The service you get with the free plan will be limited in other ways, too – you won't get any SMS alerts, you'll have one status page, and only 2 months retention for logs. But you will get HTTP(s), response time, ping, and port monitoring.
To get started with the service, you need to go through the free registration process. It lives up to their 30 seconds promise from the call to action. After confirming your email address, you'll be sent to your account dashboard where you'll be able to add new monitors. You'll notice the "+Add New Monitor" button in the upper right-hand corner. Click on it to get started.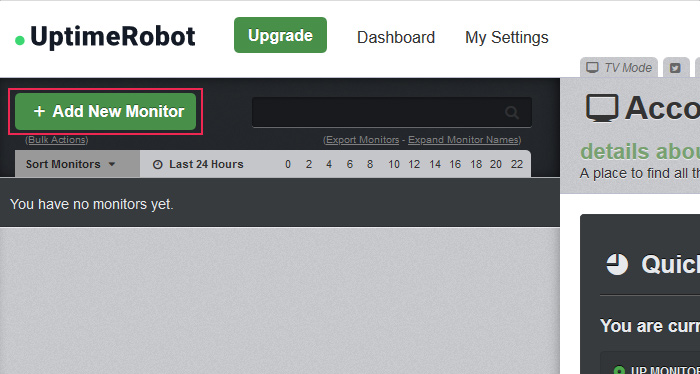 The first thing you'll need to choose is the monitor type. You can pick between HTTP(s), keyword, ping, and port.
Choosing the type will alter the fields you have to fill out afterward, but they usually involve naming the monitor, providing the URL, IP, port, or keyword, and choosing the monitoring interval – which cannot be smaller than five minutes.
You should select how many contacts you want to notify – in the free version, you're choosing whether you want to get the email or just to check in on the dashboard.
Once you add a monitor, it will show up on the Quick Stats window. You'll be able to see how many monitors are up, how many are down, and how many are paused. You'll also get some stats and the latest events for all monitors.
You will see a list of monitors on the left side of the panel, where you'll be able to click on the monitor for more detailed information.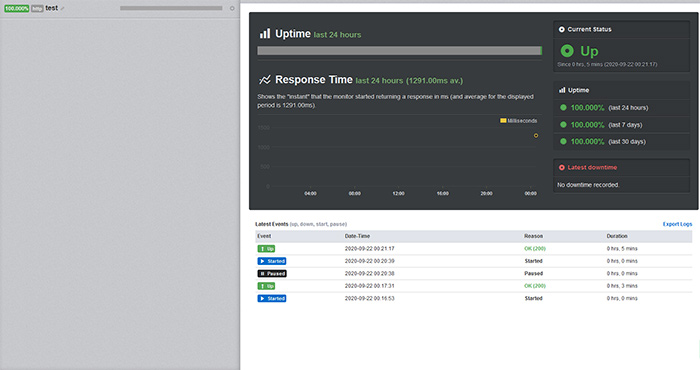 And that's as far as the free version will take you — pretty far for a free service. The Pro plan which offers more features costs $15 but is often on sale if you like the taster.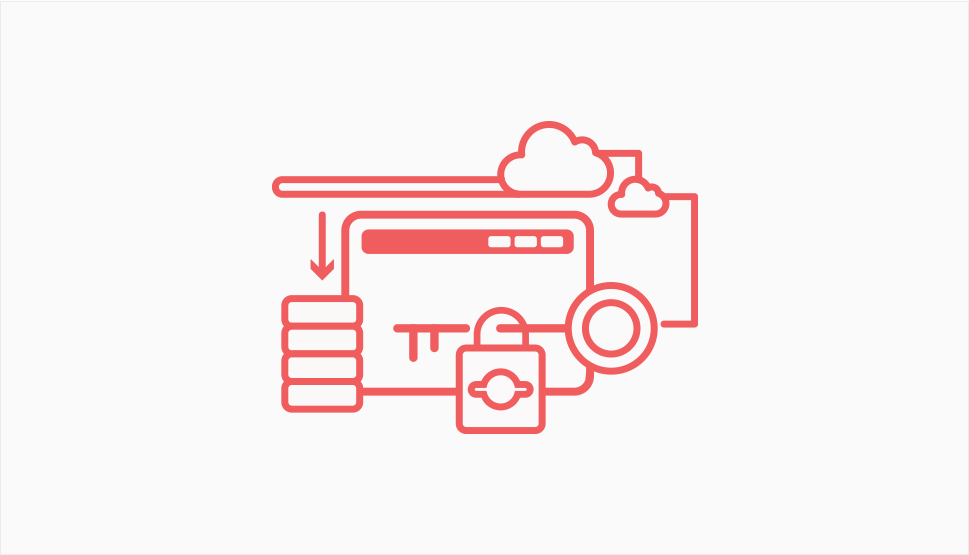 Using a good monitoring service is a pretty reliable way to find out your website is down. Your first reaction should be to check with your hosting provider for any notifications about maintenance or recent issues. Everything from hardware failure to cyberattacks can cause a service outage.
If you visit your website and you find out it's down, you can do a couple of things:
Check for issues with your ISP by trying to visit other websites.
Clear the browser cache and reload the website.
Check on a website such as down.com to see if the website is up.
The next step would be to contact your hosting provider and report the issue to them. It's also where you'll find out why it's important to research a hosting provider's support service before signing up – waiting for a reply while your website is down can be very frustrating.
You should always do whatever is up to you to ensure that your website is up and running. That means not doing anything that will break it, but also being careful when choosing a hosting provider.
WordPress website uptime monitoring is an effective way to keep an eye on the services and people who are in charge of keeping your website up. If something goes wrong and you notice unplanned outages, you'll know who to pressure into resolving the problem. Or, if that doesn't work, you'll know to look for another hosting provider.