The Best WordPress Recipe Plugins for 2021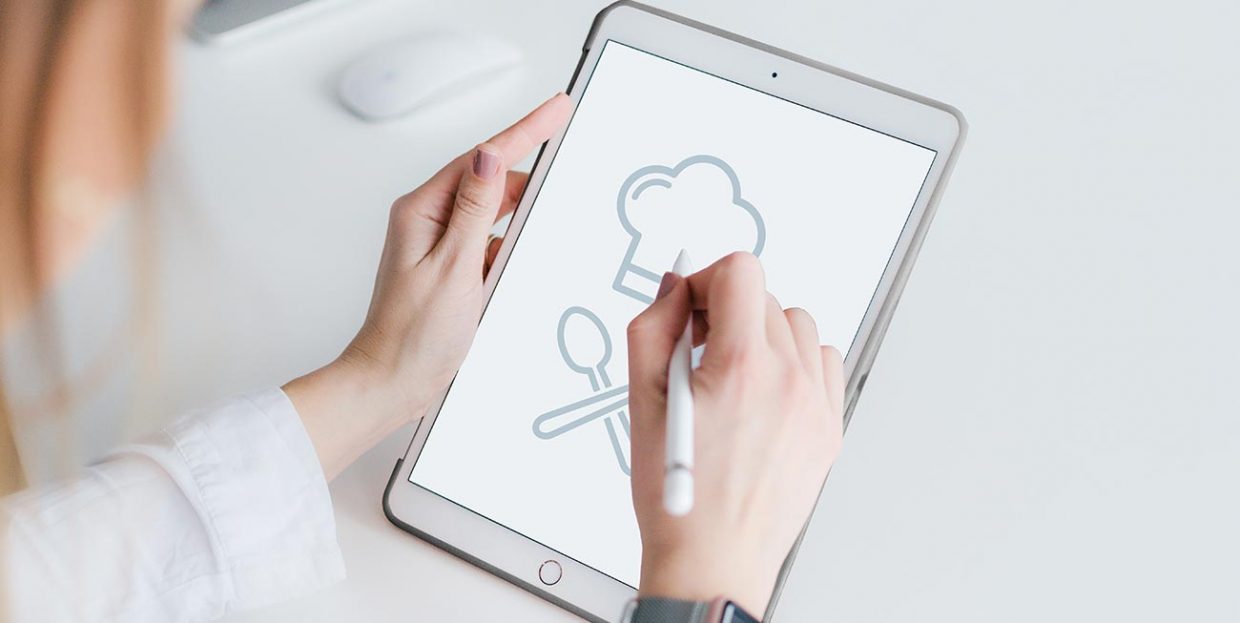 Before the internet era, people used cookbooks and hand-me-down recipes from previous generations to prepare delicious meals. Today, however, anyone with an internet connection has access to infinite inventive recipes, thanks to the emergence of cooking blogs. It's enough to just type the dish or food type you're interested in, and countless food-themed blogs and recipes will pop up and instantly flood your search results.
Since everyone and their grandma (literally) has a blog dedicated to food nowadays, making your platform stand out from others can be tricky. After all, when it comes to recommending food online, not everything is just about giving out tasty meal recipes – it's about the presentation as well. Having a beautifully styled and engaging food and restaurant WordPress theme can go a long way towards getting people to notice you.
If you're a WordPress user, there are plenty of online WordPress recipe plugins that can help you attract attention with your recipe-based food blog. Not only do they allow you to showcase your recipes in a streamlined manner, they can also help your blog obtain better results in search engines because many of them have been built with SEO in mind. Without further ado, we present you a list of the best WordPress recipe plugins for 2021 that will help set you apart from your competition in the cooking blogosphere.
1. Cooked – Recipe Plugin
This is, without a doubt, one of the best recipe WordPress plugins you can use for your cooking blog. It comes with already included features that many plugin makers would charge you for. With Cooked – recipe plugin, these features are completely free to use.
What's specific about this plugin is that it has a built-in drag-and-drop recipe builder that will help you create and showcase your recipes in style. All your ingredients, instructions and little extra notes that you want to attach to your recipe will be displayed effortlessly thanks to this builder. You can also add in other useful information such as the preparation time, nutritious facts about the dish, and so on. Of course, you can include a few pictures to illustrate your preparation process and the final result.
This plugin has ready-made templates that already look excellent on their own, so there's also a possibility that you may not even need to create your recipes from scratch – you can just use one of the preexisting ones. But in case you want to style everything yourself, it's good to know that you can if you want to. Plus, in case you're a developer, you'll be happy to hear Cooked comes with filters and hooks to customize your recipes in a more advanced manner.
It's also important to note that this plugin is completely Google-friendly. Namely, it puts schema.org microdata to every recipe so that Google can recognize and display each one of them. In addition, your recipes will be easily accessible across all devices, since the creators made sure that it's also mobile-friendly.
Some other great features of the Cooked plugin are the ability to set the level of difficulty per recipe, as well as the integrated search tool that has options for text search, sorting, and categories. The plugin also comes with interactive clickable timers, author tags that allow visitors to filter recipes by their creator, a servings switcher that will let you regulate ingredient amounts, and so on.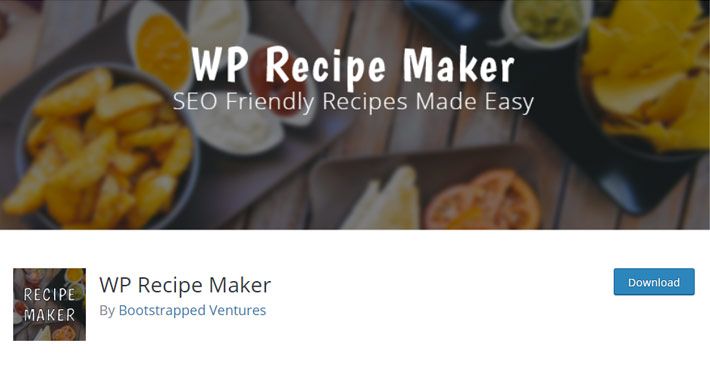 Looking for a free recipe plugin that will allow you to showcase your delicious recipes in a perfect way? Then this ever-popular plugin is the way to go. With over 20.000 active installs and generally positive ratings under its belt, WP recipe maker has proven itself to be capable of helping passionate recipe makers enrich their blog in a way that will suit all their presentational needs.
One of the reasons why WP Recipe Maker is an awesome choice for your food blog is because it uses schema.org JSON-LD metadata that gets added to your recipes automatically. This means that all your recipes will be completely optimized for Google search.
Not only is this plugin search engine-ready, but it also allows the use of a Pinterest button, which makes it easy for you to promote your recipes there. Other neat features that come with this plugin are the options of rating and printing, the ability of easily adding pictures and videos to your recipes, the option of grouping certain ingredients and instructions together for more transparent and organized viewing, and more.
In case you're looking for more options, there's the option of going Premium with WP Recipe Maker. By going premium, you also get features like a mobile-friendly kitchen timer, premium templates, adjustable servings, the ability to add checkboxes for your instructions, etc.
Last but not least, if you're currently using another recipe plugin (around 15 of the most widely used recipe plugins are supported), you can easily transfer all your existing recipes to WP Recipe maker.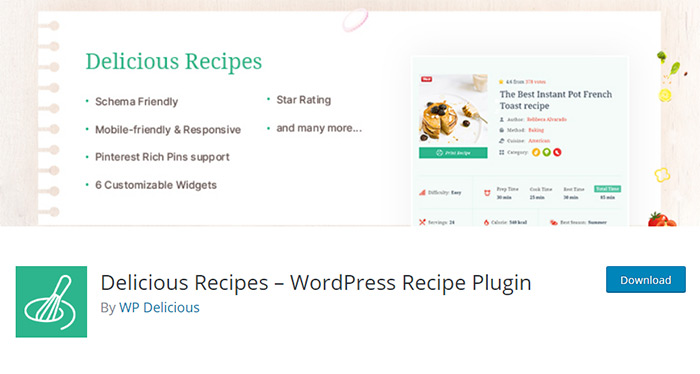 Delicious Recipes is a powerful recipe plugin that you can use for your food blog completely for free. It comes with a clean user interface and allows you to fully customize your color and layout settings to match your website's design.
Aside from the ability to create unlimited recipes, the plugin also comes packed with a plethora of other neat features. These include advanced search, Pinterest and Instagram Share options, and star rating (so that your visitors can rate your recipes and share their feedback). Moreover, you can choose to show nutrition facts, add an image gallery and videos, allow readers to adjust the servings to meet their needs, and so on. You also get a beautiful print template that makes it possible for your visitors to print your recipes for later reference.
Another great thing about the WP Delicious plugin is that it's SEO-optimized and comes with Schema integration which will help your recipes rank better in search engine results.
4. Meal Planner Pro Recipes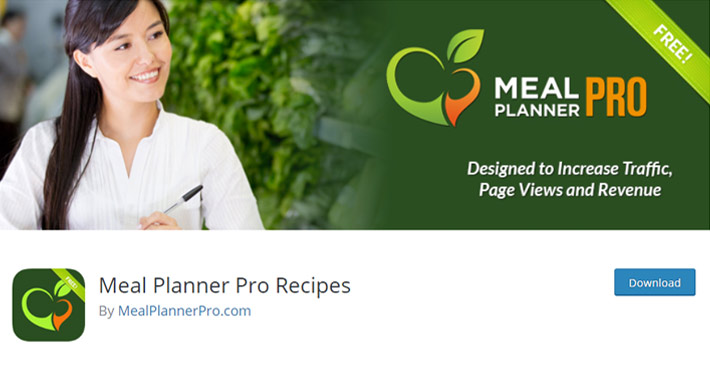 Here's another plugin that can help you out with organizing your recipe lists with minimal effort. First and foremost, the Meal Planner Pro Recipes plugin is equipped with the latest recipe schema that will ensure that your recipes are automatically ready for Google Recipe View. Secondly, the plugin makers teamed up with world-leading experts in nutrition from ESHA research. This has been done with the goal of providing your blog visitors with accurate information about the nutrition of the ingredients used in your recipes. All this, combined with the integrated tagging system, will help you on your way to ranking high on the search engines.
It's extremely easy to convert from other plugins such as EasyRecipe, Easy Recipe Plus, Recipe Card, and ZipList (more plugins to be added). This plugin is also fully compatible with the Gutenberg Editor and Pinterest Rich Pins.
There are many other features that will make your recipe-making process easier. These include the ability of attaching links to correlated recipes from fields such as Ingredients, Instructions and Summary, a Notes field where you can attach any additional info, enhanced printing capabilities, and more.
5. Recipe Card Blocks by WPZOOM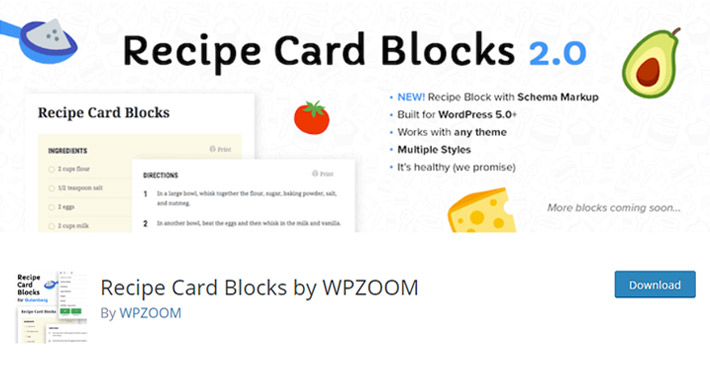 The newest Gutenberg editor works by the principle of adding content through blocks. Because of this new editing system, Recipe Card Blocks by WPZOOM comes with already made blocks that make it possible to edit and arrange all your recipe content with style. The new blocks include Recipe Card (with Schema Markup), Ingredients, Directions, and Recipe Details.
Another great thing about this plugin is that you don't have to add in all these blocks separately – instead, you can make one recipe card all within one single block. Plus, if you so please, you can also organize your ingredients and cooking instructions in sub-sections, or bulk add them by putting in more entries simultaneously.
Aside from everything we mentioned above, this particular plugin is a good choice because it keeps evolving by getting periodical upgrades. The developers of this plugin have already announced that we can expect the addition of features such as rating and nutrition in future updates, and we're sure there will be plenty more awesome upgrades to come.
6. Recipe Cards For Your Food Blog from Zip Recipes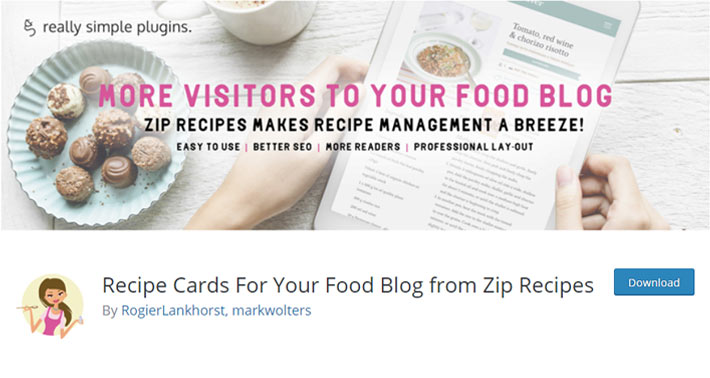 This all-encompassing Recipe Cards For Your Food Blog plugin does all it can to provide visibility for your blog while also making it look flawless. By creating schema.org recipe markup with JSON-LD, it lets Google know that you created a recipe. In turn, your recipes get displayed in rich recipe format, which automatically gives them a higher ranking on search engines. But not only does this plugin come completely SEO-ready for Google, it also makes sure that your recipes show up on Pinterest as Rich Recipe Pins. People like to search for recipes on Pinterest, so this can only benefit your food blog and bring you more traffic.
The plugin's creators guarantee you that you can make your recipes look professional as if they came from a cookbook. And certainly, there are plenty of options to back up this statement – the ability to insert instruction images, cooking time, nutrition info, the option of printing, and plenty more. To top it all off, your recipes will look flawless on any device, no matter its type or size.
This is a plugin created to help you produce and manage beautiful and practical recipe lists. RecipePress reloaded works under the principle of adding a recipes post type to your WordPress site. This gives you the possibility of publishing your recipes as separate posts or incorporating them into your regular posts or pages.
You can organize and group your ingredients in different sets for better recipe structure, include images wherever you like, add serving sizes, preparation and cooking times, and nutrition info. The taxonomies such as categories, cuisines and cooking difficulties are already premade, but you can create as many taxonomies as you want on your own. Of course, RecipePress reloaded also uses schema.org's recipe microdata RFDa or JSON-LD for displaying your recipes on search engines.
At first glance, this plugin may appear modest, but it's still fully customizable and capable of adjusting to the needs of every developer, editor, designer or administrator.
Having a cooking blog can be a fun experience, but it can also be very hard to get noticed in the sea of others who are just as passionate about their hobby as you are. With their cool recipe-building features and powerful SEO functionality, some of these WordPress recipe plugins are bound to help you get noticed by both people and search engines.