The 5 Best WordPress Forum Plugins for 2023
Given the popularity of online forums, adding one to your WordPress site can definitely bring you great benefits. First and foremost, it can get you more organic visitors and make your site traffic soar. Having a message board is also great because it can get your visitors actively engaged with your website. In this way, they can share their opinions and ideas and help others by providing questions and answers, in turn forming an active online community on your web page. All this can do wonders for your online credibility, as well as SEO.
Since there are plugins out there for every purpose imaginable, the same goes for those that are used for creating online message boards. That's why we've decided to share some of the best WordPress forum plugins for 2023 that will help you build an online community on WordPress site with ease.
bbPress is unquestionably one of the best plugins for setting up an online discussion board. It's built on the same core as WordPress, which means it also uses the same coding principles. It's fast, easy to use, and requires very simple maintenance, which is also the reason why Qode Interactive has many WordPress themes with the bbPress plugin.
In short, it doesn't take an expert to build a functional message board with this plugin. Its creators have made everything lightweight on purpose, making sure that bbPress never slows down your WordPress website.
While this plugin is definitely fairly simple to use and does not come with an overabundance of features, it still has all the stuff that you need to build a stable and functional online forum. However, if you want, you can always upgrade it with extensions.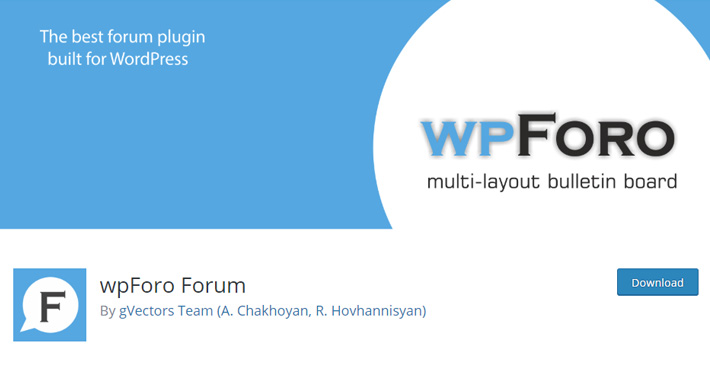 Designed for both small and large online communities, wpForo is easily the best in the feature department. It contains 4 premade layouts (Extended, Simplified, Question&Answer and Threaded Forum Layout) that you can use to build a neat online message board system. There are also six different sets of color styles, including a dark mode.
Some of the extensive features of this plugin include built-in SEO functions, forum sitemap and search engine ping, forum cache system, forum member ratings and badges, built-in forum/topic subscription, and many more. Moreover, plugins such as Akismet, Antispam and Ultimate Member come integrated with wpForo as well.
All in all, wpForo is a modern, responsive and feature-rich plugin that will cover all your forum needs, no matter its scale or type.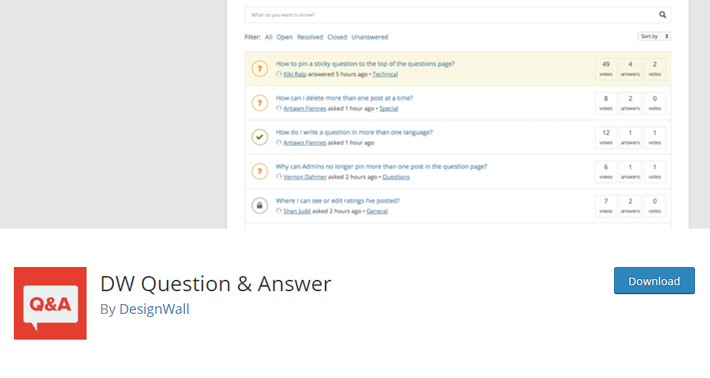 If you want your online message board to be more Q&A oriented (like Quora, for example), then this plugin is ideal for your WordPress site. DW Question & Answer plugin will allow your visitors to post their questions and answers, upvote, choose the best answer, etc. In addition, they will be able to follow the topics/questions they are interested in and can do an instant keyword search.
DW Question & Answer also comes with 11 languages, an email notification system, a sticky questions feature, and Captcha support.
You can get all these functionalities for free, but in case you want even more features, like options for styling, as well as some additional extensions and custom widgets, then you can upgrade to the premium version.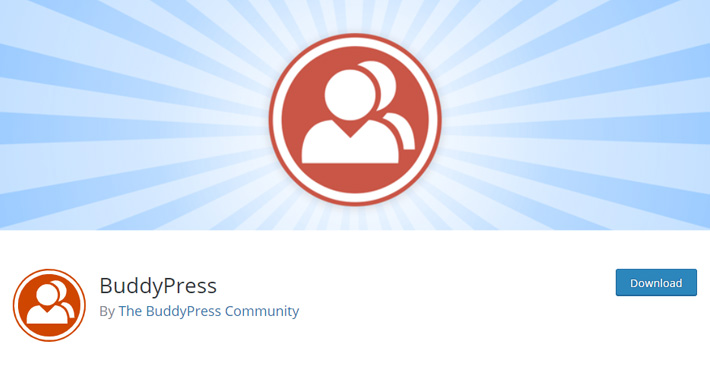 This is not really your standard forum plugin, but it lets you build an online community nonetheless. BuddyPress works more under the principle of a social network, so it's ideal for creating profiles, groups and messaging. Your visitors will also have the ability to add friends, private message each other and leave notifications.
Since this plugin is made by the creators of bbPress, it also has the same coding standards as the WordPress platform and even provides the ability of using both bbPress and BuddyPress simultaneously. This is also one of the reasons why Qode Interactive has a few WordPress themes with the BuddyPress plugin.
This plugin is an open source software, which means you can use it for free. Also, it's extremely scalable, so you can build and extend it in any way you like with the help of third-party plugins.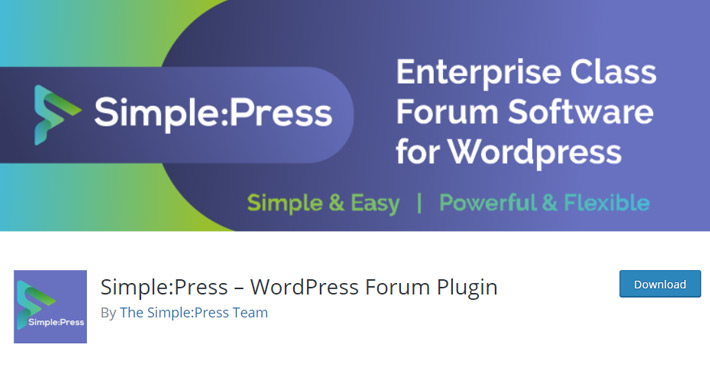 The name says it all – if you want to create a modest and simple but practical online forum, then SimplePress can be an ideal option for you. With this plugin, you get all that you need to build an online community – forum groups, private and public forums, the ability to post threads, lock and pin forums, as well as private messaging. As for the post and user management, available features include unread post handling and moderation, robust user group and permission system, and custom avatars.
If you want even more advanced functionalities, there is an option to get the premium version. Furthermore, you can also extend SimplePress with over 70 available premium plugins.
In our humble opinion, none of these WordPress forum plugins are a bad option for building an online community. If you're looking for something simple but functional, then SimplePress might be what you seek. If you prefer speed and ease of use over customization, then try out bbPress. You want a full-fledged online community with integrated social network system? Then you can combine bbPress with BuddyPress. If features and functionalities matter a great deal to you, then, without any debate, wpForo is the one for you. On the other hand, if you're simply seeking to create a Q&A based online community, then, by all means, go for DW Question & Answer.
Which one of these plugins will work the best for you depends entirely on what you expect from your online forum and what you envision it to look like. Either way, no matter which plugin you choose, we wish you luck with bringing your online community to life!