Ranking for Typos and Misspelled Keywords – Pros and Cons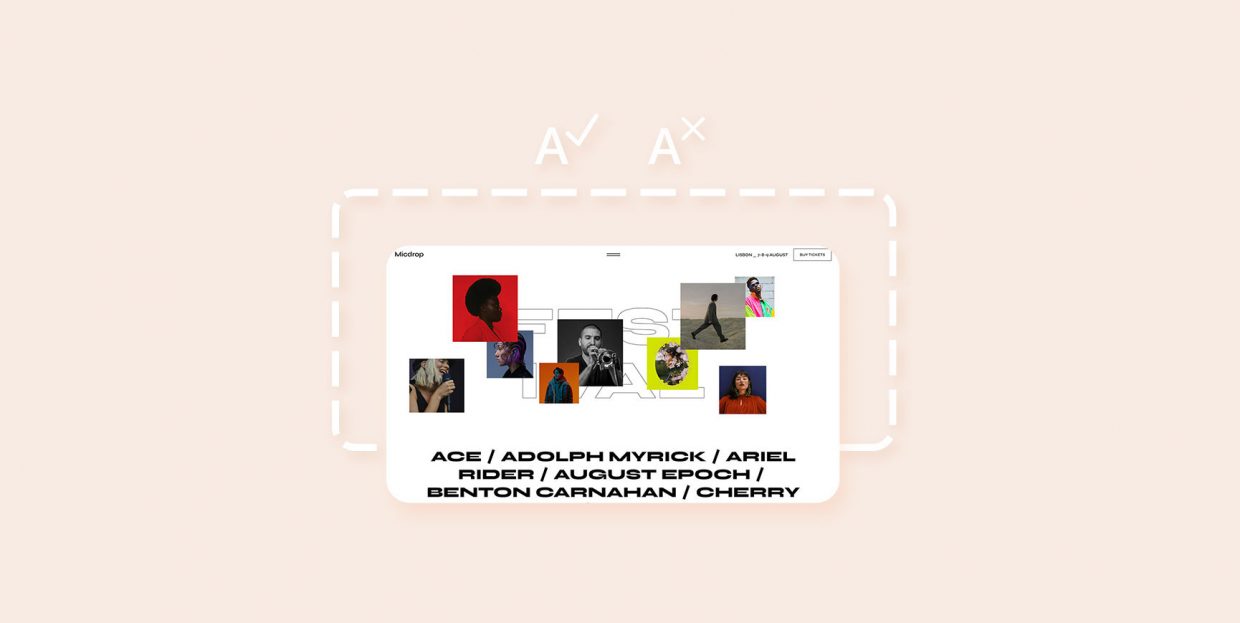 Choosing the right keywords is one of the most important things you can do to achieve a higher ranking of your site. And while this strategy is quite effective in itself, it still may require a bit of effort on your part to properly rank for the right keywords and get more organic traffic. But what would happen if you were to throw in some misspelled keywords into the mix together with the regular ones to try and increase your search engine visibility?
While targeting for misspelled keywords used to be one of the common SEO strategies, nowadays opinions about whether you should do it are divided. This time around, we weigh in on some of the pros and cons of using misspelled keywords to improve your ranking. And if you still want to include misspelled keywords in your content after reading this article anyway, do not fret. We will also share some tips that should help you do so in the safest possible way.
If you end up posting content that contains some commonly misspelled keywords, you increase your chances of getting some additional traffic to your site. Namely, the competition for the misspelled keywords will be much smaller than for the keywords that are spelled correctly. So, naturally, it's going to be easier to get a better ranking for these misspelled keywords as well.
Say that you have an investment company website (or one dedicated to investment-related content in general) and wish to rank for "mortgage rates in Canada". If you make sure to also add "morgage rates in Canada" keyword into your content, you'd increase your chances of ranking for this commonly misspelled variant (morgage) as well.
And even though this means there will be less search volume for misspellings in general, many people still tend to make typos when entering their search terms into Google. So there is still a potential for getting more traffic if you incorporate misspelled keywords into your content. Of course, it also depends on the type of content you wish to rank for as well as the type of misspelled keywords you're using.
While there are definitely some advantages to using misspelled keywords, there are quite a few drawbacks to this tactic as well. For one, Google has become smart enough to realize when the misspelling of a specific word has occurred. This means that there is a high chance Google will show the results for the proper spelling instead. And if users want to see the results for the misspelled term, they need to click on the link that says "search instead for (your keyword)".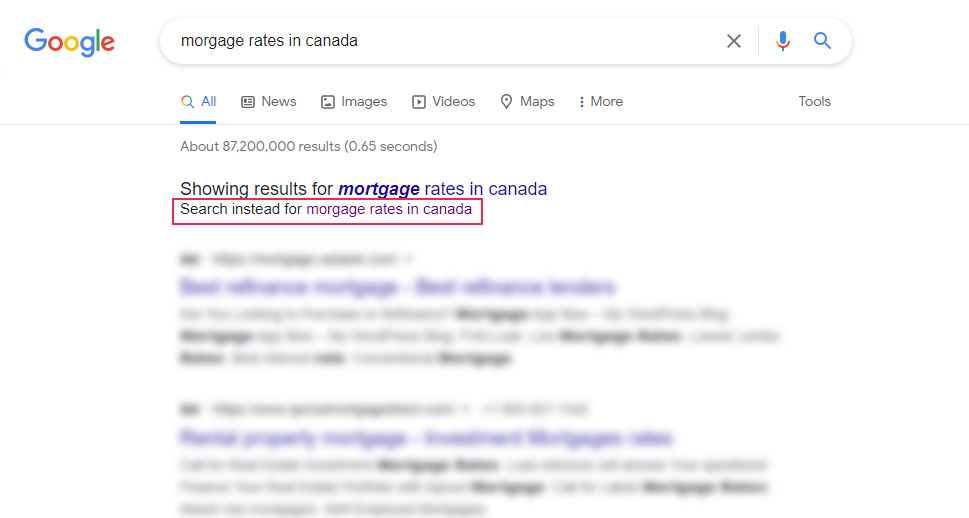 That being said, if the typo is intricate or specific enough, Google still might include results for the misspelling and offer the "did you mean" link to show results for a possible proper spelling of the word. In other words, the more complicated the spelling error, the higher the chances of ranking for a misspelled keyword.
Moreover, it's no secret that search engines tend to favor websites with high-quality content. This doesn't just mean content that offers valuable information to users, but also content that is properly written – with as few grammatical and spelling errors as possible. So, if you end up incorporating misspelled keywords into your content (including your URLs, titles, or header tags), there is a real chance that Google will register your content as low quality, which can have a direct negative impact on your rankings.
While there is a definite risk when ranking for misspelled keywords, there are a few occasions when it may not be entirely unreasonable to implement this strategy on your site anyway. For example, using misspelled keywords may prove to be useful when the term in question is commonly spelled incorrectly (think words like "necessary" or "accommodation", for example) because this means plenty of people will be looking for the incorrect term. It would also make sense to optimize for typos when there's low competition for the term. That being said, you do need to employ proper keyword research for the misspelled keyword terms you want to rank for if you want to ensure optimal results (more on that later).
In general, names tend to be misspelled most often, so if you regularly use names (personal names, product/brand names, etc.) as part of your keywords, or if your keywords include some of the phrases that get commonly misspelled in your niche, then this strategy might work for you.
While there are some risks to using misspelled keywords on your site, if you apply this strategy in a smart way, you might be able to avoid having any negative consequences and see some benefits instead. Here are some tips to consider if you want to try ranking for misspelled keywords:
Perform Proper Keyword Research
It's safe to say that keyword research is the basis of any SEO strategy, and your misspelled keywords are no exception. There are many different ways in which you can pinpoint the keywords associated with your niche that get misspelled most often. One of them is to check the keywords people already used to get to your site using Google Analytics. You can also browse through the lists of most commonly misspelled words to see if there are any keywords among them that may be related to your content. Alternatively, you can even use the help of tools like the Keyword Typo Generator or Link Assistant's Rank Tracker to find a list of misspelled words you could work with.
Finally, if all else fails, you can even try making some spelling errors on your own. You can do this by typing the word as fast as possible or thinking of a few different misspelled alternatives to your regular keywords. There are always a few different ways to misspell most words, so do not hesitate to get a bit creative.
Analyze Your Misspelled Keywords
After creating a list of misspelled keywords you plan on adding to your content, we suggest that you use an SEO tool like Ahrefs to check the search volume (an estimated monthly number of searches) for a misspelled keyword. You can head to Ahrefs' Keywords Explorer and type in your keyword in the search bar. Then, check the keyword volume stats.
If search volume for your keyword is low in general, then the chances of getting any traffic from it are slim. So, you want to make sure to remove any keywords that have a low search volume and use only those that at least some people are searching for.
Try Using the "Often Misspelled as" Phrase in Your Content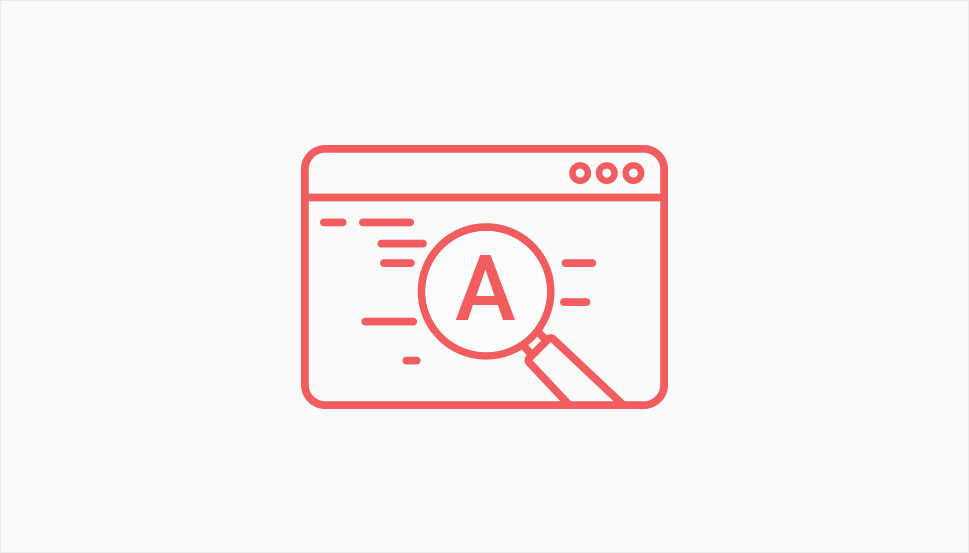 Now, the process of researching and analyzing your misspelled keywords was similar to that for regular keywords so far – but this is where things will start to get a bit more specific. The thing is, when you're optimizing your content for incorrectly spelled keywords, you can't really use the same tactics as you would for correctly spelled ones. The reason is simple – imagine if you were to add misspelled keywords into your page titles, URLs, header tags, and other bits of content. By doing this, you risk losing your credibility both when it comes to how search engines see your content and how users see it. So, you will have to resort to using other ways that are less likely to ruin your online reputation and have a counterproductive effect on your rankings.
One of the safest ways in which you can incorporate misspelled keywords into your content is to use phrases such as "often misspelled as". This can work great for words that get misspelled quite often, as it can even serve as a point of education for your readers. You can even go as far as to create a page of the most commonly misspelled terms in your field. Of course, you should do this if you think this information is going to provide some real value to your readers as well.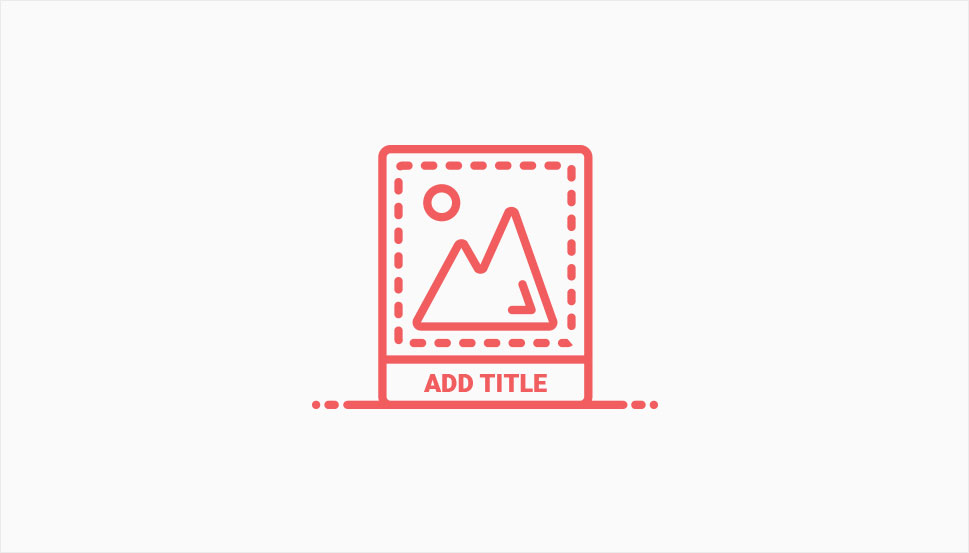 One great way in which you can sneakily incorporate keywords into your content is to add them to your image alt text. Users don't look at alt text that often, while search engines end up reading the alt text to learn what the image is about. Therefore, this is an ideal opportunity to add some misspellings while not being too obvious about it. Just make sure to not overdo this tactic either in order for it to truly remain subtle.
Add Typos to User-Generated Content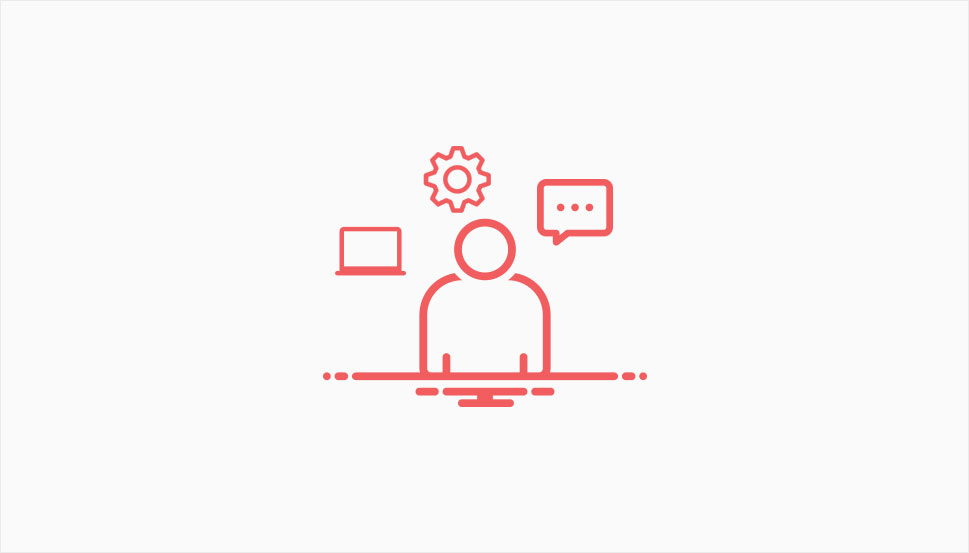 If you own a blog, you might also want to try inserting some of your misspelled keywords into your comments as well. Or, if you have a forum on your site, you can add some typos to your forum posts. Of course, you should ensure that these typos look like they come from random users and not you. This is one of the most natural ways to add typos since misspelling is a relatively common occurrence among blog and forum commenters.
Some would argue that using misspelled words to get more website traffic is an outdated strategy that could do your site more harm than good. And given the constant change and development of Google algorithms over the years and the fact that even the smallest typo can ruin your online credibility nowadays, we'd say there's definitely some truth in those arguments.
That being said, if you're being discreet about it and do your best to avoid harm to your website's reputation, it probably won't hurt to give it a try. Either way, we suggest that you weigh in on the pros and cons of using misspelled keywords carefully before you finally decide whether this strategy works for your site or not.