Qode Interactive – Who says WordPress can't be art?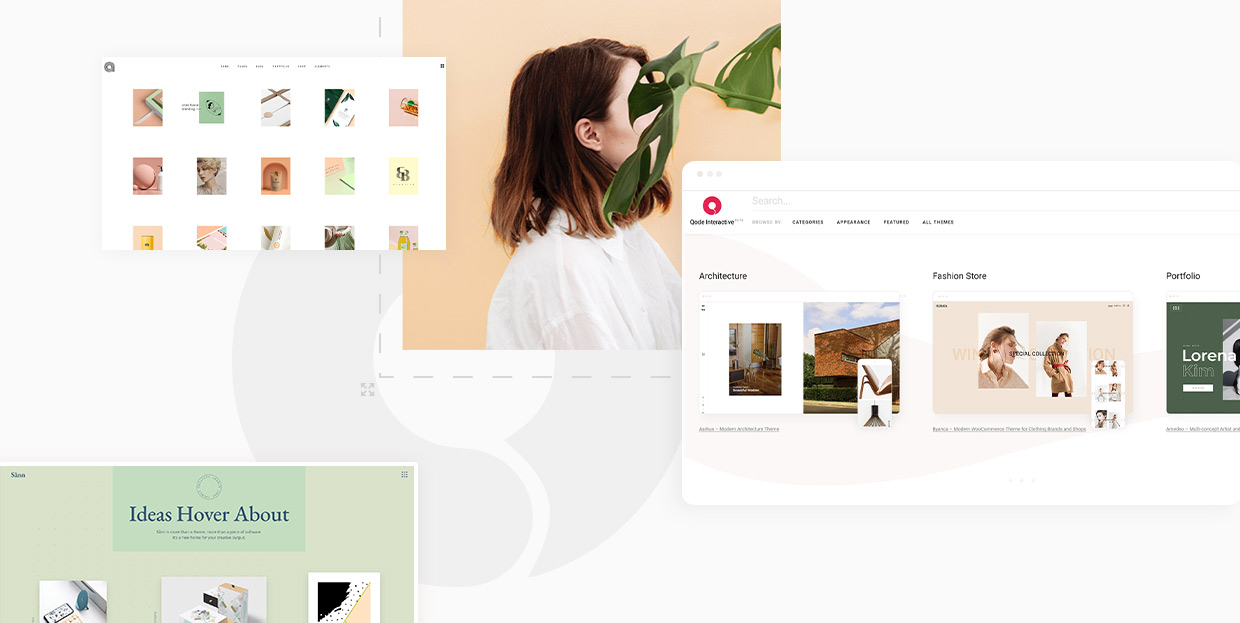 Have you ever asked yourself: what is a WordPress theme? Is it just a collection of files? A list of functionalities? A panel full of options? Or is it something else completely?
At Qode Interactive, we believe a theme is a form of expression, similar to a piece of clothing or a work of art. Just think about it for a second. What you choose to wear or what images you decide to hang on your walls often define the way people perceive you. These things can influence whether someone trusts you, whether they respect you. The ways you express your unique style and taste can help shape everything someone thinks about you. First impressions and all that.
Well, a theme is no different. Whether consciously or not, people will form their opinion of you and your business the moment they come to your website. And the key factor, the thing that influences that opinion the most isn't what they read about your company and all the amazing products or services you have to offer. It's what they see the instant your site loads. The look. The style. The design. That's what really matters. At least in those very first moments.
Design is a big part of Qode Interactive. We've always been oriented toward aesthetics. It's what we do best. Way back when we were just a few people working out of a small downtown apartment, we made a decision that's become the cornerstone of our company: never to compromise our creative vision. Even if it meant reaching a smaller audience. We rejected the purely commercial path everyone seemed to be choosing and we decided to focus on what we believe matters most – great design. And it worked out pretty well, to be honest.
Today, Qode Interactive is the home base of 5 established theme authors (Qode, Select, Edge, Elated, and Mikado). Our team consists of over 100 developers, UX and UI experts, and WordPress professionals. More than 25 web and graphic designers, illustrators, and visual artists have helped create our collection of 330+ expertly designed themes. And just like our themes, each one of our designers has their own distinct style, their unique quirks and strong views on aesthetics. That diversity of people is what makes our portfolio so distinct and colorful. It's what distinguishes us. And it ensures we have at least one theme for everyone's taste.
Besides the themes themselves, you'll find lots of useful resources and features on our new site, including user profiles, wishlists, a magazine, and a powerful filtering system that lets you choose themes by style, color palette, visual effects and a variety of other parameters – all to ensure you find just the theme you're looking for as quickly as possible. But we're not going to bore you with all the technical details. Instead, we'll let our work speak for itself, as it should. So, why not dive right in and start exploring.
And don't forget to let us know what you think in the comment section.