Introducing the All-New Qode Interactive Framework 3.0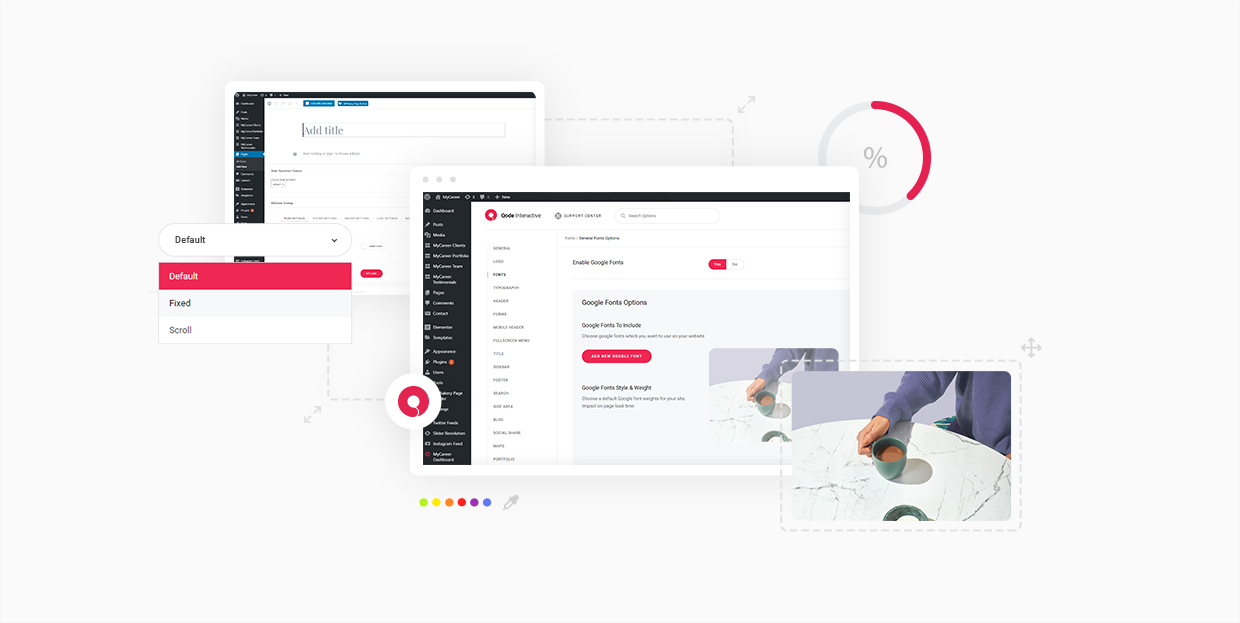 As a company that has been in the WordPress industry for well over eight years now, we take pride in the fact that we always strived to redefine the trade standards. We stayed focused on showing the WordPress theme business in a different light; it was never Qode's goal to be just another theme production agency, or simply another software or service provider. This is why our sights have continually been set on breaking new ground in the world of WordPress. Another cornerstone of Qode as a company is delivering only top quality products, and this is a philosophy we never moved away from.
It is our firm belief that each and every facet of a WordPress theme needs to follow and ultimately surpass what the industry has to offer. This means that for us, inventiveness in all segments is paramount.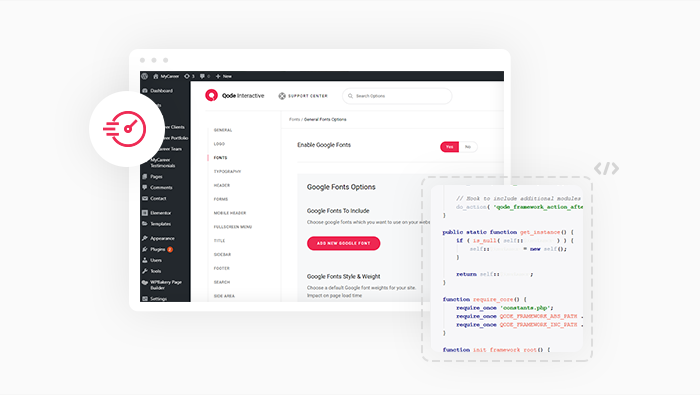 One of the fundamental factors for us when developing WordPress themes is providing a premium user experience to our customers.
It is our long-lasting practice to develop original, reliable solutions for our users, and this is where our custom-made framework comes into play. We always secured the most cutting-edge technology for our customers. They have been privy to one of the iterations of our framework at all times. As of late, we were determined to utilize our years of know-how in coding and theme development, and decided to up the game when it comes to framework performance. At the same time, we wanted to broaden the range of what one can effectively do with a theme.
This is why we are delighted to announce the launch of our new Qode Interactive Framework 3.0!
A Completely Stand-Alone Plugin
The new Qode Interactive framework has been coded completely from scratch. The most apparent technical innovation is the fact that the framework itself is now a separate plugin. This means that it's not integrated into the theme, unlike previous Qode frameworks.
Some of the pivotal points we wanted to establish with the new framework were element modularity and the use of object-oriented programming. In essence, our new framework consists of a wide range of carefully created elements which exist independently of one another. These elements then come together to form a compact whole. This makes for easy theme maintenance and keeps everything as transparent as it can get.
Fully Flexible and Stable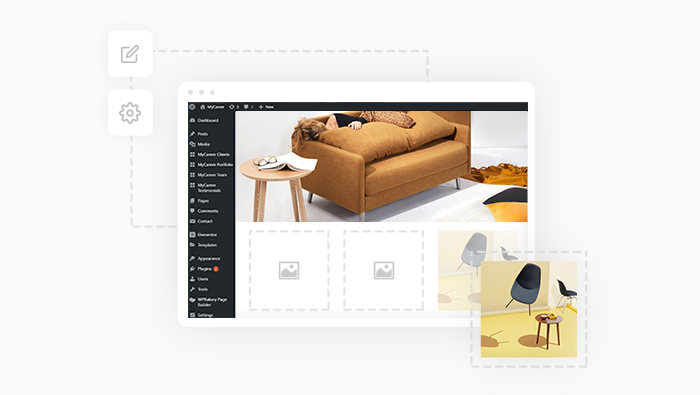 We created extra room in terms of flexibility as well – it was our intent to allow our users to customize with ease and to their heart's content. We included a huge number of hooks for countless actions and filters in our themes to keep things fluid and clear. This adds a crucial layer when it comes to the ease of customizability.
Moreover, this way we made some significant improvements concerning general stability. Users will no longer have to worry about a single thing getting lost or overridden after installing the latest plugin or theme update. The new framework ensures that any changes made remain safe and saved.
Top Performance and Optimization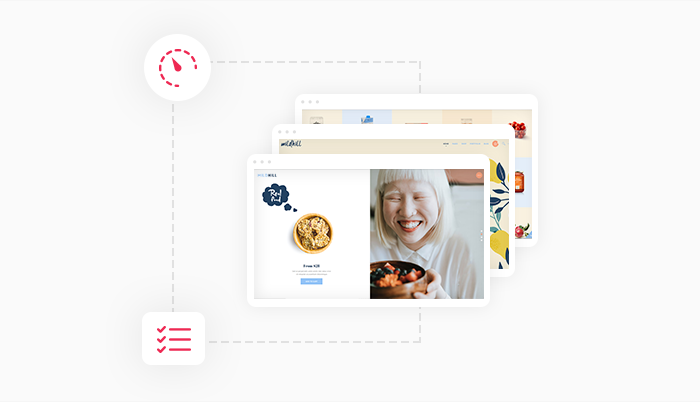 We also put a great amount of effort in the overall framework performance and optimization. We moved away from using WP AJAX, which we relied upon on previous frameworks, and opted for the more modern solution – WP REST API. This option is much snappier and straightforward in terms of development and debugging processes.
Our new framework offers quite a few useful new features to boot. It boasts a brand new grid system; grid size can now be customized for every individual responsive stage on all list elements in themes, including portfolio lists, blog lists, and many more.
Clean Dashboard and Instant Option Search
The dashboard interface has also been redesigned. Now it bears a recognizable Qode Interactive touch, with the clean and stripped-down visual approach firmly in the forefront. We made sure to keep the option arrangement and the general dashboard layout simple, coherent and intuitive.
On top of the updated look, our customers can now easily look up any option by using the admin search found in the dashboard. All it takes is typing a name or a keyword corresponding to an option in the field located at the top of the global theme options section. The search results will show up instantaneously; there's no loading process involved.
Multiple Page Builder Compatibility
Another significant improvement we included with the new framework is the possibility to add compatibility for other page builders. In the past, we relied on the WPBakery Page Builder – our themes were, by and large, built using this plugin. However, the new framework can also be adjusted to work with the Elementor WordPress Page Builder. This essentially means that we will be offering a bit of variety to our customers when it comes to page builders, and some of our upcoming themes will be built using the Elementor Page Builder plugin. We plan on expanding the list of compatible plugins in the future.
New One-Click Import Module
One more innovation is the completely rebuilt import module. As its name suggests, our one-click import feature allows users to import the demo content quickly and in a fairly direct way. The process has been fine-tuned compared to its previous versions, and now it is far less demanding on system resources, resulting in greater overall stability. Another significant element of the new import module is the addition of the System Info section – here, users can get a neat overview of their current server and theme configuration. In case there are any aspects which fall behind the theme requirements, a notification specifying current values as well as the minimum required parameters will be displayed here.
The First 8 Themes on the New Qode Framework
We've already released 8 themes on the new framework, so make sure you check them out below. And from now on, all our future themes will be built using the Qode Interactive Framework 3.0. We hope you find our new themes and their driving force, the powerful new Qode Interactive framework, as enjoyable to work with at least as much as we found it satisfying to build them for you.