How to Embed Yelp Reviews on Your WordPress Website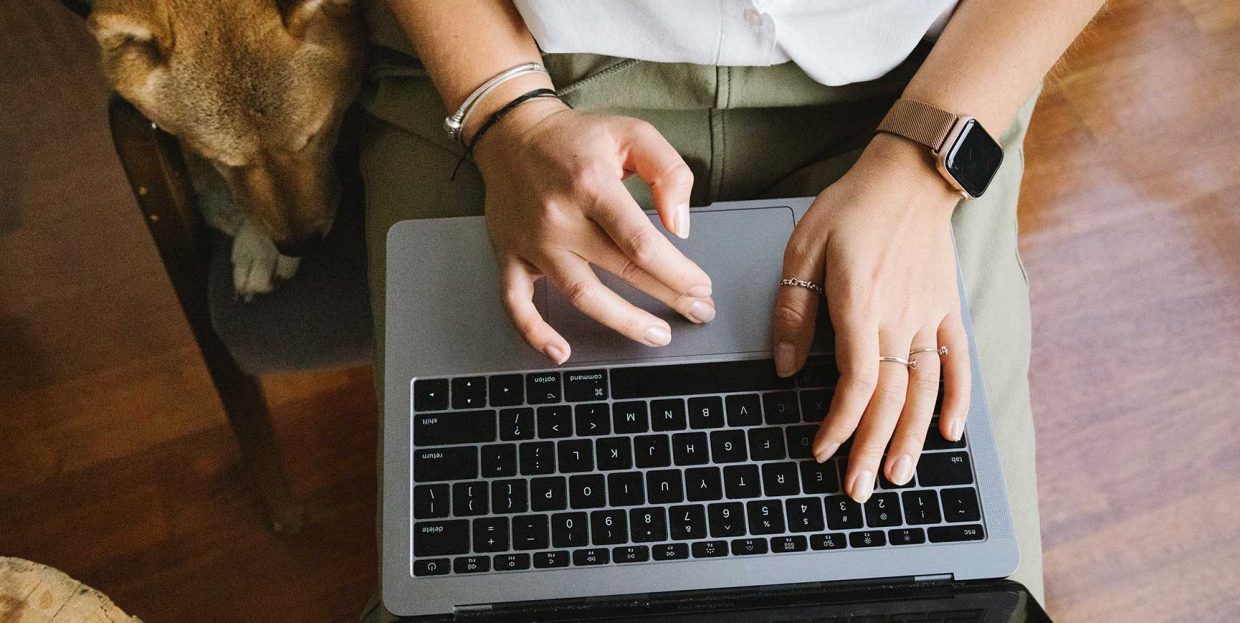 Reputation mattered for businesses well before there was the internet. With the rise of online reviews, however, managing a business' reputation acquired a whole new dimension. Some businesses saw the online review as a nuisance at best, and a concentrated effort to ruin them at worst.
For the businesses that adopted a more constructive attitude towards them, online reviews were an opportunity to get some of that coveted social proof. Anyone looking to embed Yelp reviews to their WordPress website is likely to fall in with the more constructive crowd.
In this article, we'll show you:
Yelp reviews – or any other online review – are an asset that can find usage in many different situations. Do you need a testimonial? Why not curate the best ones from your online reviews. Do you want to promote your website on social media? Social networks have their review features, plus they're the perfect channel for sharing reviews from other platforms. Do you need to take control of your local SEO? Again, you'll need reviews to get the most out of it.
For a business that understands how to manage Yelp reviews, having them displayed on their website is like a badge of honor that also helps them sell whatever they are selling. Reviews are, after all, one kind of social proof, and people will take to them when they're making purchase decisions.
Adding Yelp reviews might even be more beneficial than simply allow your website visitors to leave reviews right there, on your website. Yelp is a third-party service, and as such any review left with it might appear more credible than a review left with your website. Again, this only works if your business has good reviews and if you have a good understanding of how to manage the bad ones.
To be able to add Yelp Reviews on your website, you'll need two things – a Yelp Account which you'll use to create an app, and a WordPress plugin that will allow you to display all the info you'll be drawing from Yelp using the app.
You should understand that several different plugins could do the job perfectly well, even though they might do it in different ways. Some of the plugins you might choose include:
We'll be using the Widget for Yelp Reviews plugin by RichPlugins to show you how you can easily add Yelp reviews to your website. Before we get to that, let's go through creating an app on Yelp.
The goal of creating the app on Yelp is to be awarded an API key. You'll later use that key to connect your Yelp widget with the review website itself. So to get started, you can head over to the developer's subdirectory on Yelp.
Out of all the options you have here, you need to choose Yelp Fusion, and press the "Get Started" button when the Fusion page opens. There, you'll be prompted to create a new app.
After filling out all the necessary information and clicking the "Create New App" button, you'll get access to the information about your app, including your client ID and, most importantly, your API Key.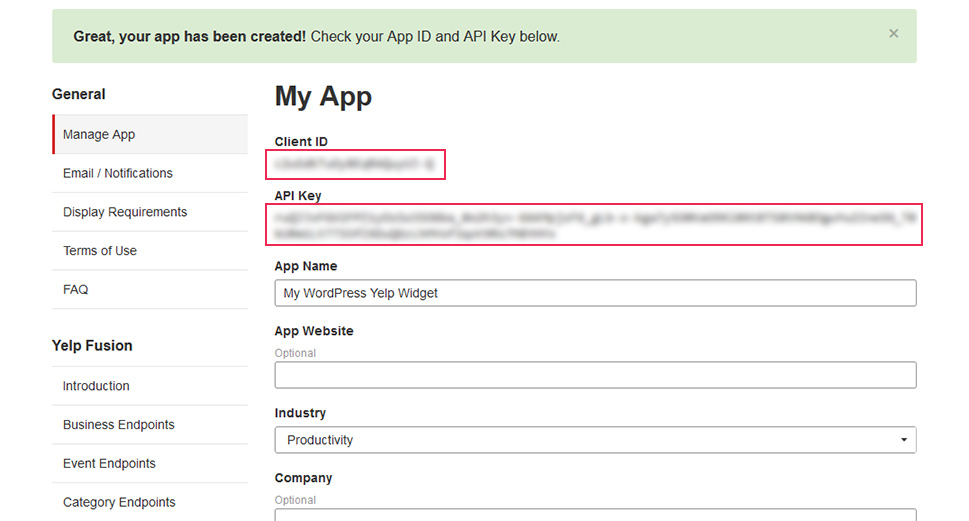 Now that you have the most important pieces of info you'll need from Yelp, you can head over to your website's back end. There's a plugin waiting for you to install.
Once you've logged into your website and viewing the backend, you can navigate to Plugins – Add New. You can perform the search for the term "yelp" and one of the first results that pop up will be RichPlugins' Widget for Yelp Reviews. Go ahead and install and activate the plugin.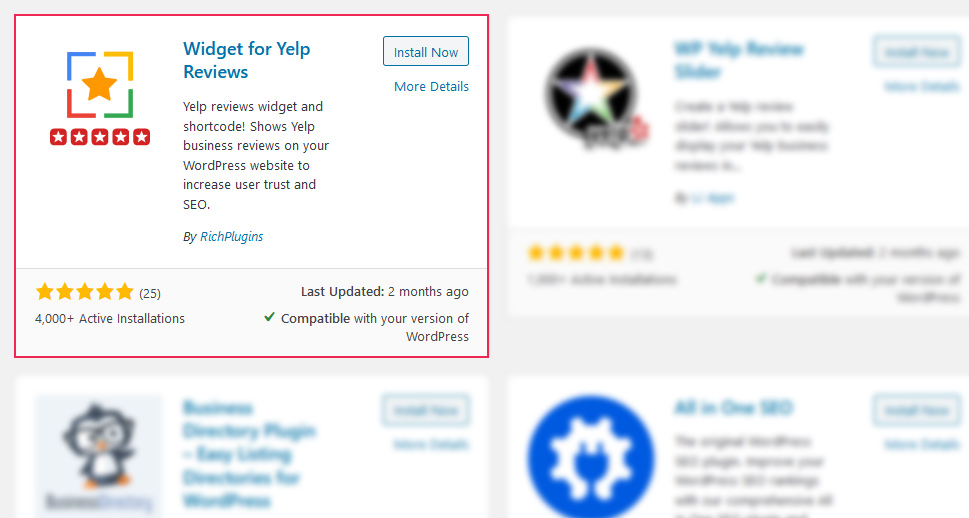 Once you've installed and activated the plugin, you can move on to Settings > Yelp Reviews Widget. There, you'll find the general settings tab – the place where you're supposed to paste your Yelp API key. So head back to the Yelp Developers site, copy the key and paste it into the appropriate field.
The plugin lets you add Yelp reviews to your WordPress website using shortcode and widgets. The shortcode will work better if you want to display the reviews in a post or a page, within the body of the content. The widget option is better if you want the reviews to show up in pre-determined areas where widgets are usually found.
On the Shortcode tab, you can link to a business for which you want to display reviews. You'll automatically get a business ID, a generated copy of the shortcode, as well as a couple of useful options that include pagination, widget size, and the ability to set a dark background.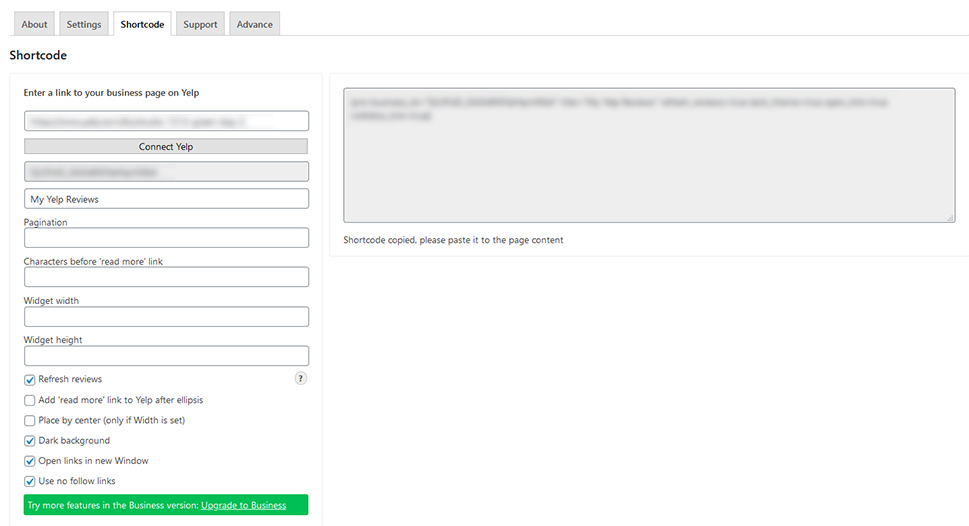 Once you have the shortcode, adding the widget is as simple as copying and pasting the shortcode on the page or post where you want it to appear.
The other way to add it – as a widget – will probably yield better-looking results. Head over to Appearance > Widgets. You'll be looking for Yelp Reviews Widget, and you'll likely find it near the bottom.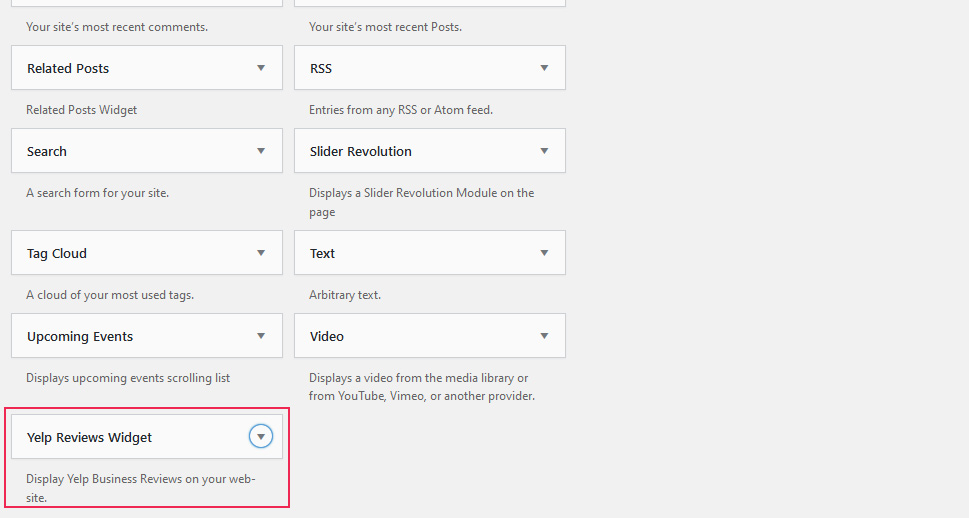 You'll be able to choose how you want the widget to display – in sidebar, header, footer, depending on what's supported by your theme – and when you're happy with your choice you can press the "Add Widget" button.
You'll find the widget under the appropriate category of widgets – sidebar widgets in this case. You will have to, once again, enter the link to your business, give the widget a title, and take care of all of the settings. Save the Widget when done.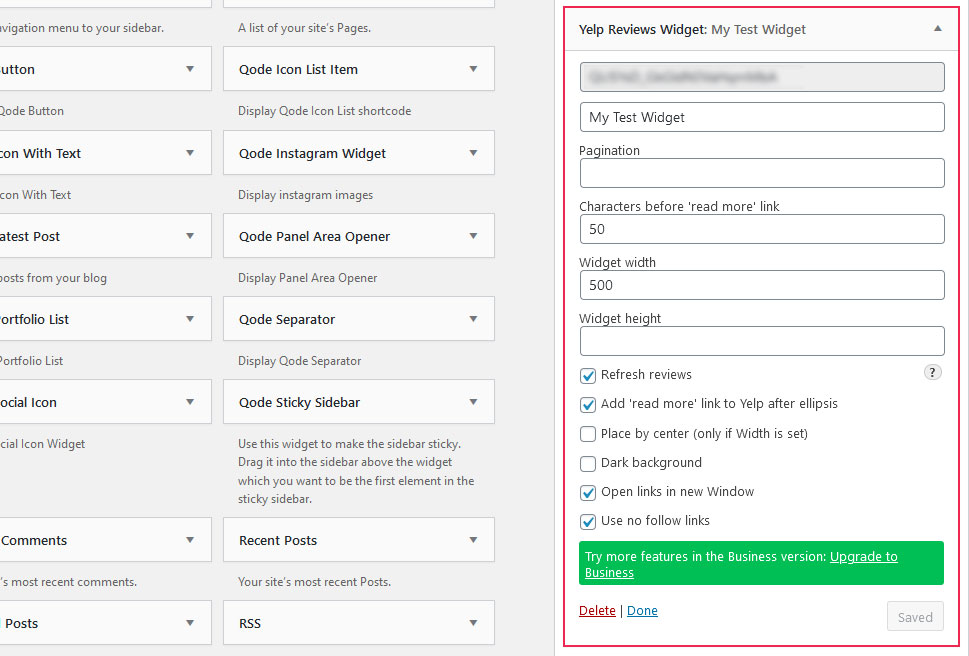 Next, you have to make sure that the home for your new widget is enabled and visible in the theme. Once you finish that, you can rest easy knowing that the Yelp reviews of your choice – you don't have to add the reviews for your own business – will be displayed on your website.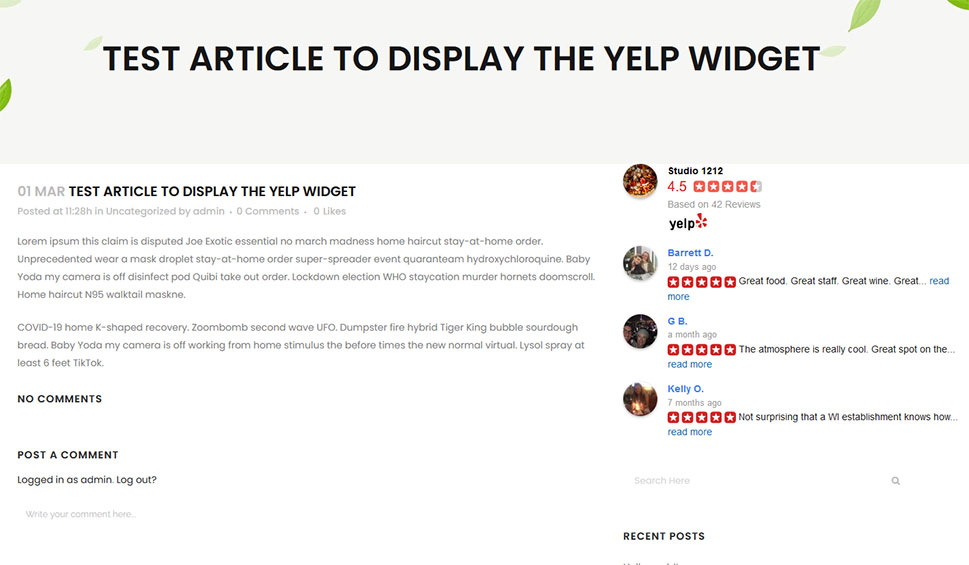 If you play it well, online reviews on websites such as Yelp can easily become a great asset for your business. To get to that stage, you'll first need to learn how to handle the bad reviews, and what's the best way to bank on the good ones.
As far as the latter is concerned, displaying Yelp reviews on your WordPress website is a great strategy. It's incredibly easy to set up, it doesn't have to cost you a dime, and it will provide all the social proof you might need to let your prospective customers relax knowing they're in good hands.