How to Change Post Type in WordPress
Every now and then, you may want to change the post type in WordPress. You could be in the middle of making a blog post and realize the content you've been working on should be published as a page. Even though you probably know the difference between pages and posts very well, we can all get carried away sometimes and choose inadequate post type for our content. So instead of starting all over again, you can simply change the post type.
The easiest way of going around that is by installing the Post Type Switcher plugin. You can use it to edit single posts or do bulk editing.
Changing Post Types with Post Type Switcher
Post Type Switcher is the most popular plugin of its kind. It's light-weight, simple to use, and it allows you to change pages to posts and posts to pages, as well as switch posts to custom post types and vice versa. You can use it before or after publishing content.
If you wish to change the type of a post that's already been published on your site, open that post and look for the Post Type option on the right side of the screen.
From the dropdown down menu, select the option you wish to convert this post to. Then you will be asked to confirm the change by clicking the "OK" button.
After that, all that's left to do is save your changes.
Alternatively, you can edit post type with this plugin without even opening the post. You just have to go to All Posts/All Pages, press the Quick Edit button, and switch post types.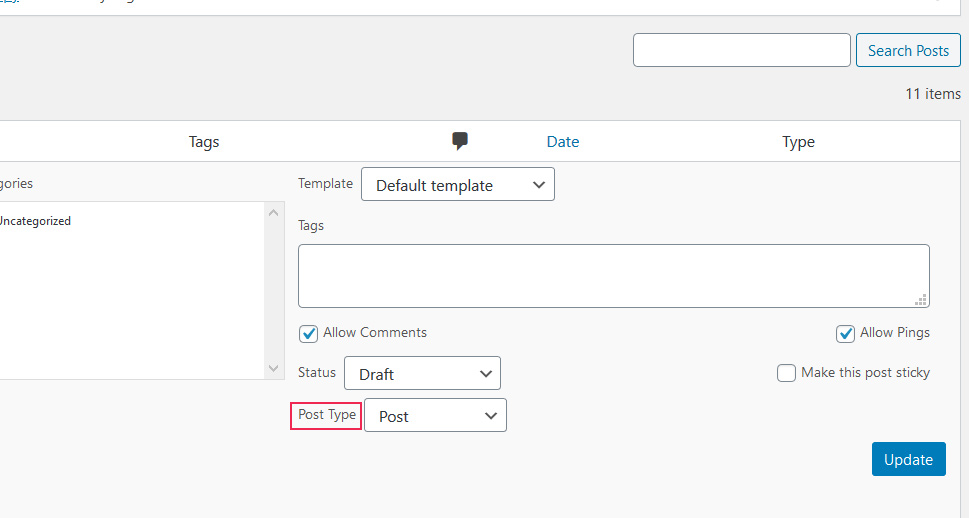 To bulk edit posts, select all the content that belongs to a certain type and then press Edit.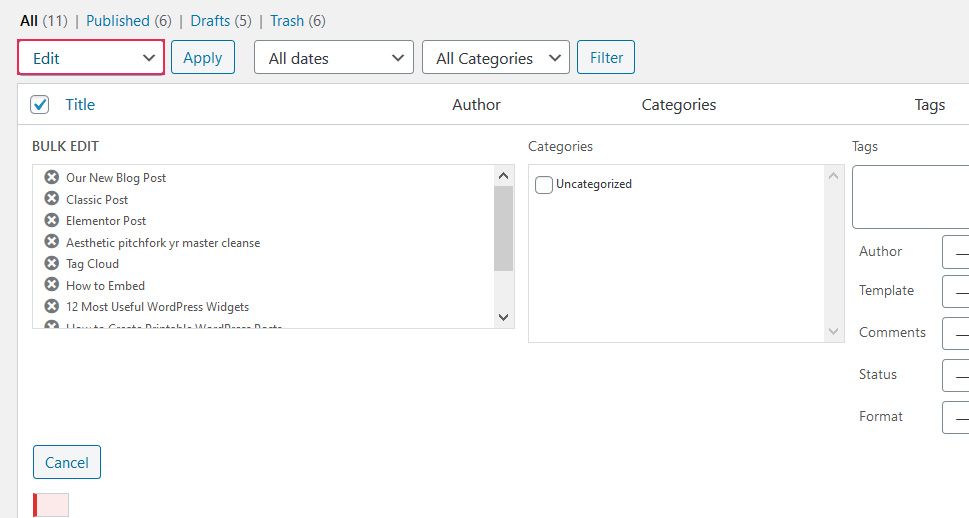 Then, look for the Post Type option and change post types.
Changing post types in WordPress is a simple action that requires little effort from the user's end. All you need is the Post Type Switcher plugin and you'll be able to effortlessly convert single post types and perform bulk actions.