6 Best Voice Message Plugins for WordPress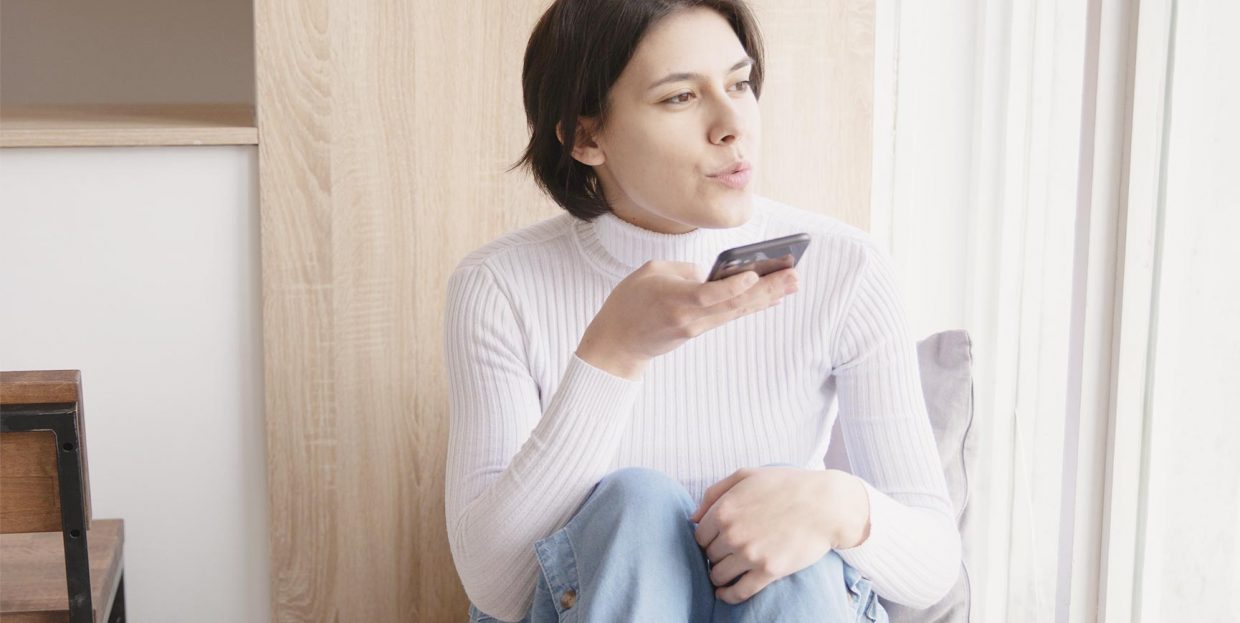 Are you looking to engage your visitors more comprehensively? A voice message functionality brings you a little closer to them – especially if your website is geared towards visually impaired people, who are more used to voice commands and audio-communication. Also, typing long messages using a phone is a pain. Talking into a phone? That's what they were made for! With a WordPress voice message plugin, you can hear what your users think not only in their own words, but in their own voice, as well.
Any avenue towards better visitor engagement is a good one, and potentially means a better user experience, while you get direct interaction from your visitors. Not only that: more comments also means a better SEO rating, which in turn leads to more visitors. Thankfully, there is no shortage of voice message plugins you can use to make yourself more approachable.
With SpeakPipe, you have an easy way of receiving voice messages from your visitors. SpeakPipe is an online service you need to register an account for, but their pricing plans allow for a free account, albeit with some expected limitations (both in number of messages and their length). Your visitors, on the contrary, do not need to have an account, or register, or anything – simply click a button and record a message for you. They can even listen to it and rerecord before sending it.The messages are saved as MP3s in case you wish to use them later.
The plugin itself is easy to install,and provides you with a widget you can customize to best fit your website's style. The plugin will also notify you each time someone leaves a voice message for you, so you can record and send a timely response. SpeakPipe also comes with free support, in case you have issues getting it to work on your website.
Heyoya is a free plugin which allows your users to leave voice comments in your comments section. You can have an unlimited number of voice comments, but the plugin is not limited to that. Heyoya also supports other audio (not exclusively voice), video and ordinary text comments. The plugin also comes with customization options so you can make it fit your website's style better, and social sharing options, to increase each comment's reach. And in case you want to avoid abusive content, Heyoya also comes with e-mail authentication and approval for each and every commenter.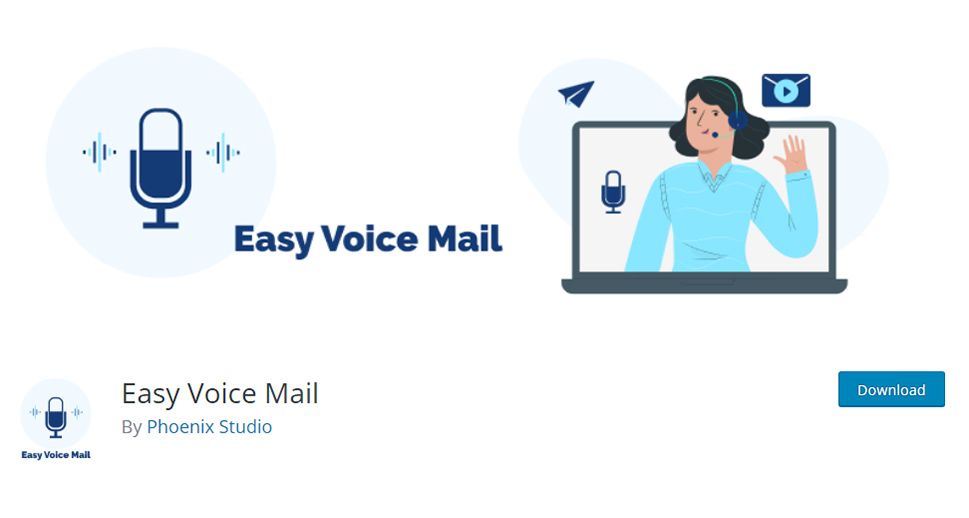 If you are looking for a free of charge, registration-free solution for your voice messaging needs, you should definitely check out Easy Voice Mail. Neither you nor your visitors need register with any third party service: they simply need to click a button and record a message, and you get an e-mail notification once they do. All your messages are stored on your website, meaning no outside library is used for storing or tracking calls. For extra safety, Easy Voice mail will only enable the microphone when recording a message. Bear in mind, though, that you will need to enable an https connection on your website in order to make it work.
Contacter is a premium plugin designed to make user feedback easy with audio messages. You can use this plugin to add a voice recording button to any widget-ready area of your website. The plugin comes with a contact form editor, which you can use to add contact form fields to the voice message. The look of the plugin is completely customizable, making it easy for you to fit it into your website's style and layout. Your messages are accessed from the WordPress admin panel, wherefrom you can download them or choose to convert speech to text.
The plugin uses Google's Speech-to-Text transcription AI, trained for over 60 languages, meaning you don't have to actually listen to each message in order to find out what it's about: simply skim them for triage and address the urgent messages immediately, leaving the others for later.
Another premium plugin, Cometchat is designed primarily as a text chat plugin, but it supports voice messages, video chat, and display sharing as well, depending on the package. As a premium plugin, it comes with a substantial price tag. We wouldn't recommend it if you are not interested in the entire package. The cheapest plan which allows voice messages also includes file sharing capabilities, social network login for Facebook, Twitter and Google, conference calls, role-based access, whiteboard, location sharing, and many more chatting and engagement tools.
This concludes our list of WordPress voice message plugins. Which one is the best? That depends. If you already have a Twilio account, why not try Joy of Text? If you are only starting to implement voice messages and aren't sure if they are what you need, try Easy Voice Mail or Heyoya. If you want a comprehensive chat solution and can spare the budget, maybe Cometchat is the toolbox you need. Be sure to double-check out each plugin's list of features before committing.
If community building is important to you, if you prefer audio communication with your customers or fans of your content, or if you simply want to open up another avenue of access to your visitors, a voice message plugin might just be the way to go.