7 Best WordPress Migration Plugins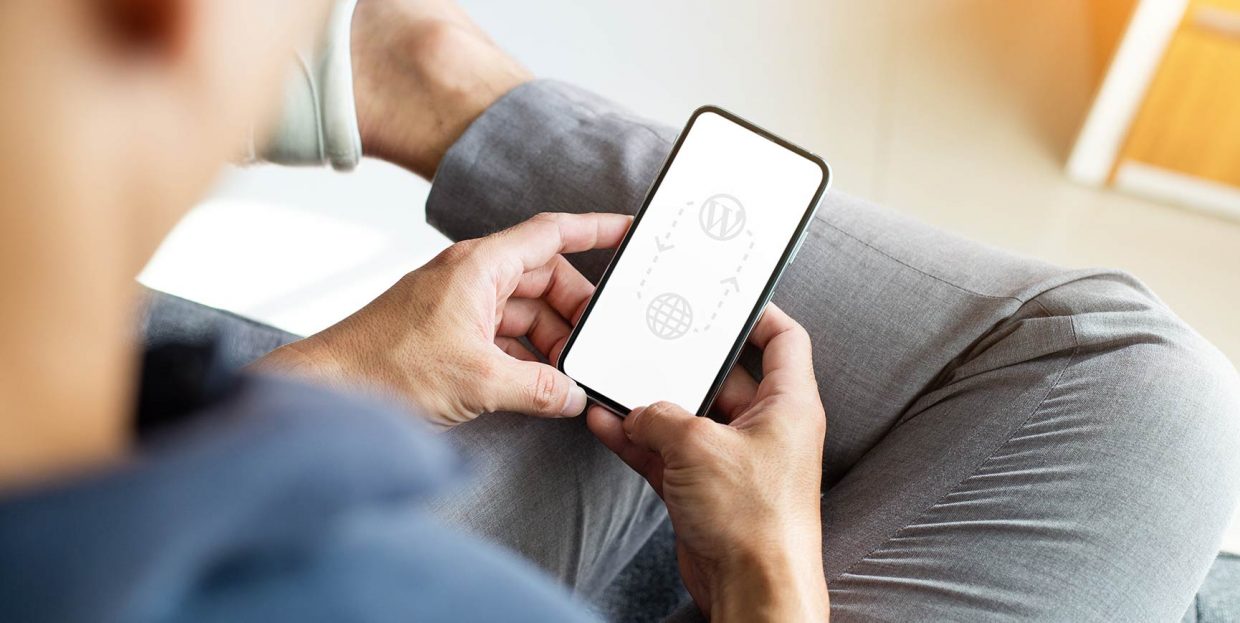 The relationship you have with your hosting company will change with time. As your website becomes bigger and more attractive, the hosting company might be slow to adapt to the increased traffic, leaving you hanging a lot of the time. Or they can just use the opportunity to offer you a new hosting package at a price point that will leave you with one simple thought – it's time to move on.
WordPress migration plugins are the types of tools you can use to take at least some of the load-bearing duties during the difficult task of migrating from one WordPress host to another. There are more than a few of them, and they've been around for a while so we can sort out the ones worth your time from the rest.
In this article, you'll read:
When choosing your very first website host, you'll likely be swayed by two things: promises of unlimited stuff, and a cheap price. The problem is that, as your website starts to grow and get more visitors, you'll notice limits on the unlimited stuff.
You notice there's a limit on your previously unlimited disk space. Your unlimited bandwidth becomes very limited as your neighboring websites on the server start to grow, too. Resources get capped, too, but not because there's a limit to them – it's because they're in constant use by someone else.
Moving to a better plan with the same host might be too expensive. It would make sense, in that case, to look somewhere else for a better hosting option – one that meets your needs, and does it at a price you can afford.
The good thing about most of the plugins on this list is that they've been around for long enough to have lots and lots of users and reviews. However, you should always make sure to check with your recipient cost, or the migration plugin itself, to see if it fits your needs.
In rare cases, a WordPress website migration plugin might cause conflicts and issues with another plugin you have installed. That's why it would be best to either contact the recipient host or the plugin developer for further advice. So without further ado, here are the seven plugins you could use to migrate your WordPress website. Just don't use them all at the same time!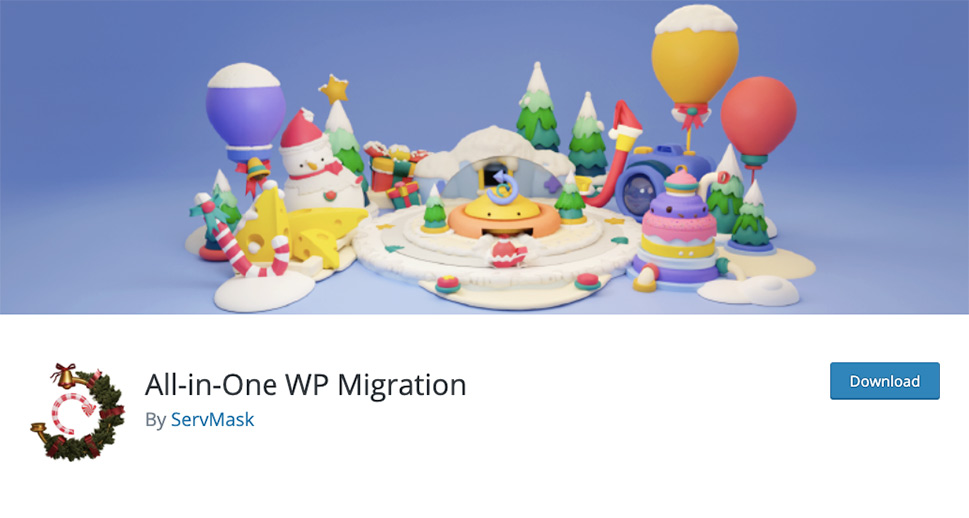 The fact that All-in-One WP Migration's core features are readily available for free shouldn't excite you too much – the plugin might be so good that you'll end up happily paying for the extensions. The plugin exports everything from your website that's worth exporting – database, plugins, media files, and even themes.
When it's time to upload your site to a new host, don't worry – if the host has a limit to the size of data you can import, All-in-One WP Migration will make your life easier splitting your data in chunks that are then assembled. And best of all, it will do so without any PHP extensions, and on any version of WordPress from 3.3 until now.
The features of the plugin include:
Free plugin perfect for people with no technical knowledge.
Drag-and-drop migration process.
A premium extension is available for cloud storage and multisite migrations.
The ability to migrate large sites.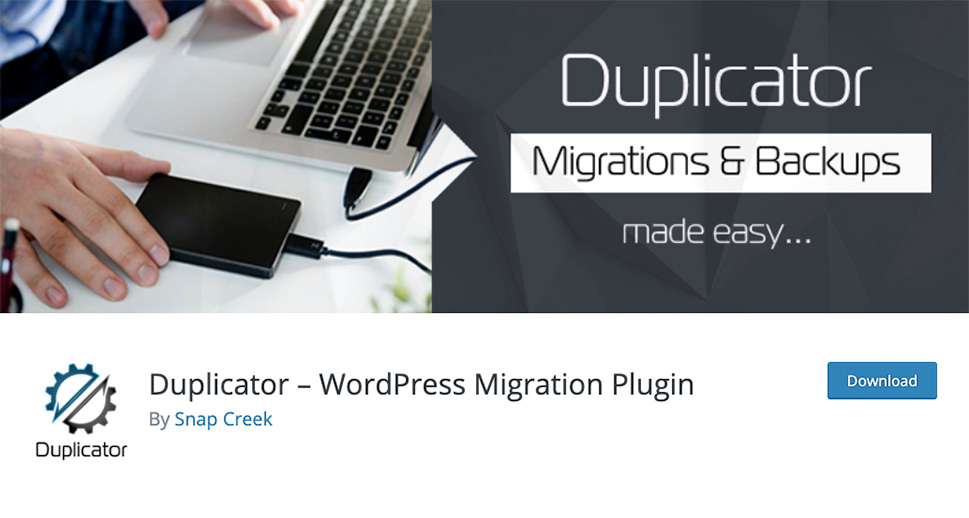 There's very little you can read about Duplicator that you probably haven't heard already. This is a very popular WordPress migration plugin with over one million active installations on WordPress.org alone. It managed to get to that position by offering migration, move, or cloning of websites with no downtime, the ability to manually backup whole sites or their parts.
And if you like what you get for free with this plugin, upgrading it can open a whole new world of options for you. You can schedule backups, for example, and a multisite migration option. Add to that drag-and-drop site overrides, cloud storage options, and support for managed hosts, and you've got yourself a strong contender for the best WordPress migration plugin.
The features of this plugin include:
Database and user creation in the installer
Connection to cPanel from the installer
Change domain names and update URLs
Duplicating a live site to a staging area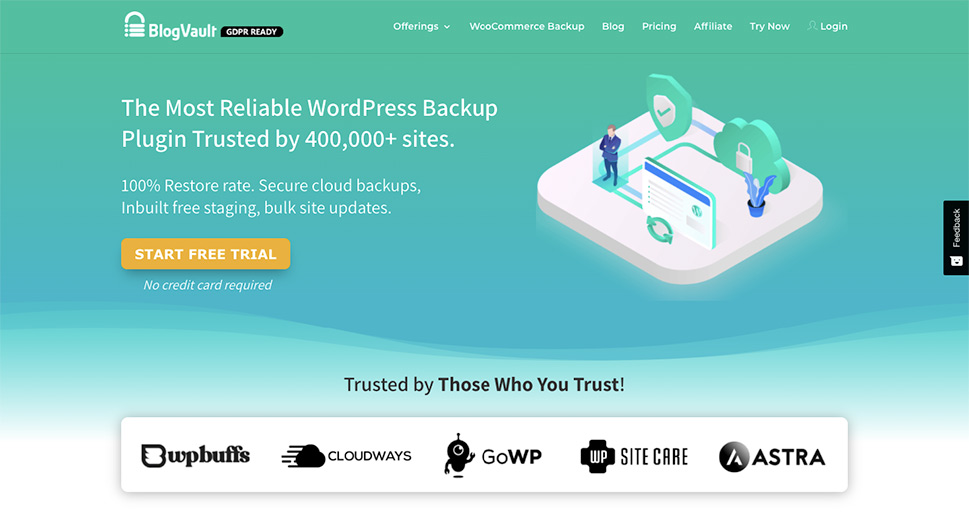 Another plugin that comes up often when discussing the best WordPress migration plugin, BlogVault is one of the superstars because it takes good care of your website from the start. Before the migration ever begins, the plugin will make sure your data is safely backed up on their servers, so you don't have to worry about that.
The plugin comes with built-in staging sites, allowing you to test the backup before proceeding further. When it comes to the migration process itself, you'll only need to pick a host, enter the FTP details, and start the process.
The features of this plugin include:
The especially useful staging area
Security features such as a firewall and malware scanning
Automatic rewrite of all website URLs
The folks at BlogVault might have felt inspired when they decided to create and let lose another WordPress migration solution, Migrate Guru. Migrate Guru is a free migration solution that comes with a couple of limitations you should understand right away – it doesn't support local migrations, as well as migrations on multi-site network sub-sites to a different domain.
Limitations aside, what you have in this nifty little plugin is website migration in four steps. First, you install it on the website you want to clone. Then install WordPress on the destination. Enter the details of the destination host. Press "migrate." With that, the vast majority of your job is done.
The features of this plugin include:
Partnership with, among others, Dreamhost
Support to over 5k web hosts globally
Real-time tracking and progress alerts
Zero downtime during migration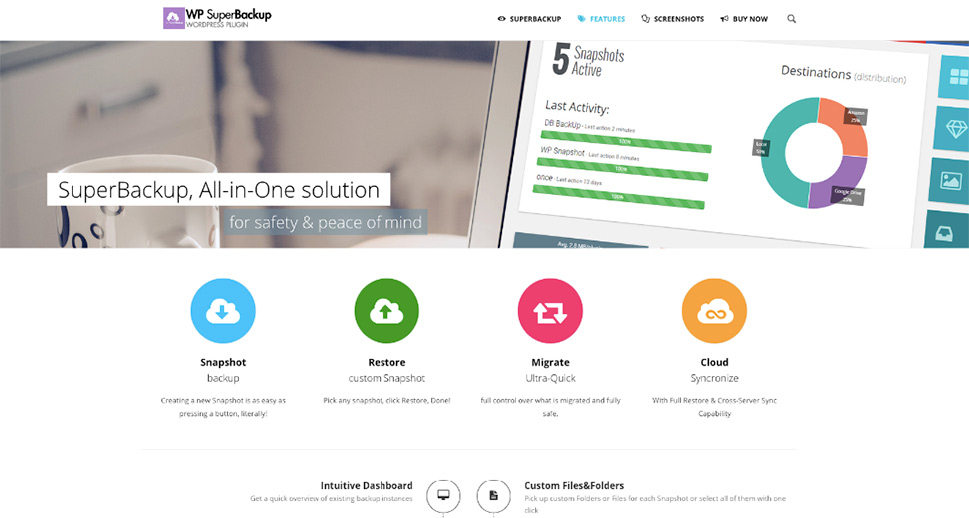 When you need tools that will make every aspect of backing up your website easy, Super Backup and Clone is just the kind of plugin for you. Granted, you'd have to look for it over on CodeCanyon, but you'd get a great plugin that not only handles backups with ease but also assists with cloning and migration.
One of the best things about using this plugin to migrate your website is that it lets you choose whether you want to migrate the whole thing or maybe leave some parts behind. The multisite capabilities it has go both ways – you can migrate multisite into a single site and vice versa.
The features of this plugin include:
The plugin takes "snapshots" of your website
It uses a cloud connection for improving safety
It has multisite capabilities
Have you ever wanted to back up your WordPress website, restore the files, and then move it all onto a completely different location? That's just the kind of thing you'd be able to do with BackupBuddy. This plugins' main role is to backup your files and keep them safe, but it can play a couple of other roles, too.
You can either download the files on your own and install them manually on a different location, or you can use the dedicated migration tool which lets you take care of domain and URLs easily, too. And if you're a developer who needs to clone the website, you'll be able to do that, too. It comes at a price, though, as the plugin is paid-only.
The features of this plugin include:
Great URL replacement with migration
Advanced site protection features
Full suite of backup and restoration features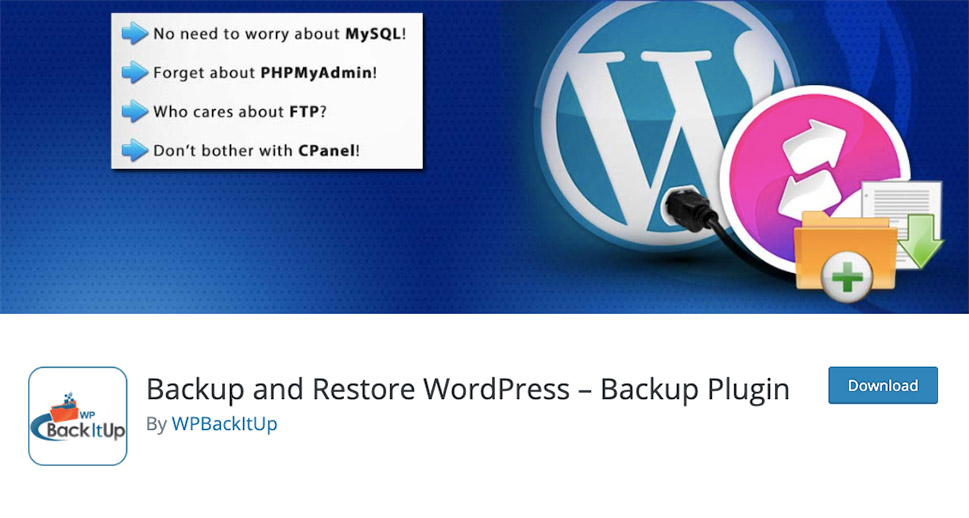 Need a way to neatly compress your website so you could back up more easily? WPBackItUp will let you do it. It'll make it easy – you won't have to fret about difficult configuration, you can customize what you want to back up, and you can perform a complete backup – database, plugins, themes, and everything else.
As far as migration goes, it's a premium feature with this plugin. It's one of many cool features that come with the premium version, which includes the ability to clone your website, import the backup from your dashboard, schedule backups, and do much more.
The features of this plugin include:
Site migrations if you pay for them
Backup scheduler as a paid version
Migrating your website is a crucial but frustrating process most of us never wish to have to endure. But as long as you're having to do it, you should make sure that you're armed with the right tool. They can mean the difference between hours spent pulling your hair in frustration and pressing a simple button and letting a program do everything for you. Ultimately, it's your choice.