10 Best Websites for Finding WordPress Remote Jobs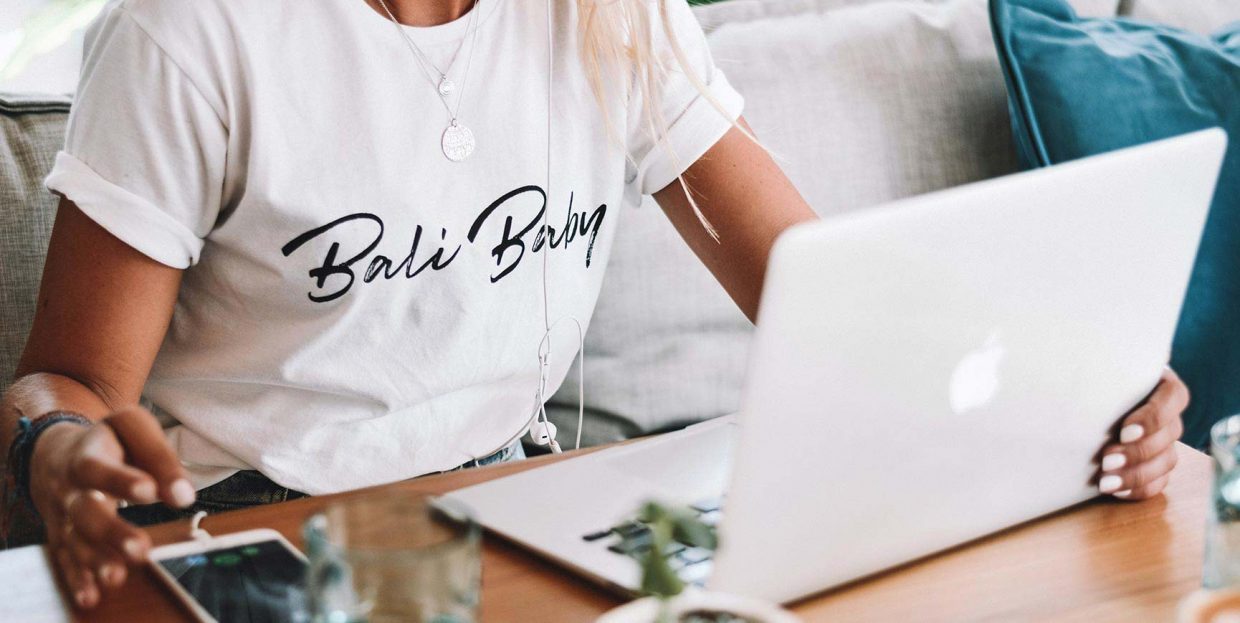 If you have WordPress-related skills, however, you can take a whole different route to earn money from WordPress. You can find WordPress remote jobs whether you're a programmer, a designer, or even a content creator. Since WordPress is such a popular platform, there are plenty of places where you can go to look for a WordPress-related remote job. So many places that you might need help to narrow the list down to the best ones.
That's what we did for you with this article! In it, you'll read about the ten best websites for finding WordPress remote jobs. The list we've compiled includes:
Career WordPress Themes
View Collection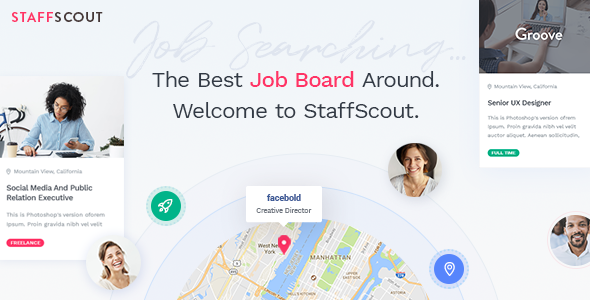 Job Board and Employment Theme
Transportation and Logistics Theme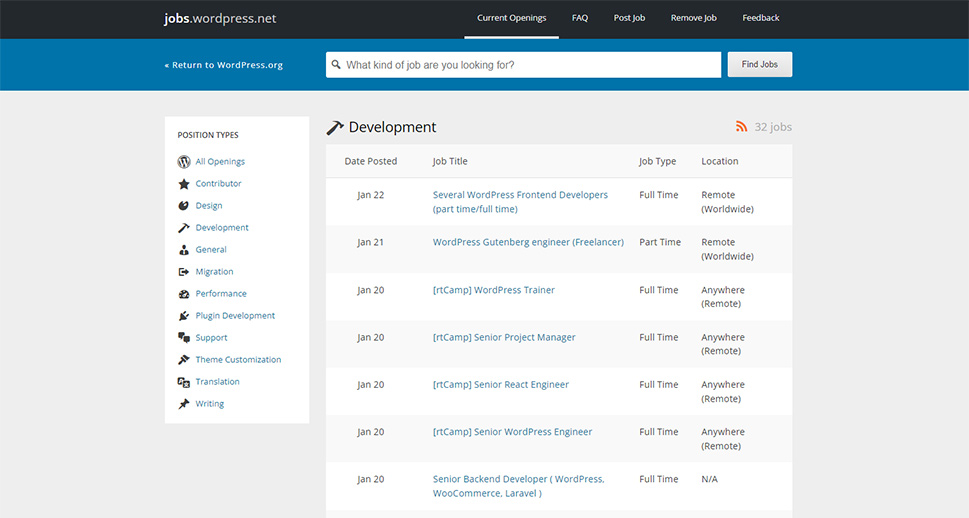 The perfect place to start a hunt for a WordPress job could be WordPress' official job board, jobs.WordPress.net. WordPress.net offers you a searchable database of jobs. The jobs are all moderated and approved before going online, so you know that the jobs you'll find there are relevant to WordPress.
You'll find that jobs.WordPress.net separates jobs into several categories, including support, general, plugin development, performance, migration, design. Some categories are more in demand than others, with the more creative categories being the ones that see less demand. When you find a post that you like, you should contact the person or business that posted it directly via the contact information they left in their posting.
Built in 2010 with the mission of bringing together companies that need talent that knows WordPress and said talent, WP Hired is one of the most popular websites where you can find WordPress-related jobs. The jobs listed there are in the United States or the United Kingdom, and they're a mix of full-time, part-time, temporary, internship, or freelance positions.
For some jobs, you'll be able to apply right there on WP Hired, while others will have you apply on third-party websites. Either way, you won't pay anything to use WP Hired, and you'll have the ability to search the database by keywords, regions, and position type.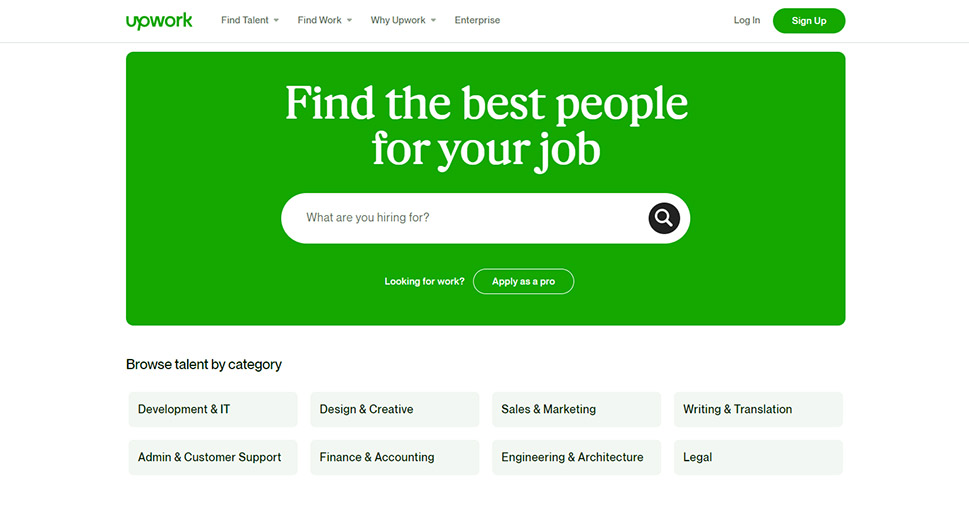 When it comes to general online labor marketplaces, there are none bigger than Upwork. A product of a merger between oDesk and Elance, Upwork dwarfs all the other marketplaces by the sheer number of jobs that get posted there. That advantage, however, is balanced by the fact that there's plenty of people applying for the jobs, too, making the application process resemble a race to the bottom.
Upwork has been taking steps to improve the downside of the business model, and it's still a place where you can find a listing from serious companies. The platform offers a variety of services, including applying for the job, holding payments in escrow, and time-tracking for hourly projects. Upwork is generally free to use, but there is a paid plan, and the platform takes a percentage of your earnings regardless.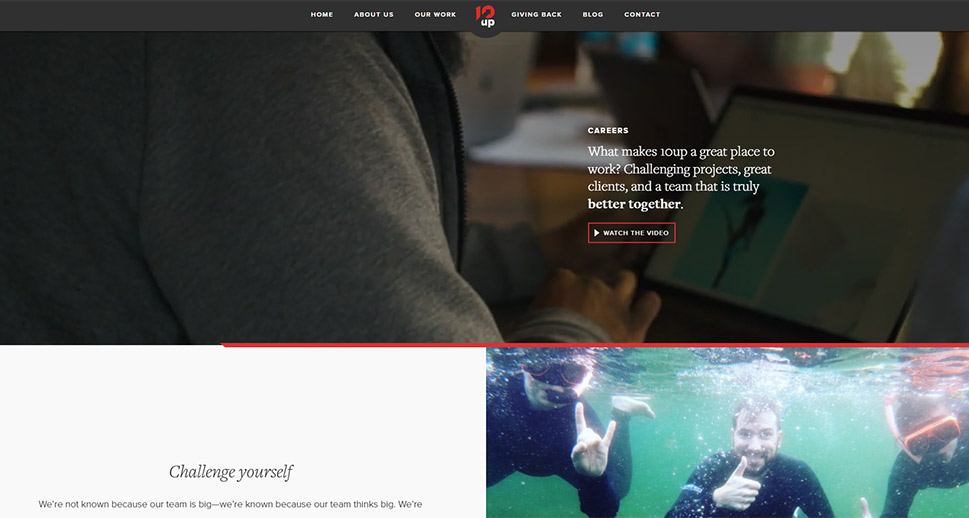 Besides job boards and online labor marketplaces, going directly to design studios or development agencies is a step people usually make when hunting for WordPress-related jobs. Many businesses are looking for talent, and 10up is among the better-known ones.
10up offers work with a globally distributed team, so you'll have the opportunity to work with colleagues from around the world. The company offers a full slate of benefits and is always looking for new people to join their teams. You'll usually find quite a diverse group of openings on their website.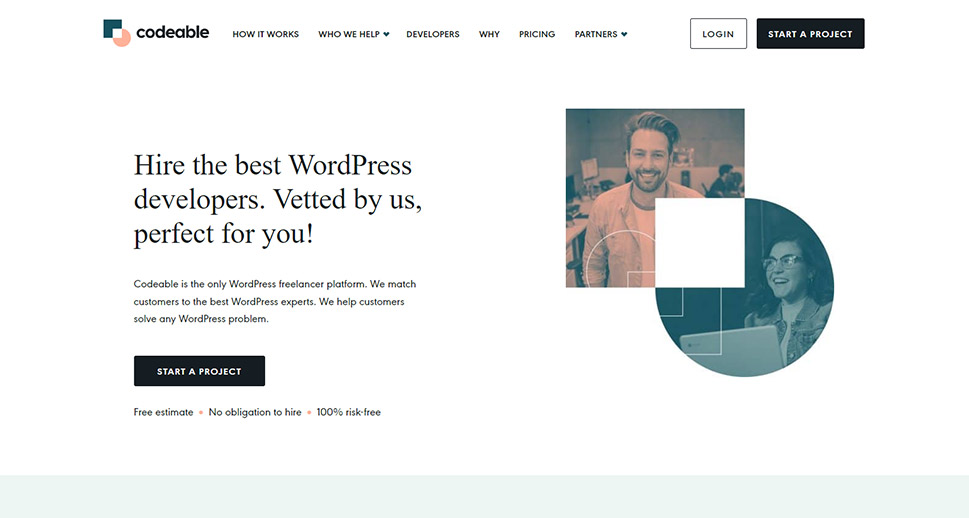 As far as exclusive WordPress developers job boards go, Codeable is the one you should aim to get into. It's a platform that is heavily designed to make it as trustworthy and valuable to people who have WordPress projects that they need talent for. This means that you, the talent, need to be a real expert with a proven track record to get in.
The expert pool on the website is just over 500-strong, and you'll need to go through fairly rigorous testing to join their ranks. Why would you want to do that? Well, if you pass, you'll become a member of an exclusive club of WordPress experts, and you'll have access to jobs where there's no race to the bottom. Codeable also offers support and coaching, and a pretty decent minimum hourly rate.
If you're the type of person who knows enough about WordPress to be looking for a WordPress job, Automattic is a company that doesn't need an introduction. Its track record is well known, as is its ethos and the way they work. Even though there are more than 1,700 people already working for them, Automattic is always looking for more.
You can find all sorts of openings at Automattic. There are tons of engineering jobs open usually, some design jobs, or business and development jobs if that's something where your skills lie. There's even a position called happiness engineer – and who wouldn't want to engineer happiness for a living?
A platform that's a staple of the gig economy, Fiverr has come a long way since the days people used it to post the things they'd do if someone paid them five dollars. There are still those kinds of posts on the platform, but there are also other kinds of posts, like the ones you'd make if you were looking to work on a project.
Fiverr's premise is that you'd post the service you provide and a price, and then people who need services can browse the pool of freelancers and choose the one they'd like. It's a different approach than that of Upwork, and certainly a whole other beast from Codeable, but it might be worth checking out.
Are you a designer looking to work on WordPress-related projects? You've probably already heard about Dribbble, the designer-only job board that puts you in touch with potential clients for your services or buyers for your products. Either one of the two can be related to WordPress, you know.
Dribbble makes it easy to find freelance work as a designer or creative – it's as simple as receiving an email with a digest of the projects you might be interested in. On the other hand, you can choose to upgrade to Dribbble Pro or Pro Business plans, starting at $5 per month, and enjoy a variety of additional features and services that include an upgraded profile, the ability to sell goods, or creating a team profile.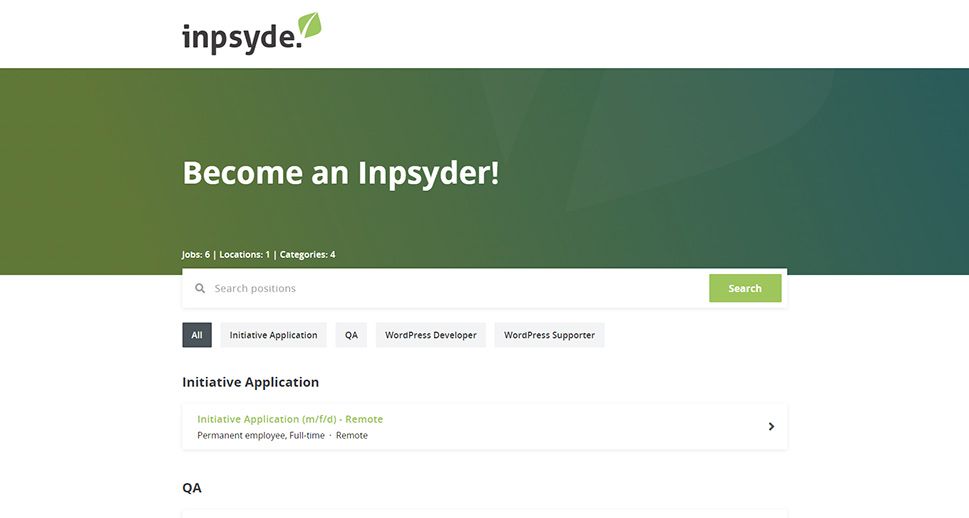 If you're looking for a European company to work with on WordPress-related projects, look no further than Inpsyde. Germany's biggest WordPress agency has everything to offer – website relaunch services, consulting and conception, online shop optimization, SEO, web design, and more.
Can you see yourself doing one or multiple of those things as a member of a remote team? Add Inpsyde to the list of websites you track. They often have a couple of openings for developers and support staff.
We'll close out the list with the professional's social network of choice, LinkedIn, and its space for job hunting – LinkedIn Jobs. LinkedIn has long been a staple in the professional circles for networking, facilitating plenty of hirings whether it meant to do it or not.
With LinkedIn Jobs, the social network gives employers the tools to reach great talent – like yourself – on a network where most of the global talent has a profile. You'll be able to find plenty of jobs there, and don't be surprised if someone reaches out to you with a job offer.
Having WordPress-related skills means that you'll always have a job opportunity within your reach. If you're of the entrepreneurial spirit, you'll be able to build a WordPress website and use it in one of the many ways that can lead to securing an income.
If you want to avoid all the hassle of starting your own business and you just want to work, you'll find more than enough opportunity for that, too. The web is full of all kinds of sites where you can find WordPress-related jobs with arrangements that suit you the most.