8 Best Markdown Editors for WordPress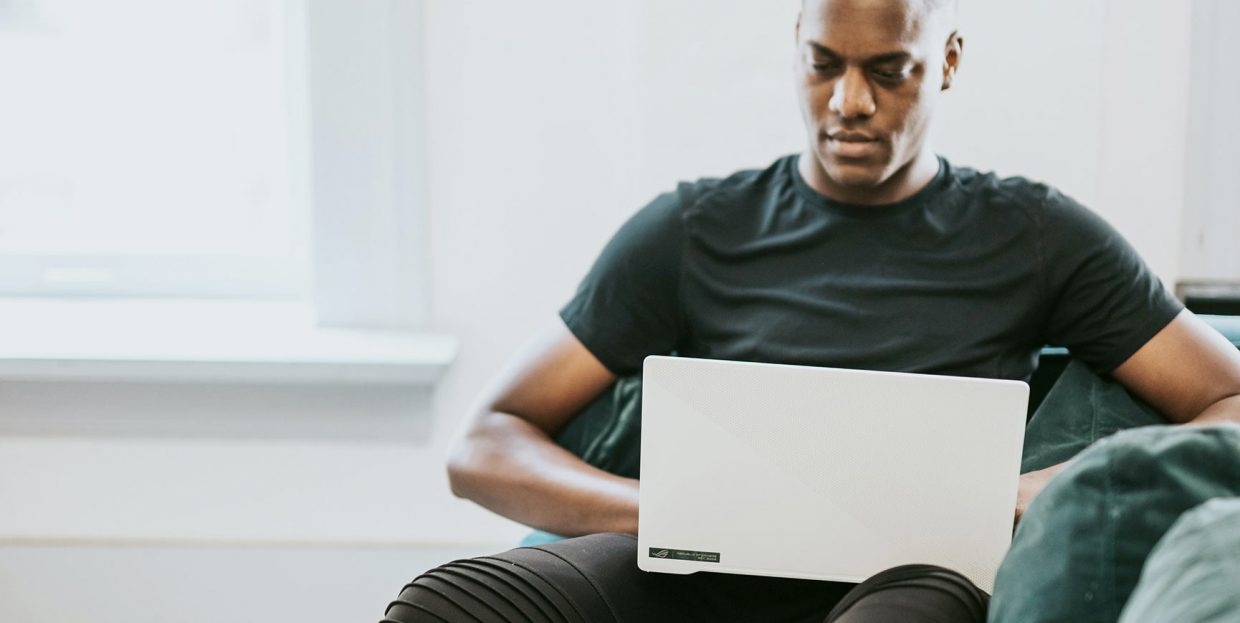 Whether you use it to take notes or to create content for your website, there's no denying the simplicity and ease with which you can use Markdown. The markup language was built to be accessible, after all, and the fact that it's portable, platform-independent, and widely supported didn't hurt its adoption rates, either.
Too bad, however, that WordPress core doesn't come with Markdown support. It being WordPress, however, you can easily find a way around its limitations, especially since Markdown files are so easily translatable into HTML-structured files. All you need is a way to do it – and that's where the Markdown editors can help.
In this article, we'll cover: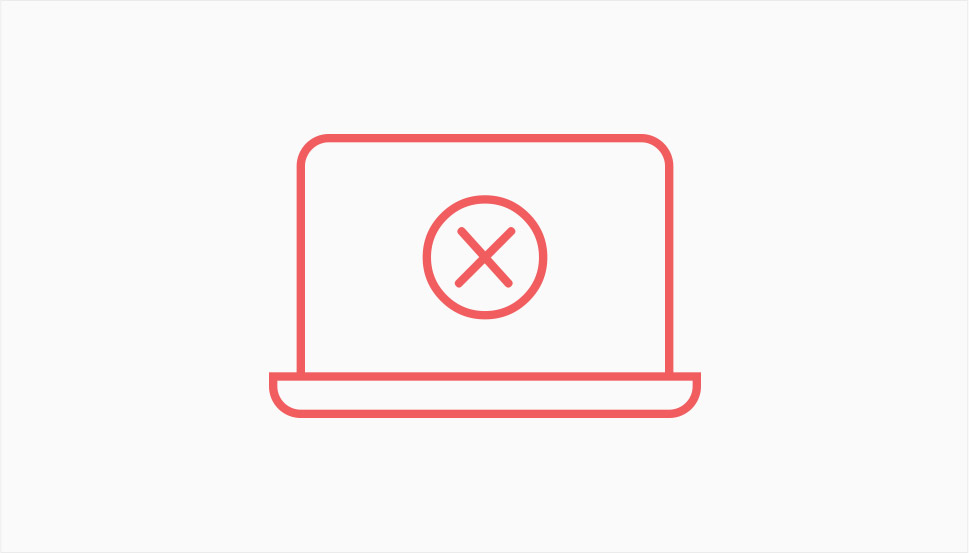 Markdown is a markup language – a type of system that lets you choose the formatting for your writing without having to press the "bold" or "italic" or any other icon. Markdown does the same thing as HTML, another very popular markup language, albeit in a different way.
For example, if you'd like to write text in italics using HTML, you'd write it like this:
Markdown is a <i>lightweight</i> markup language.
In a program that supports HTML, that would be displayed like this:
Markdown is a lightweight markup language.
With Markdown, however, there are fewer symbols you need to type to achieve the same thing:
Markdown is a *lightweight* markup language.
This would also display the word "lightweight" in italics when viewed in a program that supports Markdown.
One of the biggest advantages of using Markdown is the fact that it's easy to write and read, even in a text editor that doesn't translate the formatting automatically. The syntax is minimally obtrusive, and the fact that you don't have to use tags might be refreshing enough to make you give it a spin. Plus, Markdown files are easily transferred into HTML files if you use a Markdown editor.
You can also find WordPress plugins that let you use Markdown in WordPress. We'll show you both the standalone, feature-rich Markdown editors, as well as the Markdown WordPress plugins.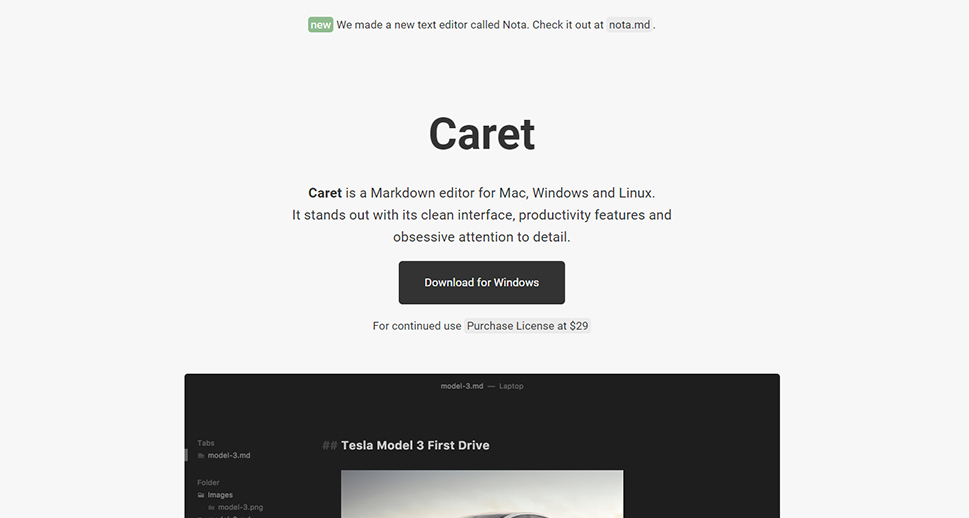 Whether you plan to work on a Mac, Windows machine, or a computer running Linux, Caret is a Markdown editor you can count on. With an editor built from scratch and a lot of features meant to help your productivity, this is a great tool for any writer who uses Markdown.
Caret is a kind of work in progress, always getting better. Its editor is, of course, the crown jewel in its offer. The features you can expect to encounter within it include assistance with elements such as tables or lists, auto-completion for life paths, code, or emojis, as well as context actions you can use to fix spelling mistakes or visit links.
Caret also features a powerful sidebar that lets you work with files and heading. Its Go To tool facilitates quick navigation. With different modes built-in, you can make the app conform to your current needs and styles. You can export your writing as HTML or PDF. Caret is free to try, and $29 to buy.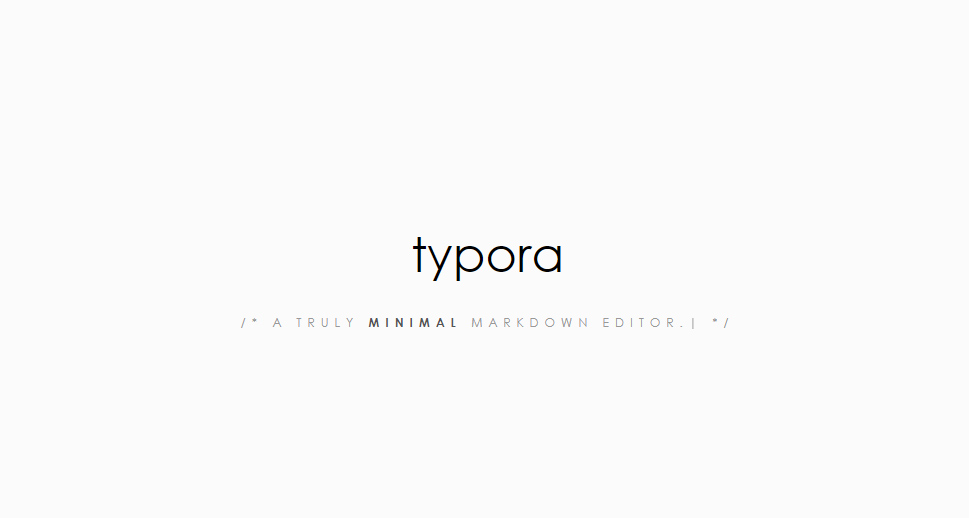 Another Markdown editor with beta versions for all three major operating systems, Typora boasts some of the cleanest writing and reading experiences you'll have working with an editor. One of the ways it achieves this is by completely removing a preview window and providing a real live preview in the working window.
Typora just might be the champion when it comes to putting you in the driver's seat and getting you writing. You can simply start writing right away, and then work out the formatting options later, using the menu bar. The editor makes working with images, headers and lists a breeze. However, it does the same for tables, diagrams, and mathematics, leaving its users with a sneaking suspicion that Typora might be used for all kinds of research papers, white papers, or case studies.
The goodness doesn't end there. Typora has features that will help you organize files, navigate your documents in a blink of an eye, monitor the word count, import content and export in every major format, and write using two different modes – focus mode which blurs everything except the line you're writing, and the typewriter mode which keeps the line you're writing in the middle of the window. And we still haven't mentioned custom themes – or the fact that, while in beta, the app is free to use.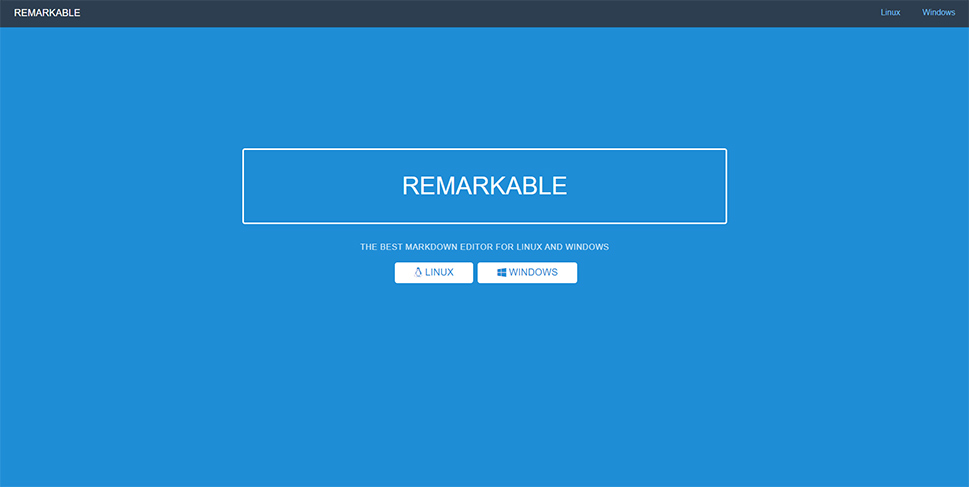 While waiting for the Windows version – currently under development – Remarkable offers Linux users a Markdown editor that doesn't lack any important features. Whether it's previewing your work, using Github Markdown, exporting your files, or styling your documents using CSS, Remarkable will facilitate it.
But if having a live preview and the ability to export Markdown text to HTML or PDF isn't all that you need – and why would it be – you can take a gander at many other great features packed in this Markdown editor. You'll have syntax highlighting to help your code stand out, customize the different views, enjoy the benefits of MathJax support, and stay productive thanks to keyboard shortcuts.
Remarkable is available as a free download. The creators give you the option to support further work on Remarkable through donations.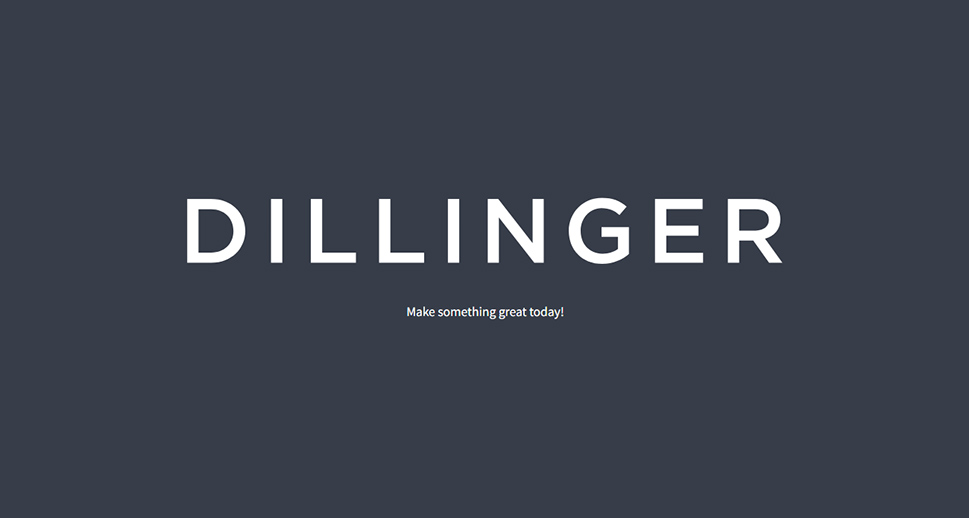 It would be hard to create a list of noteworthy Markdown editors without including Dillinger in it. This cloud-based editor is accessible from your web browser, and as soon as you visit its address, you'll be thrust in the middle of editing a document. Still, you might decide to give it a read first, as it contains some useful information about the app.
For example, you'll learn that Dillinger lets you import HTML files and convert them into Markdown. You can also drag and drop images – if you've connected your Dropbox account. Importing files from GitHub, Dropbox, Google Drive, and One Drive is a breeze, as is saving them. For Markdown and HTML files, you can simply drag and drop them, and once you're done editing them, you can export them as Markdown, HTML, or PDF files.
Dillinger is an open-source project, and it's free to use.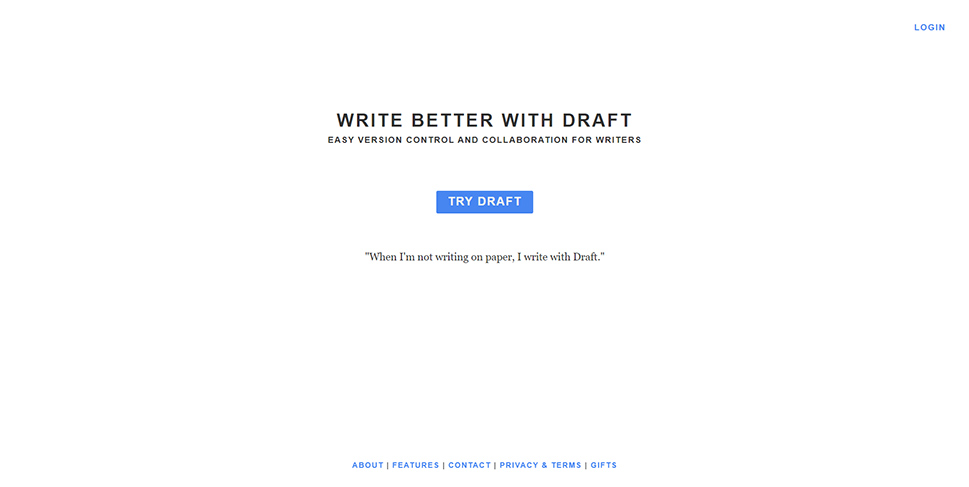 Sometimes, all you want to do is sit down, write something, and publish it for your readers to see. Other times, however, you'll want to have more people involved with the process. The unique selling point of Draft is that it's a Markdown editor that facilitates collaboration.
The things that make Draft special are its version control feature, which doesn't let people's edit affect your copy of the document. Then there's the ability to compare various versions of your documents and see how they changed over time. You can import documents from Dropbox, Evernote, or Google Drive, and export them to Blogger, Mailchimp, or your LinkedIn account. Draft even goes so far as to offer you tools you can use to transcribe audio or video files, and it doesn't stop with surprises there.
Few other editors come with analytics, but Draft does. You'll get to know what time of day works best for publishing your content, and how long your audience would like it to be. And if it just so happens that you want to draft whole websites – Draft will let you do it. All of it you'll get for free.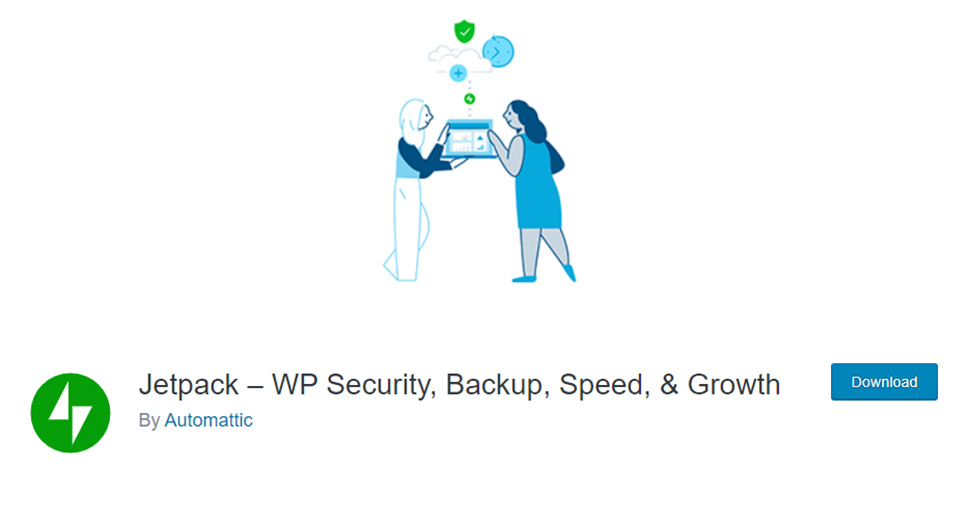 No conversation about plugins that pack a multitude of functionalities would be complete without the mention of Jetpack by Automattic. Self-described as "the most popular WordPress plugin for just about anything," Jetpack can help your website be more safe and secure, perform better, get more visitors, enable some advanced functionalities, and integrate your website with a variety of third-party services and plugins.
On top of it all, Jetpack also adds a Markdown block to WordPress' roster of blocks. Simply write Markdown text in it, or paste it, and it will be rendered perfectly once you preview or publish the page or post. If you're a fan of the Classic editor, simply navigate to Jetpack > Settings > Writing, and enable "Write posts or pages in plain-text Markdown syntax" under the Composing tab.
Jetpack comes at different price points, and you need to connect it to a WordPress.com account to work. The good news is that the Markdown editing options come with the free version of Jetpack – you can use them right out of the box.
If you don't want to use the ultimate jack-of-all-trades of WordPress plugins, you can opt for a genuine Markdown editor that comes in the form of a WordPress plugin – WP Githuber MD. Not that Markdown editing is all this plugin has to offer – but its functionalities strongly revolve around Markdown, as opposed to Jetpack.
What can you do with WP Githuber MD? For one, you can use the Markdown editor with live preview to create posts or pages. Next, you'll be able to convert HTML to Markdown using a tool designed with that purpose – after all, you're likely more of a fan of using Markdown than HTML. You'll have access to spellcheck, support for image copy-paste, a keyword suggestion tool, and many more interesting features.
WP Githuber MD is completely free to use.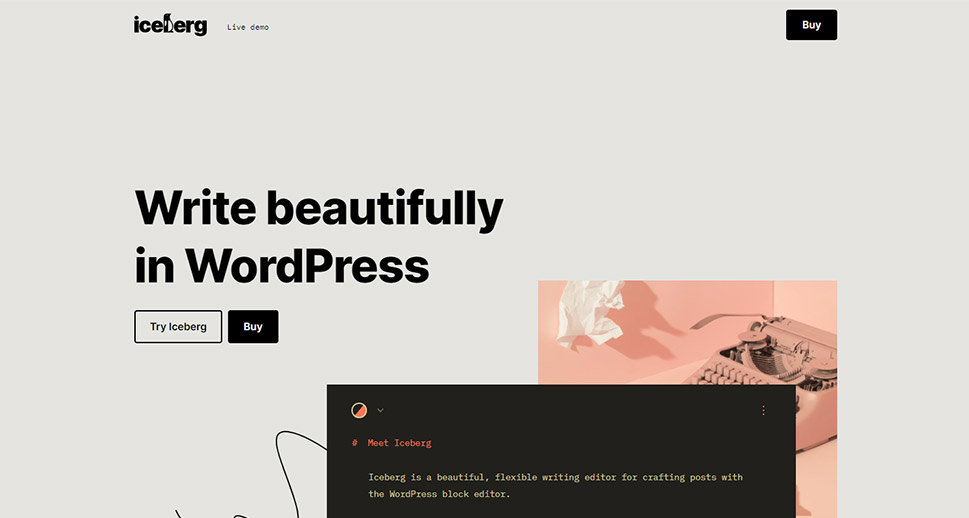 For any writer who is very particular with how they want their workspace to look and feel, even if that workspace is a WordPress post or page editor, Iceberg might look like a custom-made solution. Iceberg, although a Markdown editor, offers an experience, as well as the ability to easily switch between the regular block editor and a sleek, no-distraction, Markup editor.
The main premise of Iceberg is that, with a flip of a switch, you can turn your block-riddled post editing window into a Markdown editing space that looks more like a word processor than a post builder for the world's most popular CMS. Anything non-essential for the process of writing pretty much fades away, leaving you to focus on the task at hand – writing. Which can be done in Markdown. You'll also be able to pick between three color themes and use a variety of writing options you'd expect from a word processor.
You won't find Iceberg on WordPress.org, and it doesn't have a free-to-use option. You can start using it on one site for a $49 annual fee.
What Markup editor you choose to use will greatly depend on your budget, personal style, and the type of work you need to do. While this list contains some of the best picks on the standalone market and the crème of Markdown plugins, you might want to keep an eye out for new editors, even if they're still in beta. Who knows where one that does exactly what you need it to do will come up.