14 Best Free Video Editing Software for 2023
If a picture is worth a thousand words, how much is a moving picture worth? A recent study suggests that, in 2022, over four fifths of downstream internet traffic will be video content. This metric takes streaming services, which are booming right now, into account, but video sharing services have been a major part of online content for well over a decade now, with Vimeo and YouTube launching in the mid-noughties. Video is the future.
If you are reading this, chances are you are looking for a way into video production. And whether you're looking to up your video marketing game, or if you're considering starting video production as a hobby or to supplement your website, we got you. We will help you make those first steps into video production with our list of free video editing software solutions. Note, though, that video editing is a whole job in itself, and that no single piece of software will make you into a seasoned pro. The best we can do is give you a head start.
These are our top picks of free video editing software solutions:
Lightworks is easily one of the commonest and the most recommended pieces of video editing software for beginners. It comes with three plans, one of which is completely free (with login required every 90 days). The free version of Lightworks has all the basic video editing tools and lets you produce (edit and export) as many videos as you like, so long as the export resolution does not exceed 720p. Other features include a selection of titles, transitions, and effects, as well as some stock music.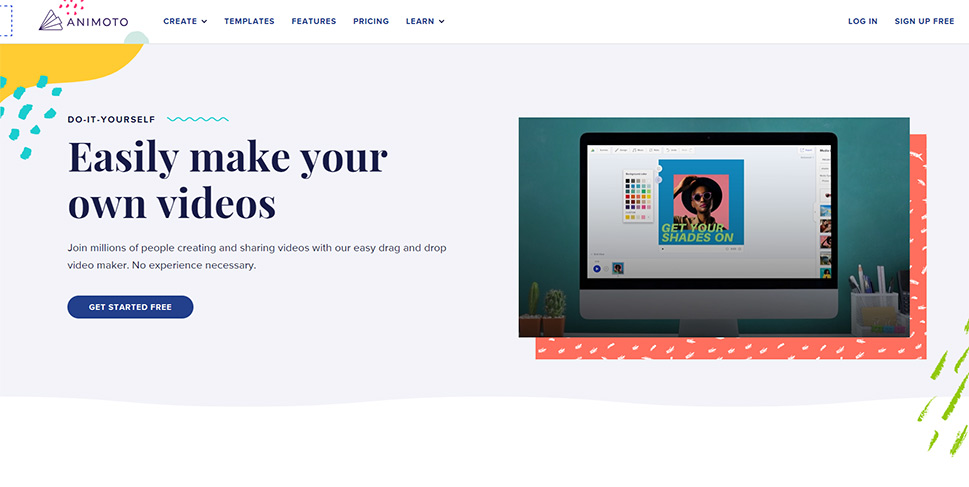 An online video editing service, Animoto lets you edit your videos in a cloud and using nothing but your browser. You can log in from any device, including mobiles, and quickly edit and share a video you have just taken. This is possible using Animoto's set of basic editing tools as well as several ready-made templates which conform to social media best practices. The free version of the service lets you create videos of up to 720 pixels in resolution, as well as use a small selection of fonts and stock music tracks. In addition, with the free version, you will not be able to remove Animoto branding from your videos.
VideoPad is a great choice if you are looking for a simple but effective video editor fit for personal use. You can very easily cut and paste video clips using a simple drag-and-drop interface, easily add music and voiceovers (including some from the editor's own library), and apply video and audio effects such as filters, ecoes, reverbs, and more. Additional features include video stabilization, chroma key, and even stereoscopic 3D. VideoPad supports exports of Full HD videos (1080p).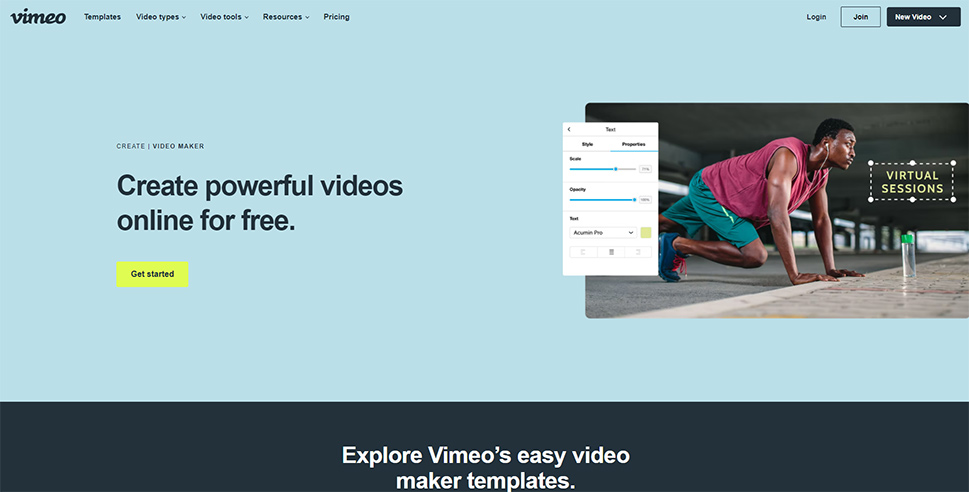 An online (no download needed) video editing service provided by Vimeo, the Vimeo Video Maker has you covered, unsurprisingly, when it comes to quick editing and formatting your videos for Vimeo, though you are by no means limited in terms of sharing options. You can use a number of ready-made, AI-assisted templates for tutorials, educational videos, ads, and many others, as well as a library of stock video clips and images provided by Vimeo. Also available are text and captions, transitions, overlays and more. All you need is a (free) Vimeo account, and you could be creating videos in minutes.
HitFilm Express is a tool marketed for beginners, which nonetheless offers some advanced features. Apart from the basic suite of editing tools, this solution also offers a library of visual effects (chroma key, lighting, distortion and others), motion tracking and animation, and plenty of other options. HitFilm Express also boasts an intuitive and easy to learn interface, and, in case you still get stuck, over 100 hours of free tutorials. If video resolution is a major consideration for you, HitFilm supports 4K video export, too.
Shotcut is a free and open source solution designed to work across multiple platforms. It supports all popular video and image formats and image sequences, and also supports the wide video format. It includes many video filters and transitions, as well as other visual effects, and a wide array of audio effects. Aside from the volume control, Shotcut allows you to mix audio across tracks, cross-fade audio and video, pitch shift to compensate for video speed changes, and apply audio filters with ease. The people behind Shotcut have also produced an extensive library of tutorials for all skill levels.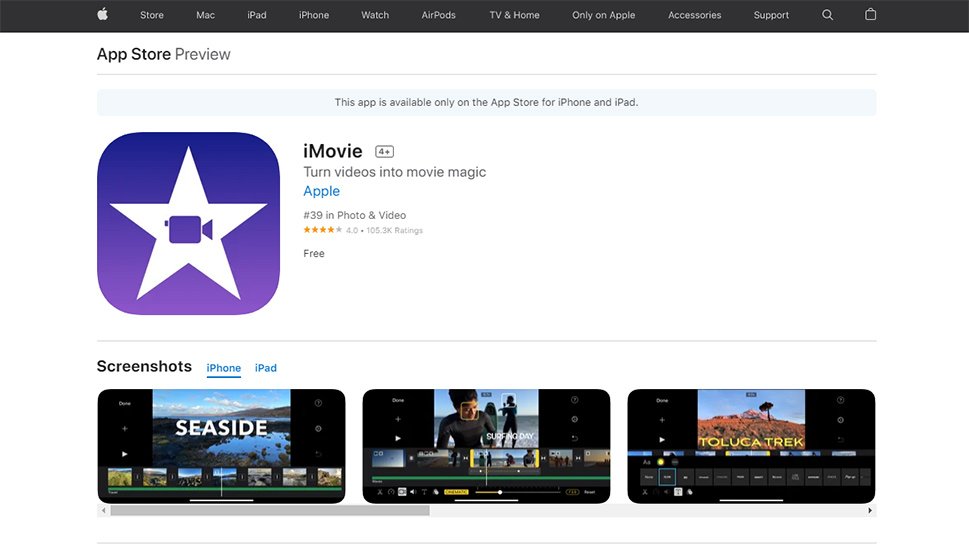 If you are a Mac user, you are likely familiar with iMovie: it comes with every Apple device (macOS, iPadOS and iOS). And while those are hardly free, iMovie will set you back not one penny more. It is very much a no-frills video editor, with a basic and easy to learn drag-and-drop interface. It comes with thirteen filters and dozens of audio effects options, chroma key effects and film trailer templates. iMovie supports exporting videos in 4K resolution, as well as cloud support so you can access your video from multiple devices.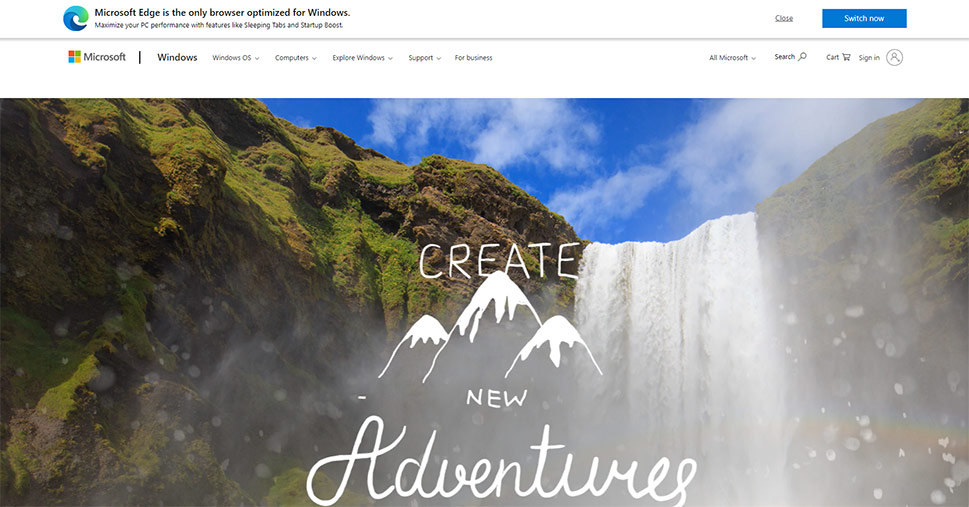 Similarly to the above editor, if you are a Windows user, you already have a piece of software you can use. It is part of the Windows Photos app, and offers some basic video trimming and editing functionalities. Also present are features such as adding text and title cards, adding music from a library, filters and other visual effects, and more.
Kdenlive is a free and open source, but nonetheless feature-rich piece of video editing software. It allows multi-track video and audio editing and supports most of the commonest video formats. It has a configurable interface, so you can set it up just the way you like it. Kdenlive's features include all the usual suspects, like titles and text, transitions and effects, but also advanced features such as proxy editing (editing in low resolution for speed, while rendering in full resolution), keyframeable effects (with modifiable parameters), multiple templates and other resources and more.
A free and open source solution with some features usually reserved for professional software, OpenShot Video Editor comes with a broad gamut of options for any video editor. OpenShot comes with animation and keyframe features, a visual effects creation engine, audio visualizer, title and text editor, 3D animated effects and objects (such as snow and lens flares), and all sorts of slow motion and time effects, all wrapped up into a user-friendly interface.
VSDC is a professional video editor with a free version. The free version contains all the basic video editing and trimming features, as well as transitions, video masking tools (for hiding, blurring or highlighting elements in a video) and a chroma key (green screen) feature. Also included is an AI-assisted art generator – effectively a filter which lets you automatically apply a template from VSDC's library to a video, resulting in a completely new look.
Magisto is an AI-assisted video editor with some very interesting capabilities and features. It lets you upload your videos and photos, select an editing style, add special effects and music, and let it do the rest. The program automatically selects the best features of your videos and splices them into a finished product which you can then adjust to your liking.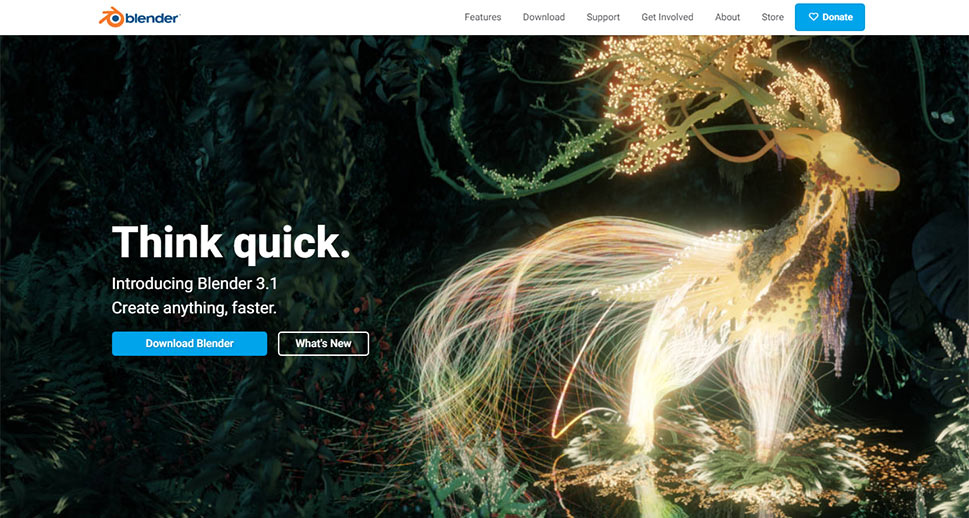 Another free and open source solution for video editing is Blender, though it was primarily designed for 3D modeling and animation. Its video editor has a suite of basic features, as well as some advanced ones: video masking, adding 3D objects and animation to your videos, a huge library of visual effects and other features. Also of note is a fast growing and active community of developers and users willing to communicate solutions and help the new fish find their sea legs, to mix a metaphor.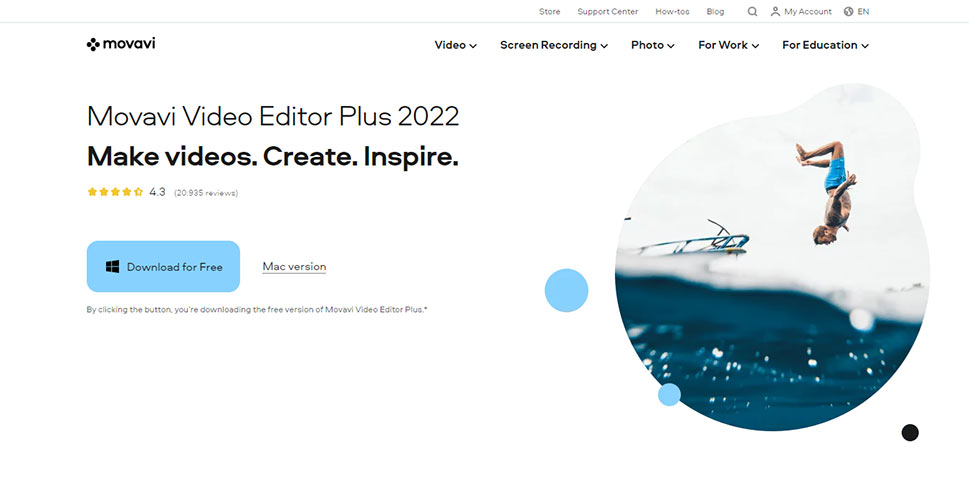 Another comprehensive video editing solution, Movavi comes with a simple drag-and-drop interface and all the standard features: video trimming and editing, some special effects (mainly filters and traditions), a chroma key feature, keyframe animations, and several ready-made templates to start you off. Also present are a screen capture feature and a simple photo editor comes as part of the package.
As you have seen, there is no shortage of free video editing solutions. Which one is the right one for you? That depends on your personal skill level and the kind of video you wish to create. Windows and Mac users might find that they already have what they need bundled with their OS's. If animation is important to you, perhaps Blender is a good choice. If it is audio, Shotcut's list of audio features and effects is pretty impressive. But it could also happen that Magisto's AI editing is all you'll ever need.
However, bear in mind that video editing is its own profession (as is software development, for that matter) and that, for a truly professional solution, you will need to pay a premium price. Still, if you are only producing videos as a hobby or if you are only just beginning, this list contains a great selection of free video editing software to cut your teeth on.