Top 10+ Free and Paid Design Resources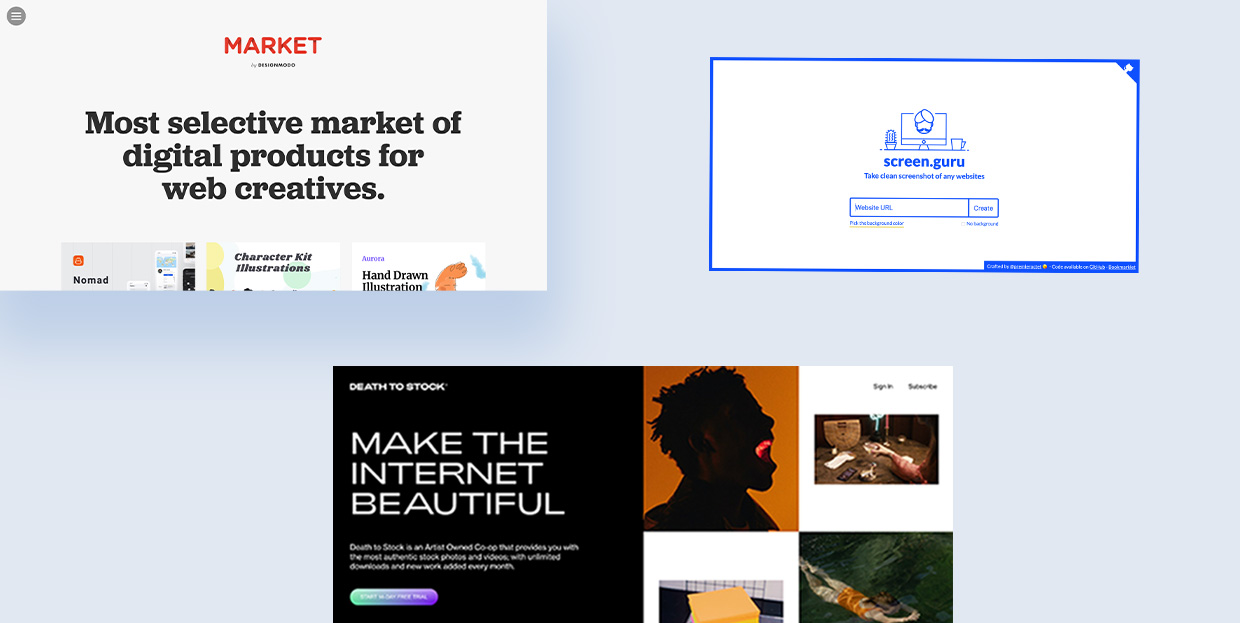 The demand for great web design has been on a constant rise. Many businesses rely on the power of design (and rightfully so) to enhance their marketing strategies and communicate with their audience more effectively. It is up to designers to create stunning visuals that simultaneously highlight a brand's values, attract the viewer's attention, and ultimately, convert user engagement into sales.
Oftentimes though, working as a designer means facing challenging and time-consuming projects. You need to keep an eye on a plethora of things while making sure you successfully fulfill the needs of your clients.
But luckily, there are numerous free and paid design resources that can make your work and life a lot easier.
Some design assets can provide you with the much-needed inspiration for your next project or help you break out of a creative rut. Others are highly practical, and can significantly facilitate and speed up the design process.
In this article, we'll introduce you to some of the best free and paid design resources we've come across. We'll talk about: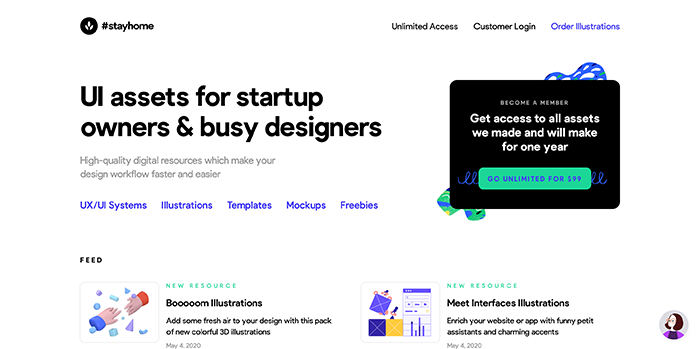 Craftwork Design is another remarkable design resource of top-notch digital products, such as illustrations, templates, mockups, and UX/UI elements. Some freebies are available as well.
For $99 a year you get unlimited access to their library and all the products, which currently include 7 web UI kits, 7 mobile UI kits, 2 wireframe kits, 40+ illustration kits, 10 mockup packs, and 7+ template packs. And since they publish new releases on their site at least twice a week, the number of products is constantly growing. Once you purchase a plan, you'll get all the updates for free.
Craftwork Design is quite popular among all creatives, as well as some large companies including Google, Uber, Pinterest, Walmart, etc.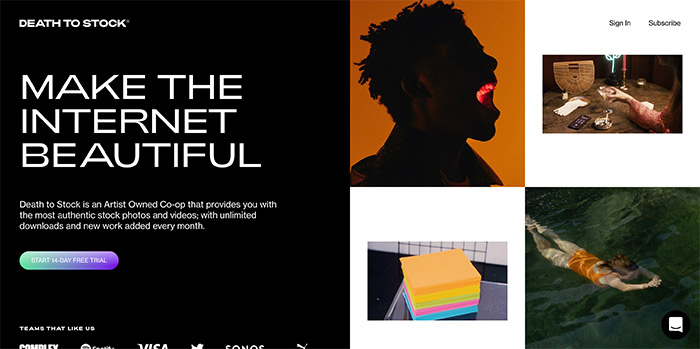 Death to Stock is a terrific media library that packs eye-catching and unique stock images. Their products look authentic and edgy, unlike what we're used to seeing on similar sites.
DTS was founded in 2013, and over the years they've garnered a large following of more than 550k users worldwide. Companies like Spotify, Visa, Puma, TED, and other giants are all their clients.
Every 30 days they upload new material to the website, so there's always something new and refreshing to discover. While their primary focus are photos (more than 4500 of them, to be exact), they also offer more than 25 videos, a typeface, and some additional design assets.
You can choose one of the three available pricing plans, and get access to an unlimited number of downloads. Furthermore, DTS also offers creative feedback on your work, which can be of great help, especially if you ever run into a creative block. It's possible to sign up for free as well, but that grants you just samples of the DTS media and is limited to email.
If you're in need of authentic stock imagery, then DTS should definitely be your number one choice.
When in need of creating SVG waves for your project, the Get Wave website should be your first choice. It's free, fun to use, and packs a bunch of cool options.
Thanks to this simple generator, you can create a fully customizable vector wave. There are options that allow you to set a wave curve, color, color intensity, adjust wave complexity, and choose between a downwards and upwards facing waves. To get random results, click on the cube symbol.
When you're happy with your wave, click on the cloud icon to download it. You can either download or copy the SVG code that you can then incorporate in your project.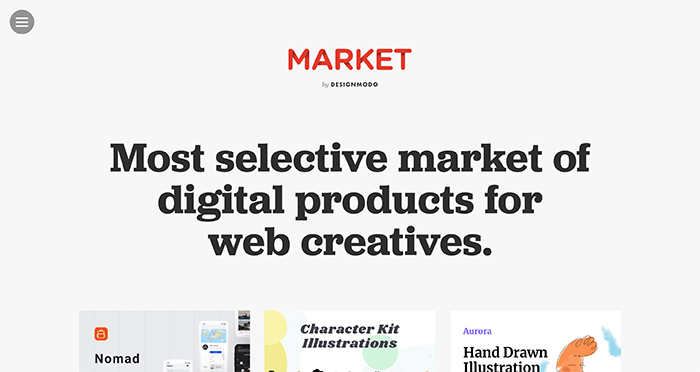 Designmodo Market is a collection of products for designers, developers, and all types of creatives. It features UI kits, illustrations, mockups, icons, and other digital elements created by various external authors. In case you're on a tight budget, don't worry, as some free products are available as well.
All items are beautifully presented, with detailed descriptions and examples of the selected products in action. You can also find technical information on each item, including available formats.
Once you find a product you'd like to purchase, you'll be asked to choose between three types of license – Personal (1 user), Agency (up to 6 users), and Unlimited (unlimited users).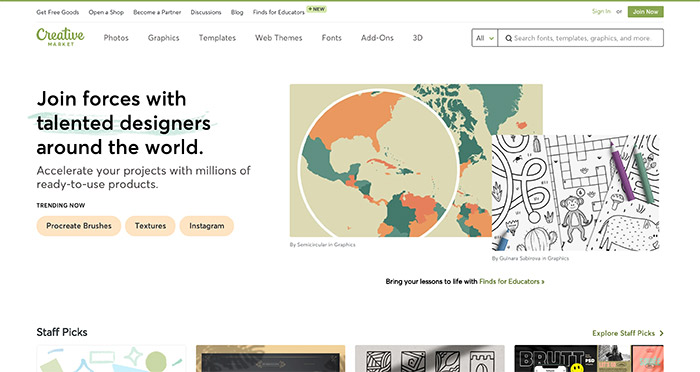 Creative Market features more than 4.3 million design assets. All products are organized into 7 large groups: photos, graphics, templates, web themes, fonts, add-ons, and 3D. Each category contains several sub-groups, allowing you to easily narrow down the choice and quickly find what interests you the most. There's also the search option at the top of the page, which allows you to look immediately for the product you need.
Some of the most popular products are included on the homepage, along with the items that the Creative Market team has handpicked for you. If you ever feel like you don't know where to start and which products to use, these two collections are definitely worth checking out.
Five pricing plans are available (from $25 to $500), with three different types of licenses (personal, commercial, and extended commercial).
Each week, you can also download six items for free. To get them, all you have to do is sign up for Creative Market.
Whenever you have to remove the background from an image, your go-to solution may be Photoshop or some other editing software. But with Remove.bg, you don't have to do any of the hard, time-consuming work. All you have to do is upload an image, and the site will automatically identify people, animals, or objects in it and remove the background.
Before downloading your photo, you can first take a glimpse at the preview, but also edit your file. Thanks to the nifty editing feature, you have the option to add one of the predesigned backgrounds to your image, such as a seashore, forest, etc. Of course, you can also entirely skip this step.
Once you're satisfied with how the final result looks, you can download the image to your device in PNG format. No previous account creation is required.
This powerful AI is also available as a Photoshop extension, and you can add it to your software free of charge. Furthermore, API keys are also available (the first 50 API calls per month are free).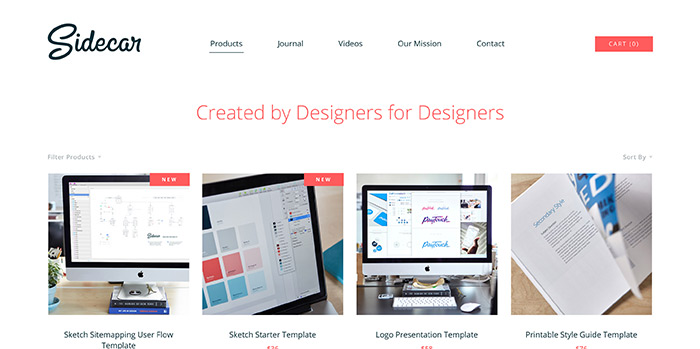 Sidecar is an impressive resource of customizable design assets, such as icons, mockups, wireframes, fonts, UI prototypes, photo bundles, and more. Some of their clients include GoPro, Paperless Post, CBS Interactive, etc.
Sidecar is not only a marketplace but also a great learning resource. They've shared several design-related video tutorials you can watch for free. For instance, you can learn how to make a device mockup using smart objects in Photoshop.
You may use the items you've purchased on Sidecar in any personal or commercial projects, and modify them as you please, without attribution to Sidecar. You cannot, however, resell and redistribute any of the Sidecar products.
If you're looking for beautiful mockups for any kind of project, Placeit is, hands down, the best website on the market. It comes with an immense library that currently counts more than 22k mockups. The website also packs a mockup generator, a bunch of design templates, logos, videos, and gaming assets.
You can easily create mockups on your own, in just a few mouse clicks. All you need to do is choose the type of mockup you need (e.g. iPad, laptop, MacBook, etc.), then browse Placeit's extensive template library. Select the one you like, and customize it to your liking by adding text, changing colors, or adding images and additional graphic elements.
There's also an option to make your own videos as well as logos. All the design templates that you find on this site are fully customizable and can be manipulated to fit your needs.
But in order to save your work, you need to subscribe. Placeit offers a monthly and annual subscription plan for $14.95 and $99.95 respectively. Both grant you an unlimited access to mockups and other design items available on this website.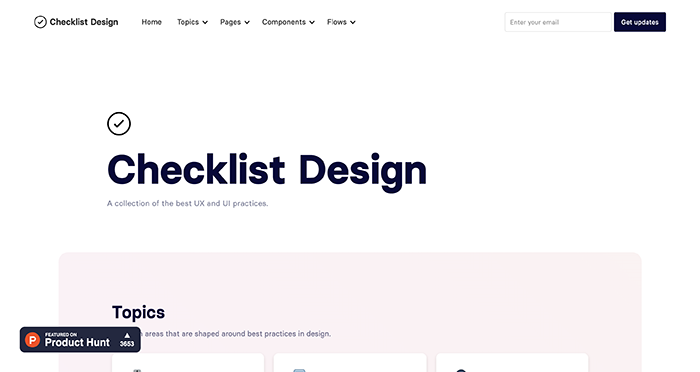 Designing a project can sometimes be a bit complicated and overwhelming. There are a lot of elements you need to keep an eye on, to ensure nothing is missing.
But there is a website that can make your life a whole lotta easier and website design more manageable. Discover Checklist Design, a collection of the finest UX and UI practices that will eliminate all the guesswork and help you get off to a good start.
The content is beautifully laid out, and all elements are organized into three major categories – Topics, Websites and Apps (divided into Pages and Components), and Flows. To learn in greater detail about each element, simply click on it. For example, if you select Websites and Apps > Pages > Login, the author will introduce you to the list of features a login page should contain – a logo, title, the account identification, a password, etc.
Follow the tips on Checklist Design, and you'll deal with a lot less planning than prior to using this website. Plus, you'll definitely ensure a top-notch browsing experience for your users.
To take clear screenshots anywhere on the web, bookmark the Screen Guru website. You just have to copy the URL of a page that you'd like to take a screenshot of, paste it in the designated field, and click on Create. You can also choose the color of the screenshot background, or tick the No background box if you don't want any colors displayed in the background. When the screenshot's ready, right-click on it to save it to your device.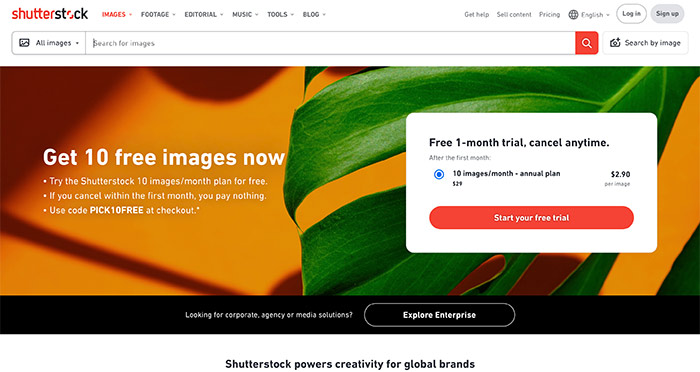 Shutterstock most likely needs no particular introduction, as this is one of the most popular design resources on the market. Everyone in the creative sphere and beyond is probably familiar with this premium resource of stock images, videos, and music files.
This site also offers some design tools that can help enhance your projects, such as the Shutterstock editor (use it to add logos, text, and filters) and numerous plugins you can download for free. For example, there's a Shutterstock Reveal extension for Chrome that allows you to pick an image online and then find a similar item on Shutterstock.
Shutterstock's assortment is exceptionally rich and currently counts more than 321 million images. 195k new images are uploaded every day. Browsing all the items would take ages, which is why the search bar at the top of the page comes really handy. Plus, you can narrow the search down by selecting one of the available categories – photos, vectors, illustrations, editorial, footage, and music. You can also do a search by image, which is helpful and can make your job of finding a specific item a lot easier.
As for subscription costs, you should first pick between single user and multiple users plans. The price then varies depending on how many images per month you'd like to download, or how many team members will access the site.
Considering how gigantic the Shutterstock library is, it's no surprise that some of the biggest names in the world are their clients, including Marvel, Google, AMC, Aol., etc.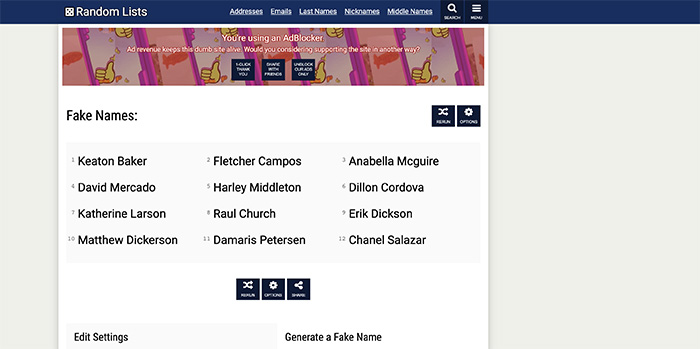 Random Lists has been around for quite some time – since 2013 to be precise. It's a great place where you can generate all kinds of fake details for your mockups and designs, such as false names, email addresses, URLs, credit card details, street names, etc.
Each of these elements comes with a set of additional options. For example, you can generate first and last names separately, as well as choose between female and male names, and more. You can also choose the number of results that'll be displayed. The default value is 12.
To use this website, you don't need to create an account. Once you get the results you're happy with, copy them and use them in your projects.
Whether you're on the lookout for mockups, vector images, videos, or any other design asset, these free and paid design resources will provide you with cutting-edge visuals you need to create enthralling projects. They'll help you be more productive, and save you a lot of time.
You may not need to use all of them immediately, but we suggest you bookmark them, to have them ready for use when the occasion arises.