A Quick Guide to Live Blogging with WordPress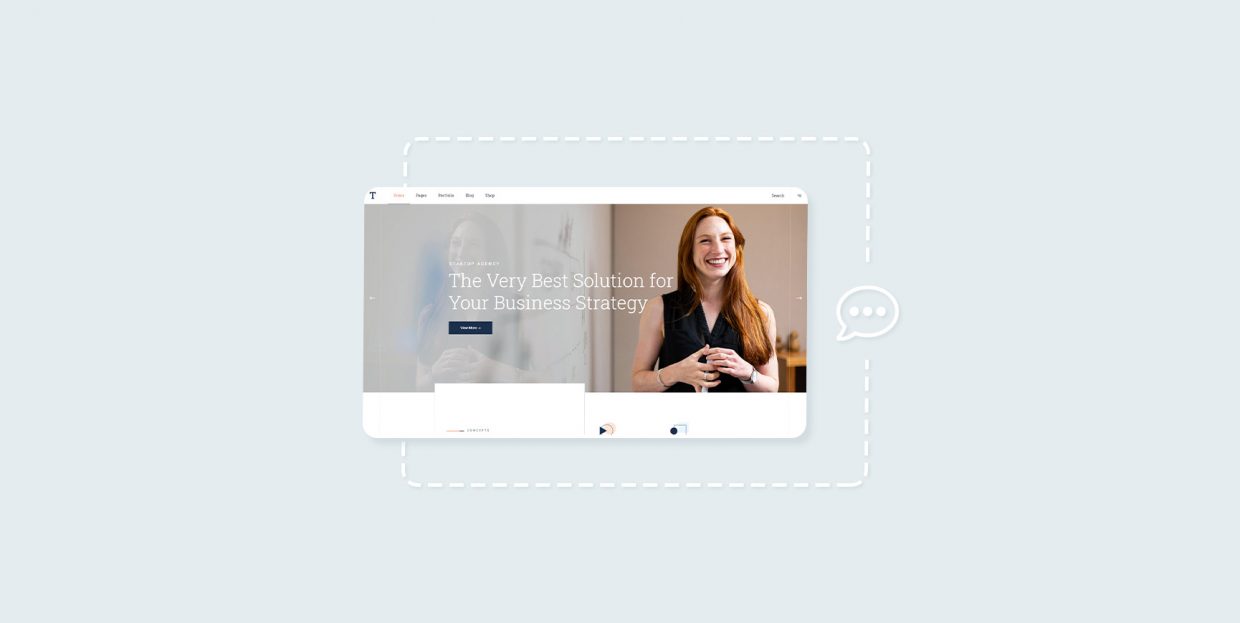 There's something to be said about the ability of microblogging platforms such as Twitter to host real-time coverage of unfolding events. While these types of platforms have their fair share of problems, they've proven their worth more than once by allowing timely dissemination of information – from big voices and small.
Twitter and its alternatives aren't the only way to offer that type of coverage to your audience. If you've spent resources on establishing a WordPress website and getting it a decent following, you might want it to be the place where you offer timely coverage of events, not your Twitter account.
If that's the case, what you're looking for is called live blogging. If you're not familiar with the concept, you're not sure how to set it up – or whether it works with WordPress at all – don't worry. We'll get you up to speed with the basics of live blogging in no time.
Imagine you have a blog post you can update in real-time. The newest updates go to the top, with every update being timestamped. You might be able to use formatting to draw attention to some of the updates that are more critical. You might also be able to include links or rich media. Most importantly, you'd be able to create a timeline of an event as it happened, together with your coverage, information from a third-party source, and even your commentary.
That is, in essence, what live blogging is – the ability to update a post or a page in real-time with additional or new information. As a concept, this has been around for a while now, and it's been used by some media outlets to cover everything from breaking stories and elections to sports events. The Guardian's website is famous for its live blogging, as is the BBC with its website.
These aren't the only traditional media outlets that have embraced this new type of informing the public, though, and they haven't done it without any pushback from various concerned parties. More than a decade ago when live blogging was getting its place under the limelight, it was heralded as the thing that just might kill real journalism, as it delegated a journalist to a role where they would fire snippets of news in often rapid succession, without the room to dig deeper or paint a broader picture.
Still, it's hard to say that depth and breadth matter when the live blog is covering the Wimbledon finals or such an event. The same goes for posting live updates of product launches, conferences, and many various events where the pressure for context and due diligence isn't the same as it would be when live blogging a coup, or a natural disaster event.
So now that we know that live blogging can be an incredibly useful tool, even with its shortcomings, let's see how you might be able to set up a live blog on your WordPress website. WordPress is famous for being blog-friendly, letting you use a variety of blog themes and do awesome things like customizing the content layout. When it comes to live blogging, you'll have to rely on third-party platforms and their WordPress integrations to run the live blog.
We'll give you a quick look at how you might set up live blogging with WordPress using the 24liveblog platform. The platform has its own WordPress plugin, and it lets you create a live blog that's mobile-ready, that comes with social media integrations, and should adapt to the look of your website.
To get started with it, you should first navigate to Plugins > Add New in your website's backend. Once there, simply search for the plugin, install it, and activate it. Next, you'll want to go to the platform's website and create an account. It comes with various plans, but the starter one is free, and it should give you a taste of what to expect from the plugin.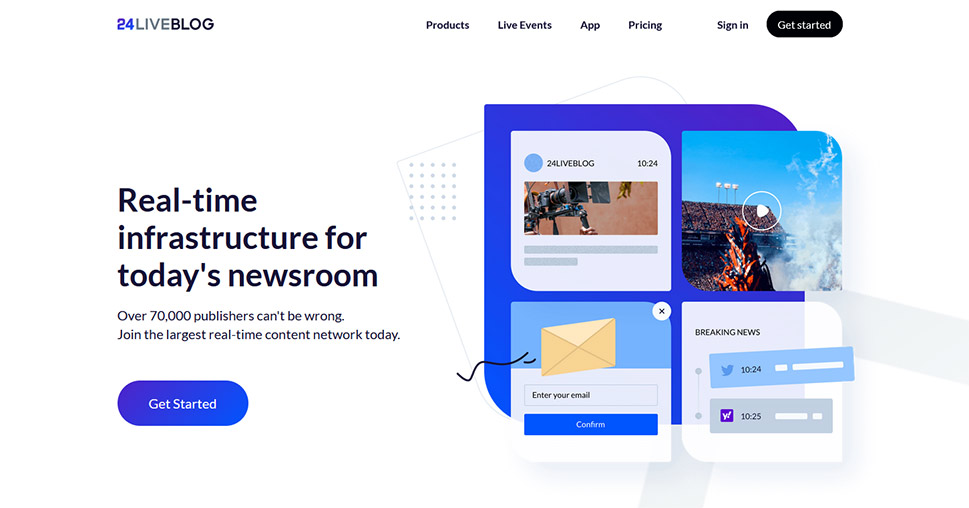 After creating an account with the platform, you can go back to your website's backend, navigate to Settings > 24liveblog, and enter your credentials to link the website and the platform. You'll be greeted with a "welcome" message and nothing else.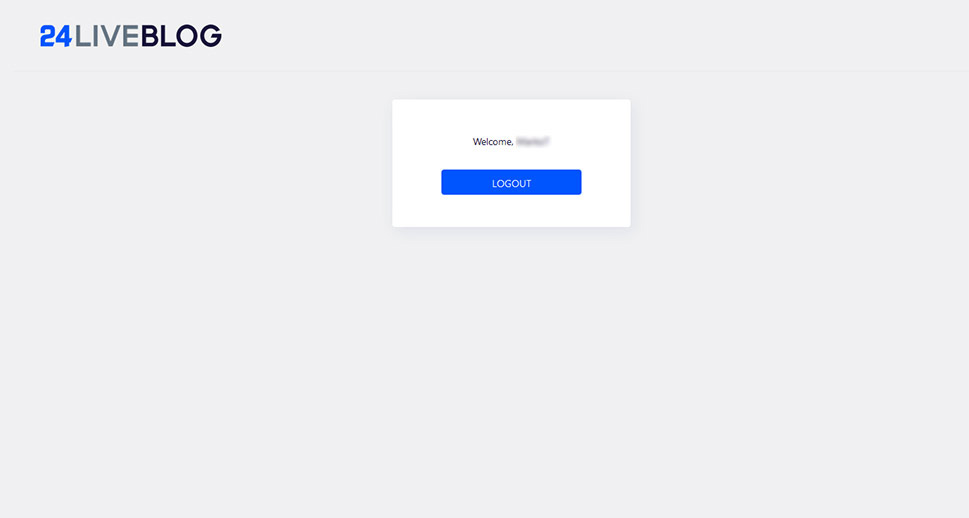 If you, however, go to Pages > Add New or do the same for a post, you might notice there's a new block you can add to your page. If you're having trouble finding it, simply type "24" in the search bar and it will show up.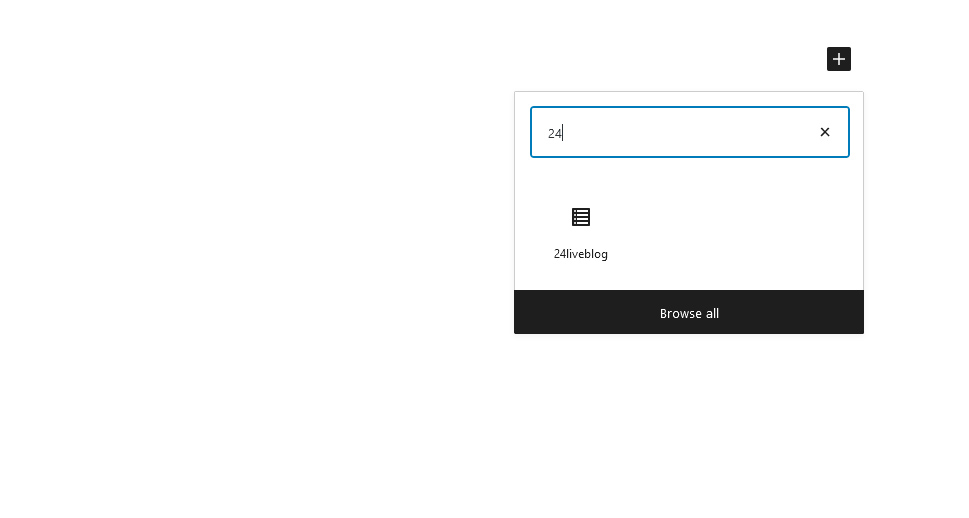 Adding the 24liveblog block to your page or post will show you a prompt to either select a live blog or create a new one. If you choose to select an existing live blog, you'll stay on your website and will be given an option to embed a blog you've already created on the platform.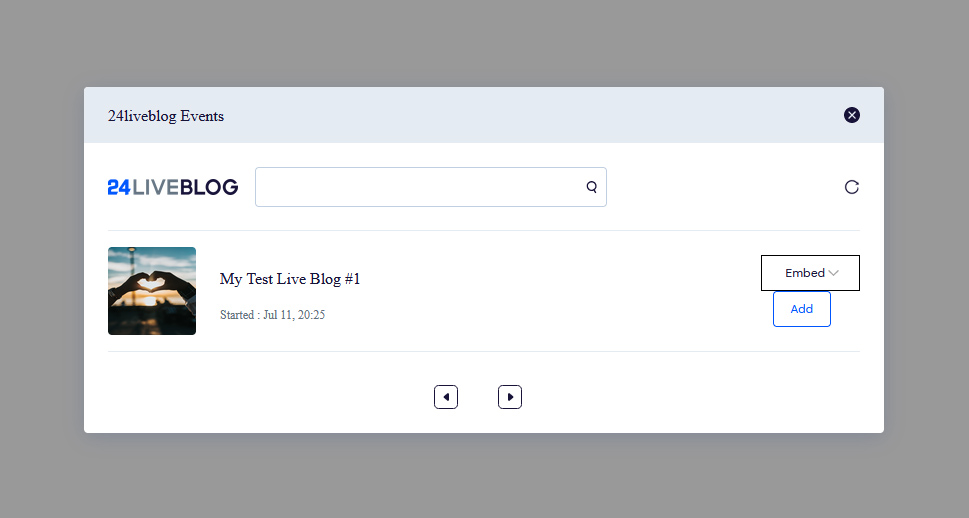 You can also choose to create a new live blog, in which case you'll be transferred to your 24liveblog dashboard. There, you'll be able to create an event.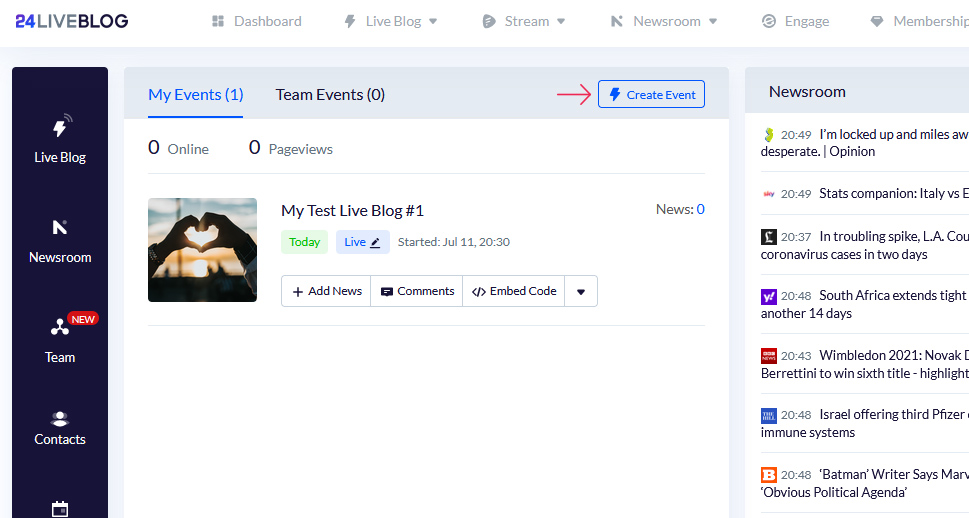 After choosing Live Blog as the type of event you want to create, you'll enter a four-step process of creating the live blog. In the first step, you'll give your event a title, description, tags, and cover photo. You'll also be able to set the start time of the event, opt for a countdown, choose a category, link it to your Twitter username as well as the URL where the live blog will appear on your website.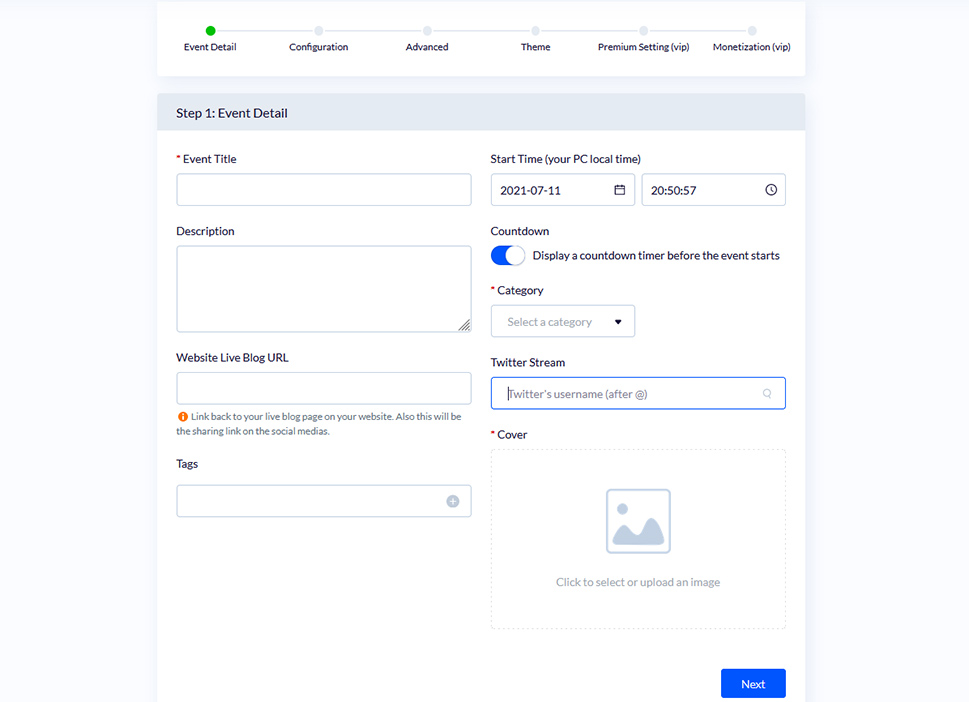 In the Configuration options, you'll be able to set the language, sound, and pagination options. You'll also have the opportunity to change the time format, chat position, and greetings, as well as a variety of options regarding chats, comments, and sharing. You can create a template with all these options set to your liking and save it for future use.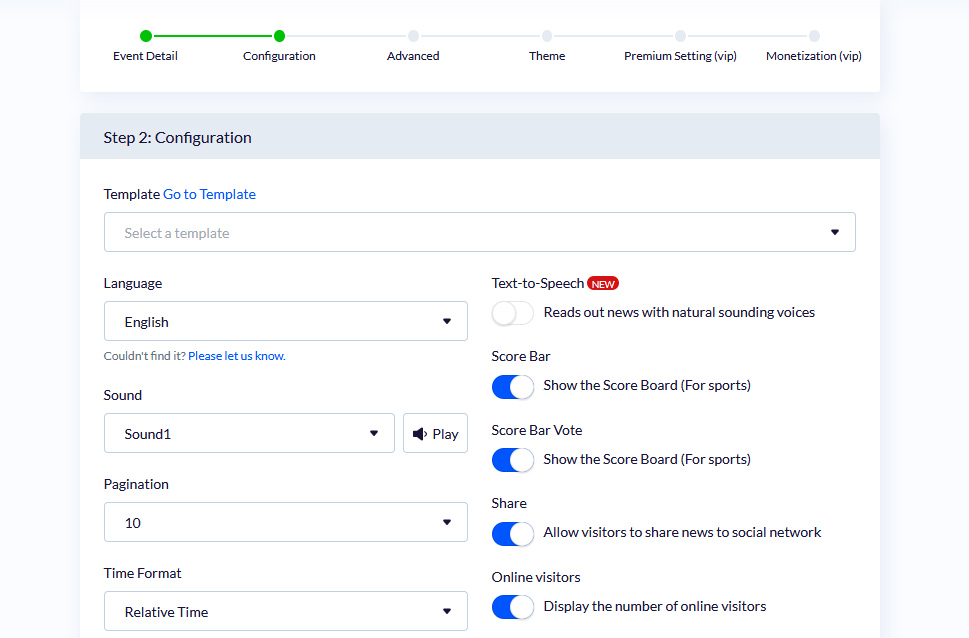 In the Advanced options, you'll get to set up video streaming, if that's what you're into. You'll also be able to turn on subscriber-capturing popups.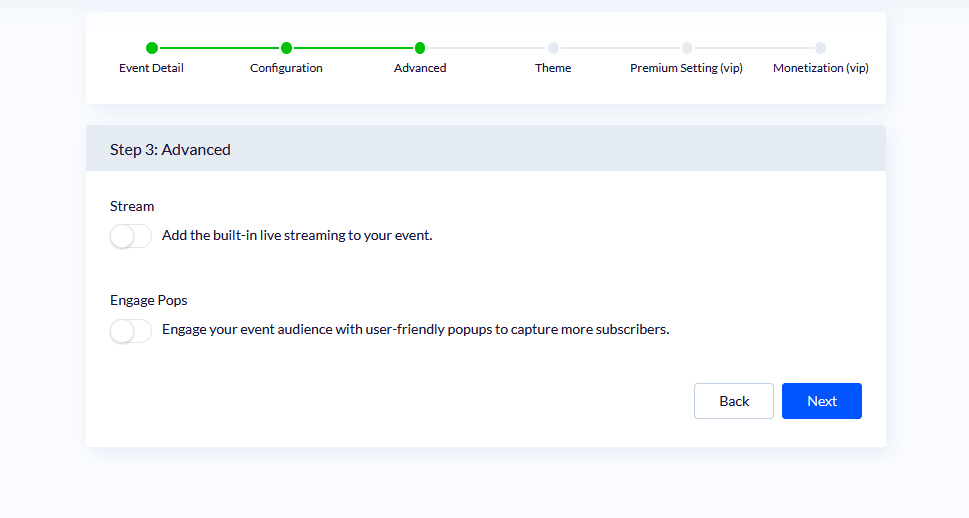 Finally, in the theme options, you'll get to choose how you want your live blog to look on your website.
After that, you'll have some options you can pretty much access only with a paid account. When you're done with them, you'll be taken to the event's dashboard, where you'll be able to start adding updates to your live blog.
If you head back to your WordPress website, you'll be able to choose the event you want to live blog.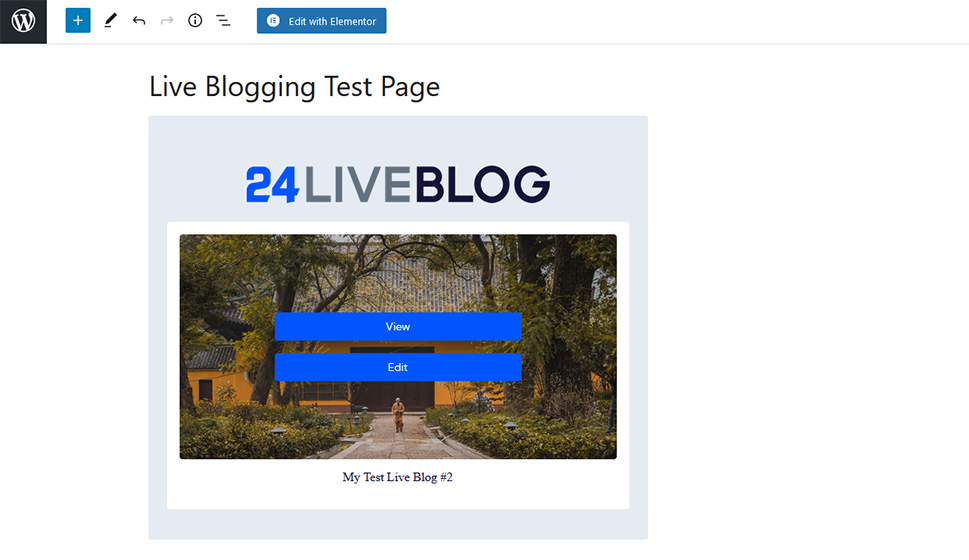 After adding the first post in the 24liveblog dashboard, your viewers will start seeing them on your website.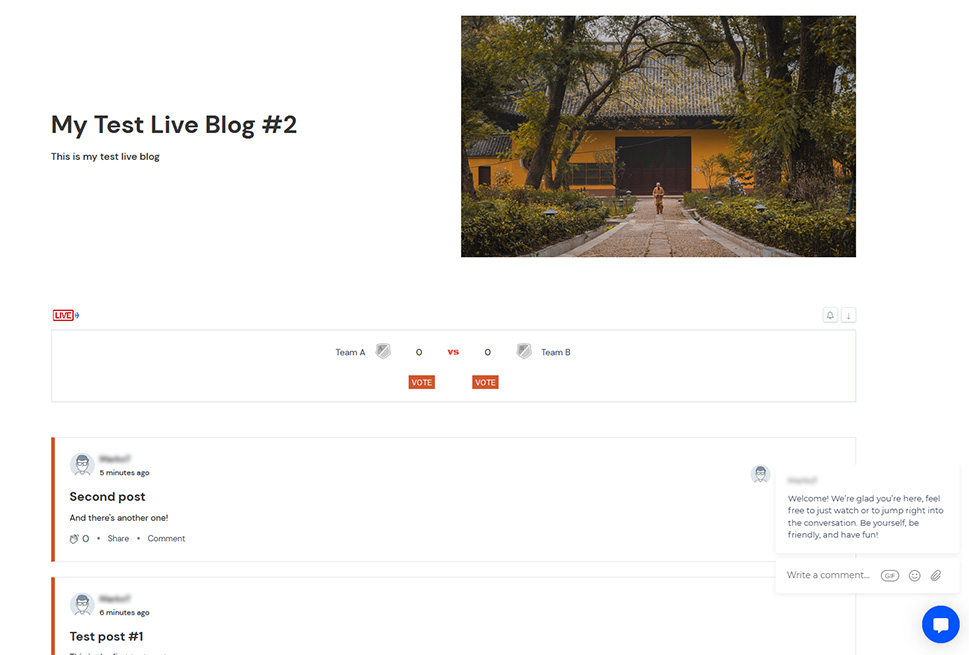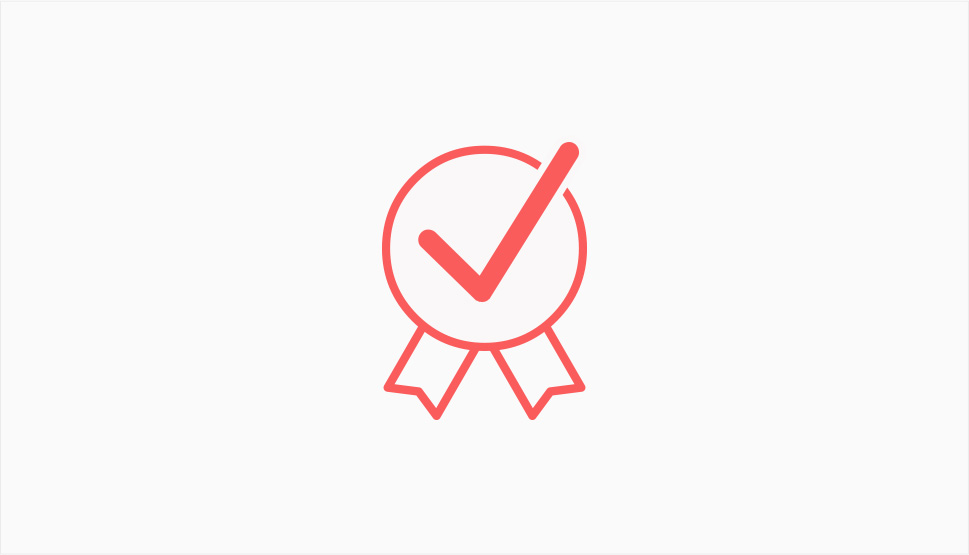 Thanks to platforms such as 24liveblog, it's fairly easy to add a live blog to your website. Creating a good live blog, however, is something completely different. There's more to it than just posting one chunk of content after another.
Since people have been doing it for a while, there are some tips and best practices that are proven to work. You might try to:
Carefully choose the event you'll live blog – because it can be very fast-paced, live blogging can put a lot of pressure on the person doing the blogging. Being knowledgeable about the event can offset some of the pressure and reduce the chances of mistakes.
Work in teams – in some cases, live events will span over several hours, even days. If there's a chance that something like that might happen, plan for people to take over at regular intervals so that everyone's well-rested.
Engage with the audience – you can use social media to add another dimension to the coverage, or you can use chat rooms to spark a conversation. Either way, live blogging is a great engagement opportunity.
Provide occasional summaries and highlights – people will drop in and out of your coverage, and they'll have different levels of knowledge about the goings-on. Provide relatively frequent summaries and highlights. They're also great for filling space during slowdowns.
With some practice, you'll soon notice that some things work better than others. If you keep at it, you'll find what's the best way to live blog the events you follow. You'll develop your style, and you'll also learn what your audience reacts to the best.
If you plan it well, a live blog can be an incredibly valuable asset in your content strategy. This type of quickfire content snippets can accompany a variety of events, from product launches and promotions and world-changing events. How you'll use it is up to you and what your WordPress website is about. Just remember that, if you have a website, and you want to live blog, you'll be able to set it up fairly easily – third-party platforms are available to bring live blogging to WordPress.