12 Tips for Choosing an Outstanding Business Name
So you've decided to embark on an entrepreneurial adventure… Congrats! You have a clear vision of what you want your work life to look like from now on and you're ready to set the wheels in motion. At the same time, though, you're well aware of the fact that the road to success will most likely be long and winding. You'll have to stay focused and persevere through difficulties in order to make it. One of the first roadblocks you may run into on your journey is choosing an outstanding business name. That process is often stressful or even mind-numbing, and it can leave you feeling desperate. Your brand name plays a huge role in defining your overall image and it's what you'll be known as for as long as your company exists. We've compiled a list of 12 tips which can greatly help you in choosing a winning name for your business.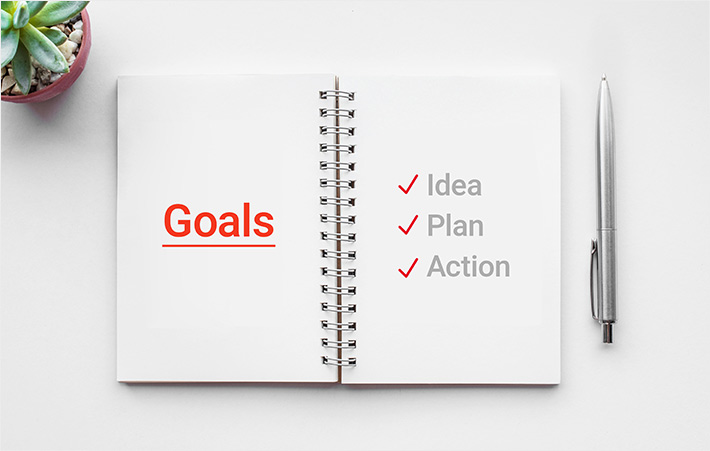 One of the first things to do before deciding on a name is to think about what your business mission is and who your target audience is. What are the services you offer and what kind of image do you want to create for your brand? These are the first questions you should answer, so you can find a name that'll best reflect your values and not distance you from them. Brainstorm the words that describe your industry and your products. For instance, if you're planning on opening a bakery, write down words such as sprinkles, bakery, glaze, sugar, cannoli, pastries, etc., and brainstorm off them. Think about what you have to offer that your competitors don't and use it to your advantage. Once you're certain of this, it's going to be easier to know in which direction to go name-wise.
Having a professional business website is essential for your success. Without it, it could be downright impossible to reach worldwide audiences. And snagging an URL for your business is something you need to consider at the very start, even before you come up with a memorable business name. You don't want to risk deciding on a name, and getting excited about it, only to realize that the URL you'd like to use is not available. Make sure to check the availability on name.com, or any other site you can purchase domain names on. It'd be ideal if you could go with the .com name, as people usually see them as more credible. It's also good to know that some search engines (Google in particular) favor .com domains over others. This is important when it comes to reaching worldwide audiences and for marketing reasons, as you'll be able to rank higher and increase the visibility of your brand.
A business name needs to sound good when you say it out loud, so it's for the best to settle on a simple name. The last thing you want to do is confuse people. This is actually something that could seriously devalue your brand, as the word-of-mouth marketing is extremely powerful. You want people to talk about you, and to recommend your services to their friends and family, which is why it's important to go for a memorable, simple name. If it doesn't sound familiar and you have to explain it, that's probably not a good sign. Imagine doing radio advertisements or cold calling potential customers. People need to understand the name right when they hear it. In case you choose an overly complex one, your business could suffer.
Each business name can have multiple implications, depending on the culture. Remember the issue Disney faced in Italy? To prevent something like this from happening to you, it's of utmost importance to do thorough research. Check if the name you chose implies something crude or negative in other countries and cultures. For instance, you could use websites such as wordsafety.com, to see if a word has an obscene meaning in another language. Take your time to go through all the necessary checks before you start showing off your cool new name. The last thing you need is having to rename or rebrand at some point.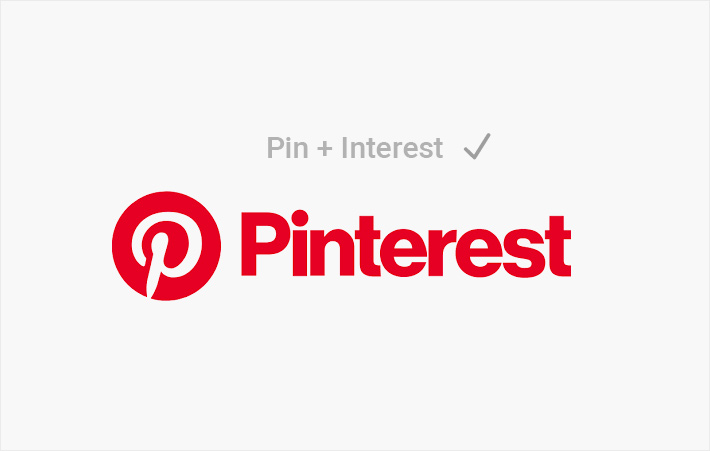 A good business name needs to tell a story about your brand. It should hint towards the type of products or services your business revolves around. Think of Pinterest (pin or pinboard + interest) or Netflix (net + flix, which stands for flics). These are outstanding names that give us a valuable hint as to what kind of services both businesses provide. Descriptive names are an excellent choice to go with as they are easier to advertise. Just by taking a look at the name people will most likely be able to tell what you're selling. You don't necessarily have to be too obvious, but rather suggestive and creative. Even though it's a lot easier to trademark completely made up names, marketing-wise, it's for the best to settle on a descriptive name that fits the character of your business.
When people decide to launch their business, they usually can't foresee the directions in which it could expand. For instance, you could start off by selling only doughnuts. Naming such a business ''Homemade Doughnuts'' might seem like a great choice at first. But, if at some point you add cakes and other sweets to your offer, that name would seem limiting. The key is not to be too literal. As I mentioned earlier, being suggestive is the best way to go. Your business will most likely evolve over time, so try to think carefully about where you see things going in several years' time. Do you think the name you originally came up with would still work? If so, then you've done a great job at choosing an outstanding business name.
7. Beware Eponymous and Geographical Names
If you name a business after yourself, would that name mean anything to your potential clients? Even though eponymous names may sound more personal, some argue that they are also very limiting. For instance, when a founder decides to leave the firm, what happens to the business name? In most cases, a rebrand is inevitable, unless we're talking about already well-established businesses. Banks and law firms are usually named after their founders, but for those only starting out, it might be a good idea to think of something more original in order to differentiate their brand on the market.
When it comes to adding the geographic indications to a business name, it's debatable whether that's a good practice. If you plan on working only in your city, you could perhaps get away with it. However, in case you decide to grow your brand worldwide, would using a toponym be limiting to your business? Even though that might not be the case, geographic names are simply not particularly innovative. They also carry cultural associations linked to a certain region, which is another thing to be mindful of. Of course, it's possible to use this kind of names in a symbolic way, just like the founder of Amazon did. He named his website after the world's largest river to suggest that he had a large number of books available. However, most geographic names have already been used before. To avoid sounding too generic, it might be a good idea to keep away from them.
If you're having troubles coming up with an exceptional business name, you can always invent a word. That way you'll surely come up with something unique. If you don't know where to start, take a look at some Greek and Latin words, and use them as an inspiration. The tricky part is giving meaning to an invented business name. While that may not be an easy thing to do, with a proper marketing strategy, the name you chose will come to mean something to others as well. Invented words are also the easiest to trademark, which, obviously, is a huge plus. Furthermore, if, at some point, you decide to change your company's field of business, this kind of name is extremely useful, because you can simply assign a new meaning to it.
Many people make the mistake of abbreviating their business names. Using this shortcut, however, is not recommended if you're only just starting out. There are some household names out there, such as IBM or KFC, but don't forget that they've been in the business for many decades. Don't make the mistake of abbreviating too soon.
10. Test Your Business Name
Asking your friends and family for an opinion is always an option, but we recommend you also A/B test your business name. Once you manage to narrow down the choice to two names, go ahead and ask a few members of your target audience for their opinion. See which option works best and resonates the most with your crowd.
12. Trademark Your Business Name
Once you come up with an outstanding business name, you need to trademark it. To check if there are other brands in your field of business with the same name, head over to the WIPO global brand database, or to the USPTO's website if you want to research the US market only. It'd be for the best to perform a worldwide search, though. If no results come up, you don't have to worry about others taking potential legal actions against you. The registration process may vary, depending on the type of business you'd like to register, so don't hesitate to consult a lawyer or an appropriate association.
Coming up with a snappy business name is surely not an easy task. There are many things to take into consideration before you make your decision. Give thoughts to these tips, stick to them, and you'll surely think of a stellar business name that will differentiate you from the competitors. Once you have a name, focus on creating awesome products or providing your customers with outstanding services, and get ready for success.