A Complete Guide to Email Signature
For as long as there has been correspondence, people have been signing off, and email is no different. Whatever your line of work is, you will have seen an email signature: the couple of lines with the name and the contact information of the sender. You will have also likely seen the richer sort of email signature – the kind with colourful fonts or branding.
There is a lot of work a well-constructed email signature can do for you in terms of brand building and marketing, and we are going to go over the possibilities and best practices in this article. Here's what we'd like to talk to you about:
In its very basic, pared down form, an email signature contains a farewell message and a name, as in the olden days of snail mail. The email header itself contains more about the sender information, and all email clients have the reply functionality, so there is no real need to include the email address of the sender.
However, an email signature is usually conceived as a business card, and typically contains other information about the sender: job title, academic degree, personal website, social media profiles, email address (even if it is redundant), phone number, and sometimes even a photo.
An email signature may sound simple, but it can be very complex and convey a lot of information. It can consist of several parts:
the signoff: a word or phrase such as sincerely, kind regards, yours, and others.
contact information: the sender's name, title, and preferred pronouns, followed by any or all the ways of getting in touch with the sender, including the email address, phone number, street address, personal website URL, and other pertinent information.
social links: links to social media profiles.
images and other media: a professional photo of the sender. Some even use video or animated gifs in their signatures.
branding: logo or other brand information.
call to action: if your signature is part of a sales campaign, it can contain a link or a button with a call to action: something like 50% OFF until the end of the week! or similar.
banners: similarly, your email signature may include a banner ad.
Of course, your email signature does not need to contain all of the above. We will discuss it in the subsequent section.
In your email signature, you provide information about yourself, both deliberately and through subtext. How formal is your signoff phrase, for instance? How formal or informal do you want it to be? Even serious businesses sometimes cultivate an image of informal culture of address (take WordPress's Howdy greeting, for instance), but the choice is virtually unlimited. It only depends on your preference and brand strategy.
Furthermore, an email signature is a great opportunity to promote your brand identity. It can be as explicit as including a logo, or it can be a little more subtle, such as fonts and colors. In any case, it can tie you to your brand, while providing pertinent information to the reader.
Finally, your email signature may contain direct advertisement or a call to action button or link. Whether this is appropriate for you depends on who is supposed to read your emails and what your brand strategy is like. Sometimes, a business may benefit from very explicit advertisement, while at other times your email readers may feel like they're being shoved down a sales funnel – and that doesn't feel nice.
If you are using Gmail, you can find these settings by clicking on the gear icon and selecting See all settings.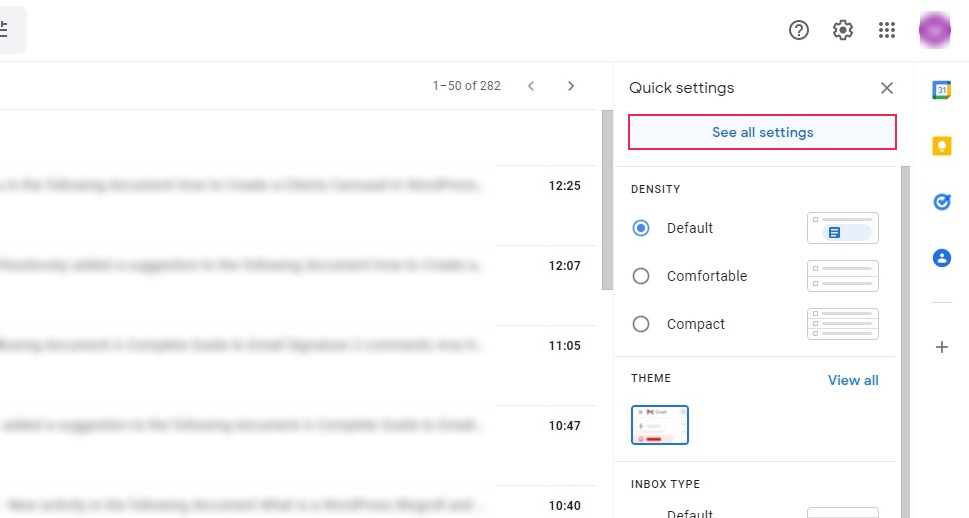 To create a signature, go to the General tab and find the Signature section. Click the Create new button, and then name your signature.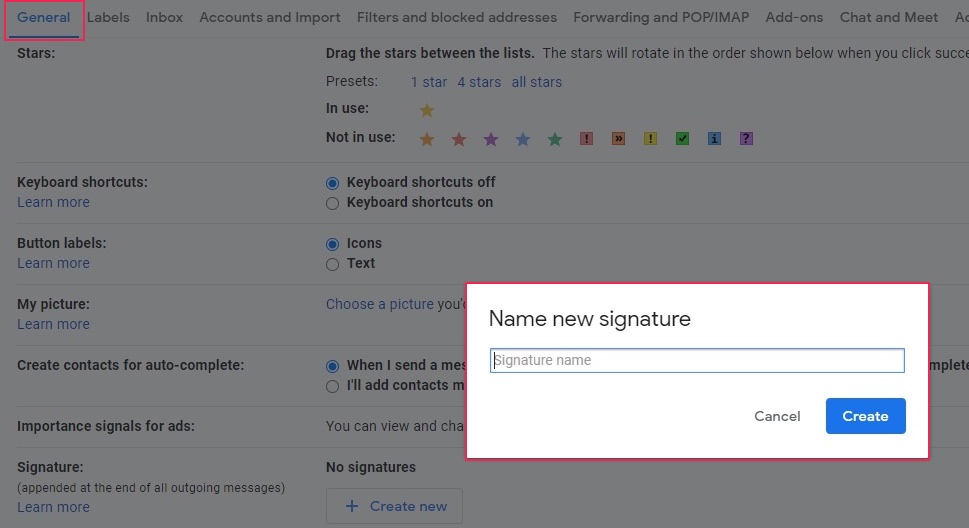 Finally, you will be able to edit all of your signatures, as well as control when and how they are used.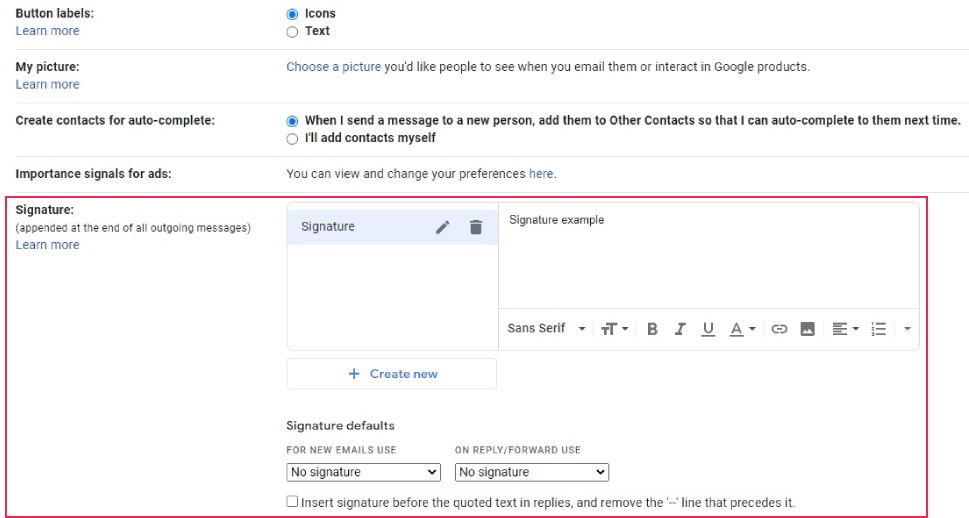 Email Signature in Outlook
If you are an Outlook user, the settings are even easier to find. Simply click on the gear icon and search for the settings you want. Once done, select the Email Signature option.
The window wherein you can input and configure your signature should appear.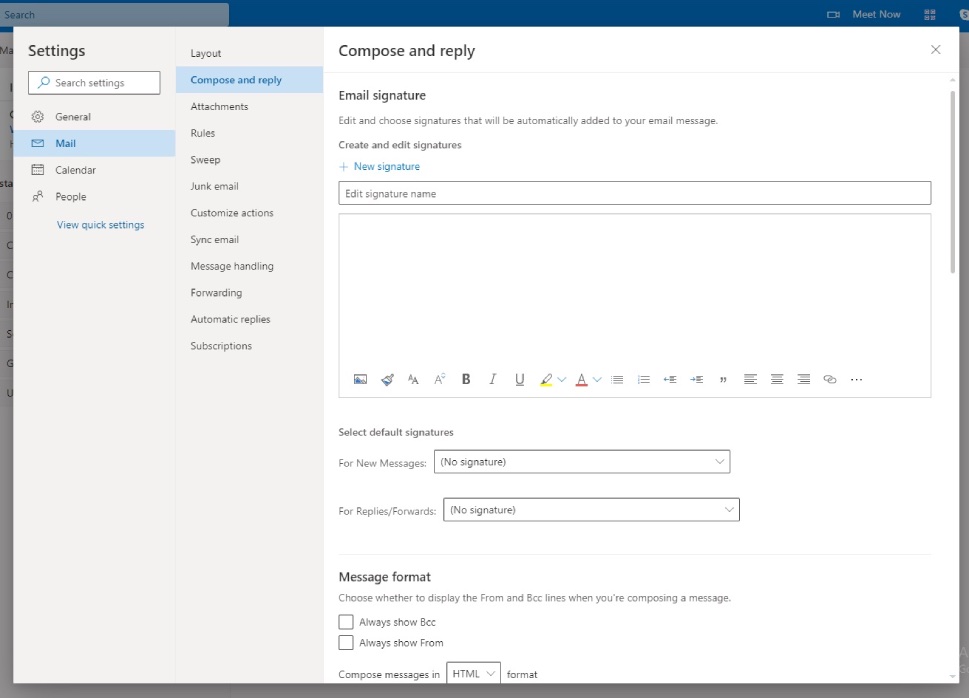 Email Signature on iPhone
Finally, if you are an iPhone user, navigate to Settings/Mail and scroll down until you find the Signature setting.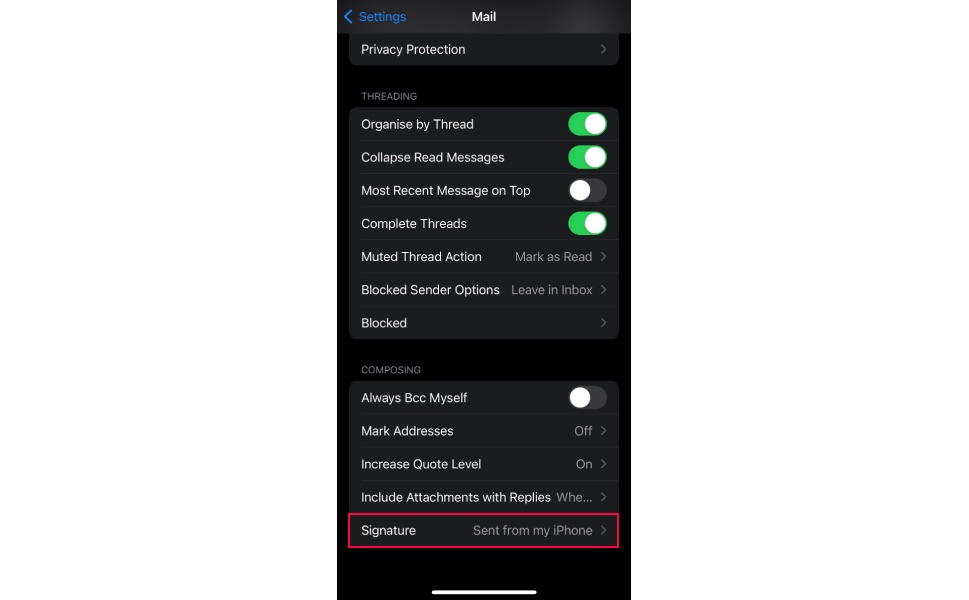 Selecting the Signature setting will open the screen where you can do just that.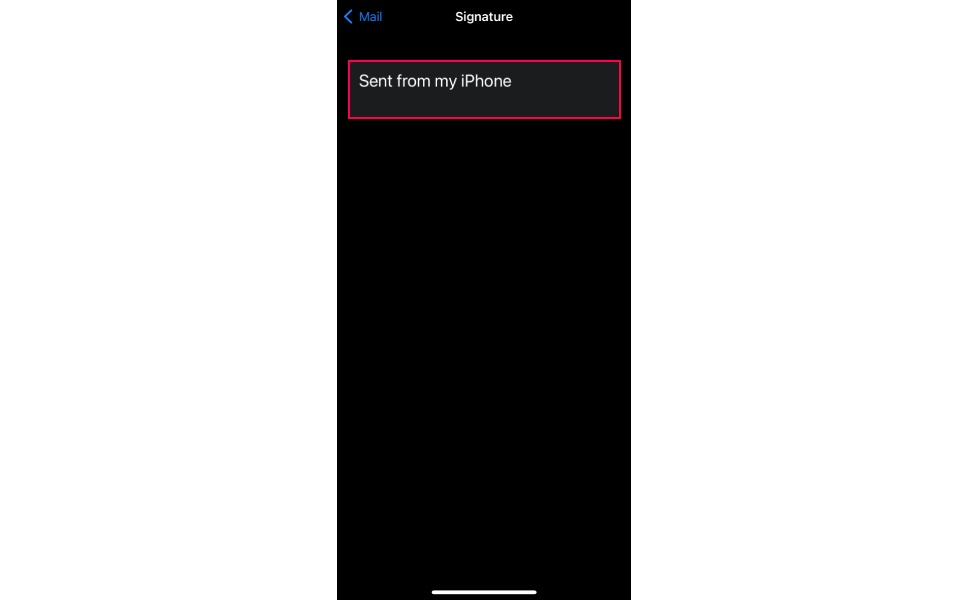 There is a great variety of email clients, though, and covering all of them would be impossible. Consult their help sections if you need to know how to locate these settings.
However, a lot of email clients are limited in terms of options for generating automatic signatures. A word processor will typically have more formatting options, and you can use one to create a template which you can then copy and paste into the signature field of your email client and distribute to your staff easily.
Finally, there are email signature generators (such as signature.email and HoneyBook, to name but two we have used in the past). A lot of email marketing tools offer email signature generators, too.
Having in mind what your email signature says about you and your brand, you can now take a look at which elements to include and compose your email signature accordingly.
While you can include a lot of information about you or your business in your signature, how much of it is really necessary? Focus on what really matters to you. An email recipient will ideally pay close attention to the main body of the email, but you can't count on them to study each and every signature in each and every email they read. Avoid clutter, but do provide the information necessary. Are all your social channels really important? Is there any need for more than one CTA? Try keeping things as simple as possible.
Inconsistent email signatures may look unprofessional in a business setting. If you are running even a small team, set up clear guidelines and take steps to ensure that all your staff who communicate with clients know what information needs to be provided in an email signature.
Many email clients allow you to generate multiple email signature templates, and you should make use of that. Your company may be catering to different audiences, and different audiences require different approaches for best results.
Adapt and optimize your email signatures if you are using them for marketing purposes. If you are using a lot of graphics, make sure the email signature template looks good on different screens.
An email signature can be as simple as your name and title, but it needn't be so. An email signature communicates for you and about you even if you don't want it to. So why not make use of that? You can use classic email marketing campaign elements in your email signature, but you don't even need to do that in order to make it work for you. Something as simple as choice of colors can promote your brand and a simple link can drive more visitors to your website. Leverage that.