7 Best VPN Services for 2022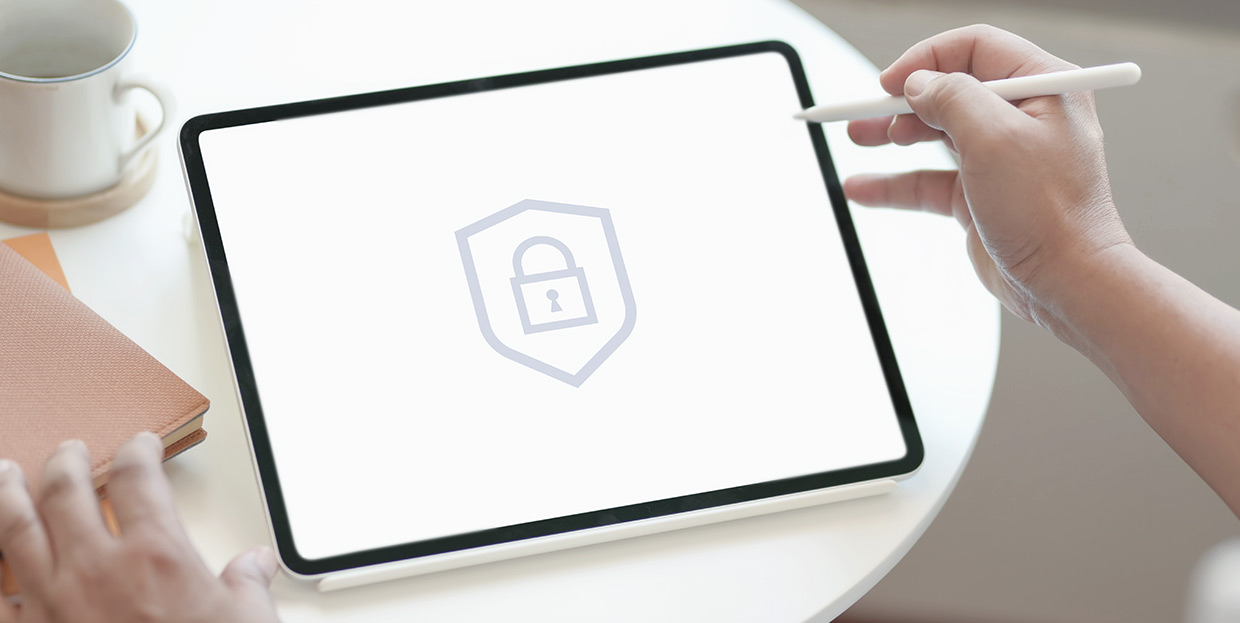 VPNs have been steadily growing in popularity as a possible solution to different online privacy and safety concerns.
A VPN service is useful not only to conceal your IP address and safeguard your user information and private documents and data, but also for bypassing geo-restrictions and accessing content which might otherwise be unavailable to you.
We have compiled this selection in order to help you meet your online safety needs, but we will also discuss several other points of interest. Here's what we'll be covering:
VPN stands for Virtual Private Network. It is used to protect your identity and secure your internet traffic. It allows you to browse the internet from different (virtual) IP addresses without limitations.
A VPN creates an encrypted conduit between your computer and the server hosting your desired information. When using a VPN, each of your requests is encrypted and sent to a VPN server, which then relays it to the server hosting the information you wish to access, and the process repeats itself when the destination server responds. VPNs also tend to be registered in jurisdictions which do not require user data gathering or storage, so these services are entirely legal and safe even from the authorities.
This is how a VPN can keep your personal information, such as browsing history, personal files, passwords, online banking data and other important information safe.
A VPN can help you avoid censorship by hiding your IP address and therefore bypassing content restrictions, allowing you to access content which may have been banned or otherwise rendered unavailable at your physical location. Maybe you want to reach a source of independent news which is banned at your current location. Maybe there's a streaming service you have subscribed to, but can't access while traveling, or a YouTube video has regional settings. With a VPN service, you can have unlimited access to various region-specific or restricted online services.
Some businesses practice price discrimination, targeting buyers from more affluent countries with greater fees, others still track and sell your personal data in order to target you with ads. You can avoid this if you use a VPN service. Additionally, a VPN will help you avoid ISP throttling – the situations in which an ISP intentionally slows your internet connection for a variety of reasons.
Obviously, VPN can be a very useful thing for a number of reasons, so let's go ahead and kick off our list of the best VPN services for 2022.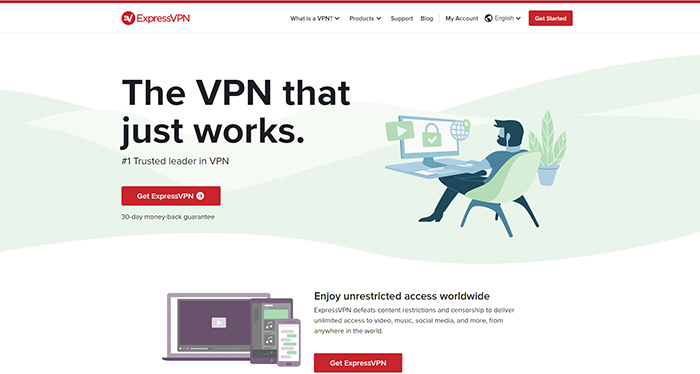 ExpressVPN is a service distributed across a multitude of servers situated in over 90 countries. It is a premium service which allows connecting up to 5 devices simultaneously using a single ExpressVPN account. This service does not log any IP addresses, browsing history, traffic or other data. With a VPN app or browser extension (working across all platforms), you get unlimited server switching, which means you can change your geo-location quickly and easily and as often as you like. It will also allow you to use file sharing services with no limitation on download speed.
A useful feature is the Network Lock: a failsafe in case your VPN connection is interrupted, in case your network signal is unstable or your ISP is temporarily out of service, for instance. This will immediately stop any traffic with your device, and keep your personal data hidden from your ISP, as if the device is not connected to the internet at all, and your personal data will never leave it.
An ExpressVPN subscription also comes with 24/7 support.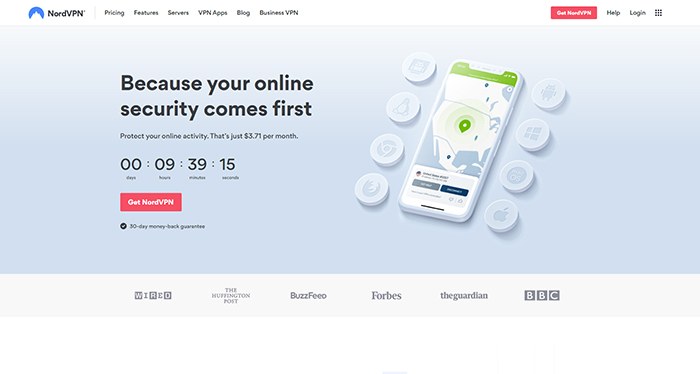 NordVPN is a premium service which provides you with a fully encrypted channel to your content, whether you are using public or personal connection. It will also not record any of your browsing history. Working across several platforms and internet browsers, NordVPN allows up to 6 simultaneous connections from different devices. With thousands of servers spread across 59 countries, you won't need to worry about speeds.
Among its standout features is the personal virtual IP address, which is unique to you. You can also make the VPN double your protection by generating two IP addresses, effectively doubling your encryption. NordVPN is also effective against malware-hosting websites and ads and equipped with a kill switch feature to avoid data leaks.
In 2018, NordVPN was the target of a cyber attack. The attack took down one server, but the attackers were unable to access any customer data. NordVPN was very transparent about their handling of the issue, and have since made assurances that no such incident would be possible in the future.
Otherwise, it is equipped with the usual bells and whistles: no logging policy, a kill switch safeguard, and industry-standard encryption. It also integrates with the TOR anonymity network, further protecting you from location trackers.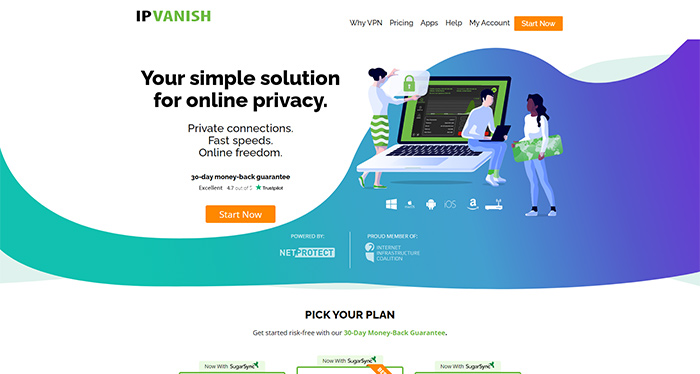 With nearly 1000 VPN servers spread over 60 countries, IPVanish is a premium service which offers unlimited P2P connections with no caps on bandwidth. It has industry-standard encryption and a zero logs policy, recording none of your activity. This also goes for automatic diagnostics. ProtonVPN offers easy-to-use apps for all types of devices, and can also be installed on your router, ensuring the safety of all the devices connected to it.
As part of every paid plan, you also get 250GB of SugarSync secure cloud storage, which is great for backups or for keeping your sensitive content safe.
This concludes our selection of the best VPN services on the market right now. As you can see, it is a rather decent range of free and paid services, so you should have no trouble finding something that suits your needs. If you don't have the budget for a paid service, see if you can get the service you want from a free one: Windscribe if you can work with the cap, ProtonVPN if you don't mind the service limitations. If you do have the budget, shop around for a plan that makes the most sense to you given the type (and operating system) and number of devices you are using. If you have a lot of devices you plan on using simultaneously, CyberGhost has the most slots. If you want to use a VPN for your home router, then maybe IPVanish is the one for you. Always study the features list to find the best fit for you.
Whatever your internet needs, we are sure you will find a solution on our list of best VPN services for 2022.