How to Add Animated GIFs in WordPress
GIFs (Graphics Interchange Format) rule the web. This ubiquitous phenomenon has been around since 1987, but they've never been as widespread as they are now.
No matter the social networking website you navigate, you're bound to stumble upon the smart thinking guy GIF, Mariah Carey shaking her head saying I don't know her, or the confused lady doing calculus trying to put two and two together (pun intended).
Besides using them on social media channels, people add GIFs to their texts, holiday ecards, or websites whenever they wish to convey an emotion, communicate an idea, share a joke, or simply express themselves better in the digital world. If you'd like to spice up your WordPress site with a GIF here and there, this article is for you. We'll discuss:
We'll talk about adding animated GIFs in WordPress using the Classic Editor, Gutenberg, and Elementor too, so stick around.
GIFs Enable Better Connection with Users
Research suggests that the human brain processes images 60,000 times faster than text, and that an impressive 90% of information transmitted to the brain is visual. Images are undoubtedly very effective, but animated GIFs appear to have a stronger emotional impact on people and are more relatable than any other type of visual content. That allows brands to connect with their audience and develop better relationships with them.
GIFs Are Great for Promoting Products
When you wish to promote your services, don't shy away from adding GIFs to your promo campaign. Sure, you can go with videos, but keep in mind the fact that GIFs load faster and take up way less bandwidth.
They are a fun and creative way of advertising your brand, showcasing your offer, and highlighting the benefits of using your products. Plus, GIFs can convey just the emotion you want to express, and with the websites that feature a compendium of GIFs (such as Giphy.com), you won't have to worry about finding the right one for each occasion.
GIFs Allow You to Showcase Brand Personality
It's important for your users to understand there's a person behind the brand and GIFs help add the human touch to your business. They allow you to interact with your users pretty much in a way they interact with their friends, and to develop a personality for your brand that people will want to engage with. The more relatable you are, the more your audience will grow.
GIFs Work Great in How-To's
When you wish to explain to your users how something works and how to use a product, GIFs are a great choice. Instead of having to go through the manual and read countless lines of text, an animated GIF will get you a long way and help people better understand instructions.
To add GIFs in WordPress, head over to a page or post where you wish to upload the GIF file.
If you're using Gutenberg as your main page builder, you should insert the Image block first.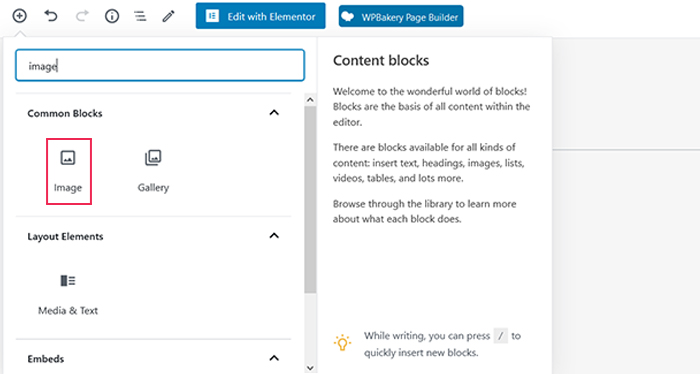 Then, upload the desired file, select one from your media library, or paste the GIF's URL (we found ours over at giphy.com).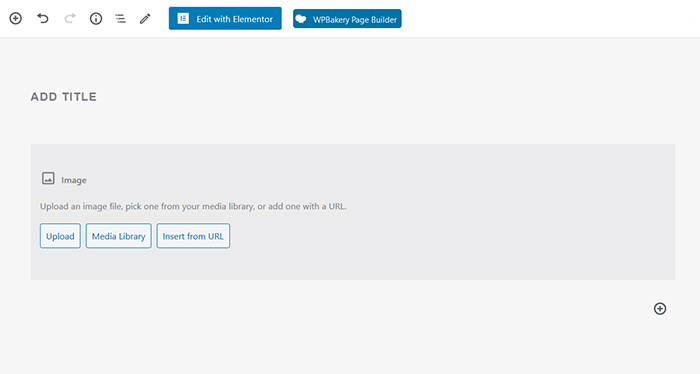 The GIF is now added to the page, and after pressing the Publish button, it will appear on your website.
If you're still using Classic Editor, you'll have a tad bit more work to do.
Go to the page where you want to upload the GIF file and click on Add Media.
Next up, upload the file or select one from your library. Then, on the right-hand side of the screen look for the Attachment Display Setting (it's at the bottom of the page) and select Size. To have the file displayed as an animated GIF and not a static image, it's important to select Full Size.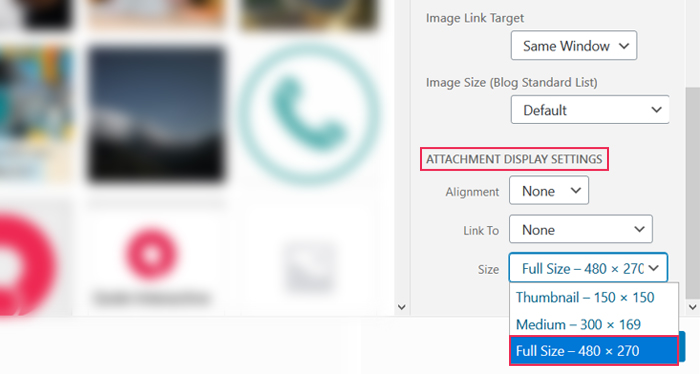 All that's left to do is hit the Insert into Page button and then publish your page containing the GIF.
Another thing you can do is embed your GIF using the iframe code. Some websites, like giphy.com, will let you copy the GIF's iframe code that you can then post in the text editor on your page. In that case, you don't have to bother with modifying the file's size as it will instantly appear as animated.
In case Elementor is your preferred page builder, you should first add the Image widget to your page, and then choose the GIF file to upload.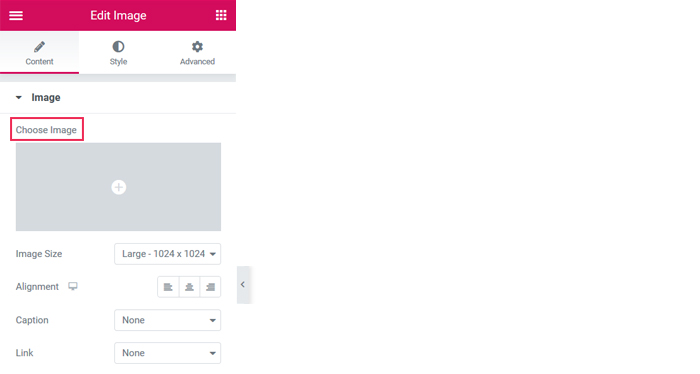 As with Gutenberg, you don't have to set up anything on your own. Simply find the file, upload it, and watch it emerge on your website.
GIFs are, undoubtedly, an essential part of today's Internet culture. There may be some people that find them silly or superfluous, but the majority sees GIFs as powerful elements that transform dull and ordinary posts into captivating and entertaining pieces of content.
If you decide to incorporate them into your website, just make sure not to overdo it. Even though GIFs load faster than videos, still, if there's too many of them on a page, they may jeopardize your website's performance. As with everything else, moderation is key. Use them where it makes sense, but don't talk just through them. Keep things professional, with a splash of some good ole GIF-y fun.