All You Need To Know About Pingbacks and Trackbacks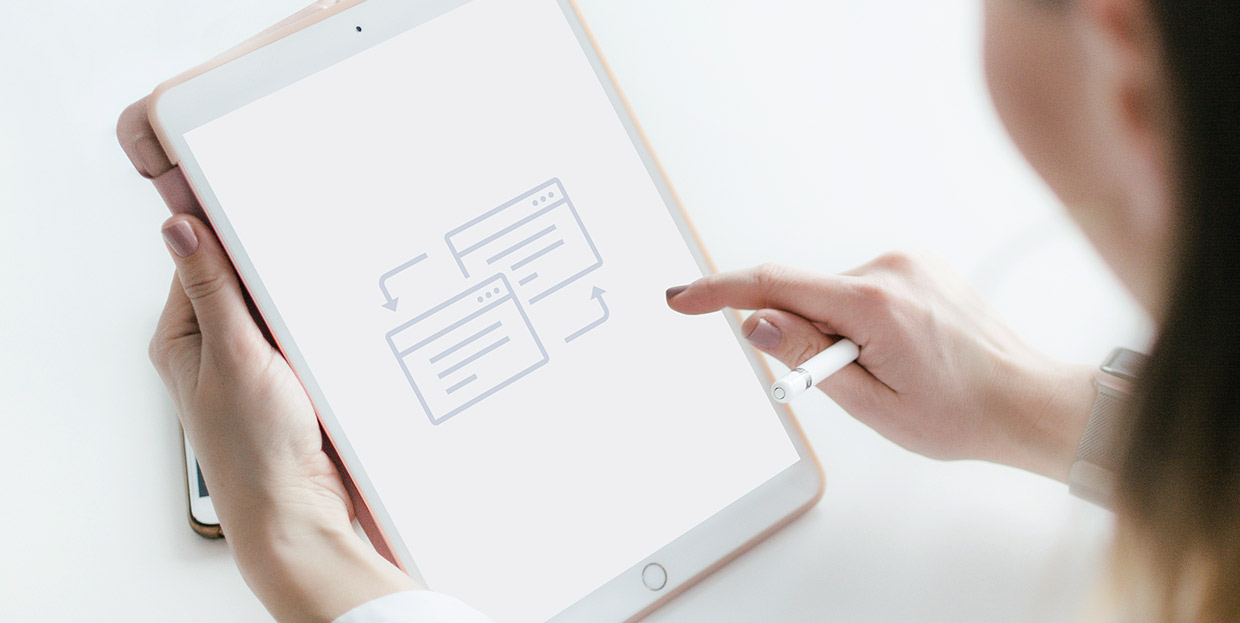 We might live in an era in which extensive competitiveness flourishes in all aspects of doing business. But don't let anyone sell you on blogging being a cutthroat endeavor because it's not. You'd be hard-pressed to find a blogger who hasn't reached out to their fellow scribbler to borrow a statistic or a conclusion or even linked to whole articles to provide a bit more context to their readers.
So although blogging might not be a communal pursuit, it isn't one you perform in a glass bubble, either. The very architecture of the world's foremost CMS, WordPress, is proof. Pingbacks and trackbacks are two features that, at their very core, serve to foster connections between content creators — although they've often backfired and eventually fallen out of fashion over the years.
But if you're not sure what pingbacks and trackbacks are, or if you're unclear on whether you still might use them in this day and age, don't worry. We'll try to answer the questions you might have about pingbacks and trackbacks, including: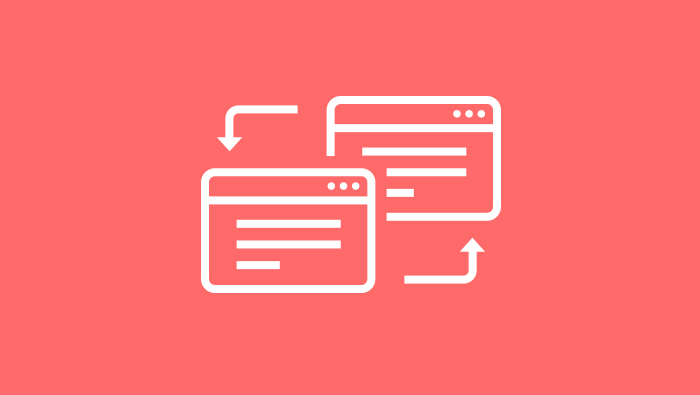 You can think about trackbacks and pingbacks as ways to let other bloggers and publishers know that you've linked to their website in your own content. In some cases, they will decide to display a message which will contain an excerpt from your article and a link to it, if you're sending trackbacks, or just the link if you're sending pingbacks.
Here's how trackbacks work in practice. You've written an article for your WordPress blog and you've linked to another article in it. If the article you've linked to has a trackback URL anywhere near it, you should copy that URL and paste it into the trackback module under your article. After you've published the article, a message with an excerpt from it will go out to the website to which you've linked. They'll then decide whether to delete it or publish it along with other trackbacks or comments.
If you're linking to other WordPress blogs, you don't have to use trackbacks — you could use pingbacks instead. They work on a similar principle, with one important exception — they're automatic. So instead of looking for a URL and pasting it into a module, all you need to do is publish the post or page with the link in it. WordPress will do the rest on its own and automatically send a message with the link to your post or page. The administrator of the website you linked to can then decide whether to publish it or not.
Devised as features that should facilitate networking between different blogs, the most obvious pro of trackbacks and pingbacks is that they are indeed an easy way to reach out to the people whose content you've linked to. Plus, if they get approval, both can be a potential source of traffic.
The downside of both methods is that they're commonly used to propagate spam messages. That will severely decrease the efficiency of your efforts to reach out with trackbacks because you can't send them automatically as you can pingbacks.
But the downsides don't end there. Being open to pingbacks means that you'll have to sift through lots and lots of messages in your WordPress' commenting system of choice. That's probably the reason why people rarely use them anymore — that, and the annoying self-pings you get when you link to your pages or posts.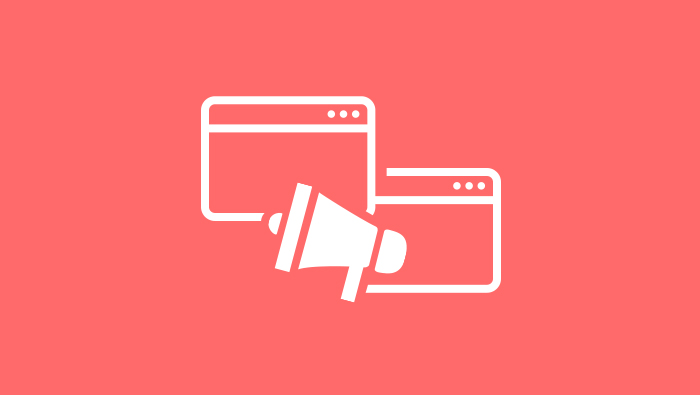 Whether or not you want to use pingbacks and trackbacks is entirely up to you. If you're looking for a word of advice, a quick search online will yield a consensus that pingbacks, and trackbacks especially, aren't worth the effort.
If you don't want to use them, you don't have to. Trackbacks aren't activated automatically, and you even have to use the classic WordPress editor if you're going to be able to use them. Pingbacks, on the other hand, are enabled by default, and if you don't want to send out or receive them, as well as receive trackbacks, you should navigate to Settings > Discussion.
There, you'll find the "Allow link notifications from other blogs" box in the Default post settings. If the box is checked, you can receive trackbacks and send out and receive pingbacks. Uncheck it to stop them.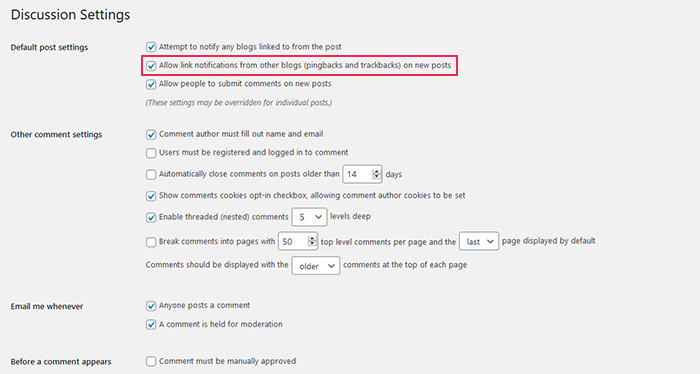 This won't stop you from receiving pingbacks and trackbacks for existing posts. To do that, you need to perform the bulk action of editing all the existing posts. Select your posts, click the Edit bulk action followed by Apply. In the menu, you'll notice an option for Pings — choose "Do not allow" and press Update.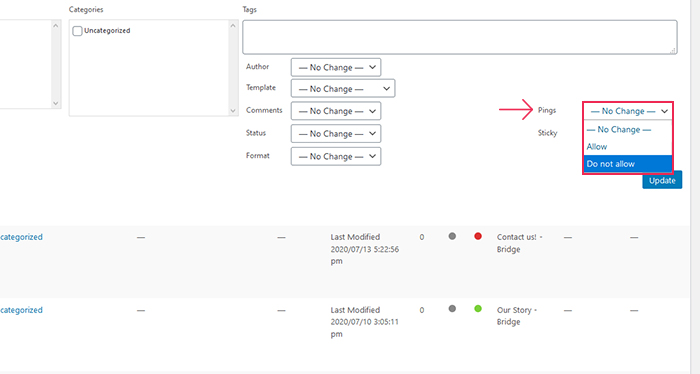 If, on the other hand, you decide that pingbacks and trackbacks are worth the effort, here's what you should do. To send and receive pingbacks, and to receive trackbacks, don't uncheck the "Allow link notifications from other blogs" in the Default post settings.
To send trackbacks, you'll first need to ensure that you have the classic editor. You can use the Screen Options button to bring up the menu where you can enable sending trackbacks.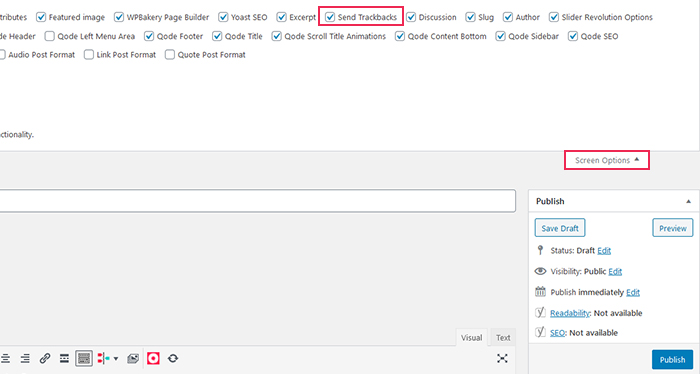 After you do so, you'll find a window under your article where you can insert the link to which you want to send the trackback.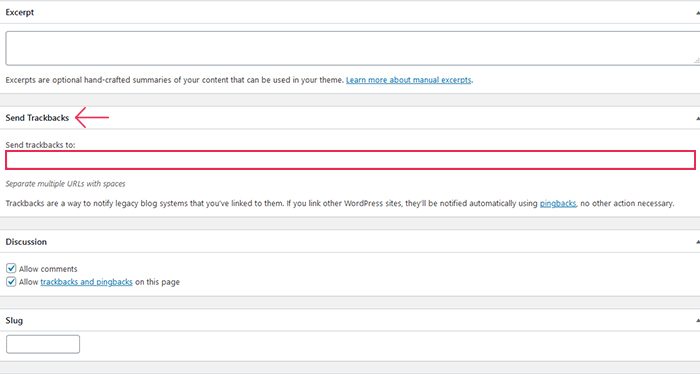 And finally, if you want to use pingbacks but don't want self-pingbacks, WordPress.org recommends you do the following: simply remove the domain name from the link on your website you're inserting in your post. So instead of:
https://www.yourwebsite.com/2020/07/22/example-post
you should only use this part to link to your site:
You might also switch to the HTML editor to ensure the domain information is not in the link. And that's all there is to trackbacks and pingbacks.
Blogging has been growing and developing for a long, long time now. The etiquette changed, but so did the technology we use for it. Still, some platforms didn't rid themselves entirely of some of the older features that were supposed to help build a blogging community.
Pingbacks and trackbacks are mostly seen as those kinds of features, vestiges of the earlier years of blogging that never really lived up to their promise. Not that there's anything wrong with them, of course. It's just that the spam they were used to spread around is something that no one should have to handle.
But still, if you want to send out pingbacks and trackbacks, you'll find them readily available in modern versions of WordPress. Just be sure you're ready to deal with the incoming ones, as well.