How to Avoid False Conversions in Google Analytics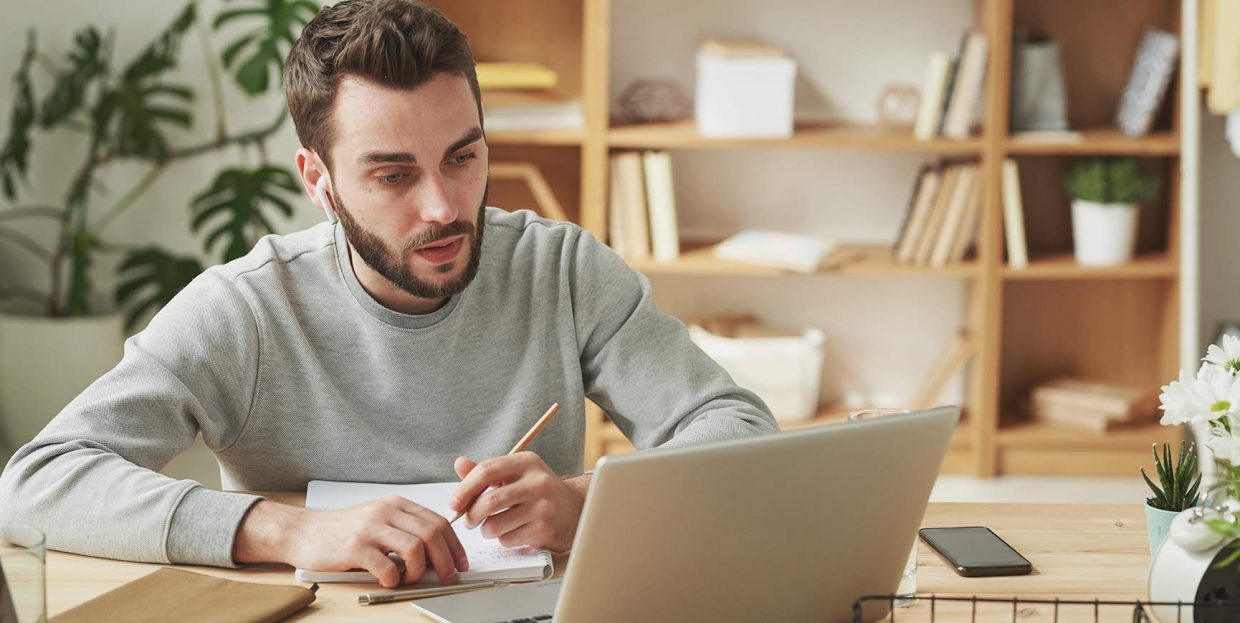 Google Analytics is arguably the world's most popular web analytics tool. It's regularly featured on year-end lists of the most useful or popular analytics tools, and it has lots and lots of great ratings on review websites. It's like that for a good reason, too – Google Analytics is full of features, it gives you access to tons of data, and it's completely free to use. It's the ubiquitous, indispensable analytics tool everyone should learn how to use.
Unfortunately, however, it's also sometimes wrong. For example, Google Analytics might sometimes record false conversions and bundle them with the good ones, giving you a distorted and inaccurate number of conversions. If you're a sucker for calculating metrics – and who isn't – then every metric that's derived using the number of conversions will be off.
Because "off" isn't something you want your metrics to be, let's see if we can help shine a light on the reasons why Google Analytics might show you false conversions, and how you can prevent it from happening.
A conversion, according to Google, is a completed activity that is relevant to the success of your business. A purchase is a straightforward example of conversion, as is a signup for a newsletter. You don't have to limit yourself to these activities, however. You can count entering the checkout process as a conversion, just as you can count a person spending a certain amount of time on your website, or a person viewing a video, like a conversion.
There are two ways you can track conversions in Google Analytics – using transactions and goals. Transactions are tracked automatically when you set up eCommerce tracking. Goals are available out of the bag, but you have to set each goal up individually. This might increase your workload, but it also gives you much more flexibility when it comes to what you can track. It's also the reason why goals are useful even if you have an online store, but you couldn't say the same for transactions and non-eCommerce websites.
Google Analytics makes setting up goals easy. You can navigate to Admin > View, find a list of goals you're tracking, and the button that lets you add a new goal. When setting up a goal, you can either choose a template or set up a custom goal. With a custom goal, you can set up your goal type and the goal details.
Goal types are especially important because they'll allow you to choose what you want to count as a conversion. With the event type, for example, you can set up to count something happening as a conversion. This might sound like the perfect type of goal for a conversion, as a conversion is an action, but it's sometimes prohibitively difficult to implement.
Why Is the Destination Type More Important for Troubleshooting False Conversions?
The destination type of goal is easier to set up. For example, you can track how many people entered the checkout process by tracking how many people have landed on the checkout page. You can track how many people have completed a purchase by tracking how many people have landed on the order-completed or thank-you page.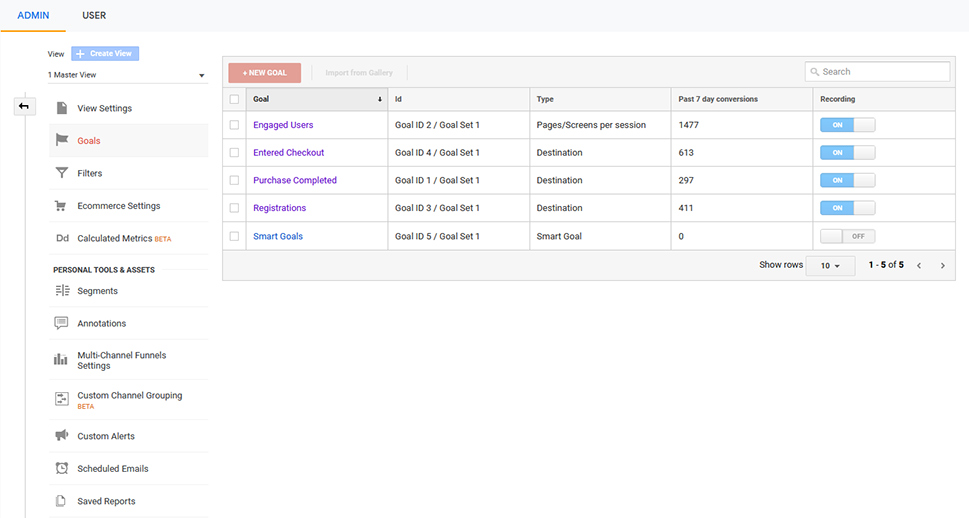 This reliance on the destination type of conversion will often pop up as the major reason why you're seeing false conversions in Google Analytics. Any effort to avoid false conversions in Google Analytics will probably start with checking specific things about destinations.
First things first – you need to make sure that you're tracking only the relevant pages. The place where you can check this out is the Reverse Goal Path window. Go to Conversions > Goals > Reverse Goal Path and pay attention to the leftmost column.
This part of the list contains the Goal Request URIs – you'll be familiar with URIs after setting up goals – that represent the goal completion location. When a website visitor comes to these pages, it will be counted as goal completion, adding to the number of conversions.
Check whether all of the URIs look familiar to you. If you find something that doesn't belong there, it's a sure sign that you'll be seeing some false conversion results. Find the appropriate goal and fix the URI.
Next, you should figure out whether you have users landing directly on your conversion pages without going through the appropriate funnel. There are plenty of different reasons this might happen, including:
Google indexed your conversion pages, leading to them becoming searchable and getting direct traffic from search engine results.
You have ads that point directly to the conversion pages, leading to direct traffic from that direction.
There are issues with your tracking code or Google Analytics itself, leading to conversions being off.
Before you find out the reason behind the problem, you first need to determine you have the problem. The way to do that is by heading over to the segment builder – Admin > View > Segments – and creating a one-step sequence that starts with the user's first interaction being landing on a conversion page.
This segment will show you how many – if any – instances of this have transpired. To dig into it and get a bit closer to what has happened, head over to Reports > Acquisition > All Traffic > Source/Medium. There, you'll be able to choose the segment you've created from a list and apply it to the whole number of visits. You'll see how many users match the criteria and where they came from.
From there, you can start taking concrete steps to prevent these problems from causing false conversions. So you can pause the ads that were leading directly to the conversion pages. You can make the links nofollow. You can further investigate any of the issues that include missing tracking code, use of different versions of Google Analytics on different pages, or time-zone settings that cause the session to be doubled at midnight. You'll be in for quite a hunt.
Sometimes, you can inadvertently include a link to your conversion pages somewhere on your website where it shouldn't be. That way, a user can visit the page simply by clicking the link instead of having performed an action that leads them to the page. Because you've set the goal type as a destination, Google Analytics will count it as a conversion anyway.
The easiest way to figure out if this is an issue is by using a website crawler to identify the links on your website. Screaming Frog is a popular choice – you might be able to use it for free, and you don't have to dig around a lot to learn that something is wrong. As long as you see a conversion page in the list of results after running Screaming Frog, you'll be in the red. This tool will also help you find out which pages are linking to your conversion pages – all you have to do is look at the Inlinks tab.
Any analytics tool is only as good as the data it lets you see – Google Analytics included. And even if it is the world's most-used web analytics tool, it doesn't mean it's correct all the time. It doesn't have to be its fault, but sometimes it will be.
Either way, if you notice you're getting false conversions in Google Analytics, or if you have reasons to suspect it might be happening, you'll be in for some detective work. But if you're looking for accurate metrics and even the slightest deviations are a cause for concern, you'll be able to figure out what's going on either from within the Analytics tool or with some help from third-party tools.