A Beginner's Guide to Emotional Marketing
We are all different in so many ways yet we all share the same core emotional needs. We get very creative in finding our ways to satisfy those needs, and sometimes we do that in such a manner that we forget which need actually urged us to take a specific course of action in the first place. As long as the need is there, however successful or unsuccessful our pursuit for satisfaction was, we are eternally sensitive to those experiences and entities that seem to address our most vulnerable spots. That is exactly why emotional marketing will always be so effective.
But apart from emotional marketing's effectiveness, human emotions are such an inexhaustible well of inspiration that this approach opens the door to the greatest creativity. One simple question like what happiness is will get you so many completely different definitions of happiness that you may easily fall for the temptation to question your own view on the meaning of happiness too.
Bearing all this in mind, in this article we're aiming to provide you with answers to questions like what is emotional marketing, what makes it so magically effective, and how you can use it for your business. Stay tuned to find out more about:
The palette of human emotions is very rich and diverse, full of subtle shades and nuances that often overlap, yet according to contemporary psychological theory, there are only five core needs that all people across the globe share. To tap into emotional marketing's magic it is essential to have a profound understanding of these core needs that underlay all the complexity of human emotions.
So, according to Maslow's hierarchy of needs, there are five core needs that are split into three categories – basic needs, psychological needs, and self-fulfillment needs. We can't strive for self-actualization if we are starving to death, which means there's an order in which we feel the urge to satisfy a certain need.
And what does this have to do with marketing? In marketing, we aim to tackle all these needs depending on the niche we're operating in. If you know your target audience really well you will be able to decipher which exact types of needs dominate their behavior and consequently the emotions you need to target in order to speak to them in the language that touches those soft spots. For example, if you run an insurance company, you'll probably target the need for security and safety, reminding your potential clients of how fragile and elusive our feeling of safety and stability is and how everything can change in a single moment. If you run an HR consultancy you'll mostly be dealing with your clients' needs for self-actualization and so on.
The lack of satisfaction, as well as the satisfaction of all these different needs, generates such a wide array of emotions that it is not so easy to define the emotion you want to elicit in your target group. But, if you map the emotional structure of your target audience well, and manage to create a campaign that addresses their emotions precisely, the results will make you feel like you won the lottery.
We all feel emotions, especially the intense ones that tend to haunt us regardless of how much we try to sublime them. When there's no room to express, communicate or share how we feel, all those unaddressed emotions sooner or later emerge to the surface taking many different forms of behavior. We project our unmet needs and desires into whatever seems to fit well.
That's where the power of marketing steps in. If you manage to recognize the repressed, unaddressed need behind the general mood of your target audience, which is dictated by how they feel, and provide them a framework into which they can imprint their wants, as well as a promise of the solution to their problem – congratulations, you earned yourself loyal customers.
It is a common misconception that people make decisions driven by reason and logic. Even the most rational shoppers are driven by some kind of unconscious motive. Just remember how much it takes to form a first impression – in just a couple of seconds you have an opinion on something, and how hard it is to resist it even if later on it shows to be completely unrealistic. That's because we're all, to some extent, ruled by our emotions.
How does this translate to marketing? Let's take a look at it through one excellent example – using the hero archetype and a strong brand message 'Just Do It', Nike managed to tackle both the need for self-actualization and for self-esteem. The scenario behind the brand goes something like this – if you choose to run in Nike sneakers, you become the best version of yourself, the winner who can do it all. Who doesn't want to be the winner, the hero of their own story? Consequently, the emotions that result from purchasing Nike shoes are happiness and pride, and when you feel happy you want to share so it wasn't hard for Nike to reach such a high level of brand awareness.
First, you have to know your niche profoundly well, and second, you have to know your target audience even better. The next step is to define the burning core need on which you want to base your strategy. Then you need to explore and anticipate the emotions that correlate with it and possibly decide whether you want to play on the bright or the dark side, meaning whether you want to address the pleasant emotions like happiness, and joy or want to address your target group's fears and insecurities. Of course, the type of niche you belong to will have a huge impact on this decision. But generally, you aim to inspire an emotion that resonates with your target group's pain points, dreams, and desires. Certainly, without thoroughly researching your audience you will not be able to draft any type of marketing strategy, let alone an emotional one.
Using emotions for the purpose of marketing is not new, so there's no need for you to start devising your emotional marketing strategy from scratch. There are plenty of both methods and tools that will quickly help you tap into this field and come up with a creative and effective marketing strategy for your business.
Define Your Target Shopper Types
Knowing your audience is one thing, and understanding how they behave as shoppers is another. Learning about shopper types is essential for any kind of marketing strategy, and while you surely attract many different shopper types, there are also a type or a few of them that are the most characteristic types of shoppers in your niche. This knowledge will provide you with very practical insights about whether to use fear, happiness, anger, pride, or some other emotion to compel your consumers to take actions you want them to take.
No One Is Immune to a Great Story
Storytelling is a very powerful tool in all aspects of marketing – from brand building to brand advertising and everything in between. Create inspiring and engaging stories around your business, products, services, employees, clients, values and whatever you find resonates with your target audience. This way you are establishing a relationship with your target audience, building trust, and appealing to their deepest motivations. Visual storytelling will be particularly effective as images not only speak a thousand words but also speak directly to our emotions.
Choose Your Colors Wisely
Colors affect our mood in a very subtle way. Each color sends out a different message, and their connection to our emotions is much deeper than it seems. Bear in mind that every color can correlate with both positive and negative traits, but your overall brand appearance and design will define exactly the message you want to exude. A lot of marketing efforts are based on color psychology.
Inspire the Sense of Belonging
The need to belong is as old as the human race and its use for marketing purposes is very prolific in almost every niche. Providing your target audience a sense of community, togetherness, and belonging makes people feel safe and inspires loyalty. Creating a community that engages in something for the greater good also provides your consumer with a chance to feel good about themselves, to see themselves in the best light, and to feel like they are the heroes of both their and your story.
Use Archetypes as Motivation
Archetypes, just like core human needs, are universal. They may emerge under different names in different cultures but they represent the same universal values and aspirations. They are powerful because they resonate with the collective unconscious. For this approach to work, you need to be able to detect the best time and place for launching an emotional marketing strategy – feel the general vibe then address the most specific emotion within the scope. Nike is the most famous example of the successful use of this approach – it owes its brand name to the goddess of victory, Nike. A heroic myth is smoothly connected with heroes of our time – different sportsmen who inspire awe and admiration.
The Emotional Marketing Equation
Another reason why emotional marketing is so powerful is that emotions trigger actions. Knowing the kind of actions that specific emotions inspire people to take can help you design the best marketing approach in specific cases. It has generally been established that happiness inspires people to share, sadness provokes empathy and a need for connection, fear urges us to hold on to anything that makes us feel safe while anger inspires passionate responses which often result in the virality of the content.
So, if you want your content to spread fast, the safest way to do that is to share something that makes people feel happy. It has been proven in different studies that "good news" spreads much faster than any other type of content. Virality can also easily be achieved by inspiring fear but there's always the question of how much fear you want to be related to your brand image. Inspiring sadness is a proven recipe for charity campaigns as it evokes altruism and triggers the savior type of behavior.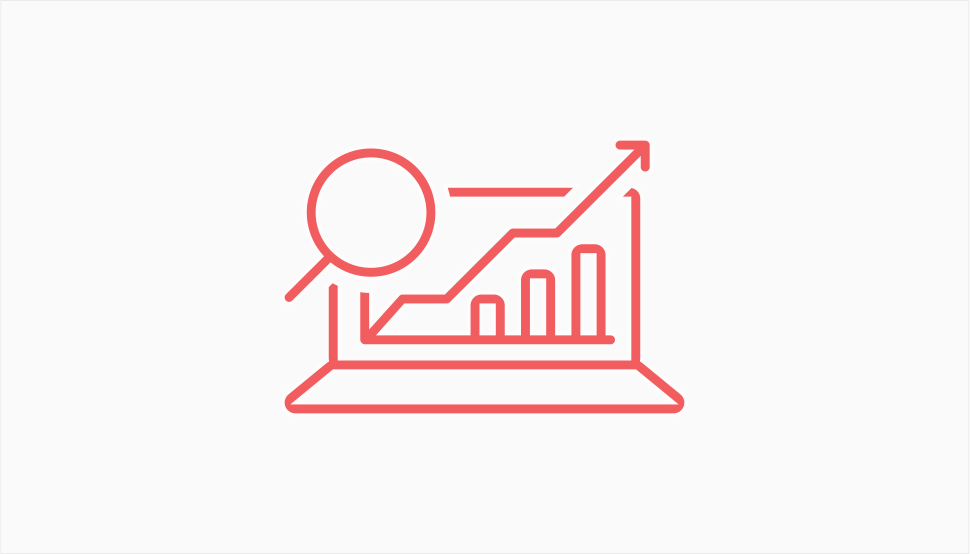 When it comes to measuring emotional marketing effects, the principle is pretty similar to any other marketing measurement. It is just that in this case, you will focus on the emotional response, not the sales or any other success indicator. You can do that in many ways – by devising surveys, organizing focus groups, asking for feedback on your website, creating different questionnaires on social media, and through similar actions. The neuromarketing approach can also be very useful both in measuring and devising an emotional marketing strategy.
Maybe an even more important method to analyze how effective your emotional marketing campaign was is to measure how the emotions you targeted translated into actions. If, for example, you shared a humorous, joyful video on your social media, and you know that happiness inspires sharing, you should expect to see an increase in this type of activity. By watching how your social media followers react you will know how effective the approach was.
Emotions are the most powerful driving force in human nature. Knowing how to use them to your benefit is the greatest art of all. Understanding how strongly they impact the customers' perception and decisions will not only provide you with tools to boost your sales but also allow you to be very creative in portraying your brand via marketing campaigns. Always bear in mind that every emotion translates into some type of action. And, after all, you don't have to be a psychologist to understand how emotions affect us. Empathy also provides us with many great insights as well as observing our own feelings and reactions.